Your Tween Will Embrace The Simpsons Ride At Universal Studios Florida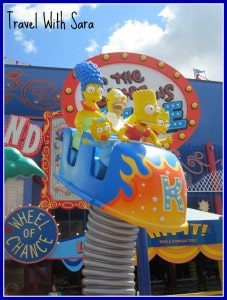 Your tween will embrace The Simpsons Ride at Universal Studios Resort in Orlando, Florida. I often hear parents complain that it is hard to find attractions in theme parks that meet the needs of tweens. Tweens want to be teens, yet they do not want to hop on a kiddie ride. The Simpsons Ride at Universal Studios Resort in Orlando, Florida is ideal for tweens.
Let's face it, all tweens enjoy silly cartoons. And trust me, Bart Simpson can get a smile out of almost anyone, tweens included. The Simpsons cartoon can be a little edgy, which in turn helps makes this attraction more appealing to tweens. The ride itself will keep you on your toes and wonder what is literally up and over the next hill!
The wait time for The Simpsons Ride can be long, but the tv's that are strategically placed throughout the line queue help speed the process along. Marge's blue hair and Homer's whiny voice will keep everyone's attention while patiently waiting to board.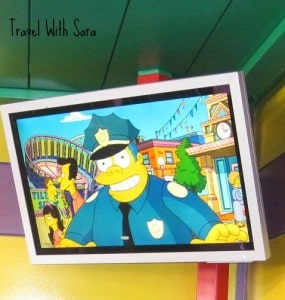 Riders need to be at least 40″ tall and when under 48″ tall, must be accompanied by an adult. If your tween has never ridden an attraction labeled "motion" it would be best for an adult to accompany them. The Simpsons Ride at Universal Studios Resort in Orlando is a motion filled ride. There is adequate signage along the way, alerting riders to height and health requirements.
Homer, Marge, Bart, Lisa and Maggie will keep your attention as you journey through a Carnival like Mid-Way, along side of them. Hold on! You will laugh and literally feel as though you are in the midst of the Carnival like Mid-Way.
Universal Studios Florida offers several attractions that your tween will enjoy. Stay tuned…. I have much more to share when it comes to one of Orlando's finest theme parks. I would love to hear about your experience on The Simpsons Ride, leave me a comment or two!
The following two tabs change content below.
SaraB
Sara is a travel enthusiast that resides in North Iowa. You can find her traveling where the plane, train, ship, or car will go. Are you looking to take a road trip? Sara has solutions for you!