Fort Worth Zoo: Family Friendly Zoo For All Ages
The Fort Worth Zoo offers family friendly activities for kids of all ages. I was a recent guest at the Fort Worth Zoo and I enjoyed every moment of my visit. The first thing I noticed about this zoo was how clean it was. My family and I have been to many zoos around the country and they are not always the cleanest place to visit. The Fort Worth Zoo was a delight. A guest at the Fort Worth Zoo would have to look pretty hard to find something on the ground that did not belong. Garbage cans were strategically placed, and not difficult to locate.
Zoos are an affordable way for families to get out and experience life. The Fort Worth Zoo was no exception to this rule. The signage was fantastic and the layout was really easy to navigate.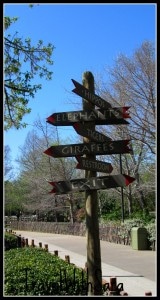 Zoos are one of the most family friendly attractions around. The other cool thing about zoos, is the fact that they really work for people of all ages. Who doesn't love watching animals and experiencing the fun atmosphere that zoos have to offer? Not many people that I know. Most of us are always looking for something new and exciting to do. Zoos meet that criteria. There are no guarantees as to what animals you will see and what they will be doing on any given day.
The Fort Worth Zoo is home to twelve unique exhibit areas. Penguins, World of Primates, Asian Falls, Raptor Canyon, Cheetahs, Flamingo Bay, Meerkat Mounds, Australian Outback, African Savannah, Parrot Paradise, Texas Wild and the MOLA ( Museum of Living Art). With so many exciting adventures at The Fort Worth Zoo, you will want to plan for one full day of activities.
Train lovers will appreciate a ride on the Yellow Rose Express Train. One way tickets are $2.00 each. The train travels between Texas Wild and the Safari Depot. Tickets are available for purchase at both locations. If you want to take a little break from walking, this is a great way to break up your stroll through the Fort Worth Zoo.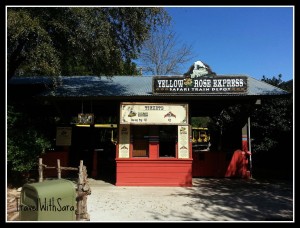 This is just a small glimpse of what the Fort Worth Zoo has to offer. Plan a visit, and you won't regret you did. The Fort Worth Zoo is open 365 days out of the year. Daily admission rates are as follows:
Adults (13+)- $12.00
Children (3-12)- $9.00
Toddlers (2 and Under)- FREE
Seniors (65+)- $9.00
Parking Per Vehicle- $5.00
Single Strollers, Double Strollers, and Motorized Scooters are also available for rent for the day.
The Fort Worth Zoo opens one hour early, at 9 a.m., for Zoo members and their guests every Monday in June for Member Mondays. Zoo memberships are a great reason to visit a zoo. Discounts are given to zoo members on attractions within the Fort Worth Zoo and other events. So, what are you waiting for? Have you visited the Fort Worth Zoo? Do you have a favorite zoo? If so, I'd love to hear about it.
The following two tabs change content below.
SaraB
Sara is a travel enthusiast that resides in North Iowa. You can find her traveling where the plane, train, ship, or car will go. Are you looking to take a road trip? Sara has solutions for you!