Amon Carter Museum Of American Art Offers Summer Opportunities For Families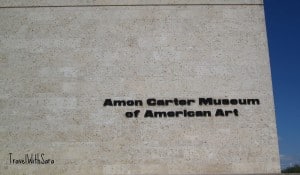 I recently had the pleasure of being a guest at the Amon Carter Museum of American Art in Fort Worth, Texas, on behalf of the Fort Worth CVB. I have shared before that I am not a huge fan of art, but after my recent visit to Fort Worth and the awesome museums that were there; I have a new appreciation for it. I particularly thought this piece was interesting, your thoughts?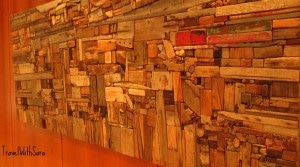 Summertime brings story time on Wednesdays, beginning at 10:30 a.m.. Keep in mind, the summer story time program here at the Amon Carter Museum of American Art is geared towards children eight years old and under, and should be accompanied by an adult. Each Wednesday, June 12 through July 31st, your children can experience the Amon Carter Museum of American Art through story time.
While visiting the Amon Carter Museum of American Art, be sure to check out the featured special exhibition. Keep in mind these change throughout the year, which gives you a great reason to return at a later date. The current featured special exhibition is Romare Bearden: A Black Odyssey, which runs through August 11th, 2013.
My favorite thing about this museum- look how open it is! That to me, is art in itself.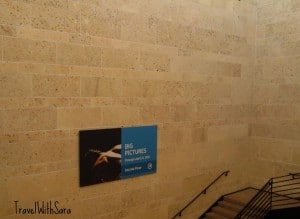 An important thing to take note of: Admission to the Amon Carter Museum of America Art is FREE. So, if you are on a tight budget, this museum may be a great way to expose your family to art. As with any museum, if you would like to take photos while visiting the museum, be sure to ask if it is ok. Many times there are certain exhibits where photography is not allowed, so save yourself the embarrassment of being asked to put your camera away.
The cultural district in Fort Worth is really a unique place to visit. There are several museums located here, and are all within walking distance of each other. When I set foot in the Modern Art Museum, I knew this cultural district would be one I would enjoy. As my day continued, the Amon Carter Museum of American Art proved to me that I could grow to appreciate art. Fort Worth, Texas, is really a fun city with a lot to offer. Cowboys and Culture, says it all wonderfully!
The following two tabs change content below.
SaraB
Sara is a travel enthusiast that resides in North Iowa. You can find her traveling where the plane, train, ship, or car will go. Are you looking to take a road trip? Sara has solutions for you!