Rockford Fossil & Prairie Park Offers Family Fun In North Central Iowa
Rockford Iowa is home to a very unique land formation in the United States. The
Rockford Fossil & Prairie Park
is a great place to explore, as well as a great place to take in the view!   

    Devonian fossils are everywhere. And the other cool thing is the fact that this is unique to Iowa. Iowa is filled with cornfields and in some places, rolling hills. If you bring your kids to this fun place, be sure to bring a bucket and shovel. This is a place where families can dig and take their finds home. Here's an example of what you will find here: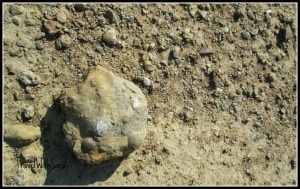 Imagine a bucket full of fossils and happy kiddos! Let's face it, kids love to get out and enjoy the outdoors. Rockford Fossil & Prairie Park offers a shelter house, picnic areas, benches along the trails, and a lot of open space for visitors to explore. It's  important to note, comfortable walking shoes are a must while visiting the Rockford Fossil & Prairie Park.   If you are like me, I was content looking at this view.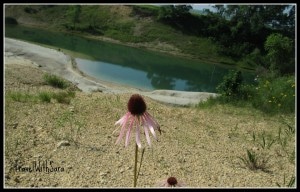 I know families with kids will want to go off the beaten path here and dig. The trails here are rugged in places, and very smooth in others. The trails here simply offer something for everyone.    There are restrooms in the Educational Center, as well as outdoors near the beginning of the trail area.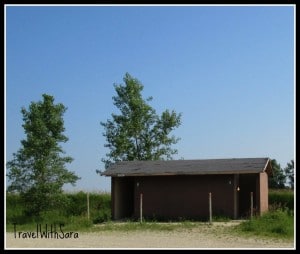 A shelter house with picnic tables and grills is also available for use.   The Fossil Prairie Park Preserve & Center is home to education and more! The set-up here is a green facility and this educational center is filled with fossils and answers to your questions about the area. The outdoor areas are open sunrise to sunset. The Educational Center is open Monday-Friday from 1 p.m.- 4 p.m. from May-October. If you would like to schedule a field trip, give the office a call at 641-756-3490. The employees here are more than willing to meet the needs of your group and answer any questions you may have.   Here's a glimpse into what you can experience when you visit the Rockford Prairie & Fossil Park, right East of Rockford, Iowa.