Door County Awaits You This Fall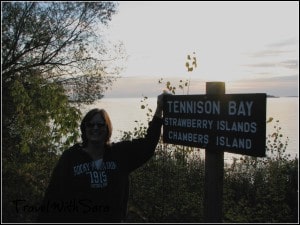 Door County in Wisconsin is simply paradise once the calendar says Fall. The Fall foliage, events, food, and natural setting will literally suck you in. We visited Door County in the Fall (October) and I can still see all of the orange, red, and yellow that Door County had to offer. The temps were still in the upper 60's to lower 70's, making it an ideal time to visit.
With five state parks, eleven lighthouses, numerous restaurants and shops; the activities in Door County are endless. Toss in all of this adventure with the sights of Fall, and you have the perfect get-a-way for yourself and your significant other.
The Door County Circle Tour is a fantastic way to see Door County! Here you can explore nineteen communities from Sturgeon Bay all the way to Washington Island. Each community has its own look and feel. We personally enjoyed Egg Harbor the most. We stumbled on a really nice place to call it a night, The Baypoint Inn while in Egg Harbor. Here's the view from our room- got to love this!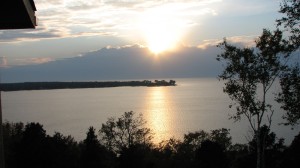 We did venture all the way to the North end of the peninsula to catch the ferry over to Washington Island.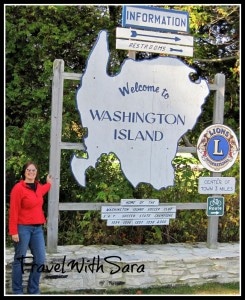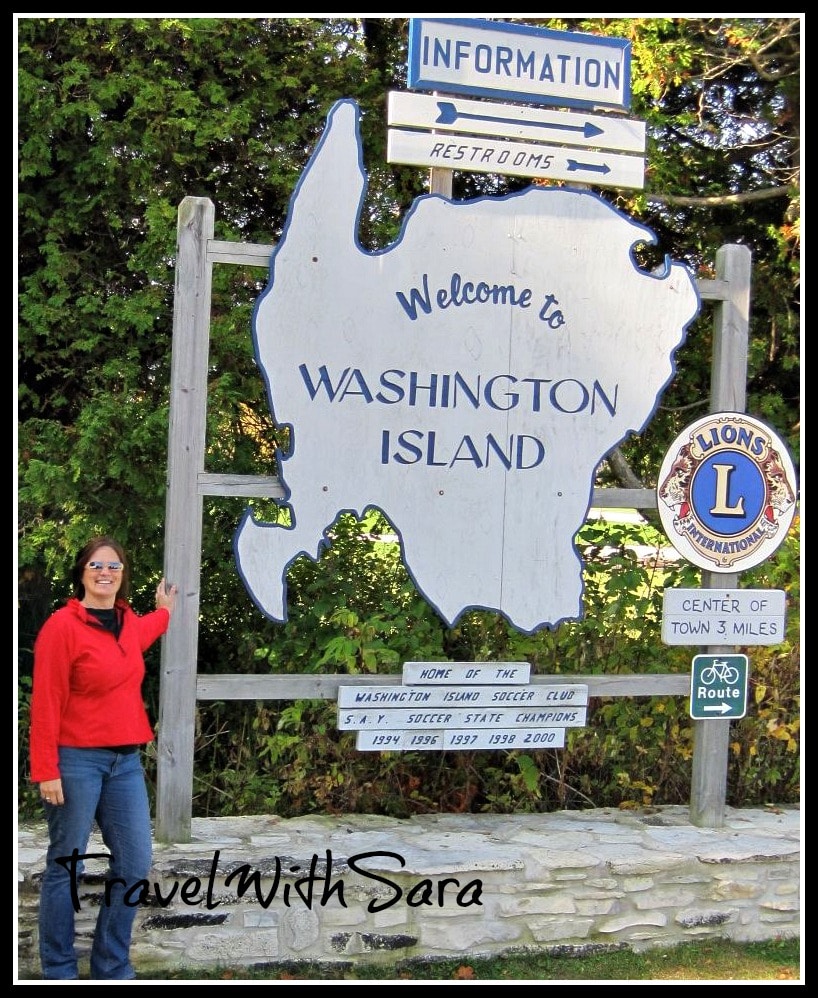 We drove our car on and enjoyed the ride over. Washington Island offers more than 100 miles of paved roads, which makes a great ride for bicycle enthusiasts.Bicycles are available for rent at the Ferry Dock and Downtown.
Keep in mind this island is 7 miles x 4 miles. The area is not very big, yet the views are priceless. We drove our car on the island and climbed the 186 steps to the top of Lookout Tower in Mountain Park. Check out this view!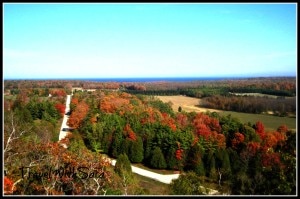 We found Washington Island to be warm, welcoming and fun! If you plan on spending a night or two over on Washington Island, be sure to make reservations ahead of time. There is a grocery store on the island, as well as a school. There are folks that call Washington Island home, all year long. It's really a fun, unique place to visit in the Fall.
Several communities offer trolley tours and boat tours, as well as winery tours. Door County is a great place to just kick back and enjoy life! Make Door County your vacation get-a-way this Fall and you won't regret one moment of it. Oh yeah, and while your in Door County, you need to experience a fish boil!
The scenery, fall foliage, food, and people of Door County will leave you wanting more. If you are thinking more of a family outing to Door County, Kristin offers great advice on a Family Fun In Door County In The Fall. So, what are you waiting for? Book a week-end get-a-way to Door County today! Need more reasons to visit- Here ya go!