Osage, Iowa Welcomes Fall With A Fun Festival
This years Autumn Artistry event is September 15, 2018 and it just gets better year after year. Don't miss it!
Osage, Iowa, located in North Central Iowa is home to an annual Fall Festival that brings in people from all over the Mid-West. Saturday, September 21, brought Autumn Artistry, which featured artists from all walks of life. The arts, crafts, food, and music were abundant. And, of course, the local businesses in Osage rolled out the red carpet.
One of my personal favorite stores, Emerson's On Main was all decked out for Fall, and I must add that the Fall clothing in this store was absolutely gorgeous! From boots to the newest looks in sweaters, Emerson's On Main had it all!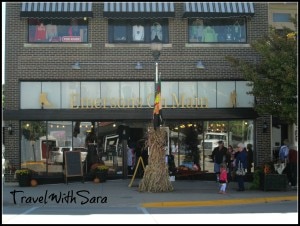 Debbie's Quilt Shop & Gifts was loaded with Fall fabrics, as well as prints that anyone in North Iowa would adore! The window out front caught my eye. This quilt shop offers classes on an ongoing basis, as well as helpful employees to help you find what you need.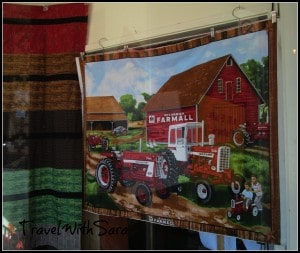 Osage is known as the City of Maples and especially during the Fall season, visitors can see the beauty that shines in the many Maple Trees that line the streets in Osage, Iowa.
Socktoberfest is coming up on October 4-6, 2013 at the Mitchell County Fairgrounds. This annual event gets grander each year. It's important to note that this event is free and open to the public. Having been to this huge sale in the past, I can tell you, it's a huge event. Several vendors and local organizations will also be onsite selling food, gifts, and the like. This Fox River sock sale benefits local service organizations which include the Rotary, Kiwanis and Lions Club, which support community programs that are ongoing all year long. Another great reason to visit the community of Osage, Iowa, this Fall.
Here's a glimpse of what you missed out on yesterday in Osage!

North Iowa is home to many fun Fall Festivals. This just happens to be one that kicks off the start of Fall and starts the Fall Fun in Osage, Iowa. I'd love to hear about the Fall Festivals on your agenda this Fall. Leave me a comment, as I'd love to hear about it!