The Brick Oven Bistro: A Slice of Italian Paradise In Sandusky, Ohio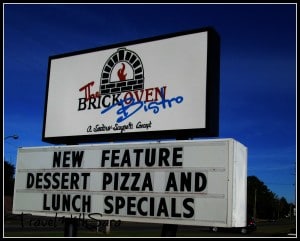 We were recently in Sandusky, Ohio, and stumbled upon The Brick Oven Bistro and all I can say is, "Wow!" The food and service we experienced was outstanding. How's this for bruschetta?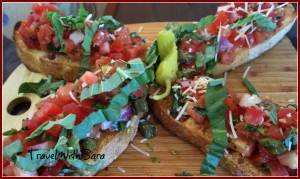 The bruschetta was priced at $5.50 with all the fresh tastings you can imagine. We were a party of four, and one slice per person was just the right amount.
We ordered two pizzas for the four of us, as our server told us that the larger pizzas served up to four people. After a long, fun day at Cedar Point, we were all very hungry.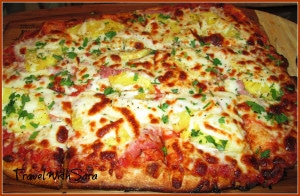 We were thinking there may be a possibility that we would have some left to take back to the hotel, but we had no luck in that department. The food here was so fresh and delicious that we had nothing left! All four of us ate it all.
We ordered a pepperoni ( can never go wrong with that) and a Hawaiian pizza. The pizza that is placed in front of you at The Brick Oven Bistro is real pizza! Pizza cooked to perfection in a brick oven, pizza doesn't get much better than this.
This is a sit down restaurant with take out service available. They do offer a kid's menu, featuring chicken tenders, peanut butter & jelly sandwiches, as well as grilled cheese sandwiches. If you and your significant other are in the mood for Chicken Alfredo, you can be assured that The Brick Oven Bistro will feed your whole family. There's a slice of paradise on every corner of this menu!
The Brick Oven Bistro is clean, inviting and does have a touch of Italian décor. It's simple, yet offers the feel of Italy.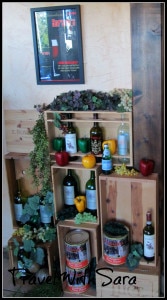 The next time you venture to Sandusky, Ohio, be sure to swing into The Brick Oven Bistro; as you will be glad you did! Be sure to take a glance at the actual brick oven. The owners told me that they can cook several pizzas in here at once. Pizzas that are cooked in a brick oven are cooked fast and as we experienced, the best tasting pizza on the planet!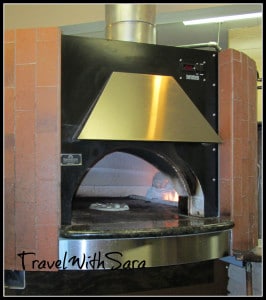 This is the perfect stop after a long, fun day at Cedar Point; or a nice place to relax for a tasty meal! The Brick Oven Bistro is located at 1012 Cleveland Road in Sandusky, Ohio. Connect with The Brick Oven Bistro on Facebook for up to date information on the happenings at The Brick Oven Bistro. If you have eaten at The Brick Oven Bistro, I'd love to hear about your experience- we can't wait to go back!
The following two tabs change content below.
SaraB
Sara is a travel enthusiast that resides in North Iowa. You can find her traveling where the plane, train, ship, or car will go. Are you looking to take a road trip? Sara has solutions for you!