USS Alabama Battleship Memorial Park: Mobile, Alabama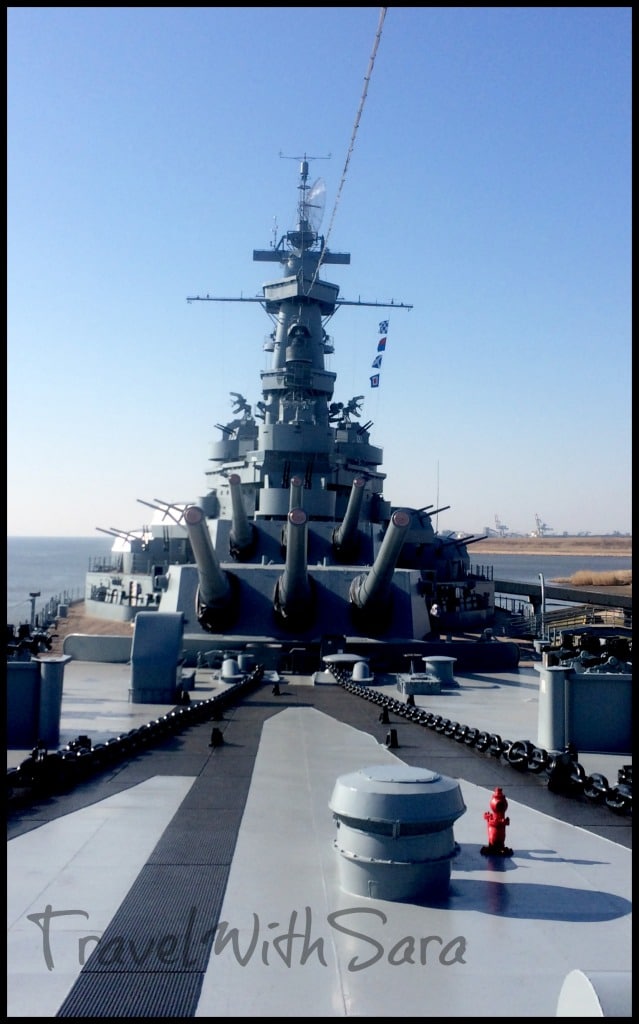 Traveling across I-10 from Texas to Florida can be a long haul. The USS Alabama Battleship Memorial Park is worth seeing in Mobile, Alabama. This makes for a great stop when it comes to breaking up a car ride. If you love history, you will love this park and even if history is not your thing, you will walk away with a new appreciation of what our military does day in and day out in the United States. I am thankful that we planned to stop this time and made our visit a priority.
The USS Alabama was in service during World War II and is now a permanent museum ship located in Mobile, Alabama. The ship itself was declared a National Historic Landmark in 1986. Take note that flip flops will not work while visiting the USS Alabama. There are several ladders to climb and several tight quarters to crawl through. You can opt to climb or not climb, but if you really want to see this battleship, be prepared to explore. The USS Alabama will not disappoint.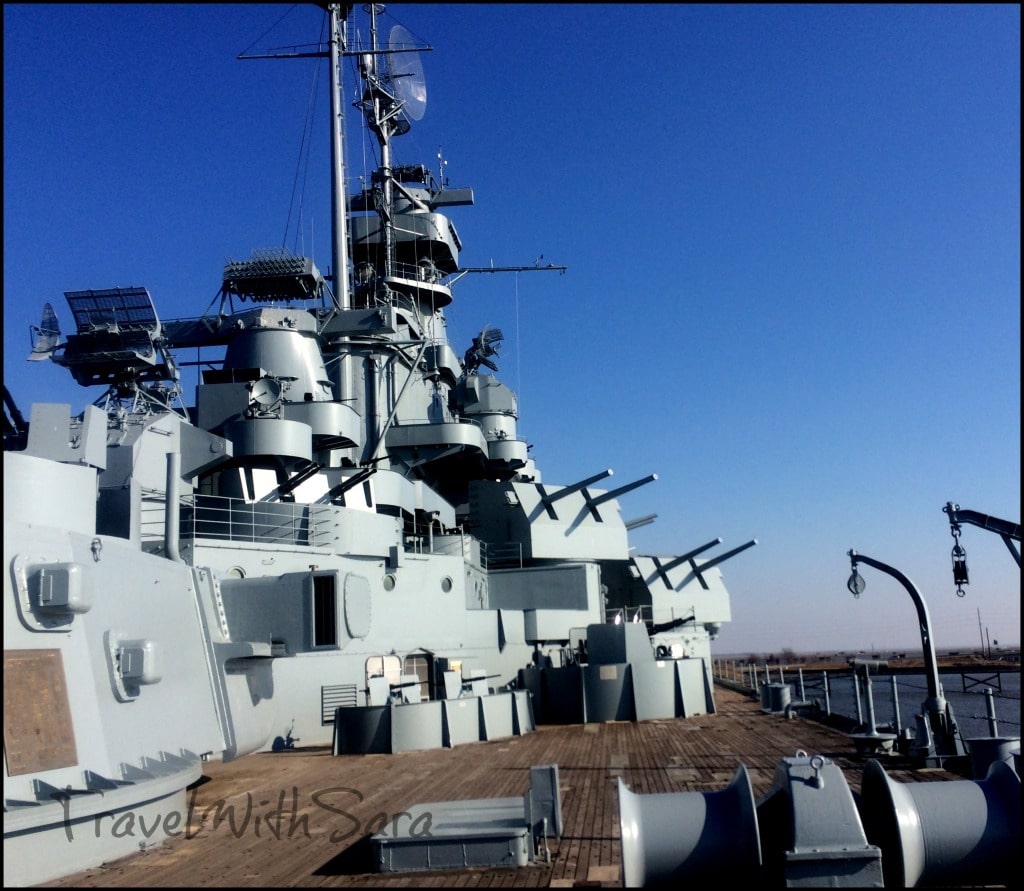 There is also a nice collection of aircraft located in USS Alabama Memorial Park. Some aircraft are located outdoors and others are inside. This is also the only place in the world that you can see a complete collection of the "F" series of fighter jets, from the F-14 Tomcat to the F-18 Hornet and one of the two YF-17 Cobra Prototypes in the world.
Several memorials are also located here on the grounds. Do make the time to explore and see these amazing memorials. The War Dog Memorial is truly one of a kind.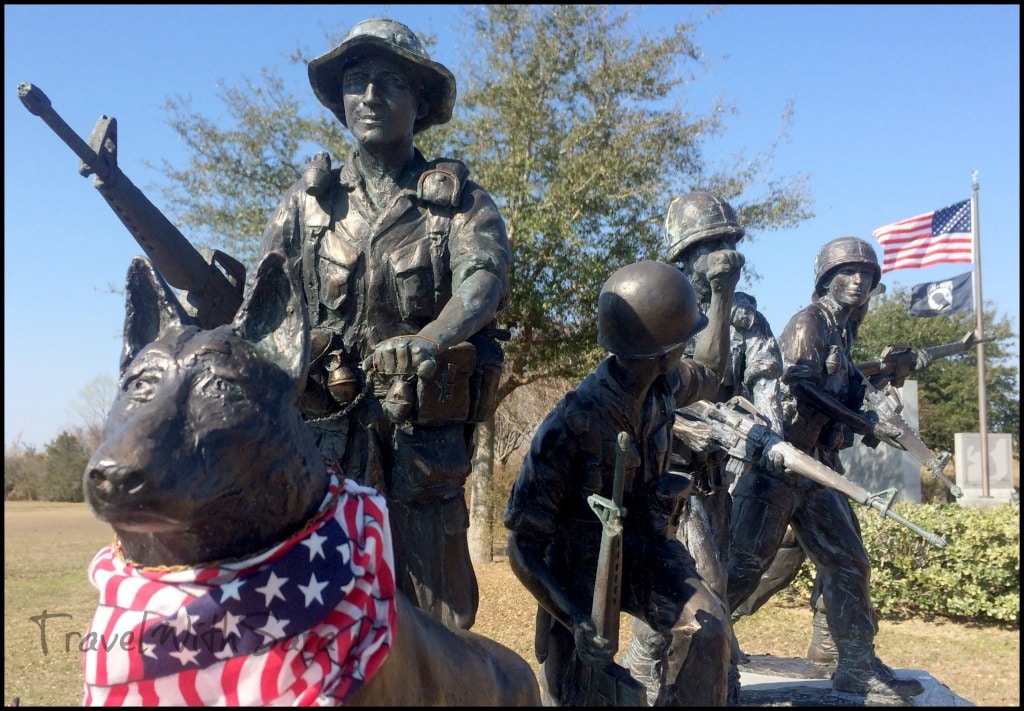 The USS DRUM is also on site here near the USS Alabama. This is the oldest American submarine on display in the world. There's also a nice display of military equipment throughout the USS Alabama Battleship Memorial Park area.
The best advice I can give someone contemplating a visit to the USS Alabama Battleship Memorial Park is to make the time to visit. Plan a minimum of two hours to visit. Ideally you will want to allocate four hours to experience all this park has to offer. Depending on the crowds and time of year you visit, your wait times to crawl in different areas may be impacted. Plan to visit first thing in the morning and you will be a few hours ahead of most of the crowd.
Have you visited the USS Alabama in Mobile, Alabama? I'd love to hear about your visit.
The following two tabs change content below.
SaraB
Sara is a travel enthusiast that resides in North Iowa. You can find her traveling where the plane, train, ship, or car will go. Are you looking to take a road trip? Sara has solutions for you!