Lodging In The Florida Keys: White Sands Inn
I love a good road trip. Traveling from North Iowa to Key West, Florida is all that and more. The drive from Miami to Key West, in my opinion, can be long. I love being able to see wide open spaces. It does take a little bit of time for those wide open spaces to come into view when traveling to Key West from Miami.
Once all that turquoise water appears, I am one happy traveler.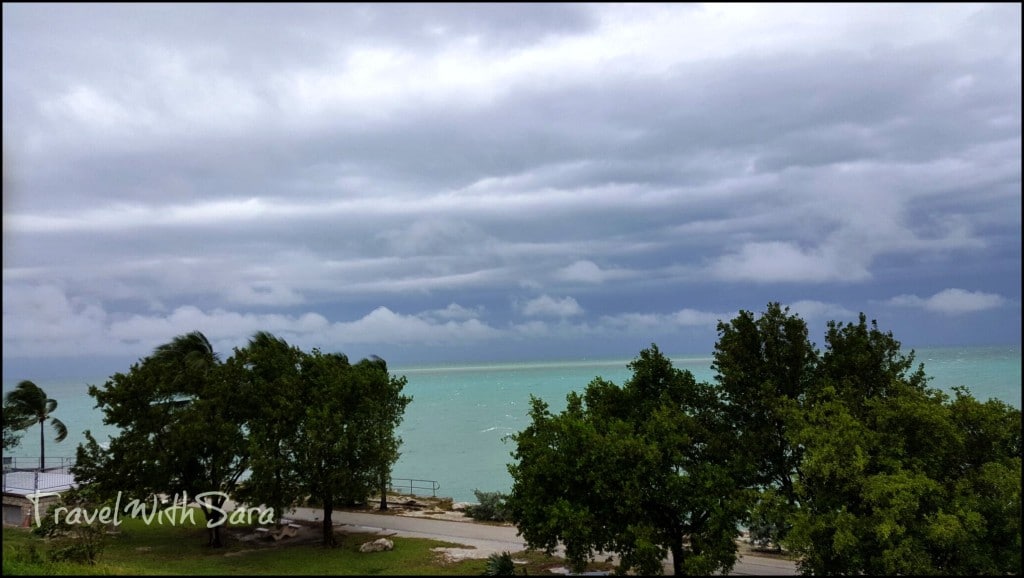 On this particular road trip we found lodging at the White Sands Inn, located on Grassy Key. My husband and I had stayed here about 15 years ago. We remembered it to be a nice half way point, and that it was.
Checking in was relatively simple, as we had prepaid our two nights lodging.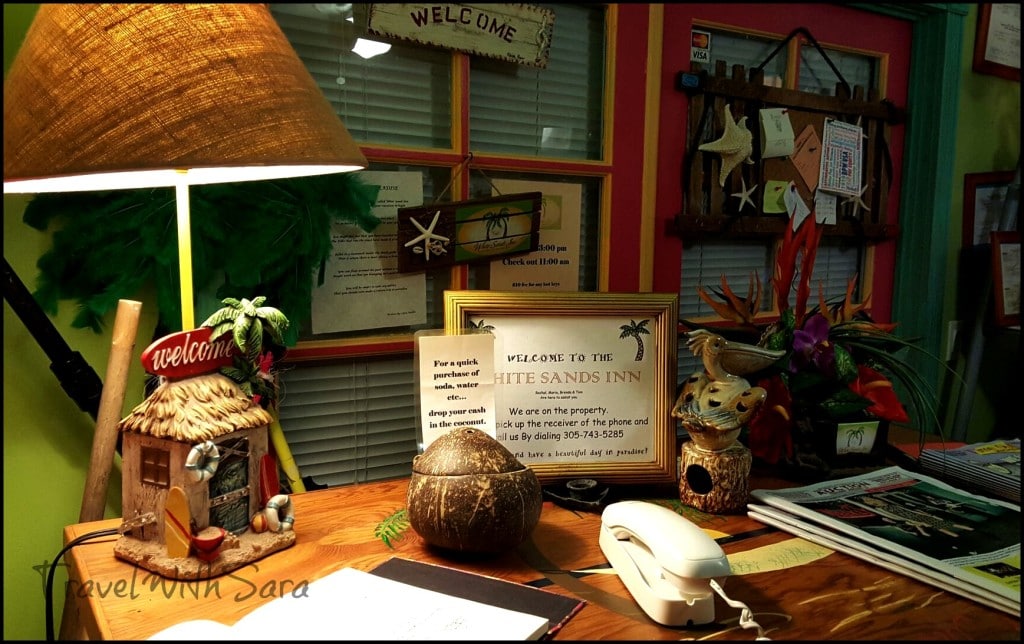 We called the number on the phone in the office area and a gentleman came and escorted us to our room. And just like that, we were all checked in. Key Lime B- we made it!
White Sands Inn, in my opinion, is all about location. It's a little over an hour from Key West and two hours from Miami. I like to spend a day in Key West and then move onto something else. The ocean front pool offered views and was easy to get to from any unit at White Sands Inn.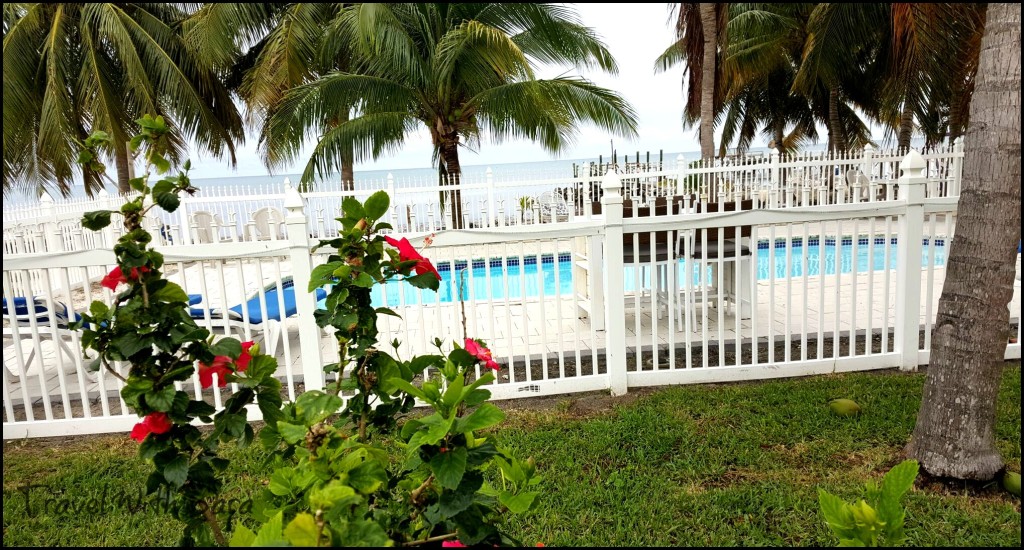 If you are looking for a property with a nice beach, this is not for you. The beach here is nice to sit on to watch the dolphins and watch the sunrise, but not for sunbathing or swimming.
White Sands Inn is quiet, peaceful and a beautiful place to relax in the Florida Keys. There are no high rise units nearby, as White Sands Inn is in a very natural setting. The water is peaceful and the property itself is clean and quiet.
Here's a peak into our unit at the White Sands Inn in Grassy Key, Florida.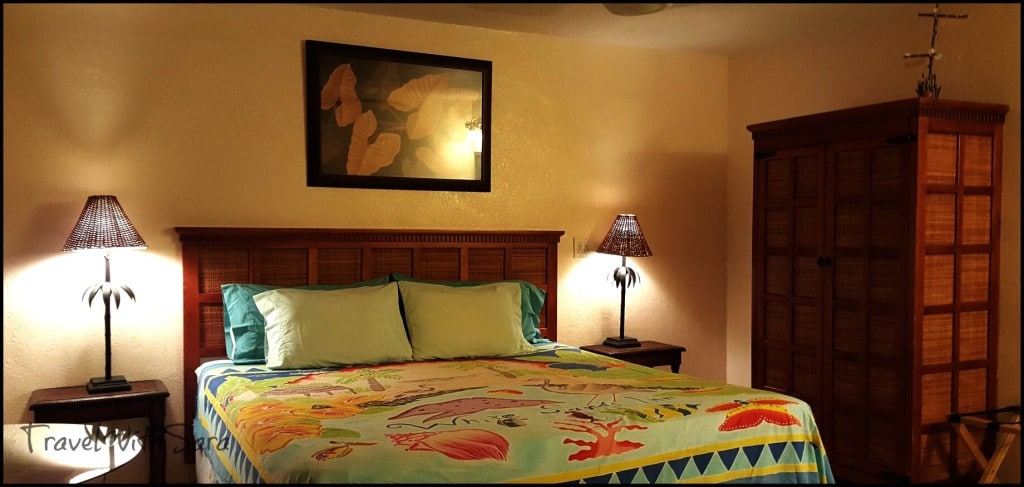 There are no electronic key pads or key cards at White Sands Inn. Here, you use an actual key, making the White Sands Inn an authentic Florida experience.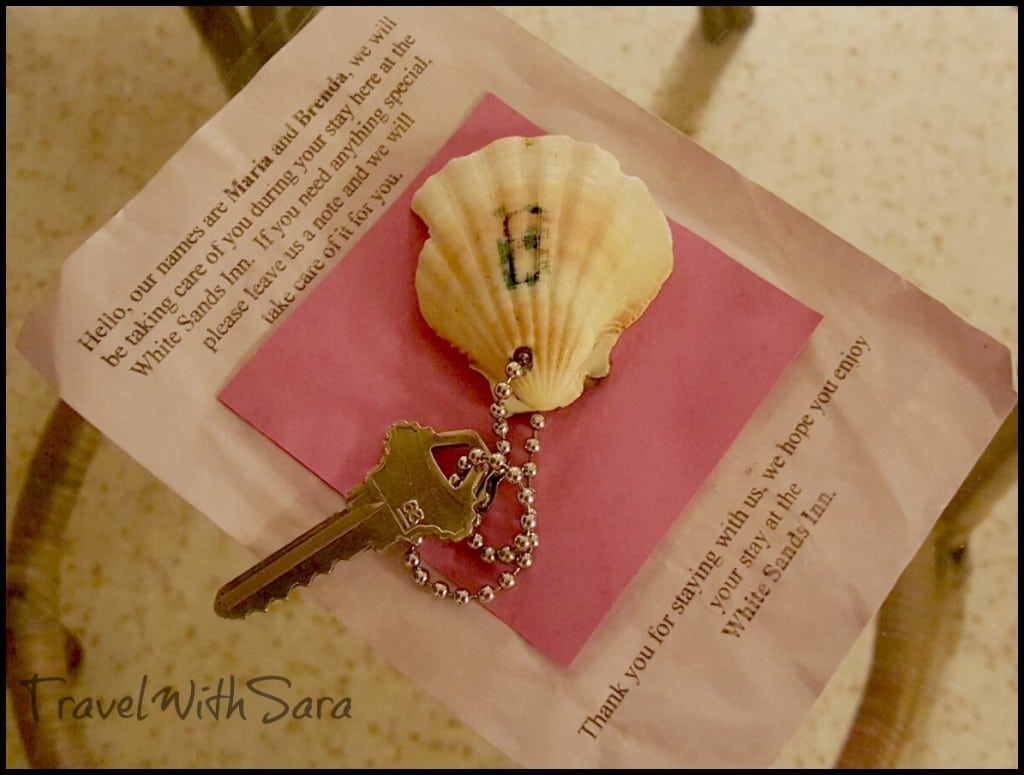 When is the last time you dropped an actual key in a box when you left a resort?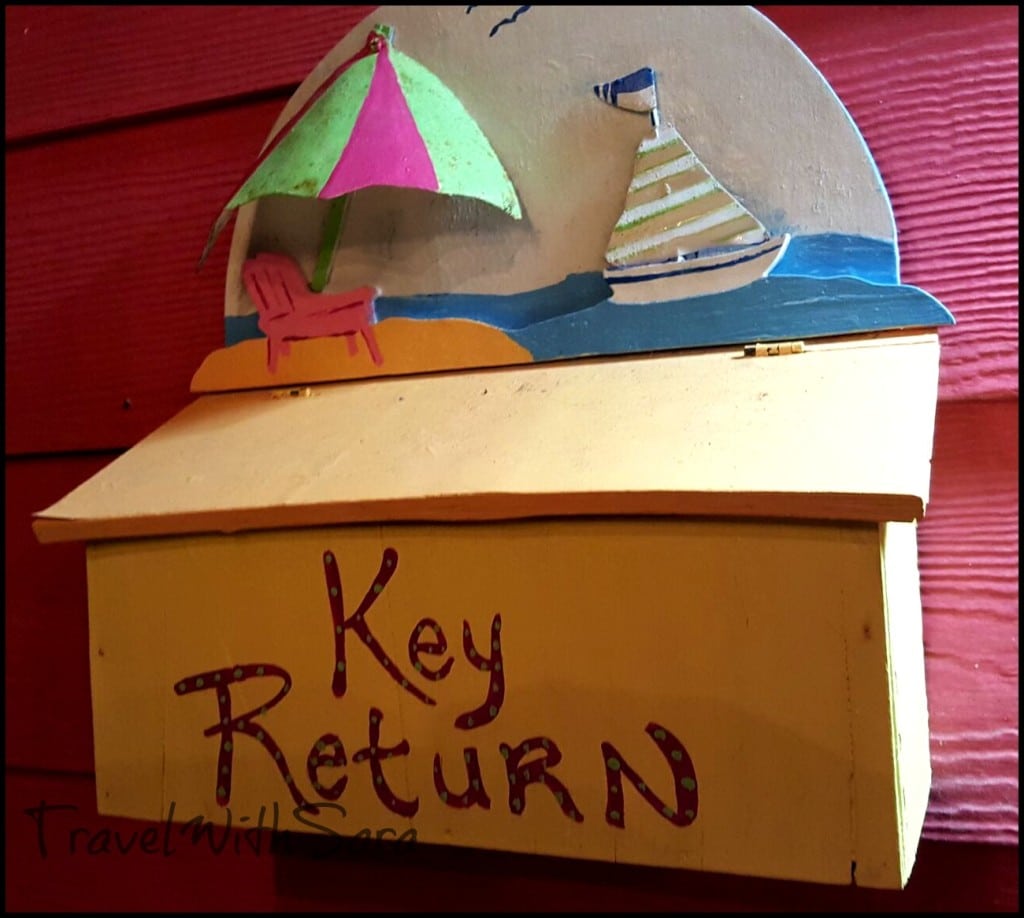 The Florida Keys are beautiful. If this is on your bucket list for travel. Make it happen now! White Sands Inn makes for an affordable, easy place to call it a night while spending time in the Florida Keys. You will not regret your visit. Make memories and carry them with you forever.
The following two tabs change content below.
SaraB
Sara is a travel enthusiast that resides in North Iowa. You can find her traveling where the plane, train, ship, or car will go. Are you looking to take a road trip? Sara has solutions for you!