May #MWTravel Chat Featuring North Dakota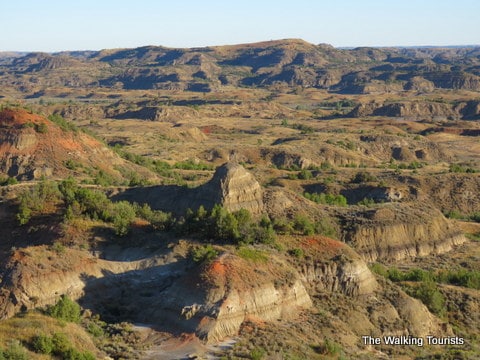 Our monthly midwest travel chats seem to get more inspiring every single time we host them. The state of North Dakota is on my go to list for 2016! I am excited to explore this state and I know you will be inspired after our chat next Wednesday. After attending, you will most likely be planning your visit to North Dakota.
A beautiful landscape, experiences, history and people in the Midwest that can only be called "legendary" exists. Actor Josh Duhamel is also proud to call this place his first "home" and now brings his son back to his "roots" over holidays and summer breaks. He is also the star of the current tourism campaign for our next featured destination for the Midwest Travel Twitter Chat – Travel North Dakota.

I am looking forward to a visit to North Dakota in 2016. Lisa and Tim of The Walking Tourists enjoyed this vast state last year. I followed along through social media and was left with my jaw dropping.
Join us to talk all about North Dakota which is truly #NDLegendary using #MWTravel on Wed. May 4th at 11am CT/12pm ET.
If you are a new Twitter Chat participant, here's a step-by-step guide to follow on how to participate.
WHO:  Hosts @walkingtourists @travelwithsara @northdakota @mwtravelblogs
WHAT:  Monthly #MWTravel Chat Sponsored by Travel North Dakota
HOW TO JOIN: Follow the hashtag #MWTravel!
There will be prizes that you have the opportunity to win, just by hopping on Twitter and having a conversation with us.
To be eligible to win prizes, you must have at least one tweet in the Twitter Chat from 11 am – Noon (CT)/ Noon – 1 pm (ET) on Wednesday, May 4, 2016.
See you on Wednesday, May 4, on Twitter! Be sure to use the Hashtag #MWTravel