The Legacy of Meredith Willson Lives On In Mason City, Iowa
Trouble in River City, that's right! Meredith Willson, a well known composer is best known for The Music Man. His legacy lives on today in Mason City, Iowa. Music Man Square is home to a museum, his boyhood home, a recording studio, 1912 River City Streetscape, with Reunion Hall available for rent. If you love music, you will love what Mason City, Iowa, has to offer.
Once you set foot in Music Man Square, the 1912 Streetscape will take your breath away. You will take a step back in time. Here is where you can set foot inside the July 3, 1912 Streetscape, and Professor Harold Hill is about to get off the train. The store fronts are based on the 1962 version of The Music Man.
The Meredith Willson Museum is inside the 1912 Streetscape. Here you can see the actual piano that he composed many of his hit tunes.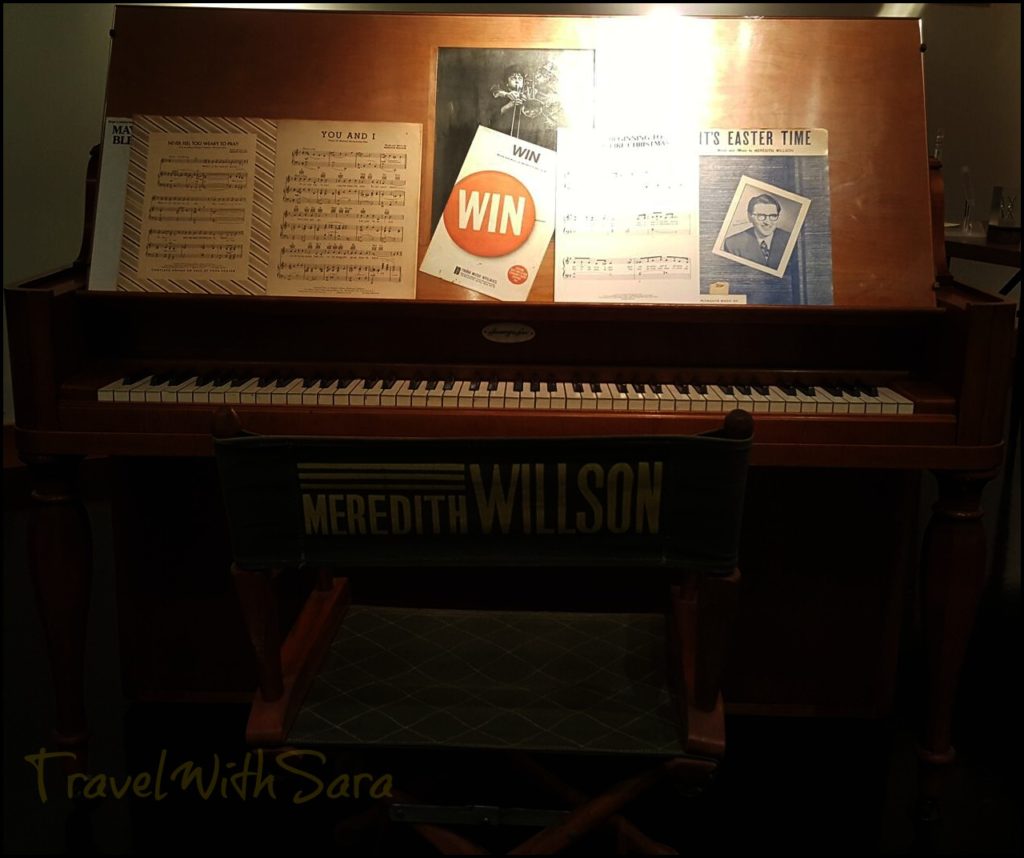 You can also go into an actual recording booth. There's a lot of memorabilia that celebrates the legacy of Meredith Willson. Each time I have meandered through the museum, I have spent a minimum of an hour. There's a lot of history here and due to the fact that Mason City is my hometown, I'm particularly intrigued.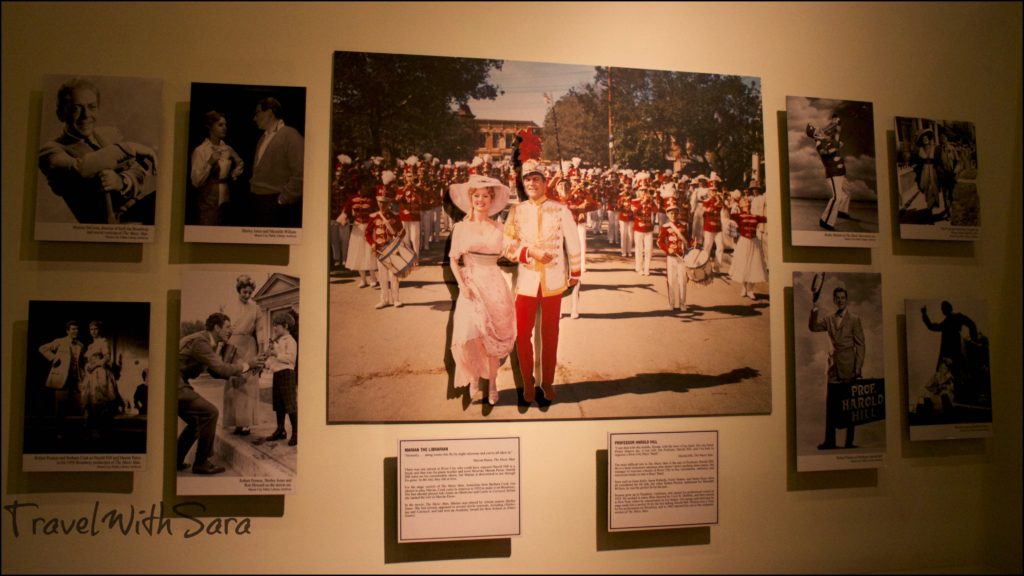 Meredith Willson's Boyhood home is right next to Music Man Square. Included in your admission price to the museum, you can tour the home. General admission to the Meredith Willson Museum and Boyhood Home is $10 for adults, $5 for students up to 18 years old, and kids 6 and under are free.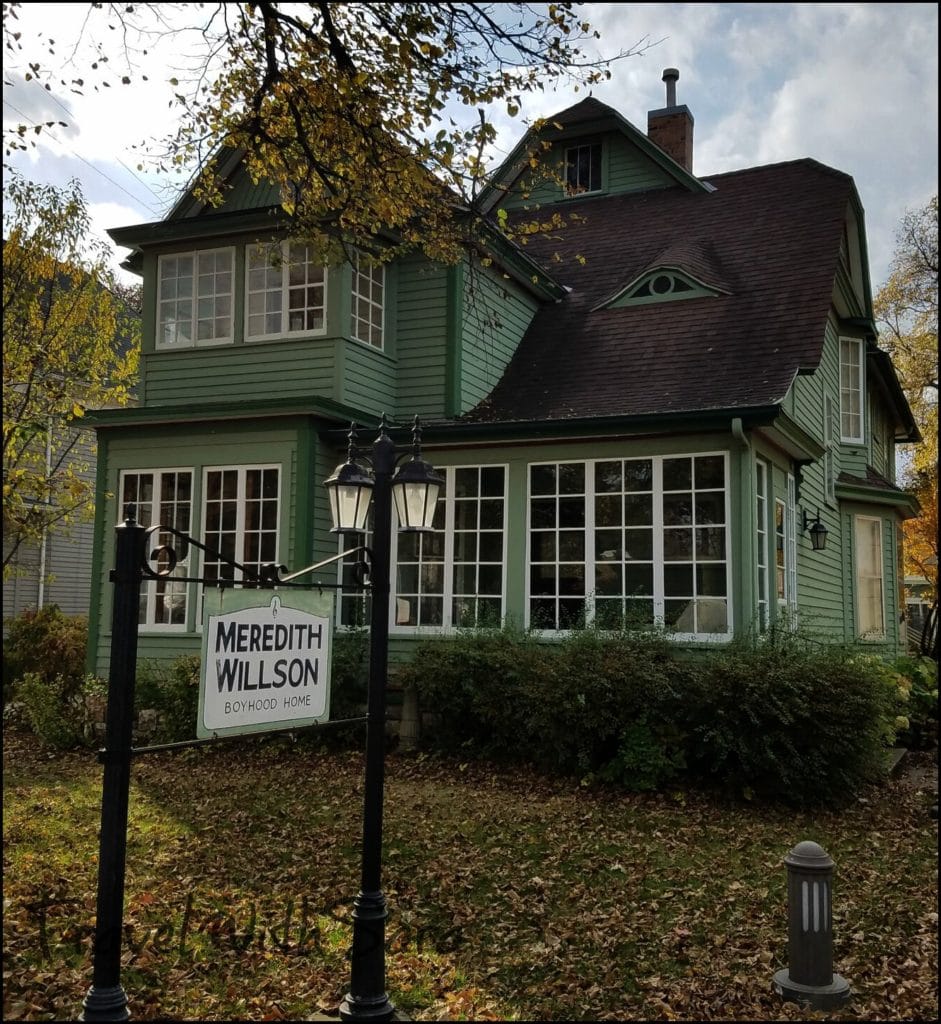 Here's a fun fact. My husband's great grandmother was a housekeeper for the Willson's for a period of time when they lived in Mason City. In the museum, you will find dishes that my husband's family has donated to Meredith Willson's Boyhood Home. It's also important to note that the second floor is not handicap accessible.
Reunion Hall is a fabulous space for class reunions, business meetings, anniversary celebrations and much, much more. In fact, our family celebrated my parent's 50th wedding anniversary in Reunion Hall a few years back.
After you explore the 1912 Streetscape, Meredith Willson Museum and Meredith Willson's Boyhood Home, you will want to head to Elmwood St. Joseph Cemetery on South Federal in Mason City. Here is where you will find the grave site of Meredith Willson. I found directions online stating where to find the site, and they were backwards. Here is how you can locate the grave site. Find the sign that says Greenwood Section.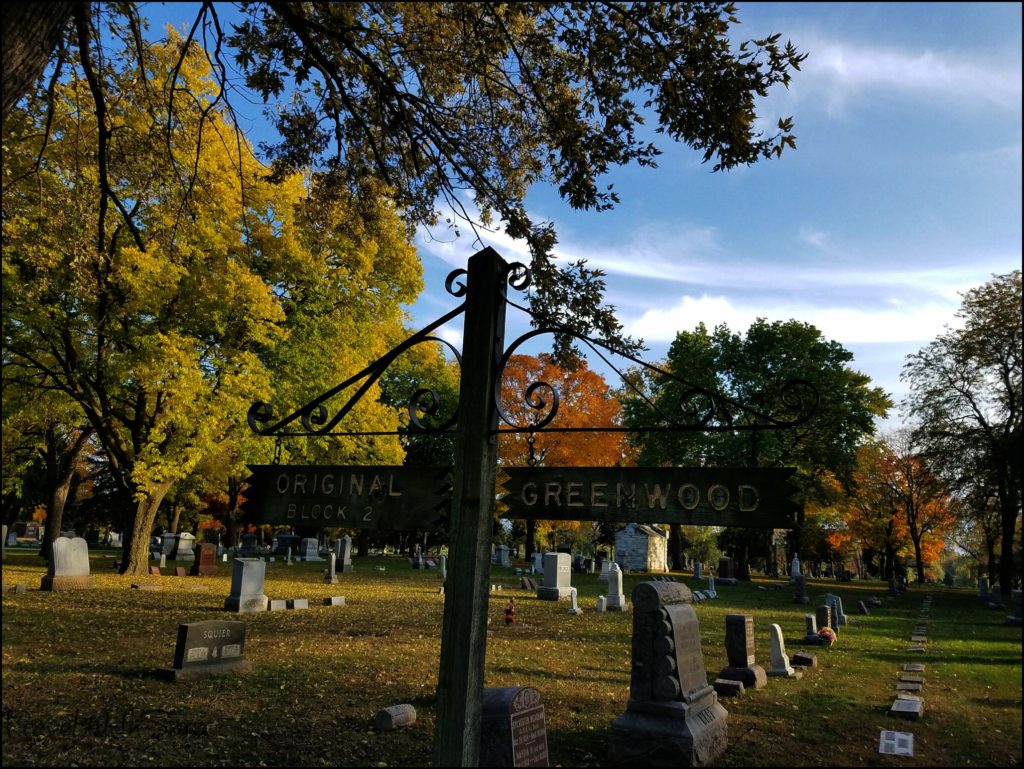 From here, go south across this area and just before you get to the other road, his grave site is a few rows in. There is not a Greenwood Section sign on the road closest to the actual grave site, it's across the section, north of the site.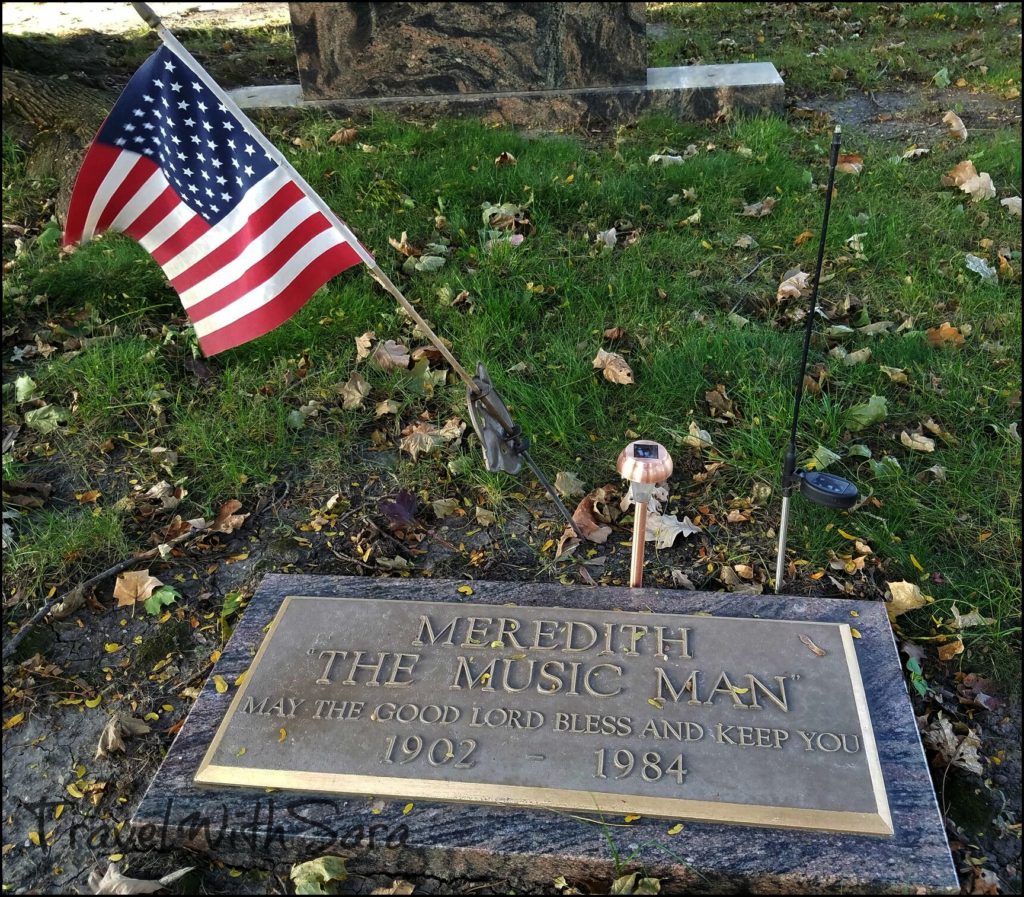 Meredith Willson's music lives on today and I'm proud of the fact that he hales from my hometown, Mason City, Iowa.
The following two tabs change content below.
SaraB
Sara is a travel enthusiast that resides in North Iowa. You can find her traveling where the plane, train, ship, or car will go. Are you looking to take a road trip? Sara has solutions for you!