Park Hopping Is Now Sweeter At The Walt Disney World Resort
Note: This service was discontinued in August of 2017. I'm disappointed, as it was a huge time saver and took the hassle out of going back through security. Enjoy your next Disney experience and hop on the closest transportation available.
Are you a Disney enthusiast? If so, you need to know about Disney's Express Transportation. I recently checked into a Disney hotel and saw a brochure that said, "Express Transportation." My inquisitive mind wanted to know more details.
If you are holding a park hopper pass or are an annual pass holder, you can purchase Disney's Express transportation services. Park hopping is a great option for those of us that know which attractions we enjoy the most and know where we want to go in each park. Express transportation drops you off in the thick of the magic. With this service, you go through security one time per day. This eliminates having to go out the main gates of the park to find your bus and return to the next park through the main gates.
My husband and I used this service and let me tell you, it was fantastic! Here is what I learned from using the service. The first bus departs each park at 10:00 a.m. and operates through park closing. Express transportation runs every 30 minutes for park to park. Each bus travels between theme parks, and the only stops along the way are the occasional traffic light. Another note, you have unlimited transfers between all 4 theme parks, all day long.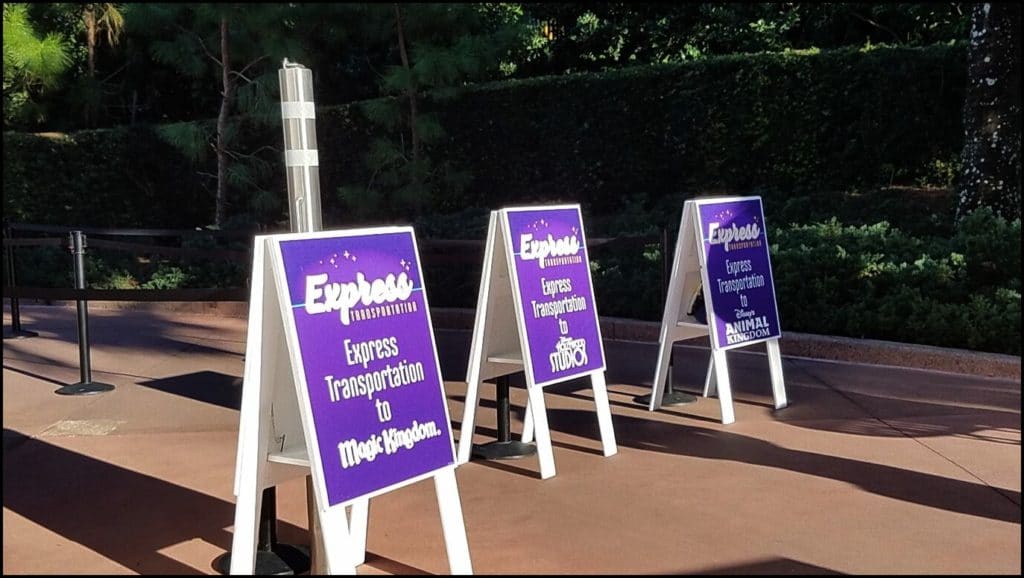 In order to make the most out of this service, report at 10:00 a.m. to the Express Transportation station in the park you are in. Here you can learn the times the bus departs to the next park you want to visit. The staff at these kiosks were extremely helpful and they offered the VIP treatment that we have grown to expect out of Disney.
Check In locations for Disney's Express Transportation: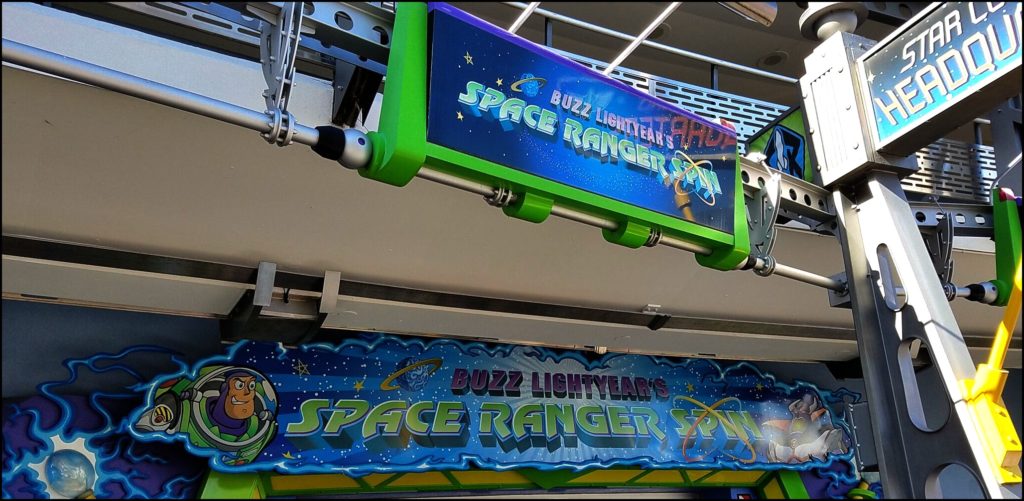 Magic Kingdom Park: Near the exit of Buzz Lightyear's Space Ranger Station
Epcot: The east side of space ship earth
Disney's Hollywood Studios: The courtyard in front of Rock 'n Roller Coaster Starring Aerosmith
Disney's Animal Kingdom Park: Near the entrance to Kilimanjaro Safaris
Pricing information:
Single Day Ticket: $15 (Valid for day of purchased only)
Multi Day Ticket: $24 (Valid for up to 7 consecutive days beginning on date of purchase)
Note: I tried to purchase this the day before we were using it, you have to purchase it on the first day you are using it. 
Where You Can Purchase Disney's Express Transportation:
All four theme park ticket windows and guest relations
Disney Springs ticket window
Disney hotel resort concierge stations (this is where I purchased mine)
Walt Disney World Swan Hotel and Walt Disney World Hotel ticket desks
Kiosks at Express transportation check-in stations
It's important to note that no photography or video is allowed while in the transfer process. My husband and I would do this again, as we love to park hop. I would not recommend this service to first time visitors, as you would miss out on some of the magic that the entrance to the parks has to offer. For the seasoned Disney fan, this is your dream come true! Want to visit four parks in one day? My husband I did it, thanks to Disney's Express Transportation services!
*Note: We purchased two Express Transportation Tickets for $24 each and it was the BEST investment on this particular visit.