Kinseth Hospitality Brings A Vue Rooftop Bar & Restaurant To The Heart Of Iowa City
A Rooftop Bar and Restaurant in the heart of Iowa City await you with top-notch hospitality provided by the team of Kinseth Hospitality. I can count on one hand the number of times that I have dined on a roof top in my home state of Iowa. The Hilton Garden Inn in Iowa City is home to the Vue Rooftop Bar & Restaurant and it will not disappoint. Many of you that follow me in my travels know that I love to dine outdoors whenever it is possible. This rooftop restaurant is open to dining most of the year, as a fire pit and heaters will offer up some heat during the shoulder seasons.
The one thing that impressed me was the fantastic views. Day or night, the views here are something to make note of.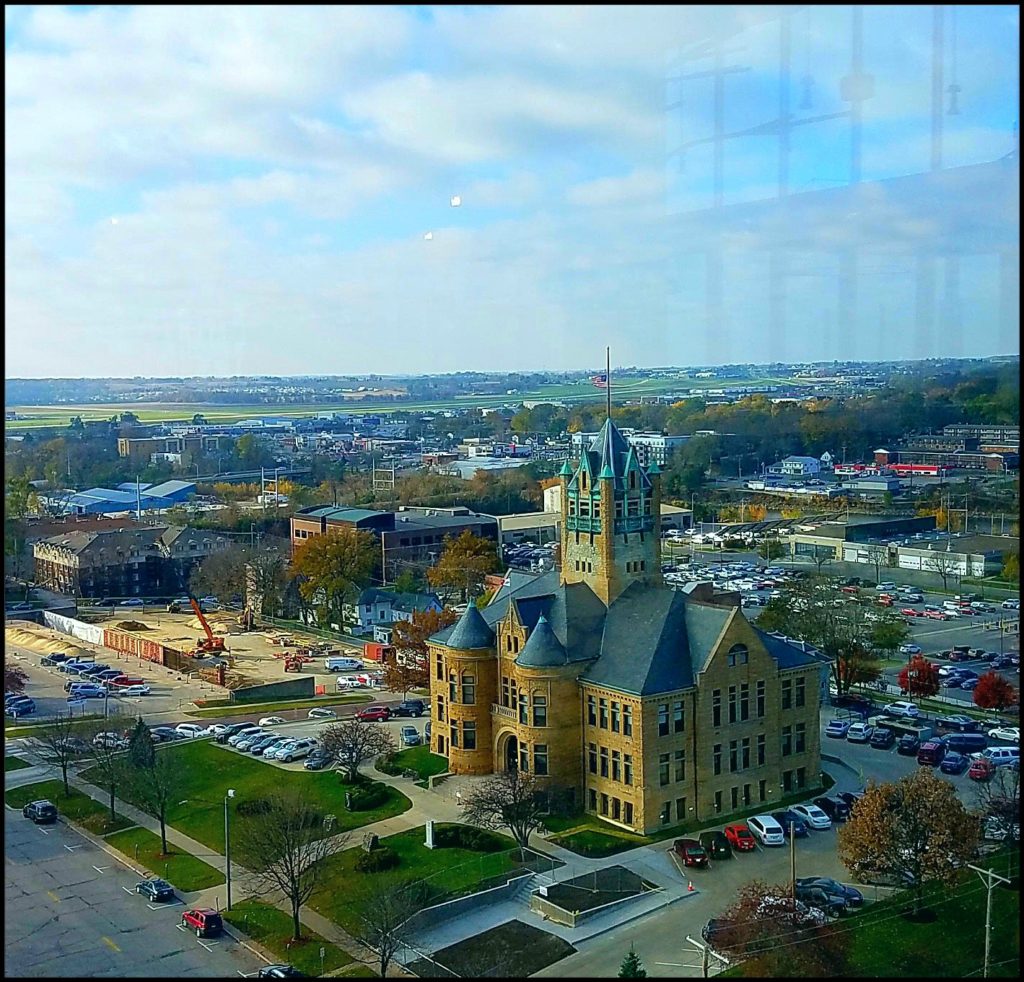 When you are indoors, the view is stunning with the openness that the area provides. During weather that is iffy, this restaurant will please those of us that love the outdoor dining with a view. The views here are truly magnificent.
A nice selection of local craft beers are on tap, as are your favorite mixed drinks. I love it when a business supports the local people, as the Vue Rooftop Bar & Restaurant does in Iowa City, Iowa.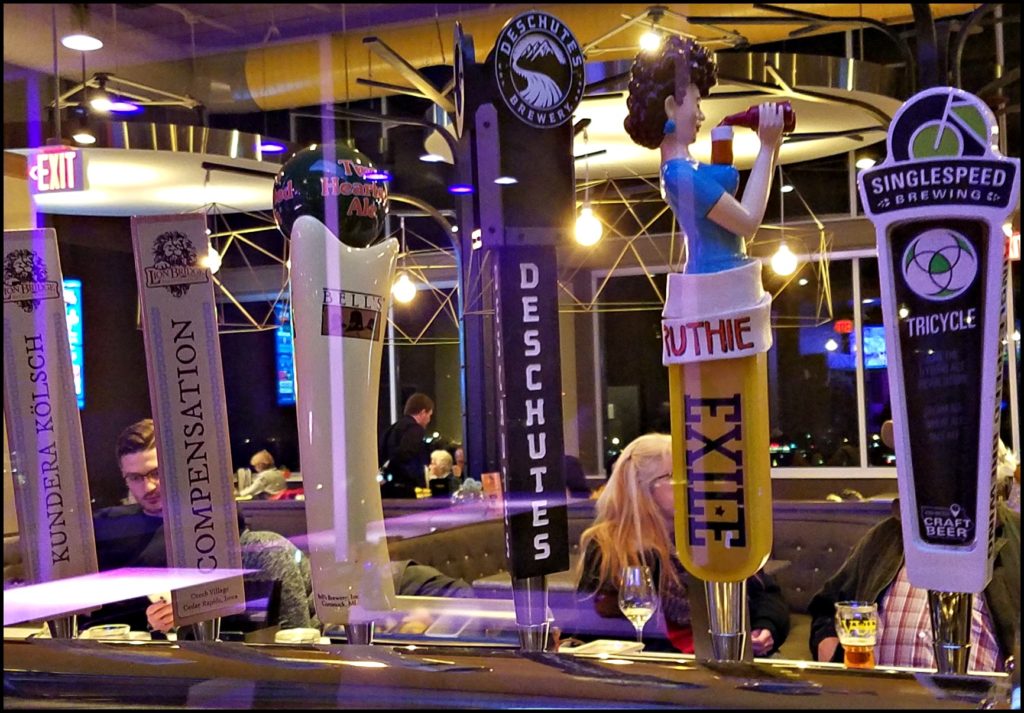 The technology in this dining area is new to many of us in Iowa. The lighting is controlled through an iPad, how cool is that? The lights can change color and they offer great conversation among the locals, with a colorful view from 12 floors below.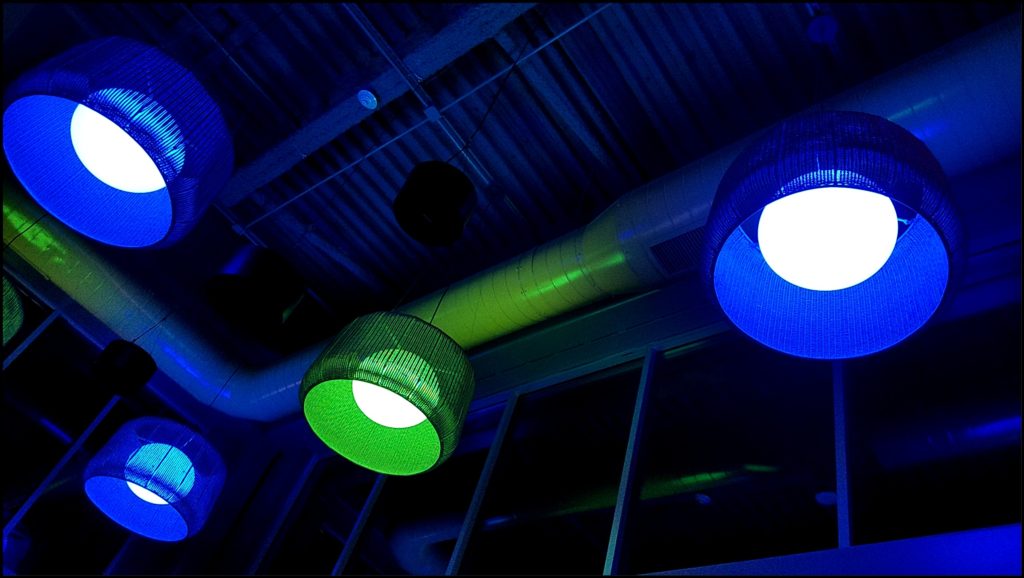 The technology does not stop in the dining area, as the kitchen is set up so your tables meals will arrive at the same time and be hot. I do wonder why more kitchens have not embraced this new technology. I ordered a steak and it arrived hot, as did the other dishes at the table I was seated at.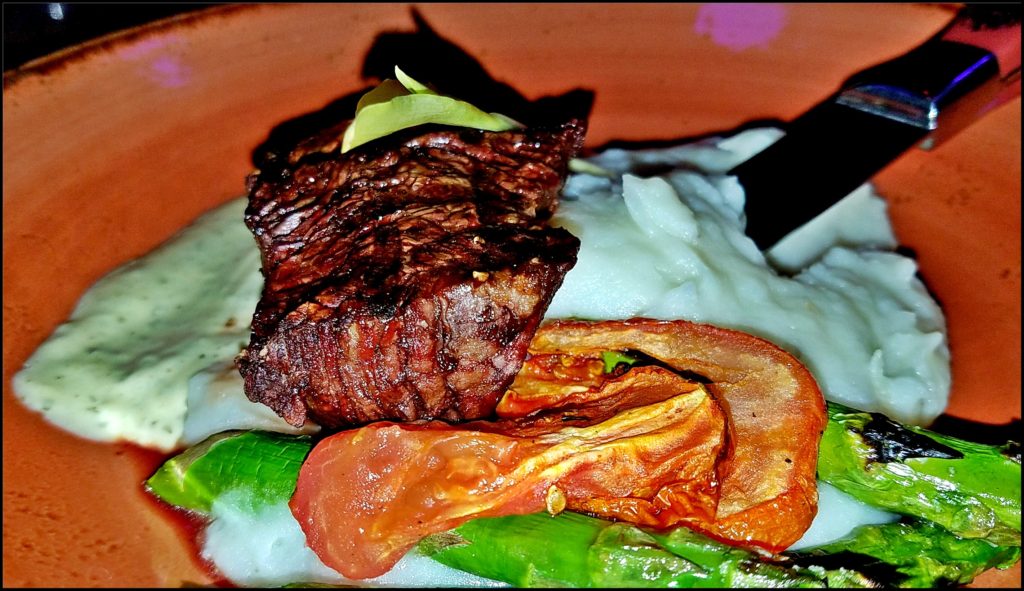 My tip for dining at the Vue Rooftop Bar & Restaurant in Iowa City is to hop on the elevator at the Hilton Garden Inn and head on up to the 12th floor. You do not have to be a guest at the hotel to dine in this restaurant. If you question where to find the elevators the staff at the front desk at the hotel will be more than willing to help you.
If you enjoy live music, pay attention to social media to learn who is playing and when. This is a fantastic place to experience live music in Iowa City. After all, what can go wrong with tasty food, a local craft beer, live music and a view that you will adore?
It had been several years since I had spent any time in Iowa City and I am looking forward to a return visit. The Hilton Garden Inn in Iowa City not only offers a comfy place to call home for a night, but it offers a tasty meal with a view.
*Thank You Kinseth Hospitality and Hilton Garden Inn for hosting me for a complimentary meal and lodging.
Stay Connected:
Facebook: Kinseth Hospitality
Facebook: Vue Rooftop Bar & Restaurant, Iowa City
Website: Kinseth Hospitality
The following two tabs change content below.
SaraB
Sara is a travel enthusiast that resides in North Iowa. You can find her traveling where the plane, train, ship, or car will go. Are you looking to take a road trip? Sara has solutions for you!