On a recent visit to Iowa City, I had the opportunity to visit the University of Iowa Athletics Hall of Fame and Museum.
IOWA LOVES THEIR HAWKEYES
Did you know that this free museum showcases the history of our beloved Iowa Hawkeyes? If you happen to be in town on game day, be sure to call ahead ( 1-866- IOWAFAME) to confirm their hours, as they do vary on game days. Otherwise, they are open Monday-Thursday from 9 am – 5 pm, Friday 9 am – 6 pm, Saturday 10 am- 6 pm and Sunday from 12 pm – 5 pm.
If the Iowa Hawkeyes are not your team of choice, you will embrace the history that this museum has to offer. With three levels filled with inspiring stories from several decades, you will appreciate the sports program that the University of Iowa has to offer.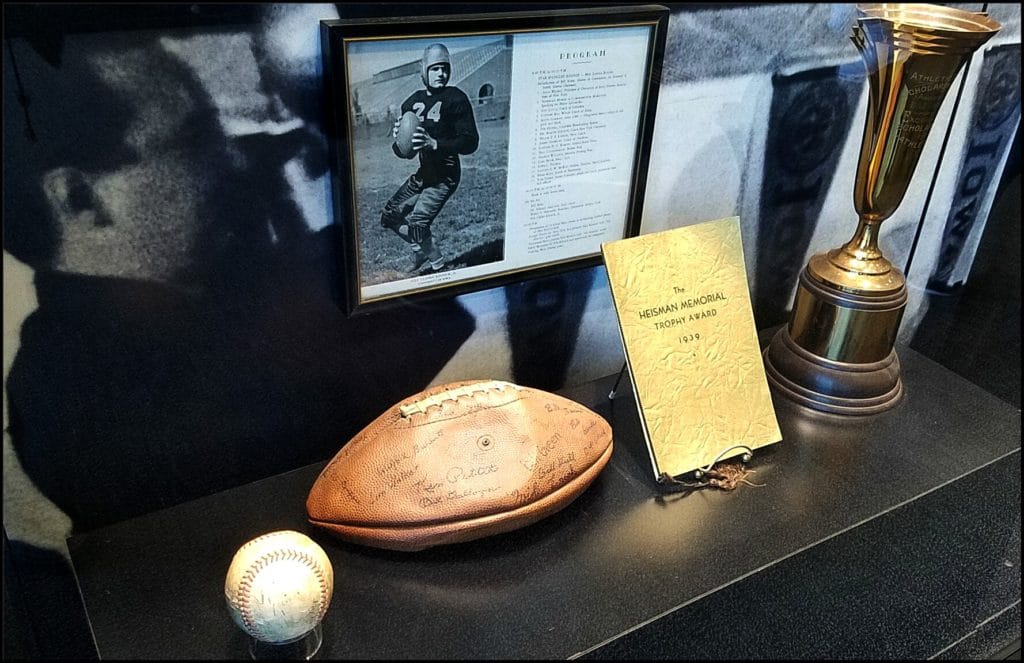 From golf, baseball, basketball and football, there is something for everyone.
IOWA HAWKEYE FANS EMBRACE SEVERAL SPORTS
A video is offered to kick off your tour and I would highly suggest making the time to view it. You will appreciate the love that is shown of the University of Iowa Athletic program. You will become an Iowa Hawkeye during your visit.
There are several newspaper clippings, trophies, and clothing that has been worn by several recognizable U of I athletes. And there are bobbleheads, yes, I did say bobbleheads!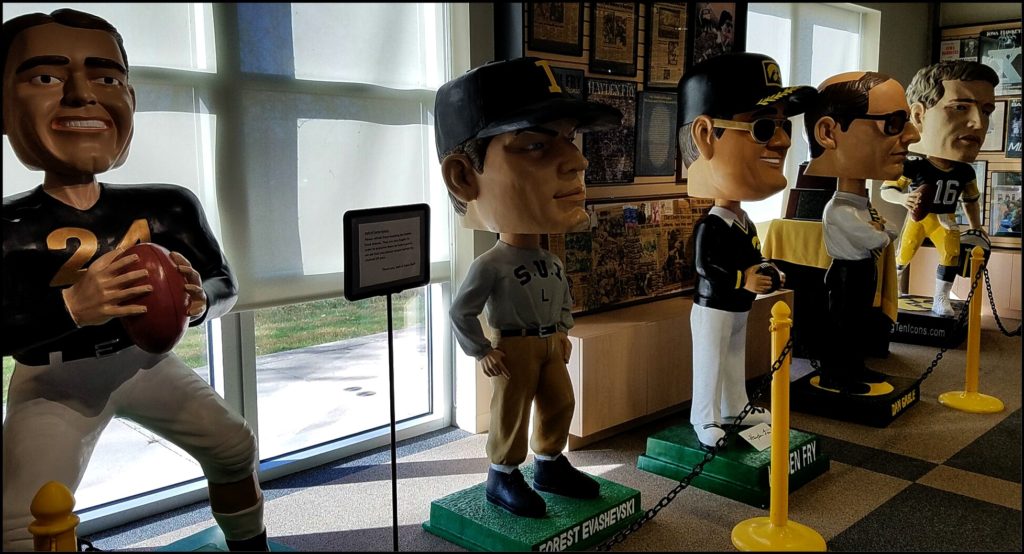 If you don't smile while visiting, I can assure you that the bobbleheads will bring a smile to your face.
IOWA HAWKEYE FANS LOVE PLAYING THE GAME AT THE HALL OF FAME
The interactive basketball court was a highlight of my visit. I did shoot a few hoops, as did some of the others that visited with me. Kylie of Between England and Iowa was a good shot!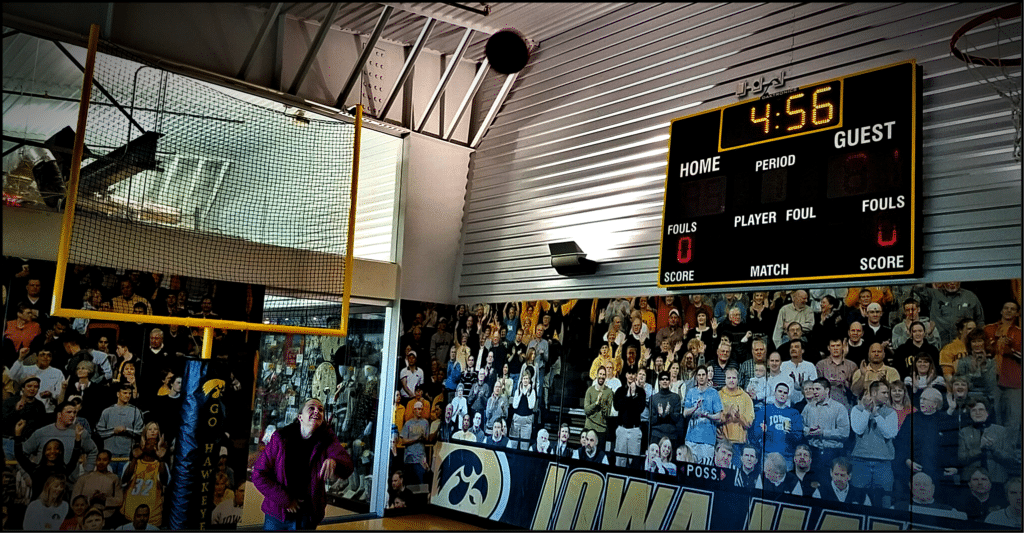 Take some time to stroll through the displays. You will be inspired and have a new appreciation of the University of Iowa Athletics Programs. Plan a minimum of an hour to visit with your arm ready to shoot a basket or two. Tip: The facility is handicap accessible with an elevator to take guests between floors.
While in Iowa City, enjoy dinner at the VUE Rooftop Bar & Grill. Explore the area, attend an athletic event at the University of Iowa, and enjoy what Iowa's Old Capital City has to offer.
Stay Connected: