Red Cedar Lodge in Charles City, Iowa is home to luxury cabins that offer romance, nature and fun all bundled up in one. When my husband and I were invited to stay over a weekend in March, we quickly chose a weekend near our 31st wedding anniversary. After all, a romantic getaway 35 miles from home, makes for one of the shortest drives for a weekend of relaxation and celebration.
Luxury Cabins In Iowa
Luxury cabins are not often thought of when someone mentions a midwest destination. Charles City, Iowa is an exception, located in the heart of North Iowa. Moonlight Bend Cabin was our home for the weekend. The plus side of this particular cabin is the view of the river. I might add, there is not a bad view on this award-winning property. Tip: Pack a pair of binoculars, as the wildlife viewing is out of this world.
We were all up for relaxation, so a call to Cedar River Pizza Company filled us up on night number one. Delivery service was prompt with a fresh hot pizza to eat by the fire.
In the morning, my husband and I found ourselves in Aroma's Coffee Shop for a cup of hot chocolate. There's something to be said about seeing a festive mailman in a small town on St. Patrick's Day!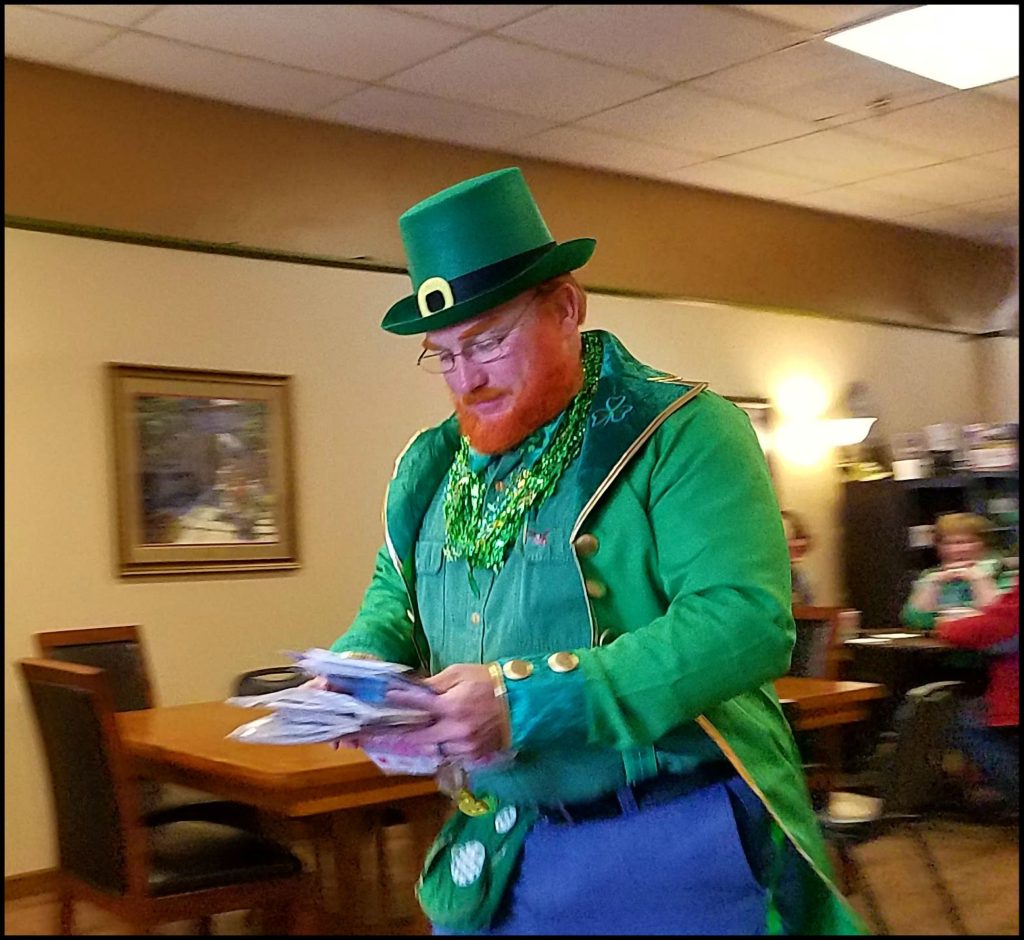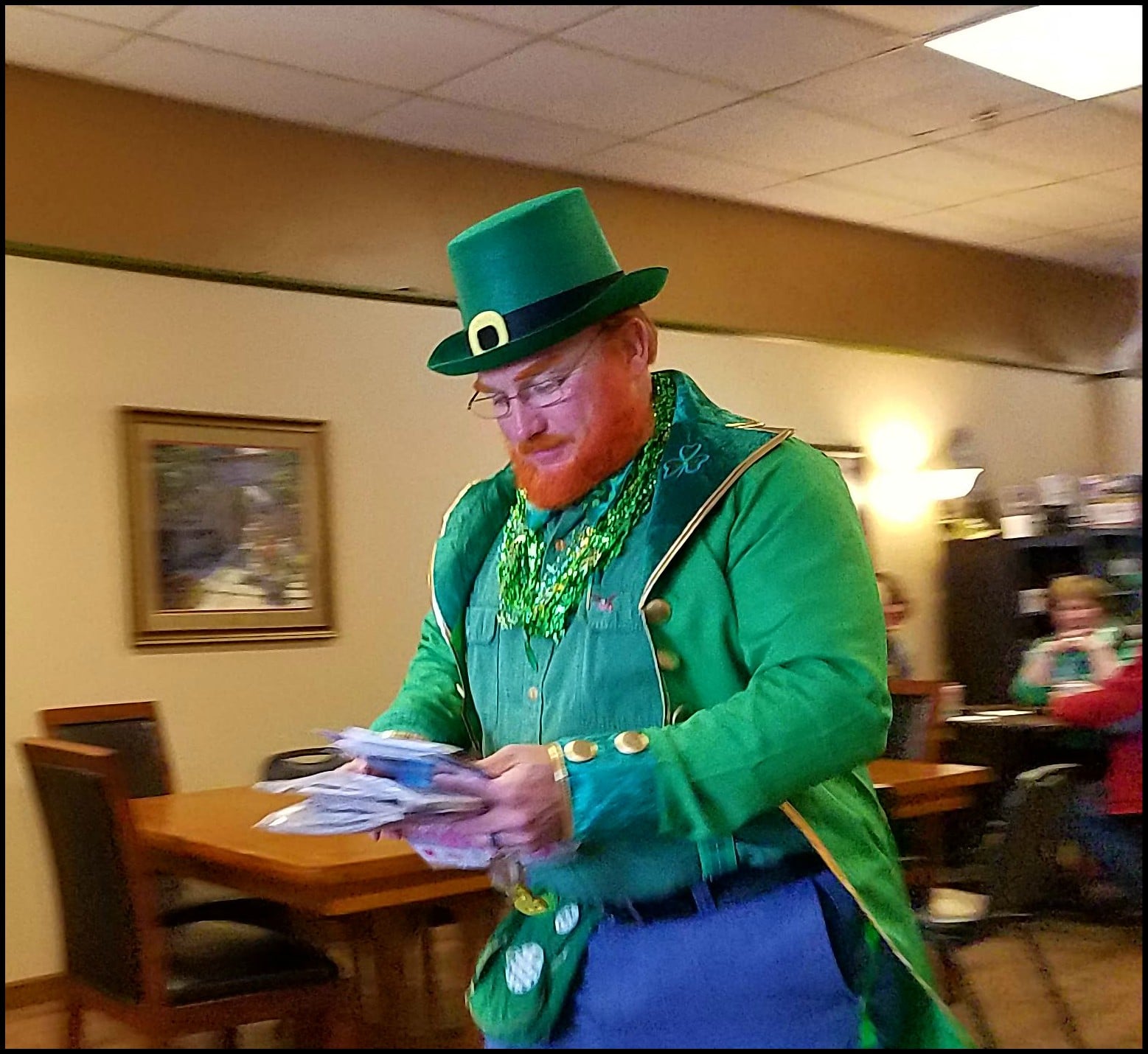 My favorite sandwich, a ribeye, at The Pub awaited me for my evening meal.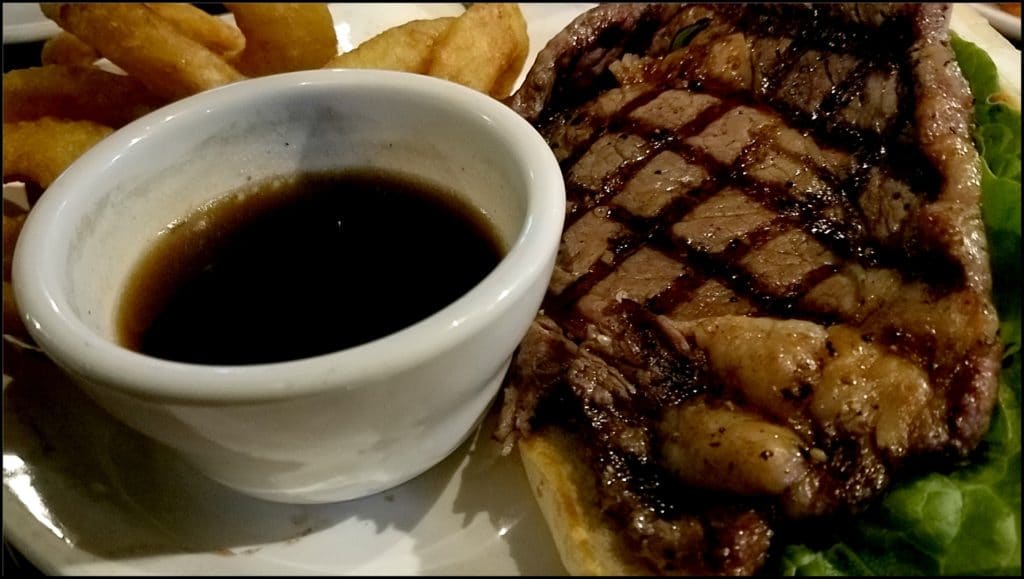 Again, the festivities were alive as the color green took over the town. If there's one thing about The Pub, it's the fact that you can always count on fresh, hot food served up with a smile.
When is the last time you took a weekend and claimed it as a "no responsibility" weekend? I challenge you to find one of those and book a stay at Red Cedar Lodge. Sunrise brings a beautiful view that you will want to linger for hours.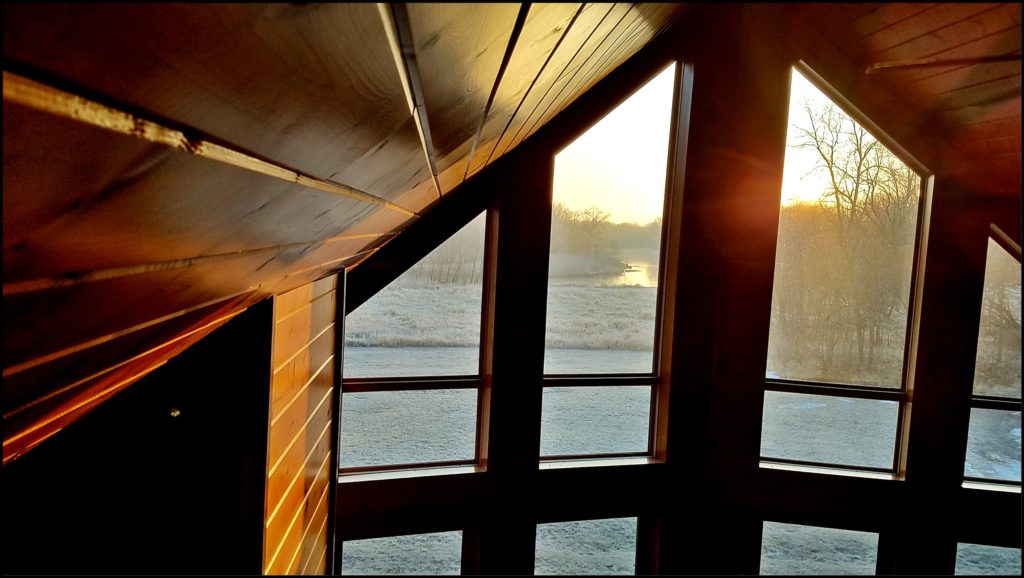 Owners, Tom & Lorraine will welcome you into their family and guarantee that you have everything you need to stay cozy all weekend.
Relaxing with my feet up, with a fire burning bright, made for a perfect stay.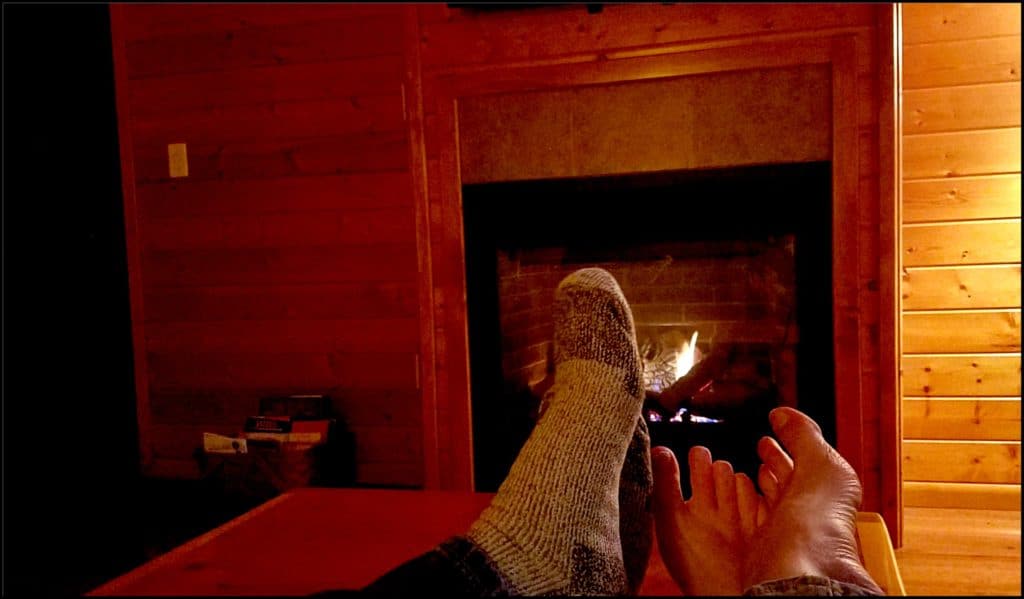 Is romance on your mind, but you don't know where to find it? Red Cedar Lodge is your answer!
*Thank you to Red Cedar Lodge for hosting us, as we celebrated our 31st Wedding Anniversary in luxury.