Southwind Inn: Top Notch Southern Hospitality In Port Isabel, Texas
It's true, I fell in love with Port Isabel, Texas. I am finding myself counting the days for a return visit. From the warm hospitality to the beautiful views, I found another sliver of paradise. The Southwind Inn is one of those motels that you feel right at home in. Anytime I have an actual key in my hand, I know that I am walking into good old-fashioned hospitality.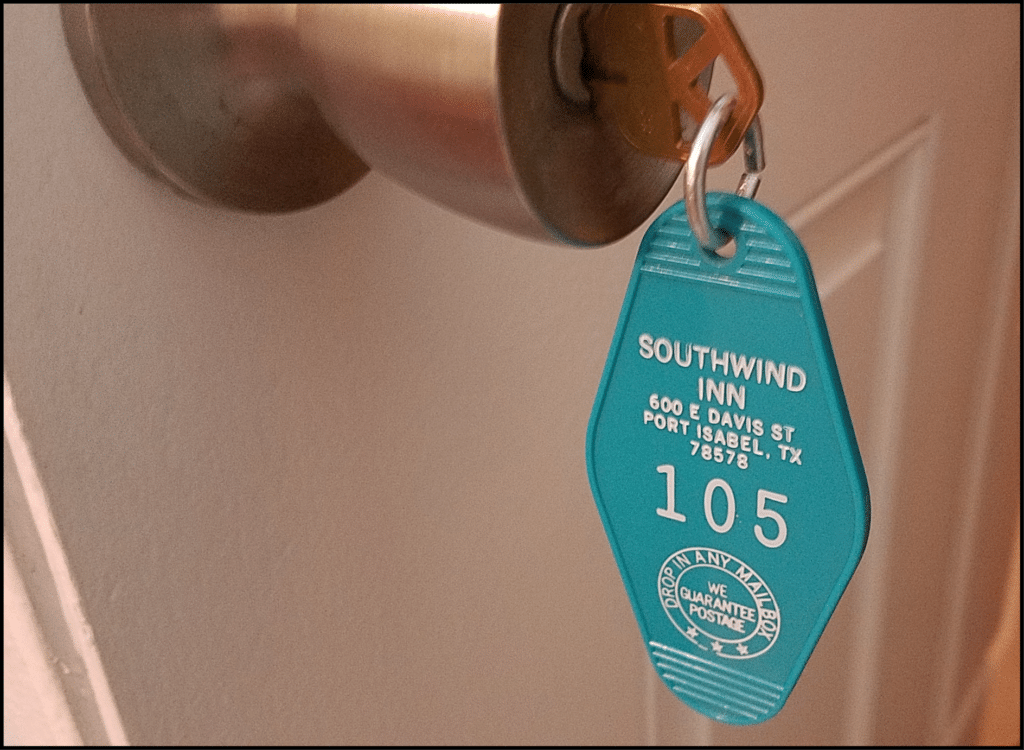 The chances are really high that the people manning the front desk of the hotel are going to genuinely care about my stay when that key is in my hand. The Southwind Inn was no exception. When I had not arrived by 5 p.m. I received a phone call asking me about my approximate arrival time, which was 3- 4 hours out. There's a lot of good things to be said about a locally owned motel and a place that welcomed me late in the evening. When is the last time you checked into a motel with the key waiting for you in the motel room?
My room was spacious and I could see where I could easily stay here for a few weeks during the winter months, as many do. In fact, the folks next to me were from Omaha, Nebraska and had been here for four weeks to escape Old Man Winter up north. They were regulars when their health allowed them to travel south and loved the hospitality that Southwind Inn had to offer.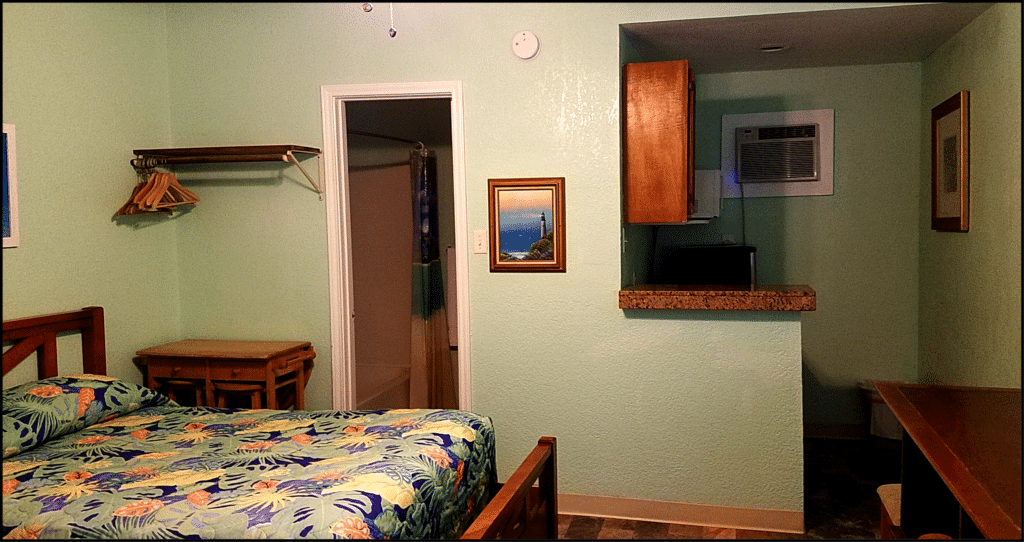 A mini kitchen was on site, as well as a nice desk and the amenities that make you want to call a place home. For someone looking for an affordable place to stay while in The Valley of Texas, this is an ideal location.
The other nice thing is that Port Isabel is only a 2 1/2 mile drive from the popular tourist destination of South Padre Island. Why not stay here in Port Isabel at Southwind Inn and walk around town to experience everything that this charming bay area community has to offer? A little exercise never hurt anyone and the Southwind Inn makes your stay affordable and enjoyable. If you do drive the few blocks, parking is free.
A nice amenity was the swimming pool that was kept up nicely and waiting for people to enjoy.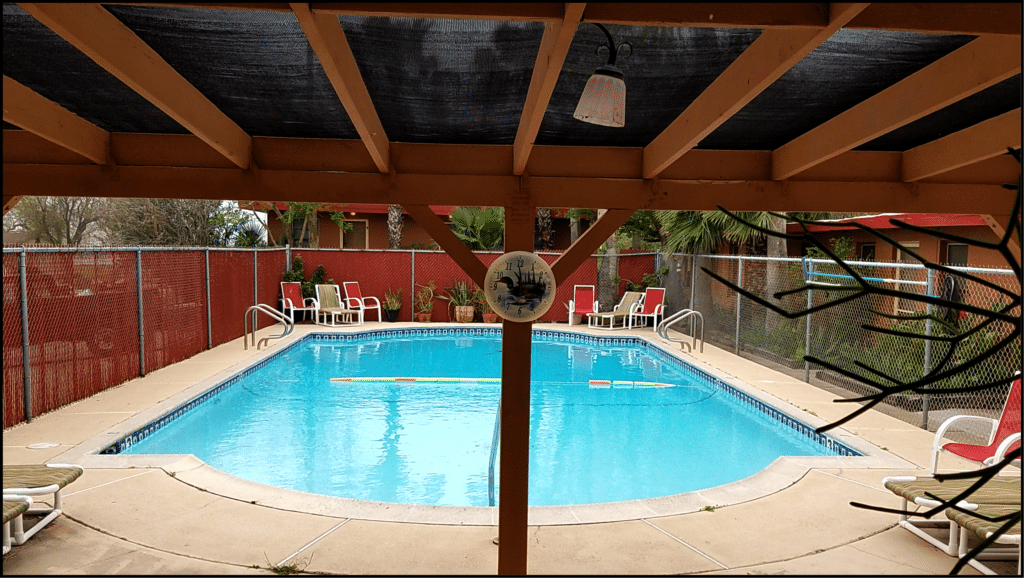 The Southwind Inn in Port Isabel is one of those hidden gems as it is off the beaten path, yet it's worth driving the 3 blocks off the main drag to call it a night. From the history to the beautiful water views, you will not be disappointed when you book a room at the Southwind Inn in Port Isabel, Texas.
*Thank you to the folks of Visit Port Isabel and the Southwind Inn for hosting me.
The following two tabs change content below.
SaraB
Sara is a travel enthusiast that resides in North Iowa. You can find her traveling where the plane, train, ship, or car will go. Are you looking to take a road trip? Sara has solutions for you!