Creating Art At Kelly Gau Studio in Lake Mills, Iowa
Creating art is something that I do not do very often, but when I do; I make sure it's with good friends and a patient instructor. When I was invited to create at Kelly Gau Studio, I jumped at the opportunity, as I had heard very good things about her classes.
MIXED MEDIA WITH KELLY GAU STUDIO
Kelly Gau of Kelly Gau Studio is one of the most patient people that I know and she made my art experience a fun one. With Laura of Cat Tales With Laura, Mary of Farm Girl Cook'n, and Donna of Donnahup.com in tow, how could the experience not be fun?
Kelly Gau is all about mixed media. For those of you that do not know what mixed media is, it really is just what it sounds like it is about. Each participant is given a blank canvas and basically turned lose to create something magical. For myself, it should come as no surprise that my creation revolved around travel. A little paint made for a fun way to start the whole process. Kelly offered her assistance to each of us as we needed it, but for the most part, she made her own creation and let us create our masterpieces.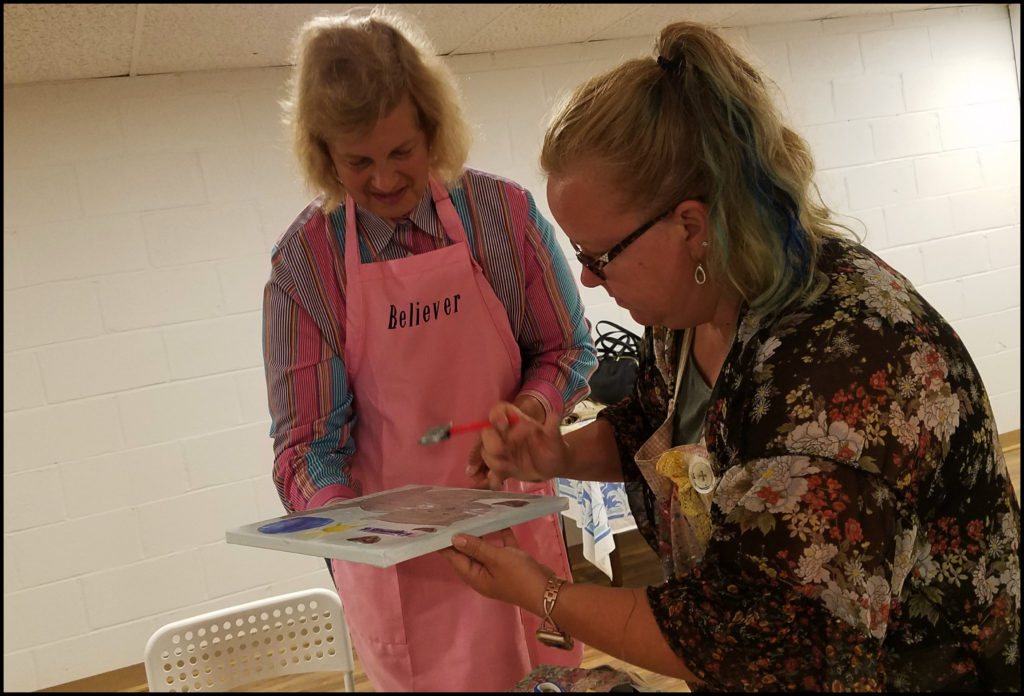 After we painted, we added a lot of paper and words to our masterpieces. Can you see that my creation began to take shape?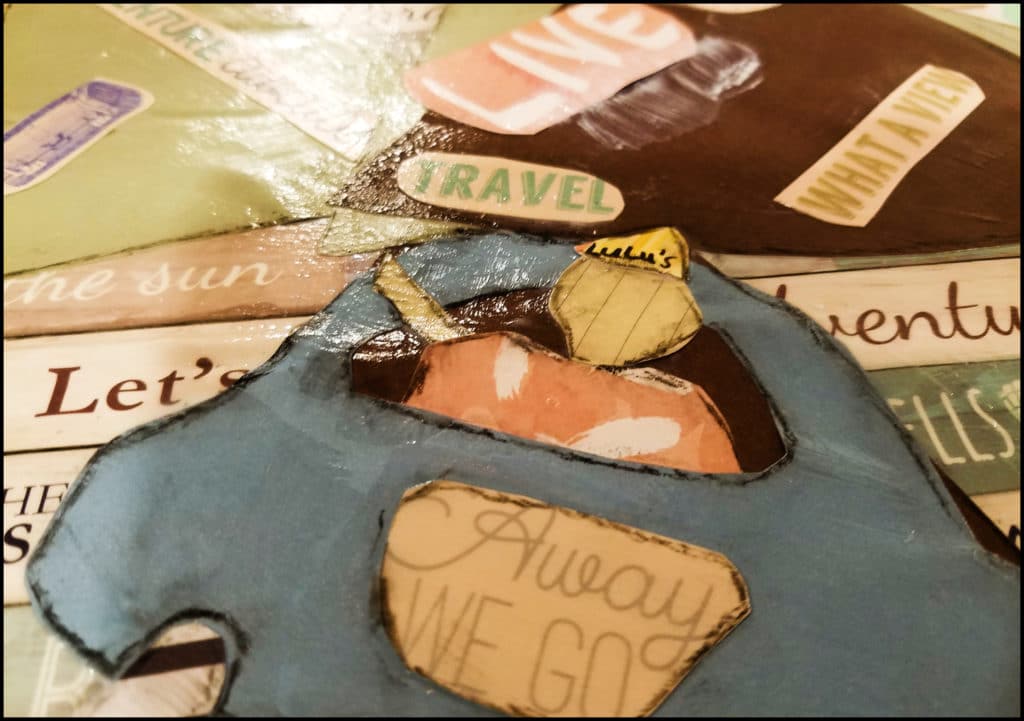 I have no doubt that all of you can tell that this is a car with a license plate, right? I had fun cutting and dreaming about my next road trip, which happened to be taking me to Richmond, Indiana.
KELLY IS PATIENT WITH HER STUDENTS
Kelly was extremely helpful, as she sets an example of how to put something like this together. Remember, I am not a creative person, so placing a road trip on paper required a lot of extra thinking. I thought it turned out rather cute. The whole evening was super fun and it is something that I would do again.
If you want to create at Kelly Gau Studio in Lake Mills, Iowa or Albert Lea, Minnesota, reach out to Kelly through this form. Kelly will bring your event to fruition and guide you through the whole creative process. If Facebook is your preferred method of reaching out, reach out to her through her Facebook page of Kelly Gau Studio.
KELLY GAU STUDIO CREATES SMILES AND FUN PROJECTS
In case you were wondering what our creations looked like, here they are! In the grand scheme of things, after it was all said and done; we all looked at our work and it was fascinating to us how we had each created something that definitely defined our individual interests.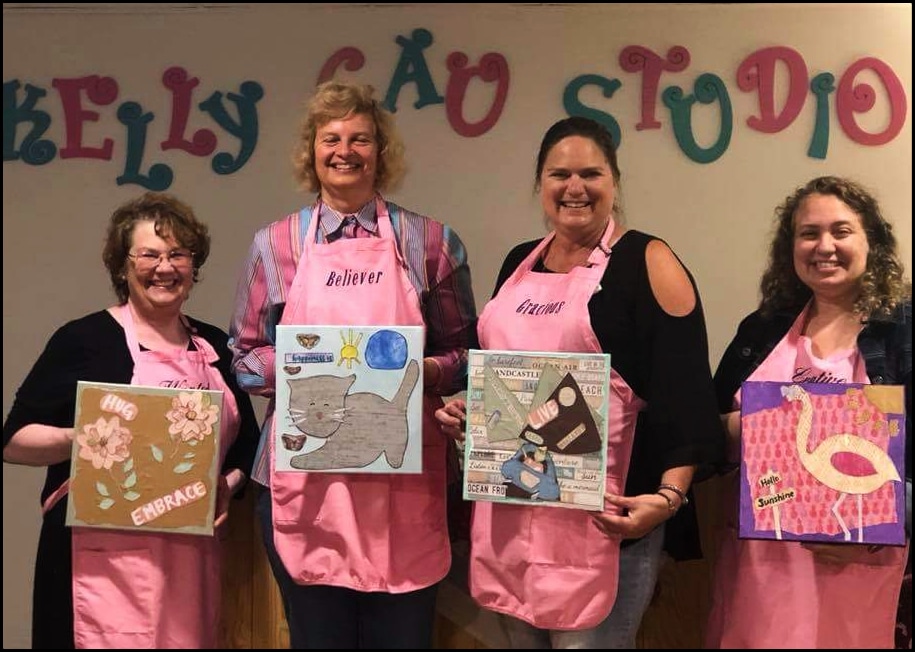 *Thank you to Kelly Gau Studio for hosting me and letting me create in your new studio in Lake Mills.
The following two tabs change content below.
SaraB
Sara is a travel enthusiast that resides in North Iowa. You can find her traveling where the plane, train, ship, or car will go. Are you looking to take a road trip? Sara has solutions for you!