Starr Loft  offers a slice of heaven in the heart of America by offering luxury lodging in Richmond, Indiana. On a recent visit, I had the pleasure of staying here with Cindy of Traveling Adventures of a Farm Girl. This Airbnb property was an 11 on a scale of 1-10.  The details that have gone into this property, take it to the next level.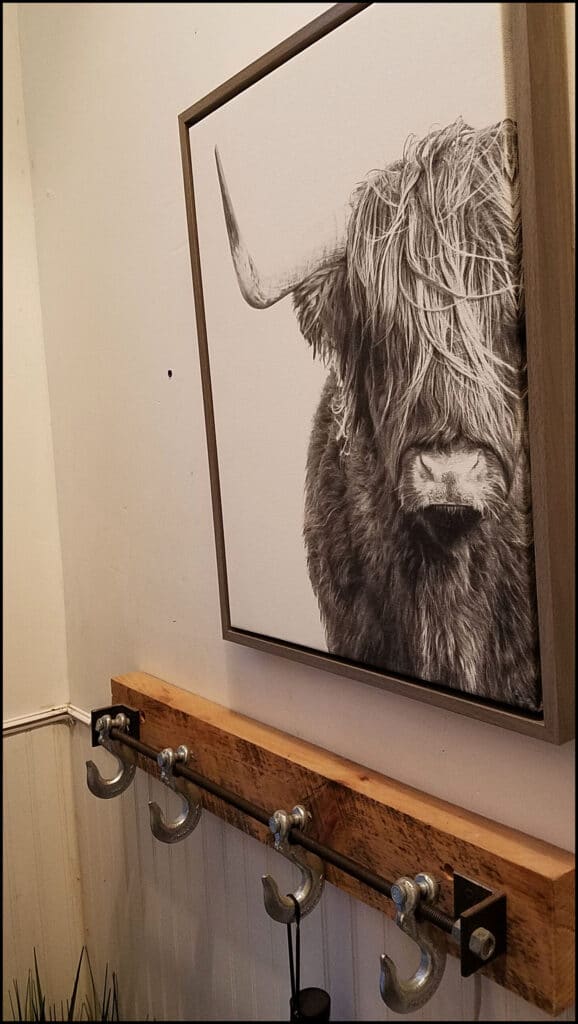 Thank you to Visit Richmond, Indiana and its tourism partners for hosting me. As always, the opinions here are mine and belong to no one else.
LOCATED IN THE HEART OF DOWNTOWN
Fun coffee shops, book stores, craft shops and all sorts of restaurants surrounded this property in Richmond. The world-famous Historic Depot District offers something for everyone. The popular coffee shop Roscoe's is below this loft. It had been a few months since I had visited and it's fair to say that I had forgotten about the awesome art scene that they had in town. This loft had character, unlike any other property that I have stayed at. The owners had put a lot of thought into the decor of Starr Loft.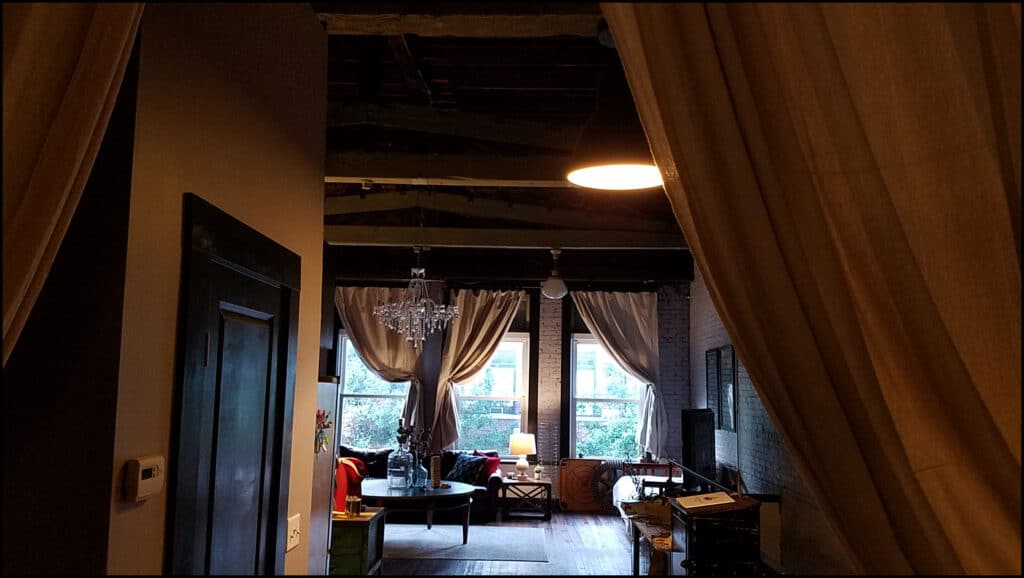 In fact, in 1865, this building was the home of Nye and Starr, a manufacturer of tinware and stoves. The Starr in the name of this business comes from Benjamin Starr, of the famous Starr Piano Company and Gennett Records. The tin shop was his first business after he returned from the Civil War and it would be the first step in Richmond's Jazz and recording history. As a matter of fact, it's fair to say that when you stay in this loft you will be pulled into the history of Richmond.
AMENITIES AT STARR LOFT
This loft sleeps six guests and it has 1 bedroom. There are three beds and one bathroom on site, with a luxury walk-in shower, accompanied by a claw foot tub. The kitchen appliances are top of the line, which makes cooking a breeze. And if you are like me, wifi is important. Reliable connectivity to the world wide web is a necessity in our world today. How's this for a bathroom sink?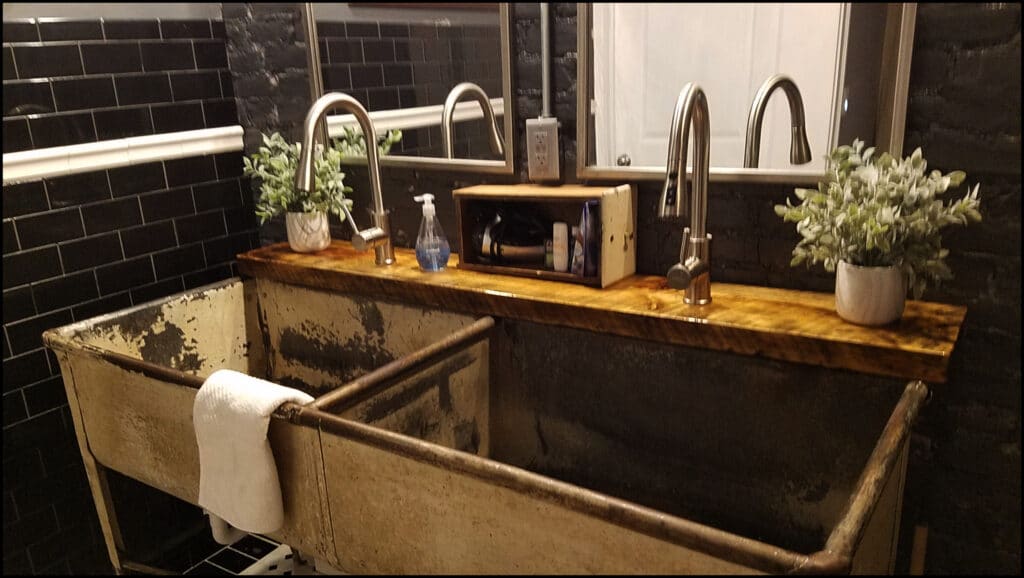 I loved the history and art that Richmond, Indiana prides itself on. This particular visit was extremely sweet, as this loft really blew Cindy and I over the top. The owners have thought of everything when it comes to the comfort of travelers. If Luxury lodging in Richmond, Indiana is not on your radar, it should be.
Luxury Lodging In The US:
A Romantic Getaway At Red Cedar Lodge In Charles City, Iowa

If you're going to New York City soon, there are probably 100 things you're thinking of doing once you get there. However, unless you're going for an extended trip, you're not going to be able to fit in absolutely everything. Below you'll find 4 things you should definitely keep on your 'to do' list if you want to have the best time.
With a trip to New York City on my horizon, I thought this article was fitting.
Head To The Met
The Met, or the metropolitan museum of art, is one of the most beautiful museums in New York city – some might say the world. The archaeological sites are wonderful and the artwork is breathtaking. This is a museum that you shouldn't miss. 
Guided Bike Tour of Central Park
A guided bike tour of central park will get you out into the open exploring, and you might even meet some like-minded travelers on your trip. You could explore on foot, but where's the fun in that?
The 9/11 Museum
The 9/11 museum might seem sad, and while the story behind it is, it's so full of history and amazing pieces that will enlighten you to the goings-on that day. You'll learn about what happened, who was involved, and it'll no doubt be one of the best memorial museums you ever visit. Several memorial museums are across our country, and worth a visit.
See A Broadway Show
A broadway show should top off your New York trip nicely – as long as you select the right one. With so many choices, Broadway Shows are sure to be a hit for anyone visiting New York City. The infographic below can help you figure out what to see! 

buy your tickets for broadway
I am looking forward to a visit to New York City, as it has been more than 40 years since I have visited. With several things to see and do, I can guarantee that there will be no time for boredom.

The #SecretCoast in Coastal Mississippi is full of beauty, nature, awesome adventures and much to my surprise- art! I simply fell in love with the art in this part of the United States. My introduction to art came as we checked into the Roost, a boutique hotel located in Ocean Springs, Mississippi. The art in Ocean Springs was more than I ever dreamed it would be.
Thank you to Coastal Mississippi and its tourism partners for hosting me. As always, the opinions here are mine and belong to no one else.
The Islander Suite
Our guestroom was located on a handicap-accessible walkway, which had a wonderful view of nature in the backyard. Luxurious bedding, unique furnishings, and art that simply blew my husband and me away.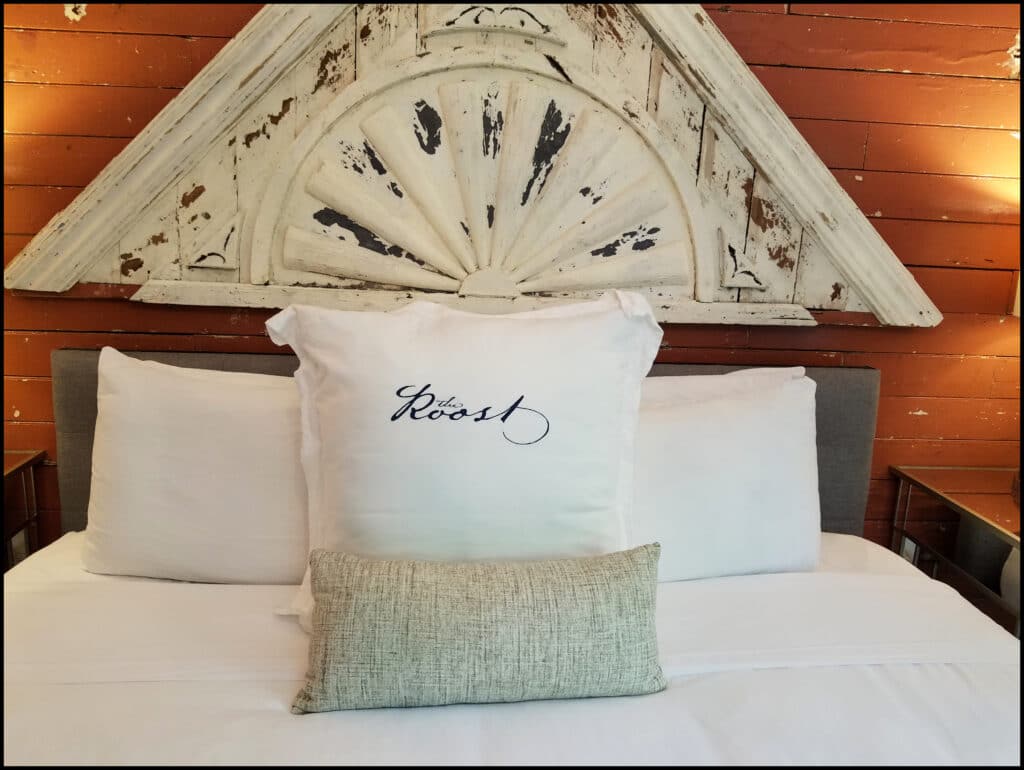 I knew there was something truly special about this property, but it did not hit me until we visited the Walter Anderson Museum of Art. Here is where we were introduced to some of the history behind the art that we had found earlier in the day, in the Islander Suite at Roost. It did not take me long to realize that Ocean Springs, Mississippi is where nature and art truly connect. A coastal town that ranks right up at the top for art.
Quirky Art At The Walter Anderson Museum
The Walter Anderson Museum of Art is located in historic Ocean Springs, Mississippi. It is home to some of the most quirky and amazing pieces of art that you will ever see. His art is unique in that all of his pieces seemed to correlate people and nature. "In order to realize the beauty of man we must realize his relation to nature," wrote Anderson.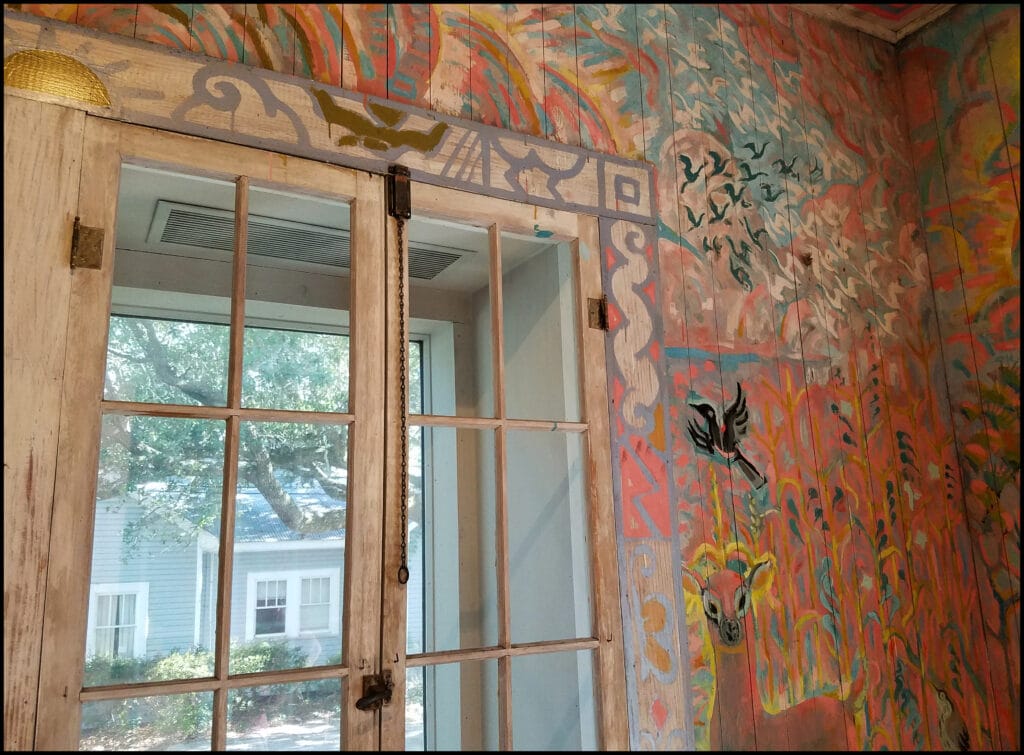 I loved the fact that a community center is part of this museum and it is home to murals that will leave your jaw dropped. If you are on the fence about visiting an art museum, trust me, this is a must-visit. If you are someone that thinks you don't like art, give this one a try. Walter Anderson was a man that kept to himself, in fact, many of his masterpieces came to light after his passing in 1965. Tip: The museum is closed on Sunday and is open Monday-Saturday 10 am- 5 pm. Book your tour here.
Breakfast In A Greenhouse
Breakfast at a greenhouse seemed a little quirky, but hey, we had come to experience Ocean Springs. Greenhouse on Porter offered a fun place for breakfast, as well as a place to experience art!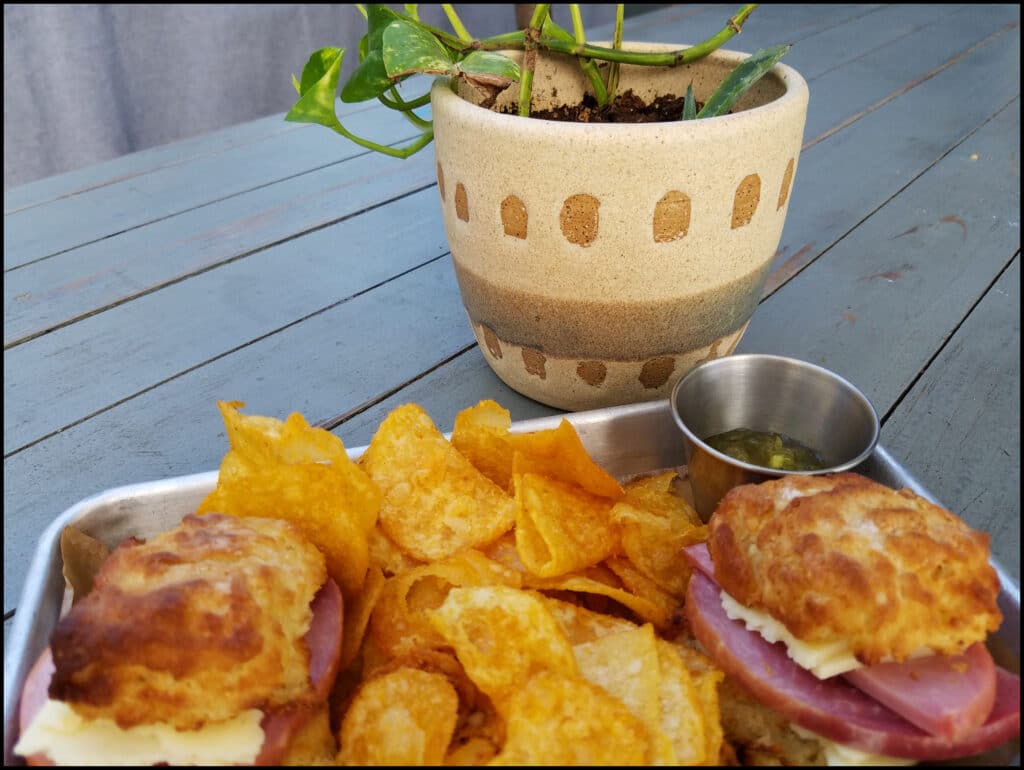 Breakfast confirmed what we already knew. Ocean Springs does own the art scene along the Gulf Coast.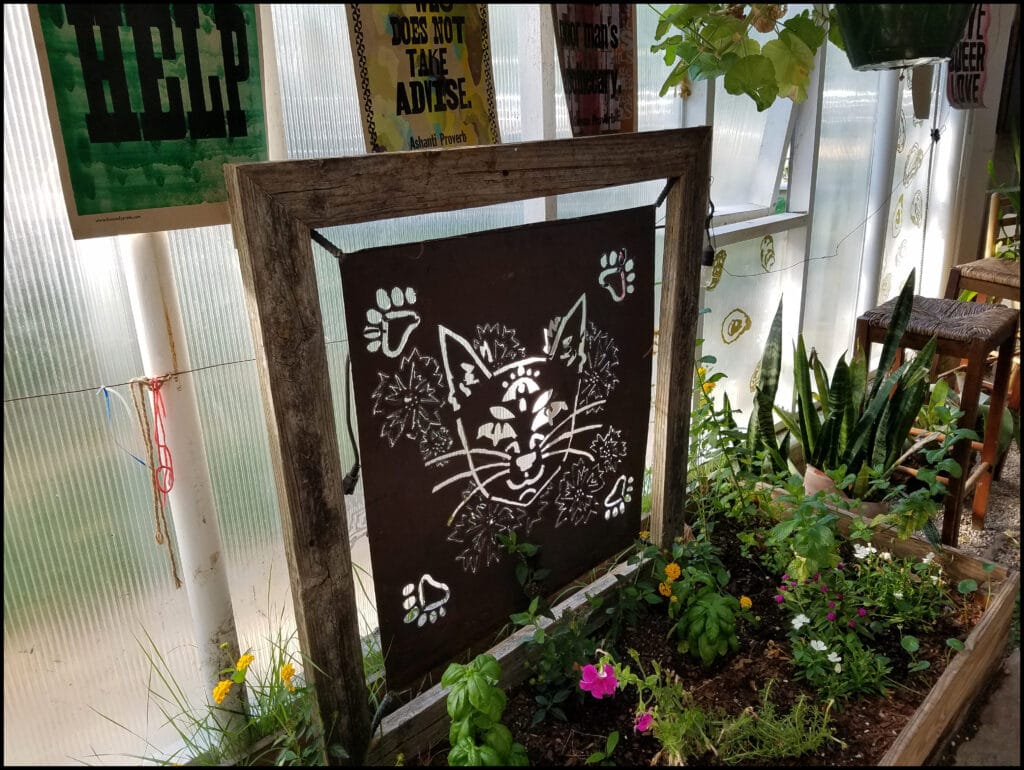 After all, when is the last time you ate your breakfast in a greenhouse?
From luxurious accommodations at Roost to an incredible tour of the Walter Anderson Museum of Art, Ocean Springs is an art enthusiast's paradise. Top your visit off with breakfast at Greenhouse on Porter (404 Porter Avenue) a hop, skip and a jump from Roost in Ocean Springs.
The art in Ocean Springs will pull you in, as you plan a return visit.