Acquiring the funds for a 1-week trip can be difficult, but covering the expenses of an extended trip usually requires more than savings (unless you're very rich). Long term travel can be life changing. For most people who want to travel for a lengthy period of time, their best option is to work abroad. There are plenty of great careers that provide this opportunity, such as working on a cruise ship or teaching a subject in another country.  In fact, I met someone at auction school this past week that does live on a cruise ship. Of course, there's also the option of freelancing. Let's talk about a couple of smart ways to afford your travels on a long-term basis. Traveling for myself on a long term basis is something that I don't strive for, but it is for many.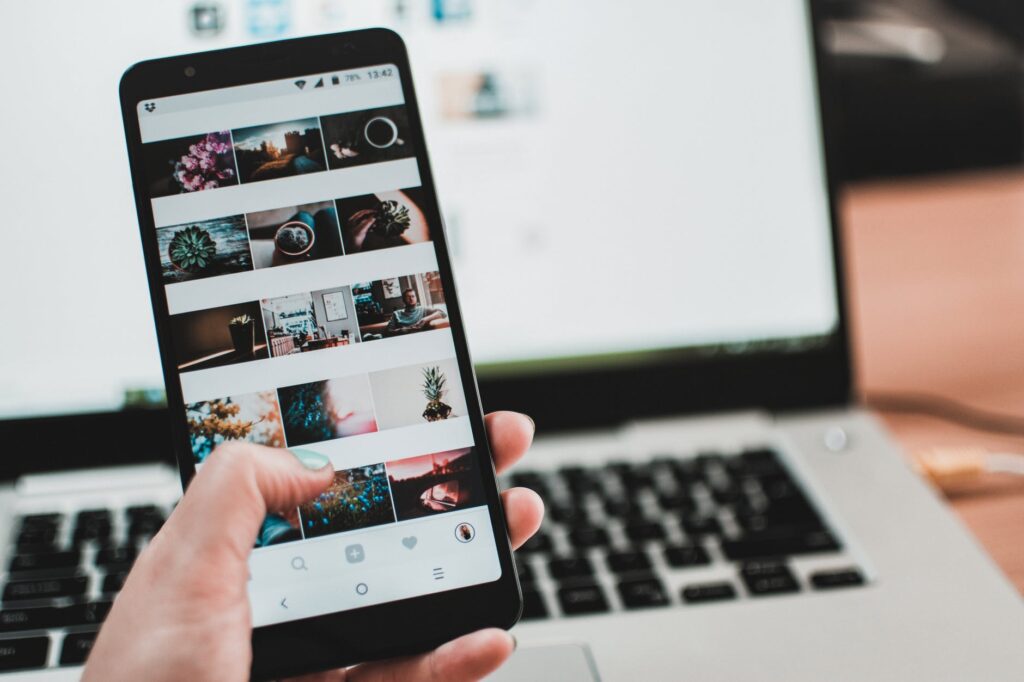 Post about your travels online.
Your trip could pay for itself if you know how to build up a following online. You should post about your travels on a blog and social media pages. If you can attract a dedicated following, then you'll be able to make money in two very important ways. Firstly, adverts on your blog or your YouTube channel (if you want to make travel videos, too) could help you to generate an income. But you might not see serious profits from this avenue unless you gain a gargantuan following. The second option might be more viable for you: sponsored deals. Companies will pay travel influencers with big followings to promote their goods or services. They might even pay for your flights or accommodation, so this is a great way to fund your travels.
And make sure you use Instagram if you really want to build your following because that social network is quickly becoming the most important website for travel influencers. People love pictures of stunning destinations. Of course, if you're going to make money online, then you need to make sure you always have reliable technology and a reliable network connection. You need to have a solution for any network problems that might crop up, too – after all, this is your source of income. It's important to know your Mac IP address. This will help you if you need to fix network issues whilst you're on the move. The internet is the most valuable tool at your disposal if you want to make money on your travels.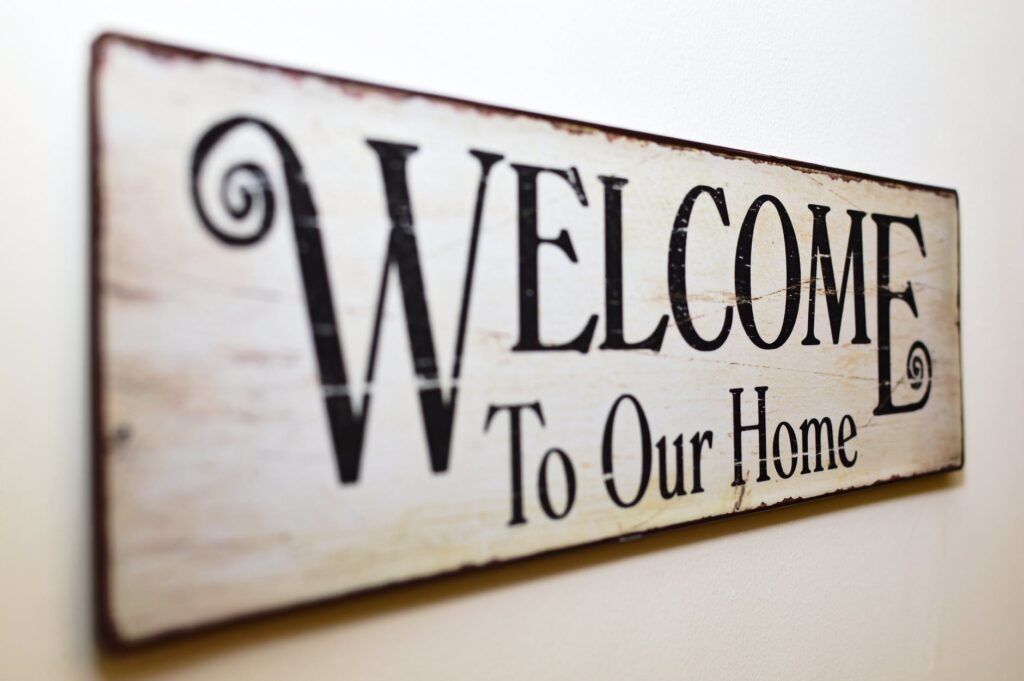 Rent out your home.
When exploring the world, the best way to afford your travels on a long-term basis is to make money from things you're not using. In particular, we're talking about your house or flat back home. That's an incredibly valuable asset which will just be gathering dust whilst you're gone. Why not become an Airbnb host and rent out your apartment or house? My friends Steve and Ann of the Postcard Jar are doing just that, with Postcard Place in Pawhuska, Oklahoma. This could easily fund your travels. You might even want to rent out your driveway if you live near the city because you'll probably find that plenty of commuters are desperate for a parking space and an opportunity to avoid the road congestion at rush hour. By charging money for something you own but aren't using because you're out of the country, you could easily afford your travels on a long-term basis. It makes sense to do this.  Long term travel can be life changing when you put in the effort and make it happen.
Properties that will rock your world:

Starr Loft  offers a slice of heaven in the heart of America by offering luxury lodging in Richmond, Indiana. On a recent visit, I had the pleasure of staying here with Cindy of Traveling Adventures of a Farm Girl. This Airbnb property was an 11 on a scale of 1-10.  The details that have gone into this property, take it to the next level.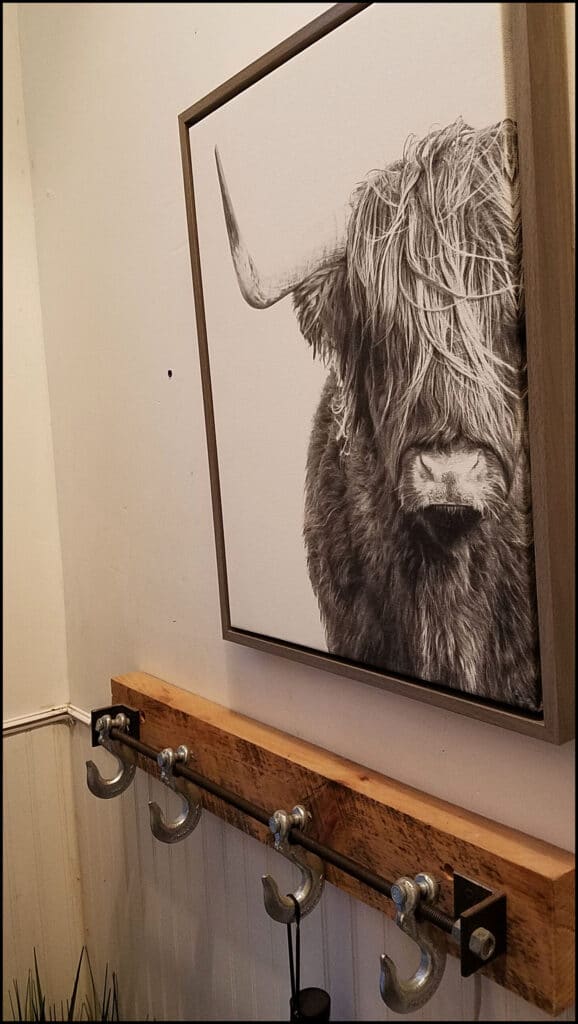 Thank you to Visit Richmond, Indiana and its tourism partners for hosting me. As always, the opinions here are mine and belong to no one else.
LOCATED IN THE HEART OF DOWNTOWN
Fun coffee shops, book stores, craft shops and all sorts of restaurants surrounded this property in Richmond. The world-famous Historic Depot District offers something for everyone. The popular coffee shop Roscoe's is below this loft. It had been a few months since I had visited and it's fair to say that I had forgotten about the awesome art scene that they had in town. This loft had character, unlike any other property that I have stayed at. The owners had put a lot of thought into the decor of Starr Loft.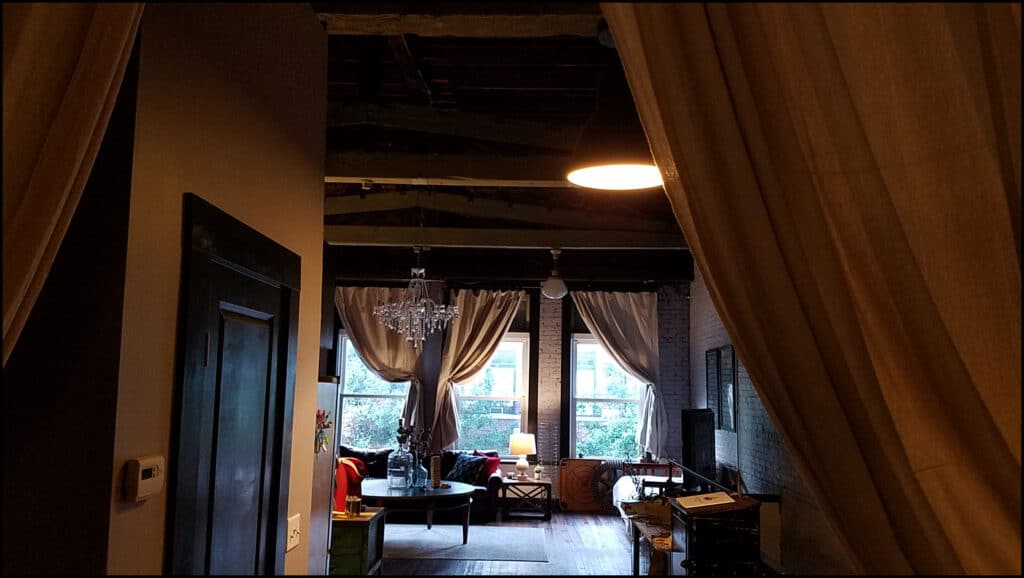 In fact, in 1865, this building was the home of Nye and Starr, a manufacturer of tinware and stoves. The Starr in the name of this business comes from Benjamin Starr, of the famous Starr Piano Company and Gennett Records. The tin shop was his first business after he returned from the Civil War and it would be the first step in Richmond's Jazz and recording history. As a matter of fact, it's fair to say that when you stay in this loft you will be pulled into the history of Richmond.
AMENITIES AT STARR LOFT
This loft sleeps six guests and it has 1 bedroom. There are three beds and one bathroom on site, with a luxury walk-in shower, accompanied by a claw foot tub. The kitchen appliances are top of the line, which makes cooking a breeze. And if you are like me, wifi is important. Reliable connectivity to the world wide web is a necessity in our world today. How's this for a bathroom sink?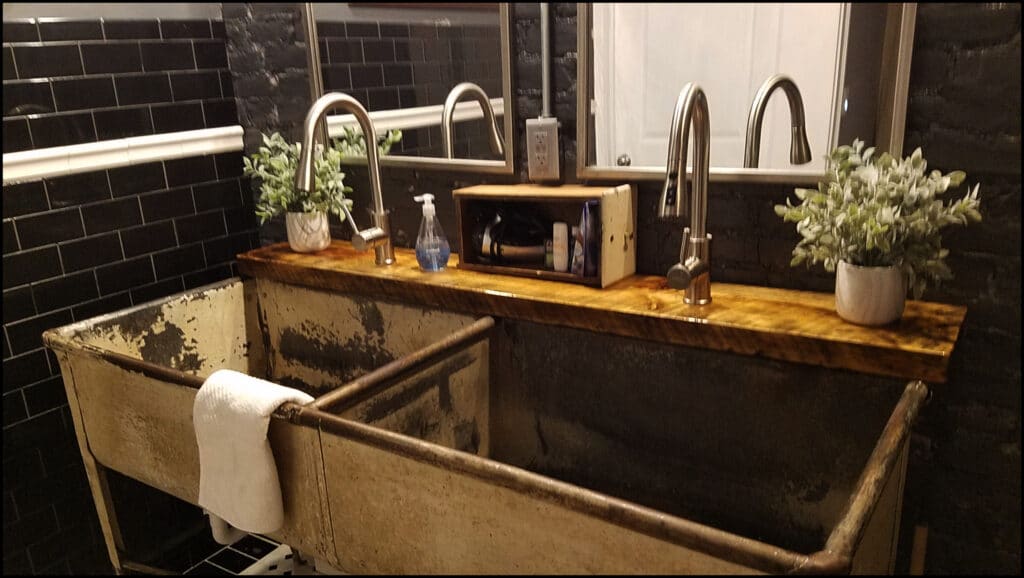 I loved the history and art that Richmond, Indiana prides itself on. This particular visit was extremely sweet, as this loft really blew Cindy and I over the top. The owners have thought of everything when it comes to the comfort of travelers. If Luxury lodging in Richmond, Indiana is not on your radar, it should be.
Luxury Lodging In The US:
A Romantic Getaway At Red Cedar Lodge In Charles City, Iowa

If you're going to New York City soon, there are probably 100 things you're thinking of doing once you get there. However, unless you're going for an extended trip, you're not going to be able to fit in absolutely everything. Below you'll find 4 things you should definitely keep on your 'to do' list if you want to have the best time.
With a trip to New York City on my horizon, I thought this article was fitting.
Head To The Met
The Met, or the metropolitan museum of art, is one of the most beautiful museums in New York city – some might say the world. The archaeological sites are wonderful and the artwork is breathtaking. This is a museum that you shouldn't miss. 
Guided Bike Tour of Central Park
A guided bike tour of central park will get you out into the open exploring, and you might even meet some like-minded travelers on your trip. You could explore on foot, but where's the fun in that?
The 9/11 Museum
The 9/11 museum might seem sad, and while the story behind it is, it's so full of history and amazing pieces that will enlighten you to the goings-on that day. You'll learn about what happened, who was involved, and it'll no doubt be one of the best memorial museums you ever visit. Several memorial museums are across our country, and worth a visit.
See A Broadway Show
A broadway show should top off your New York trip nicely – as long as you select the right one. With so many choices, Broadway Shows are sure to be a hit for anyone visiting New York City. The infographic below can help you figure out what to see! 

buy your tickets for broadway
I am looking forward to a visit to New York City, as it has been more than 40 years since I have visited. With several things to see and do, I can guarantee that there will be no time for boredom.