Now is the time to book your self catering Florida accommodation. There are some fantastic locations in the US that provide both an entertaining and a relaxing holiday stay. It is no secret that I love Florida, and it has always been very popular.
Places To Stay In Florida
There are some great places to stay in the area; including Hollywood, Miami, and Orlando. Moreover, there is a diverse range of different tourist attractions, including theme parks, scenic areas, former homes of world-famous people, exquisite restaurants, galleries, wildlife attractions, beach resorts, bars, and nightclubs. As always, the list of Florida attractions goes on and on. You can even use the services of a rental boat Miami business to have a luxurious day out on the waters. As you can see; there is something for everybody. And, this is why Florida is such a great location for families, because it caters to all ages and all tastes.  Sunrise on Florida's East Coast is a must experience, so plan to arise early.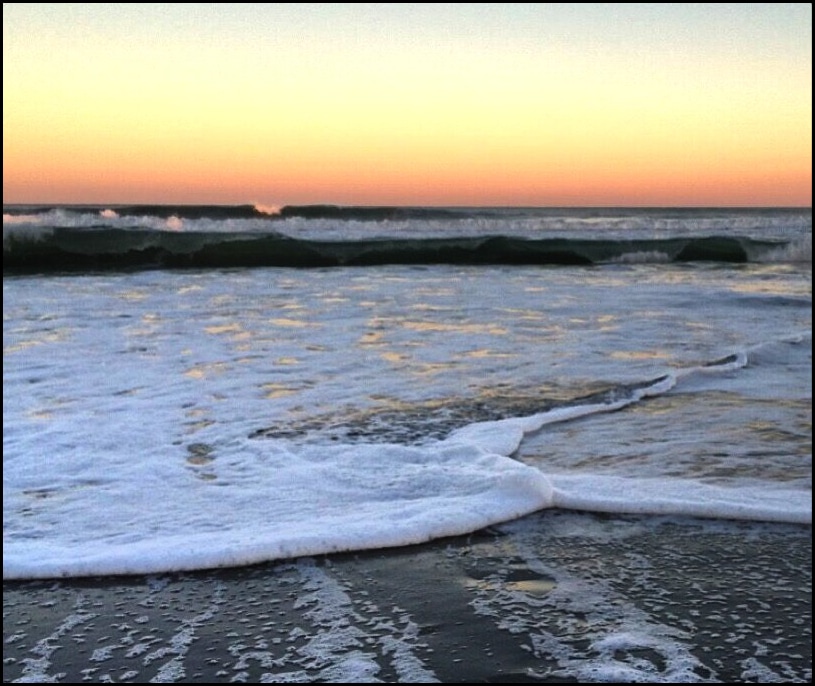 Have a Budget In Place
If you are considering a vacation to an area in Florida then one of the most important things that you need to consider is where you are going to reside for your stay. There are lots of great accommodation choices available at your disposal. Florida self-catering accommodation tends to be the best selection because of the great benefits that self-catering presents. First and foremost, it is the cheapest option available. This is something that is obviously highly beneficial. Through self-catering, you can be in control of your spending. This will help you make sure that you stay within your financial capabilities throughout your entire vacation.
Let Others Do The Work
Nevertheless, this is not the only benefit that is associated with Florida self-catering accommodation. It also allows you to enjoy and embrace your holiday experience more. After all, if you were to go for a different type of board option then you would be restricted to eating in the accommodation provided all of the time. Moreover, you will be restricted to the time limits of breakfast, lunch, and dinner, set by those in charge. This really limits your holiday. Going through self-catering, allows you to eat when you choose. This allows you to try different restaurants, pubs, and cafes. Therefore, you get to explore more of the location than you otherwise would have. Why not kick back and enjoy the Florida palm trees and sand?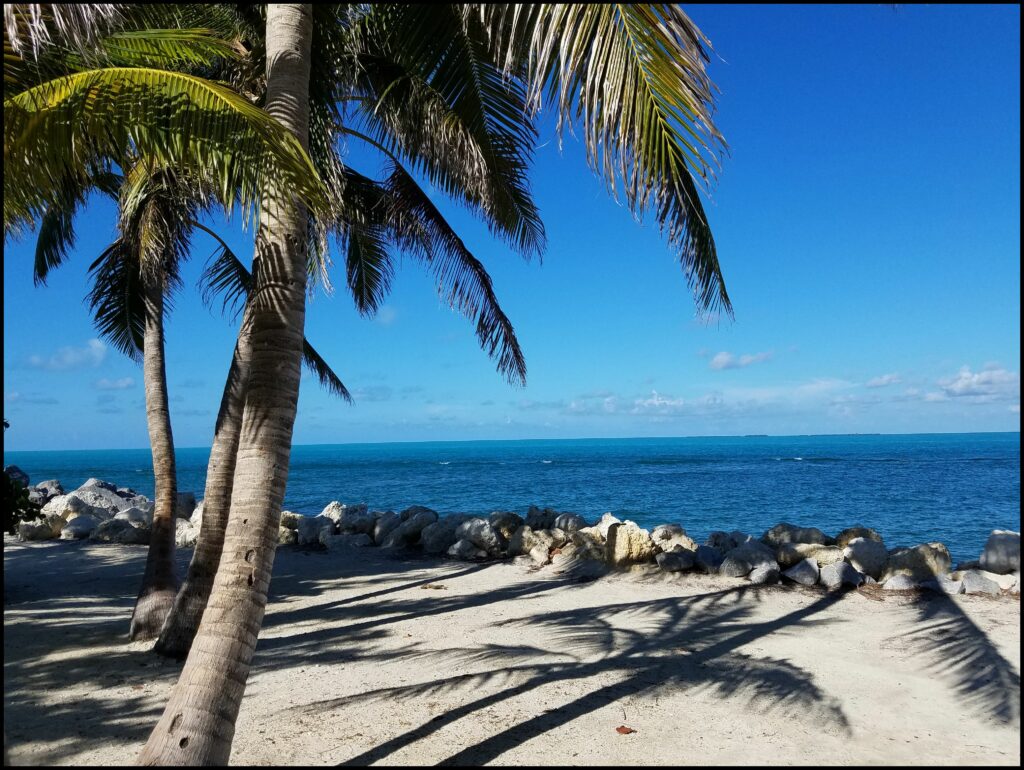 If you are seeking self-catering accommodation then make sure you consider the area you want to be based in. This depends on personal preference; whether you want to be involved in all of the hustle and bustle or you would prefer to be a bit further out and thus in a more relaxing and rural setting. In addition to this, make sure you compare different quotes in order to find the best deals on offer.
To conclude, it goes without saying that there are some fantastic places in Florida when it comes to finding a place to spend your vacation. Self-catering accommodation in the area is certainly a choice that is worth considering, so make sure you include this in your search. 

Three Things You Need To Do When Visiting Oklahoma City
Oklahoma City, Oklahoma truly has something for everyone. It's fair to say that I have fallen in love with this Oklahoma City. Disclaimer: This is a sponsored post and Hotels.com has asked me to share my favorite things to do in Oklahoma City. If you have not been to this town with a love of the west, you are missing out. Here are my favorite things to do in the city and I hope you will check them out on your next visit.
Where To Stay In Oklahoma City
Oklahoma City is home to several districts that offer lodging. A favorite of mine is in the Downtown District. The  21 C Museum & Hotel is located at 900 West Main, and is sure to offer a fun night of lodging. When is the last night you walked out of your hotel room and stood next to a purple penguin and amazing art?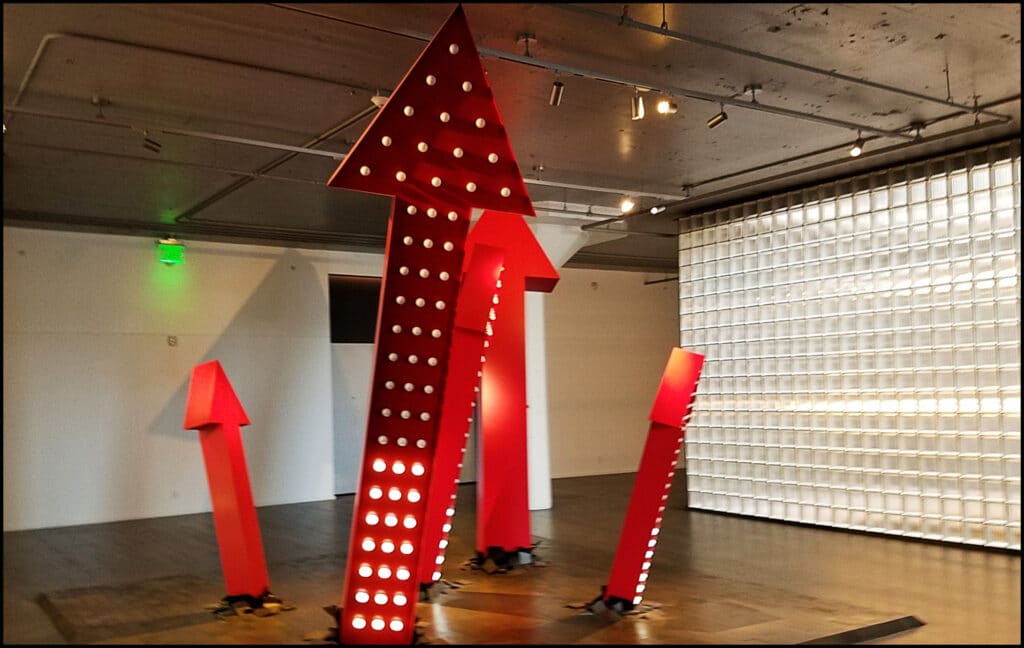 This property is also within walking distance of several restaurants and unique shopping experiences.
Oklahoma City Zoo Offers Up-Close Experiences
The Oklahoma City Zoo is one of the best zoos in the country. I would highly recommend the unique experiences that they offer. These experiences are an additional cost to your admission but offer an up-close experience with no more than 10 other people. When is the last time you were near an elephant getting their nails trimmed?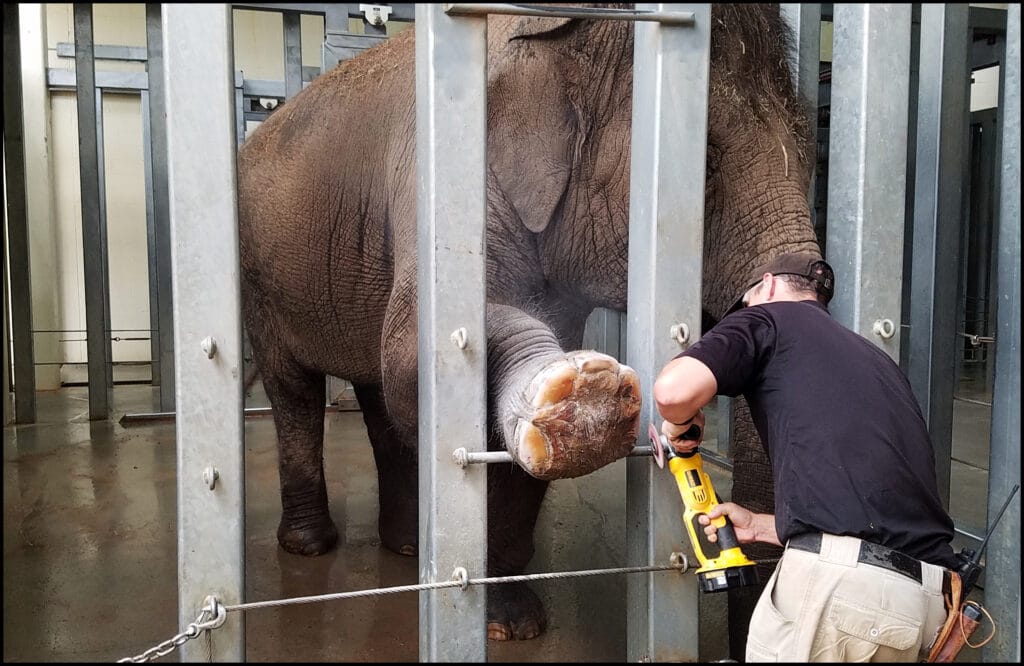 I had the opportunity to witness an elephant raising its leg for this procedure.  And I might add – that foot was huge! Wear your walking shoes and be ready for a memorable day of fun. The giraffes, sea lions and stingrays are some of the animals you will see throughout your day.
Oklahoma City National Memorial & Museum Reflects On April 19, 1995
On April 19, 1995 168 innocent people lost their lives in Oklahoma City. The city came together in ways they never knew were possible. Families were torn apart, as a domestic terrorist bombed a federal building in the heart of America. The legacy of these families lives on in the Oklahoma City National Memorial & Museum. I would highly recommend visiting the outdoor grounds after sunset.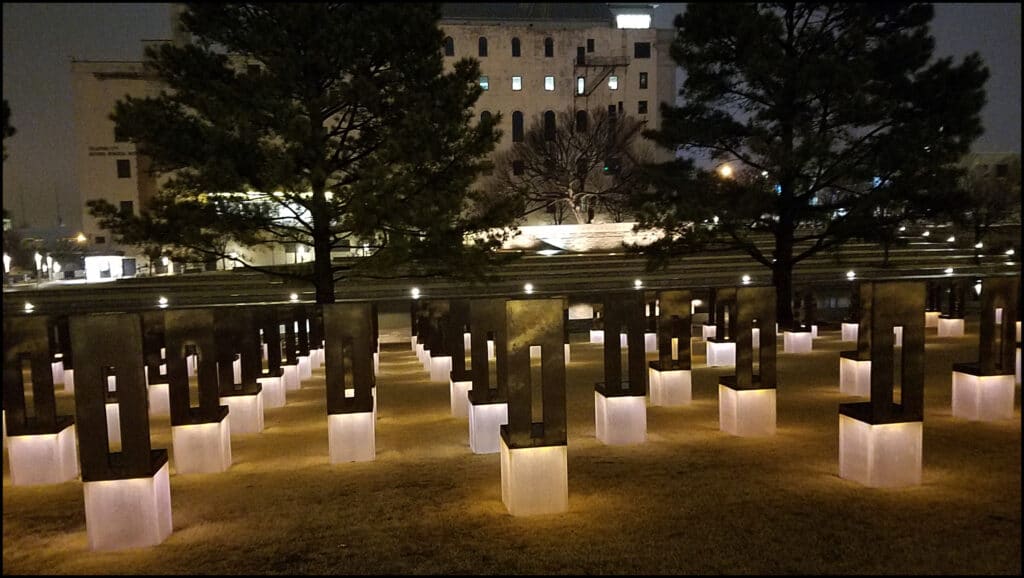 A stroll through the grounds is a time of reflection. Tragedy struck this community, and they came back stronger than ever.
National Cowboy & Western Heritage Museum
The National Cowboy & Western Heritage Museum is one of the best museums that I have visited. The art in this museum is outstanding. If you don't know much about the history of the cowboy, this is where you will learn it all. The American Rodeo and Sculptures are two exhibits that drew me in.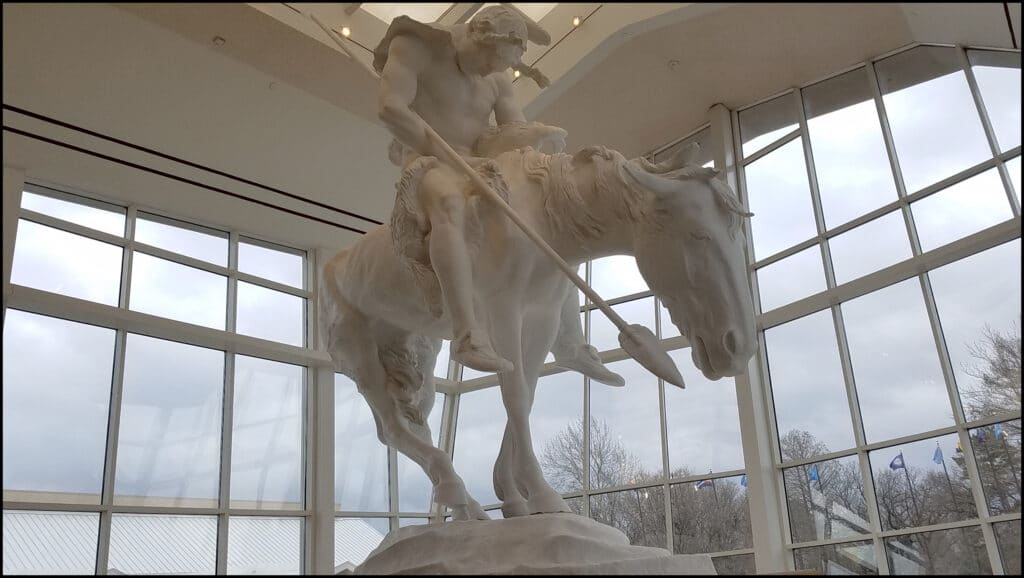 The sculptures are placed throughout the property and will leave you with your jaw dropped. I have also visited a lot of major art galleries across the country. I have yet to find one that stands out as this one did. The art gallery at the National Cowboy & Western Heritage Museum is fascinating. The paintings on display were masterpieces that told a story and brought the West to life.
If you have not spent any time in Oklahoma's capital city, place it on your radar. Bricktown Landing is where you can board a riverboat for a cruise. Float along the water and view the city from a new angle.  With so much to see and do, you will find yourself planning a return visit.

Take Flight In Ottumwa At The Airpower Museum
Take flight at the Airpower Museum on Antique Airfield, a hidden gem in Iowa. The folks of the Ottumwa Convention & Visitors Bureau recently introduced me to the Airpower Museum. This fun museum is located outside of Ottumwa in SouthEast Iowa. I do not consider myself to be an aviation enthusiast, but for some reason, I fell in love with this museum. This year has been a year of aviation for me. In July, I also had the opportunity to meet aerobatic superstar Julie Clark in Atchison, Kansas.
*Thank you to the Ottumwa, Iowa Convention & Visitors Bureau for hosting me for a few days in October. As always, the opinions here are mine and nobody else's.
When To Visit The Airpower Museum
Visitors can enjoy the exhibits on the following days:
Monday-Friday 9 am- 5 pm
Saturday 10 am- 5 pm
Sunday 1 pm- 5 pm
Admission is free, but visitors are encouraged to make a donation.
Directions To The Museum
The address of the Airpower Museum is 22001 Bluegrass Raod Ottumwa, Iowa 52501. From Highway 34 either west from Ottumwa or east from Albia, turn south onto Monroe Wapello Road towards Blakesburg, Iowa. Upon entering Blakesburg, turn left (east) onto Bluegrass Road. The Airpower Museum is about 4 miles from the town of Blakesburg. Telephone number: (641) 938-2773 
Visitors will have the opportunity to be up close with several airplanes. Anyone with an interest in technical drawings in the aviation industry will be intrigued by their visit. There are also aircraft on display that champion pilots have flown, as well as planes that will bring a smile to your face.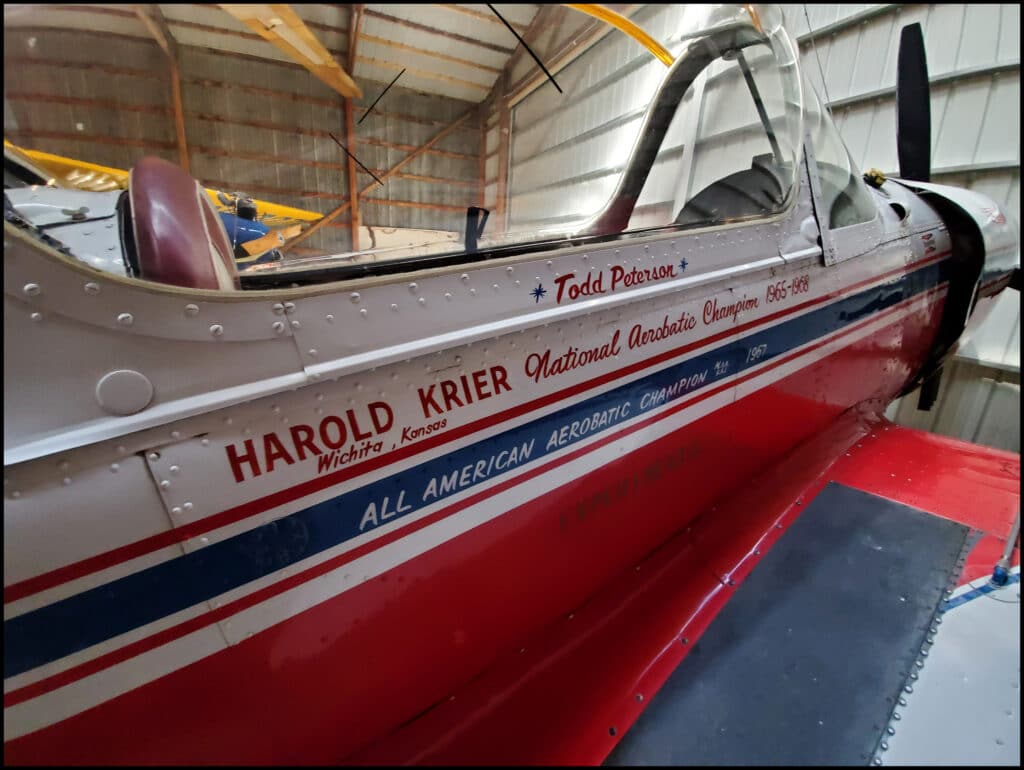 Stroll through the room that showcases the champions and their winnings. There are many pilots that have flown into Antique Airfield, in the heart of America.
Historic Airfield Rally to the Antique Airfield Homecoming
Each Labor Day weekend, a special fly-in is held. All participants need to register ahead of time, but hundreds of airplanes gather on the airfield, near the Airpower Museum. In fact, if you plan on flying in for the event, here are the details of the event. If you need accommodations while in the area, I'd highly recommend Hotel Ottumwa.  A stay here places you in the heart of a thriving downtown. In fact, there's a major renaissance happening in the downtown area, which will surprise everyone who visits.
Take flight with a pilot on the field and enjoy what Iowa has to offer.
I also had the opportunity to meet Ben, who you will most likely meet on your visit.
Plan a visit to Ottumwa, Iowa and visit the Airpower Museum. Don't forget to visit Canteen Alley. This is where you can enjoy one of the world-famous Canteen sandwiches. You will be grateful that you took the time to check out this hidden Iowa gem.
More tips to help you with your visit to Ottumwa, Iowa: