Chocolate, Chocolate, Chocolate: Made In McHenry County, Illinois
There's a whole lot of chocolate in McHenry County, Illinois. I recently spent a few days in this area right outside of Chicago and quickly learned that this is a chocolate lover's dream come true. I'm not talking about a good old-fashioned, everyday run of the mill chocolate bar that you purchase at the local convenience store, I'm talking about "real" chocolate that is made in McHenry County.
RIVERSIDE CHOCOLATE FACTORY
My favorite stop along our tour in McHenry County that featured chocolate would have to be the Riverside Chocolate Factory. The building itself screamed, "Swing in to see what we have!"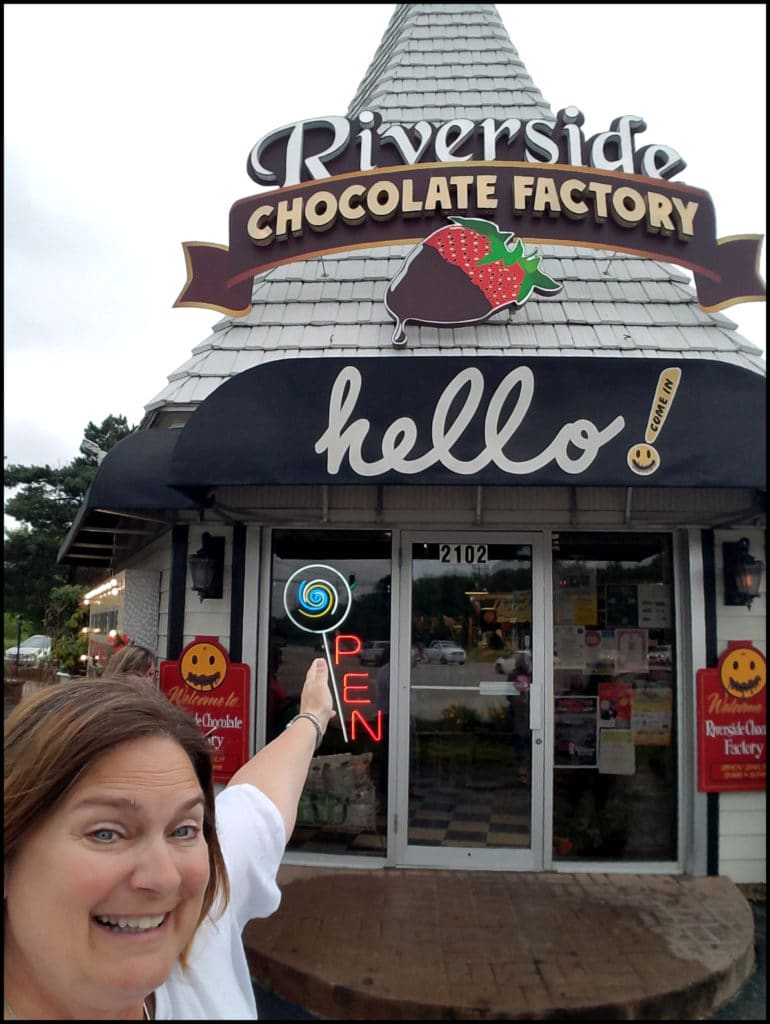 The chocolate dipped strawberries are a crowd pleaser and of course, landed in a box on the bus with us for distribution later in the day. There is more than candy here, take a look at these!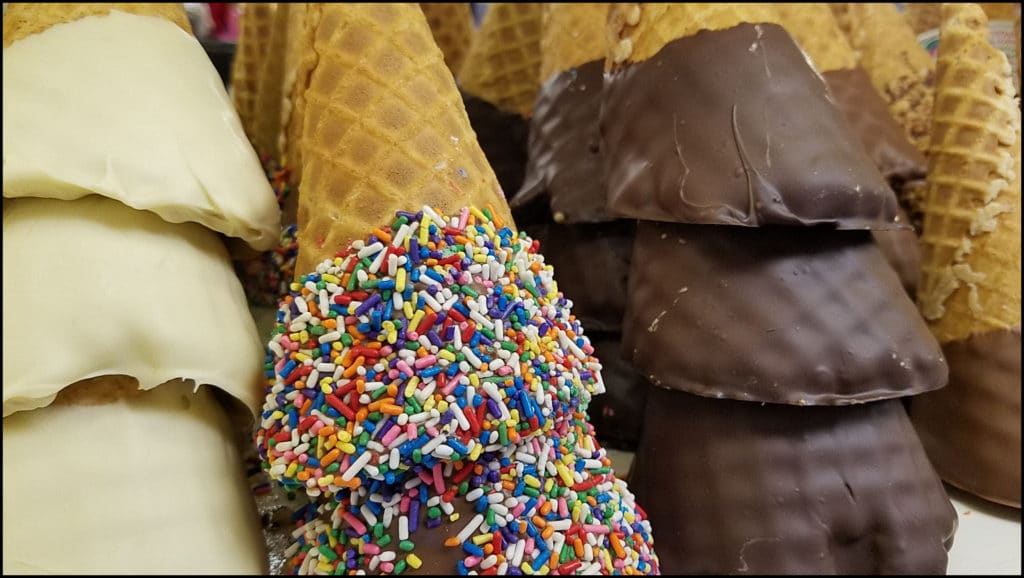 The chocolate shop itself is not large, but stepping inside this cute little building was seriously a highlight of my day. McHenry, Illinois is fortunate to have this fun chocolate stop along busy Route 120.
ETHEREAL CONFECTIONS
Woodstock, Illinois is home to the ultimate chocolate experience, where your chocolate addiction will be taken to a new level of indulgence. When is the last time you experienced a "chocolate" tasting? Ethereal Confections takes pride in the fact that they partner with producers that offer 100% organic ingredients and fair treatment and pay for all of their employees and farmers.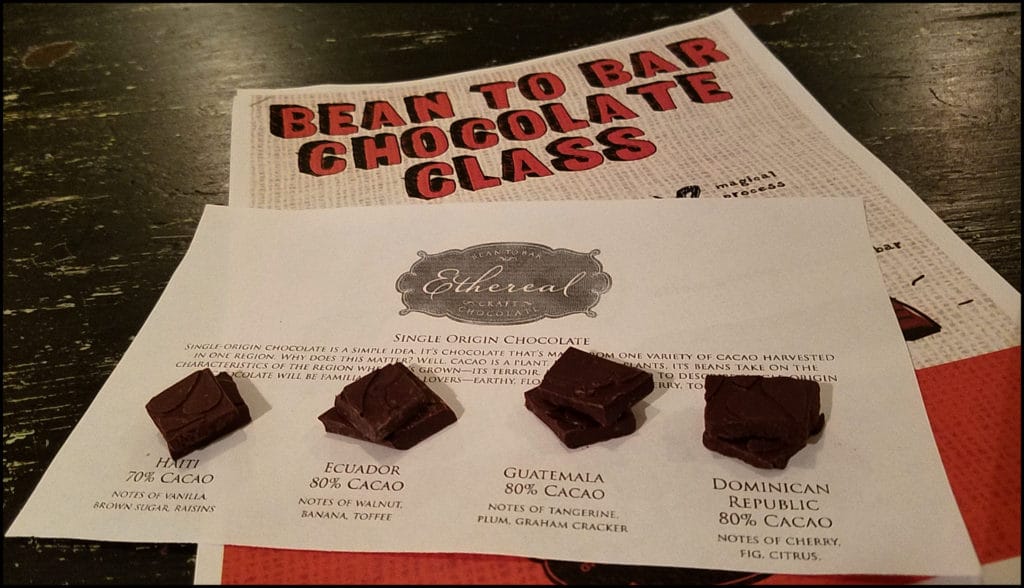 I learned a lot about where chocolate comes from and why it tastes like it does in the Bean to Bar Chocolate Class.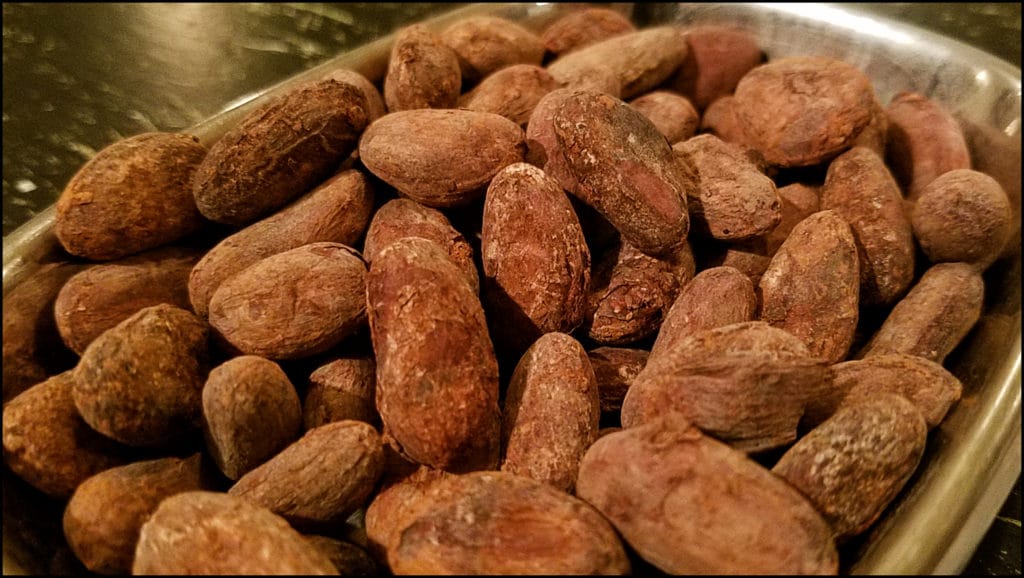 If bacon is your thing, there's even a class on Chocolate, Bacon & Beer pairing. If a classic truffle is your thing, they also have you covered. This chocolate shop is the real deal, as it offers cozy seating, friendly staff and this is an experience all wrapped up in a package.
ANDERSON'S CANDY SHOP & FINE GIFTS
The theme of our visit in McHenry County was all about locally made products and Anderson's Candy Shop was no exception. Located in the quaint community of Richmond, which I might add has several local shops worth strolling through.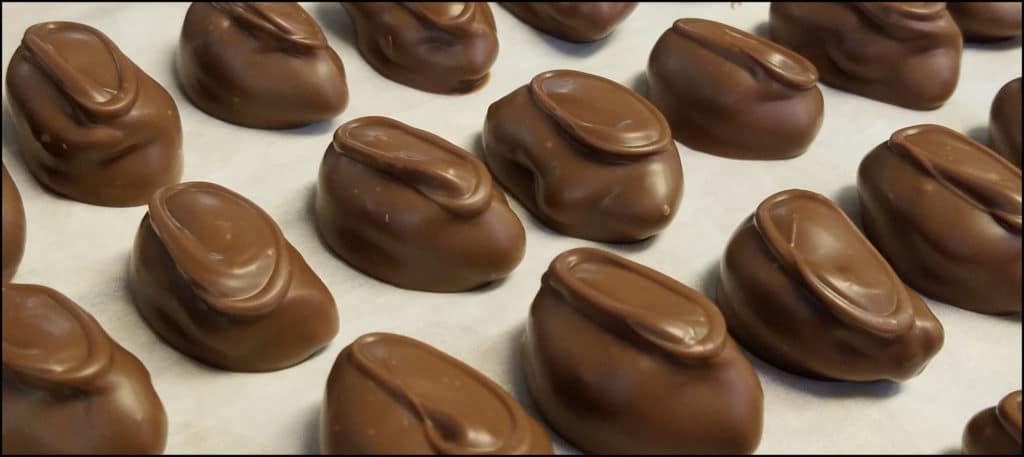 The passion that this family has for producing a quality product since 1919 shows in all that they do. An intriguing part of our visit to this shop was that this family-owned candy shop was home to the first air conditioner in McHenry County in 1933, which allowed them to sell chocolates all year long. It's hard to imagine a candy shop in today's world being closed 1/2 of the year. Chocolate lovers, myself included, would be disappointed.
The personalization that goes into each chocolate bar, including the names of the products, is taken seriously. In fact, chocolate bars that are still in production today, are due to customer's requests. While in this chocolate shop, it was fun to make note that other visitors commented, "We had to stop back today." Grab a chocolate bar or two for the road and be sure to pick up several fun gifts for others, as the gift shop has a lot of tasty samplings, as well as fun home decor.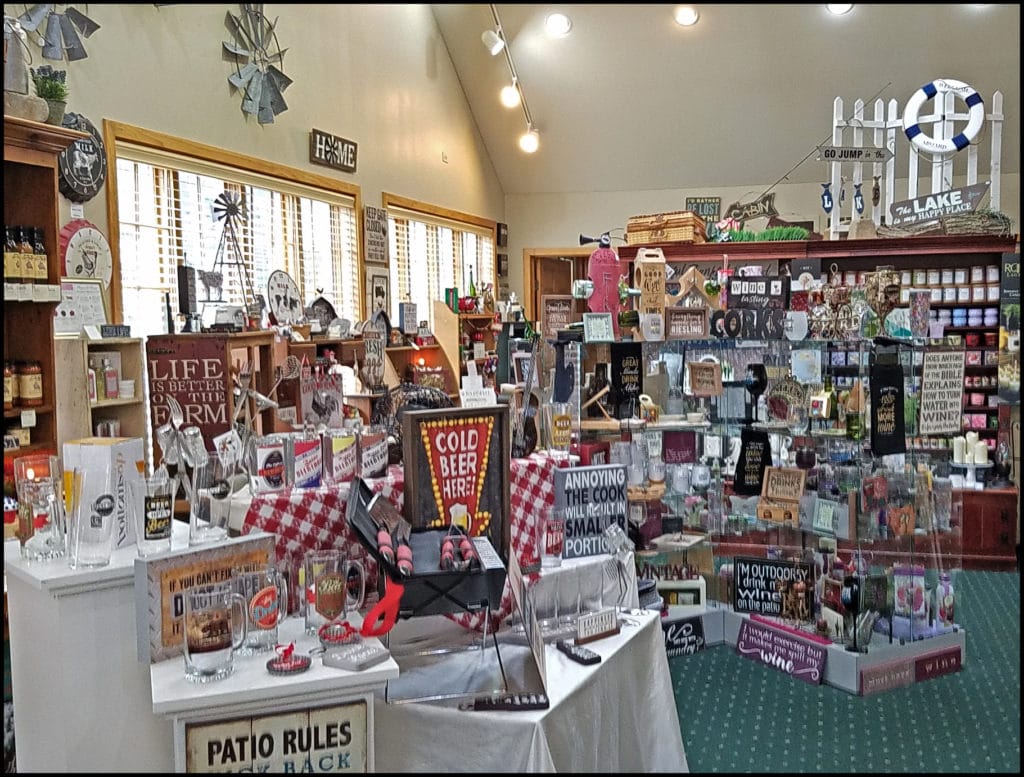 McHenry County, Illinois is home to many unique creations that you simply cannot find elsewhere. I loved that the entrepreneurial spirit was alive and well. Anytime I visit a midwest destination that shows passion for their community and welcomes visitors, I leave with a desire to return. Toss in a good chocolate shop or two and it's not hard to start planning a return visit.
This is just the beginning of several great things that I experienced while in this suburb of Chicago. It's a county that is off the beaten path and relatively easy to get to. So, stay tuned, as McHenry County is placed on the map in a whole new light.
For up to date happenings in McHenry County follow them on Facebook at Visit McHenry County.
*Thank you to McHenry County, Illinois for partnering with Travel With Sara by providing lodging, meals and other fun activities while in the area.
The following two tabs change content below.
SaraB
Sara is a travel enthusiast that resides in North Iowa. You can find her traveling where the plane, train, ship, or car will go. Are you looking to take a road trip? Sara has solutions for you!