The Wayne County Historical Museum in Richmond, Indiana offers an adventure in time. In fact, you can see a 3,000-year-old mummy that is permanently on display. There are not many places in the United States where you can see things like this. The history that visitors experience while in Richmond, is unlike any other town in the Midwest.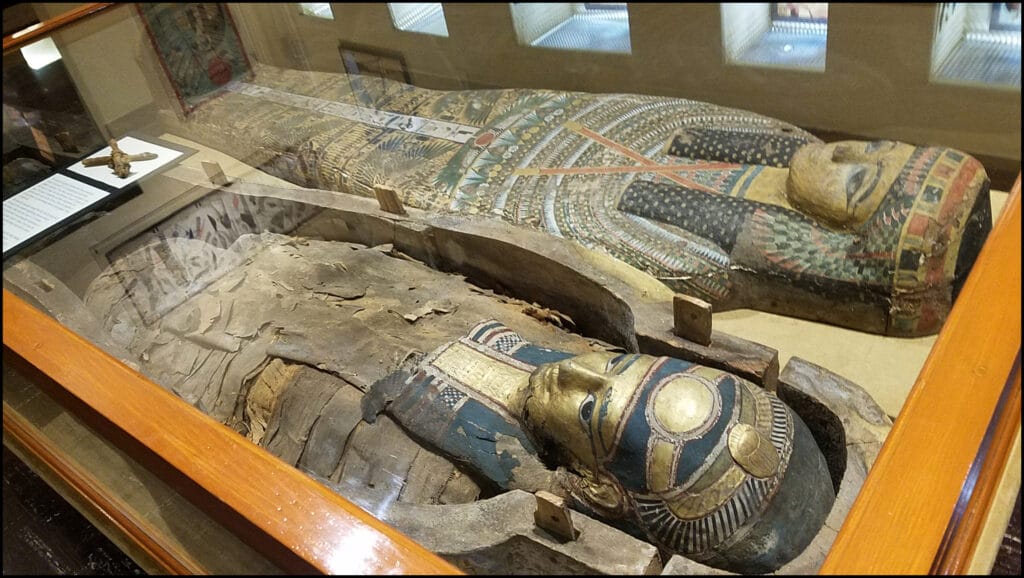 This Egyptian mummy is quite historic, as it is one of 2 mummies on display in the state of Indiana. The other one is also located in Wayne County at the Joseph Moore Museum of natural history.
Click here to learn about the National Cowboy & Western Heritage Museum in Oklahoma City.
History Comes To Life At The Wayne County Historical Museum
It's clear that the people of Wayne County appreciate where they came from. The General Store was a great example of how life on Main Street used to be.
It's no secret that things have changed when it comes to how we shop. When is the last time you rang an actual doorbell like the one featured here? When you visit this museum, you are literally taken back into time. It's a great experience and a fun way to slow down.
The History Of The Automobile
Who knew that there were cell phones before the "bag" phones that we had about twenty years ago? Well, they have the first car phone here in Richmond, Indiana.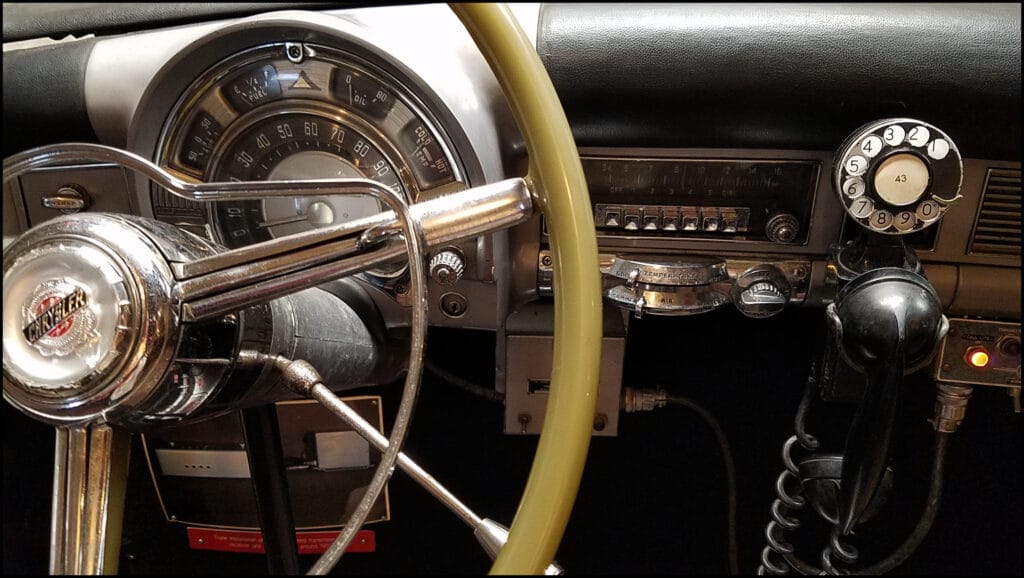 This display is surrounded by several stunning automobiles. Each car has a story that will keep you dreaming about riding in the car you are looking at. The most unique car on display was most likely this one.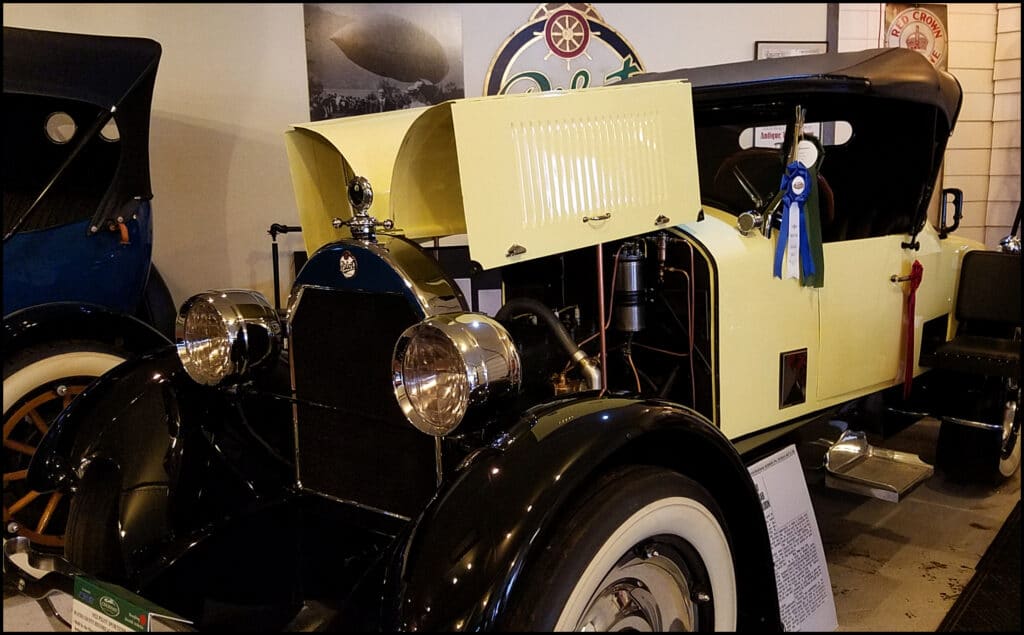 With so much history in one location, visitors need to allow a minimum of two hours on site here. If there's a special event going on, make that three hours. Inside was filled with so many fun exhibits that it was easy to forget that there was more outside. Once you step outdoors, you find yourself stepping back in time. With two log cabins in the yard and other outdoor attractions, the outhouse seems to get left behind.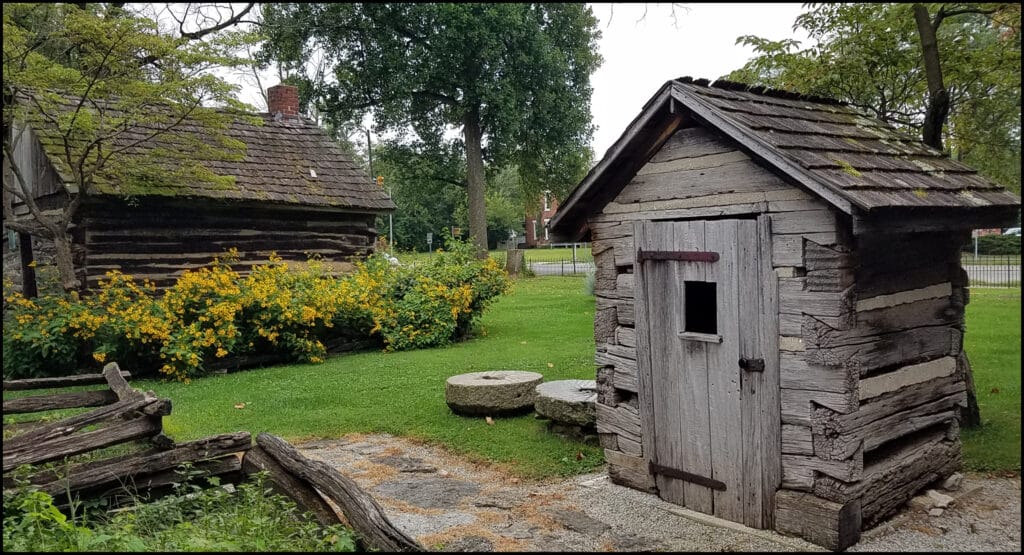 The staff at the Wayne County Historical Museum is ready to help guests out in any way that they can. With so much history in one space, there's a lot to sift through. I really loved the fact that there was truly something for everyone in this museum. Richmond, Indiana is one of those towns that I find myself thinking about quite often. If you have not visited, you are missing out. The best place to stay is in this cute loft, called Starr Loft. It's located in the heart of downtown and a place you will want to call your own.
Happy Traveling~ Sara
The Midwest has many wonderful historical museums and Richmond, Indiana ranks right up at the top. Cindy of Traveling Adventures of a Farm Girl also enjoyed this fun museum. You can find other museums of the Midwest here:
A Surprise Find In North Iowa: Floyd County Historical Museum
Emmet County Historical Museum Complex: Estherville, Iowa
Amelia Earhart Adventures In Atchison, Kansas
Celebrating American Agriculture at the National Agriculture Center and Hall of Fame: Kansas City, Kansas