I'm Gearing Up For #WITS17 ~ #MWTravel Chat features the Upcoming Women In Travel Summit
Anytime I have an opportunity to sharpen my entrepreneurial skills, I'm all over it. Did you know that the Women In Travel Summit is headed to Milwaukee April 21-23, 2017? Our February 15th #MWTravel Chat is featuring #WITS17. If you are wondering if this is a conference for you, hop in on the conversation. From sharpening your entrepreneurial skills to being a smarter traveler, there's a lot to be learned.
If you are skeptical about attending a conference, let me tell you this. I have met some of my best friends today while attending conferences In fact, I met Suzanne Stavert of Adventures of Empty Nesters a few years ago at a conference and she was kind enough to show me the sights around Orange County last year before the Women In Travel Summit officially kicked off. Fast forward to #WITS17. We are speaking on a panel together with Anne Parris of Midlife Boulevard, Mastering Travel Blogging In Midlife. How cool is that?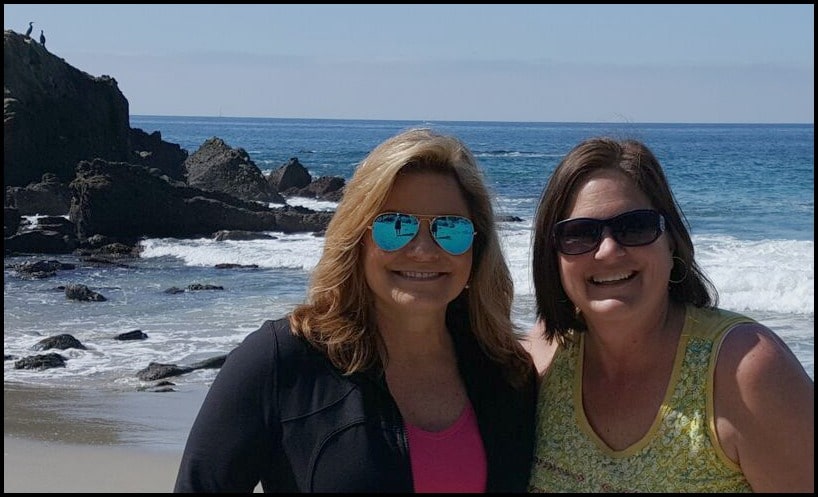 I'm also excited that Midwesttravelbloggers is a Media Sponsor at the conference. You will want to stay tuned, as we have a fun event planned while you are attending #WITS17. Join us on Wednesday, February 15th, at 11 a.m. (cst) for the #MWTravel Twitter Chat to learn more about why you need to attend the Women in Travel Summit. Join us for the conversation and you may have a chance to win one of two free tickets to attend the conference. If you are unable to attend the chat, you can still get a special discount until Feb. 15th using code MTB10
If you are a new Twitter Chat participant, here's a step-by-step guide to follow on how to participate.
WHEN: February 15, 2017 – 11 am – Noon (cst)/ Noon- 1 pm (est)
WHO: Hosts @walkingtourists @travelwithsara @WITSummit @mwtravelblogs
WHAT: February #MWTravel Chat in partnership with Women in Travel Summit
HOW TO JOIN: Follow the hashtag #MWTravel!
There will be prizes that you have the opportunity to win, just by hopping on Twitter and having a conversation with us!
To be eligible to win prizes, you must have at least one tweet in the Twitter Chat from 11 am – Noon (cst)/ Noon – 1 pm (est) on Wednesday, February 15, 2017.
See you on Wednesday, February 15th on Twitter!
Note: Be sure to use the hashtag #MWTravel
The following two tabs change content below.
SaraB
Sara is a travel enthusiast that resides in North Iowa. You can find her traveling where the plane, train, ship, or car will go. Are you looking to take a road trip? Sara has solutions for you!