5 Unusual Things To Do In Lindsborg, Kansas
The beautiful, small town of Lindsborg, Kansas, has been on my list of places to visit for quite some time. When I had the opportunity to visit, I jumped. I found some incredible places to dine and play while in Lindsborg. The people, businesses, and attractions in Kansas are second to none and I'm happy to explore this state anytime of the year.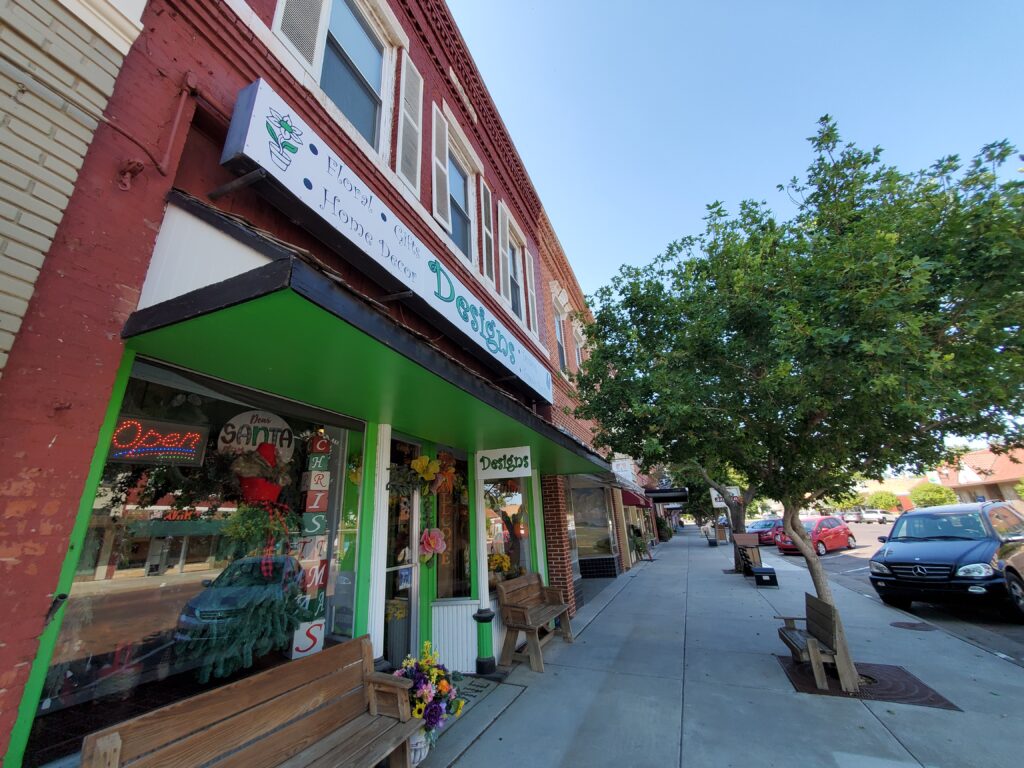 With so many exciting things to do in Lindsborg, Kansas, your visit will surely be memorable. Lindsborg is often referred to as "Little Sweden, USA." I'm sure you will have an experience you can call your own and talk about for years to come.
The Best Small Midwest Towns To Visit
*A special thank you to South Central Kansas Tourism for hosting me in Lindsborg and several other South Central Kansas towns.
As soon as you arrive on Main Street, you will see the colorful Wild Dala Horses.
The Dala Horses will spark your curiosity, and in no time at all, you will learn how the world-famous Dala Horses came to be.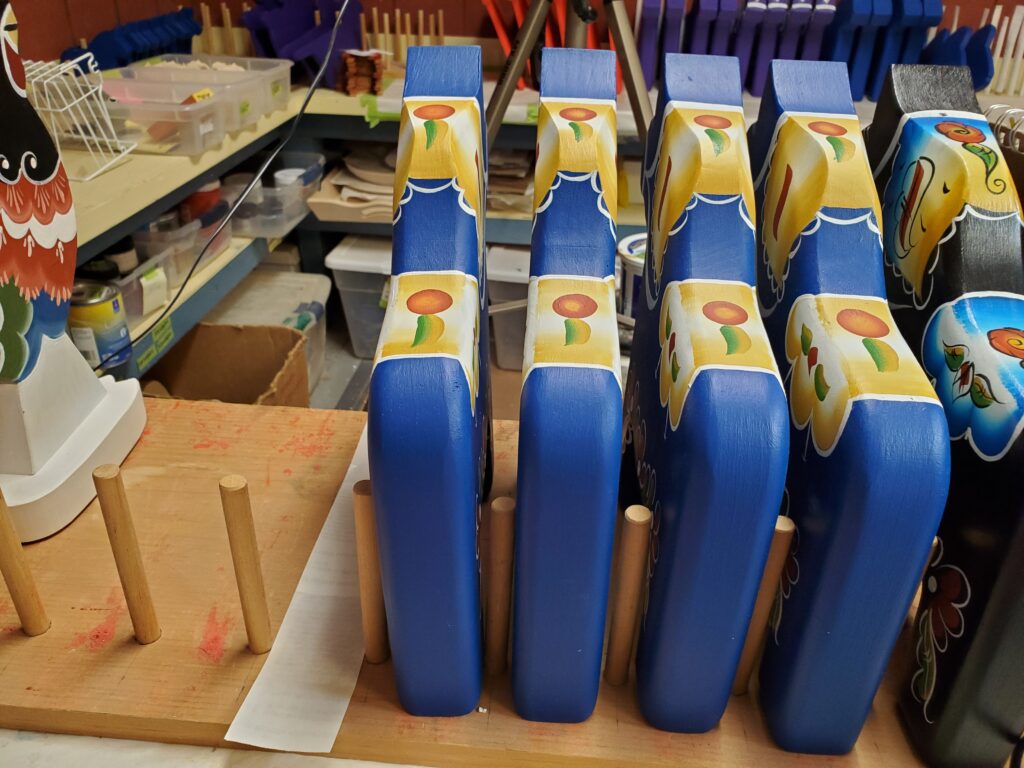 With so many exciting things to do in Lindsborg, your visit will seem short. Here are several incredible things to do in Lindsborg, Kansas.
How To Find Lindsborg, Kansas
Lindsborg is a 4-mile drive off of Kansas I-135 between Wichita and Salina. Lindsborg is located in the middle of everywhere. If you drive from Kansas City, Lindsborg is 3 hours. Bustling Oklahoma City is 3 1/2 hours from an out-of-the-country experience in the USA. I would highly suggest you pair a visit to Lindsborg with a visit to Abilene, Kansas. Both of these Kansas towns are rich in culture and history. If you are a frequent flyer, The Salina Municipal Airport (SLN) is approximately 20 miles away. The Eisenhower National Airport in Wichita (ICT) is approximately 80 miles away.
See Dala Horses
The Dala Horses are made in Lindsborg.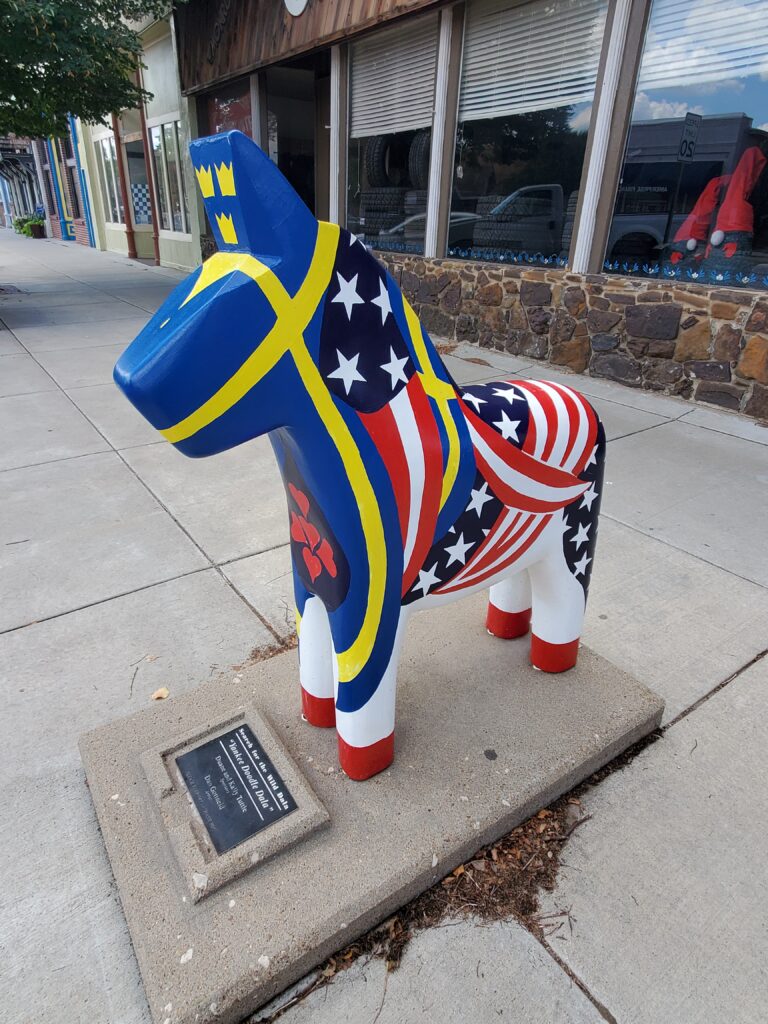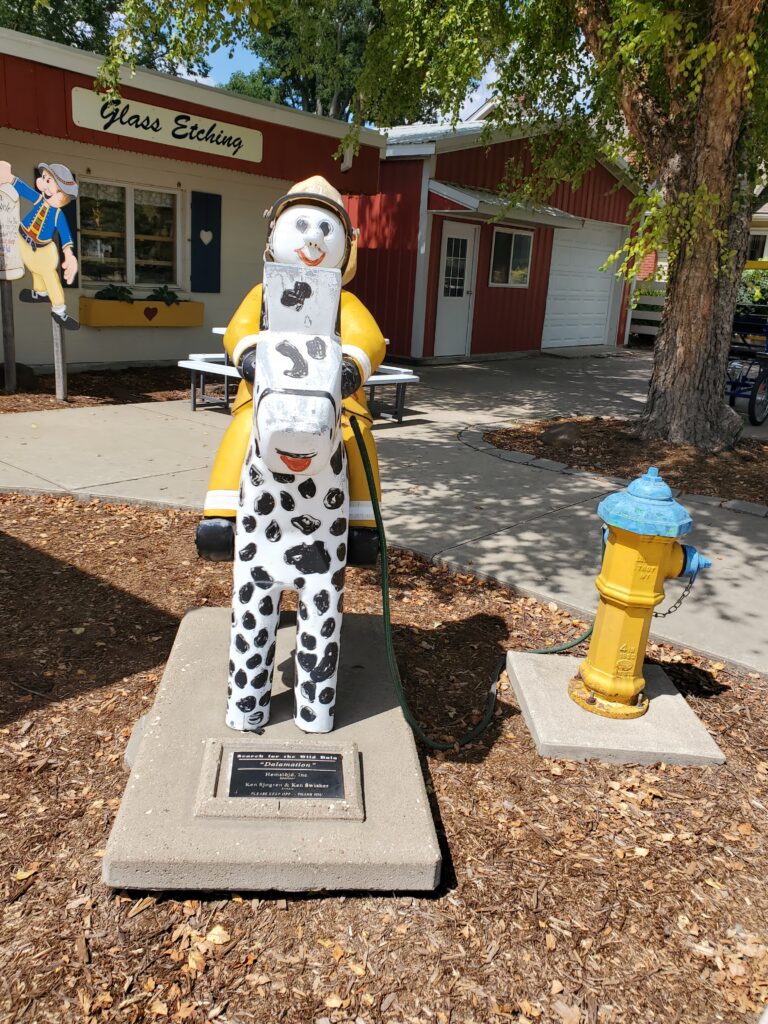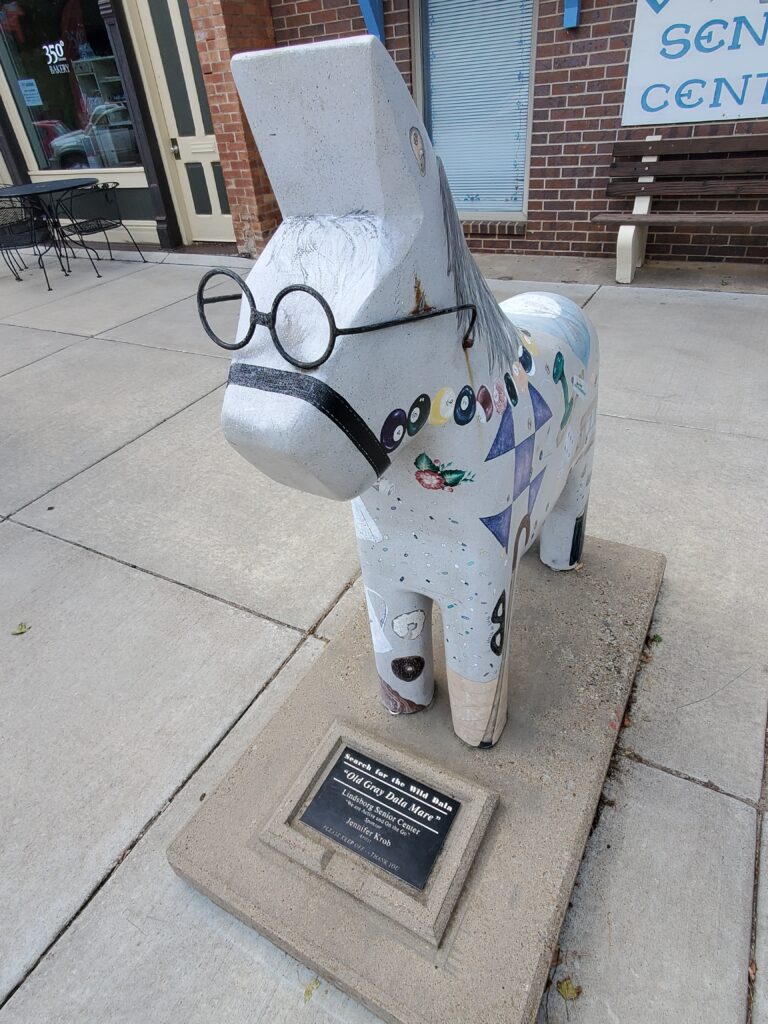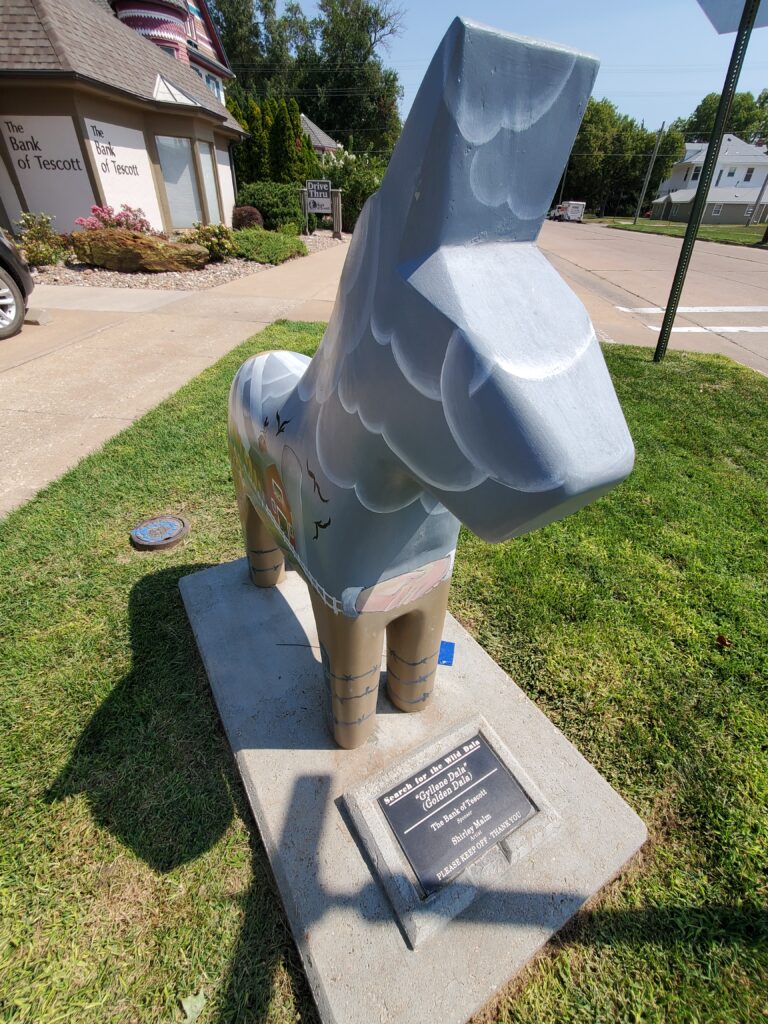 You can see the colorful horses hanging on front porches in Lindsborg. It's common to see the family's last name on the horse as it sways in the wind. A visit to hemslojd, on Main Street, is where you will see how the Dala Horses are made.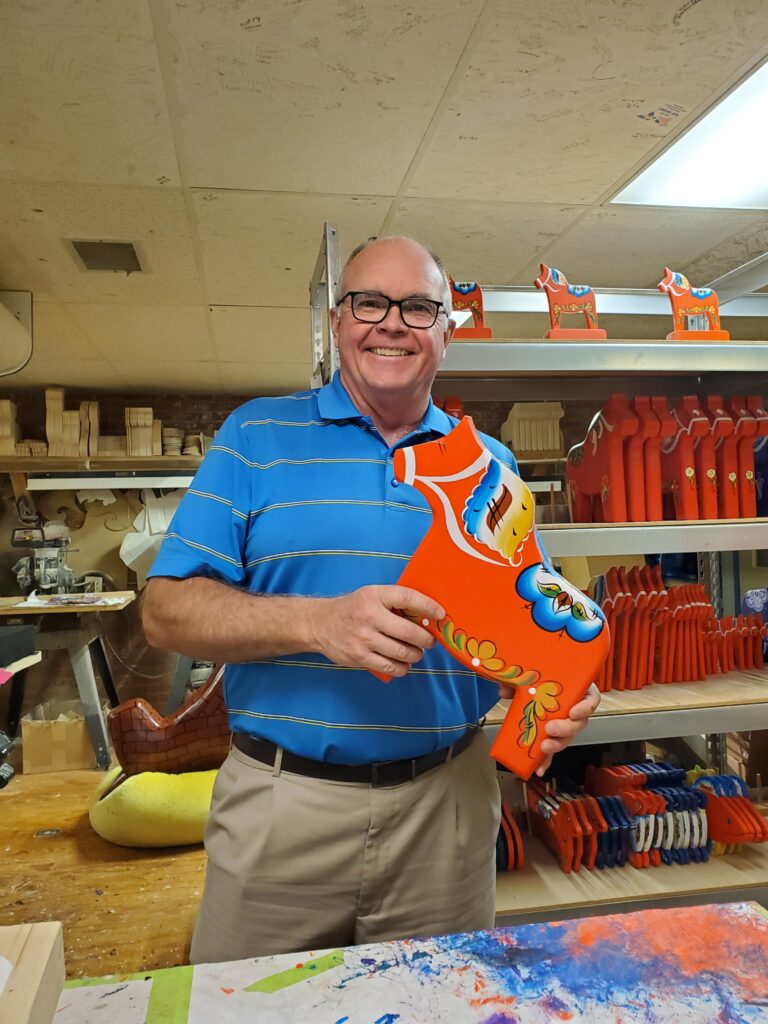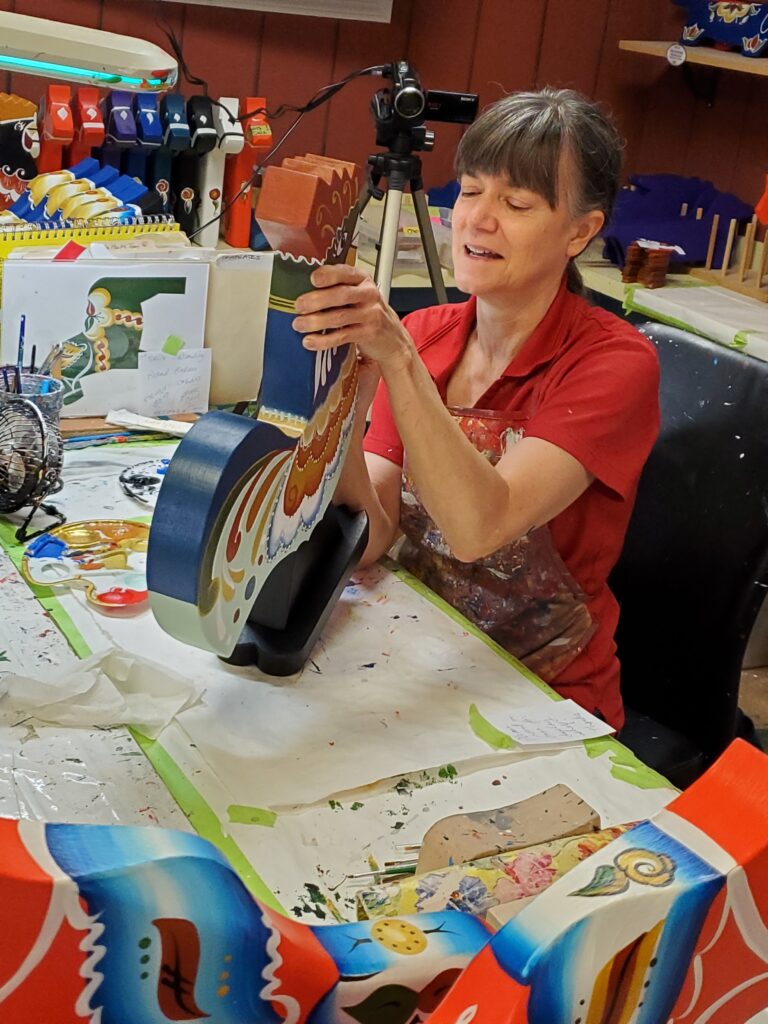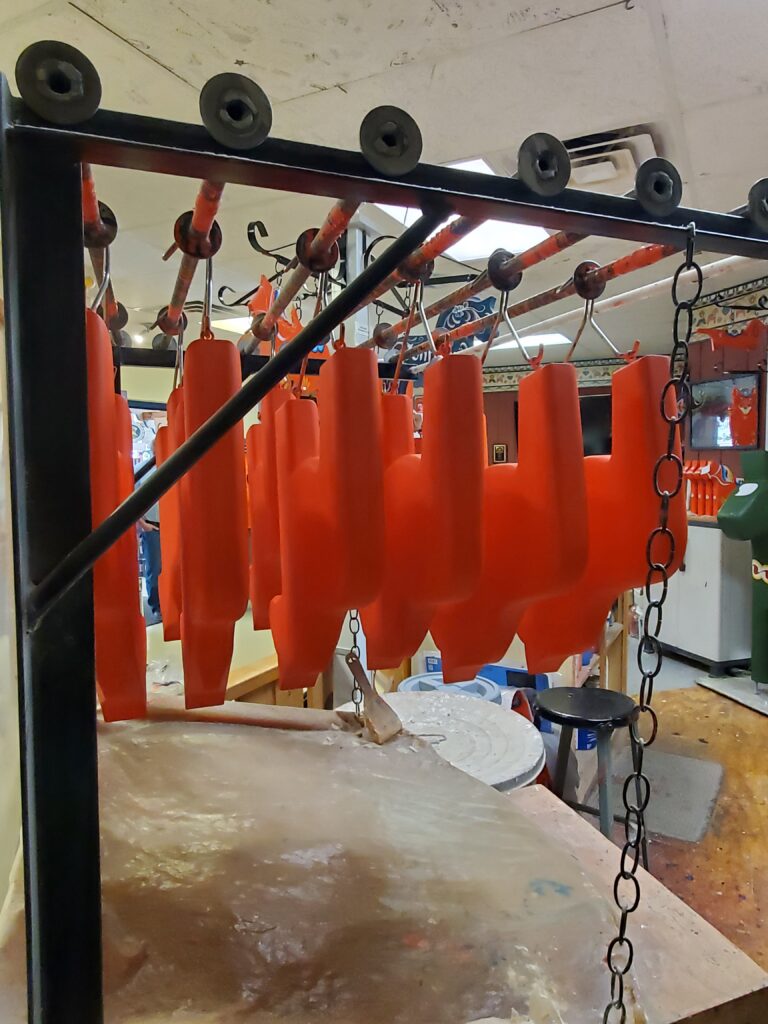 Each Dala Horse is cut by a skilled craftsman, making the cutting process look simple. There are no two identical Dala Horses. Each one is carved with unique features, making each Dala Horse special to the owner. Your name can be painted on the horse, making it easy to claim yours.
Visit Coronado Heights
Coronado Heights is calling your name if you have always wanted to visit a castle.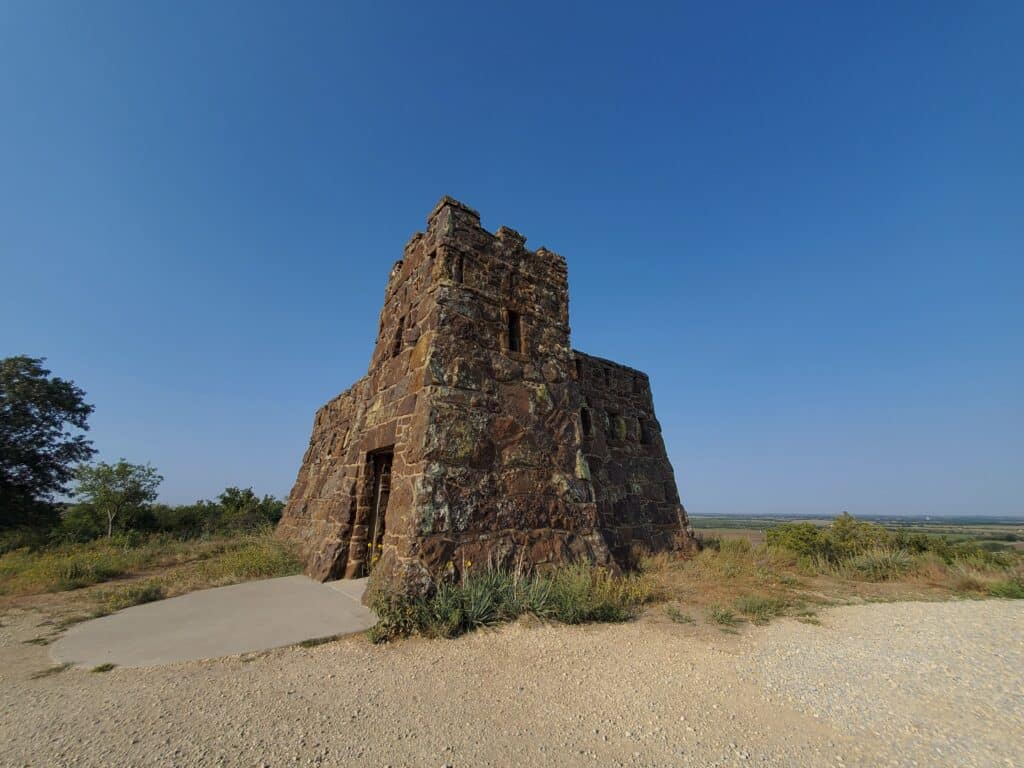 This beautiful site is located a few miles northwest of Lindsborg on a hill that overlooks the area. It is believed that Francisco Vasques de Coronado gave up his search for the seven cities of gold in this area in 1541. Several picnic areas don the hillside, making this a fantastic family attraction.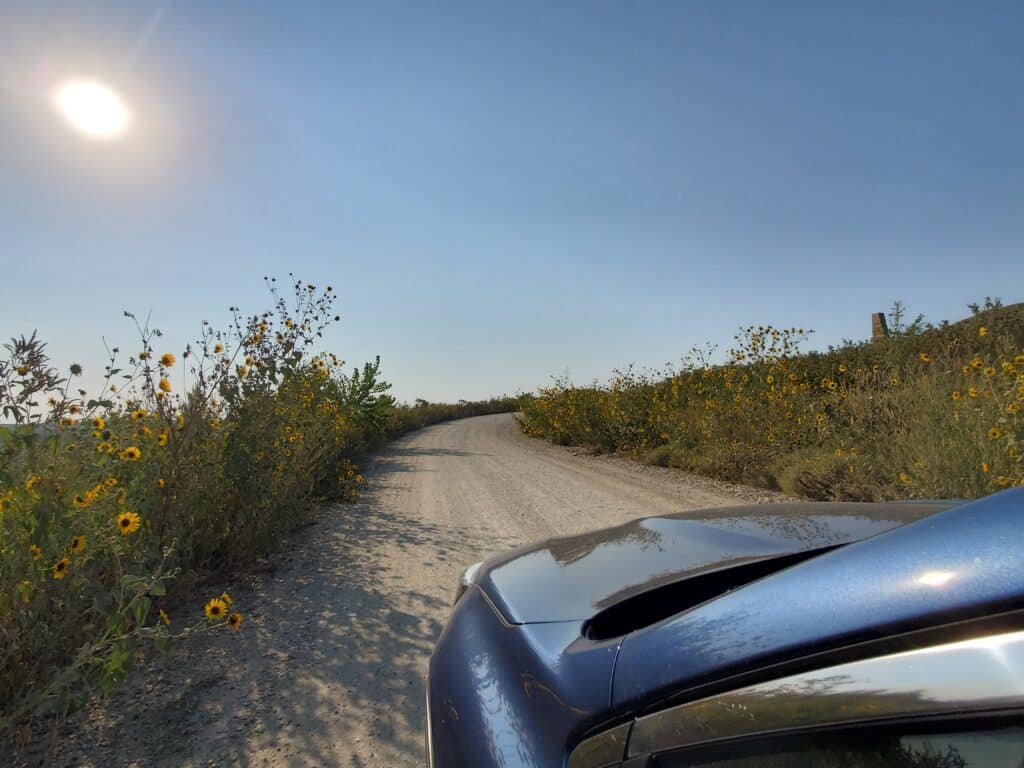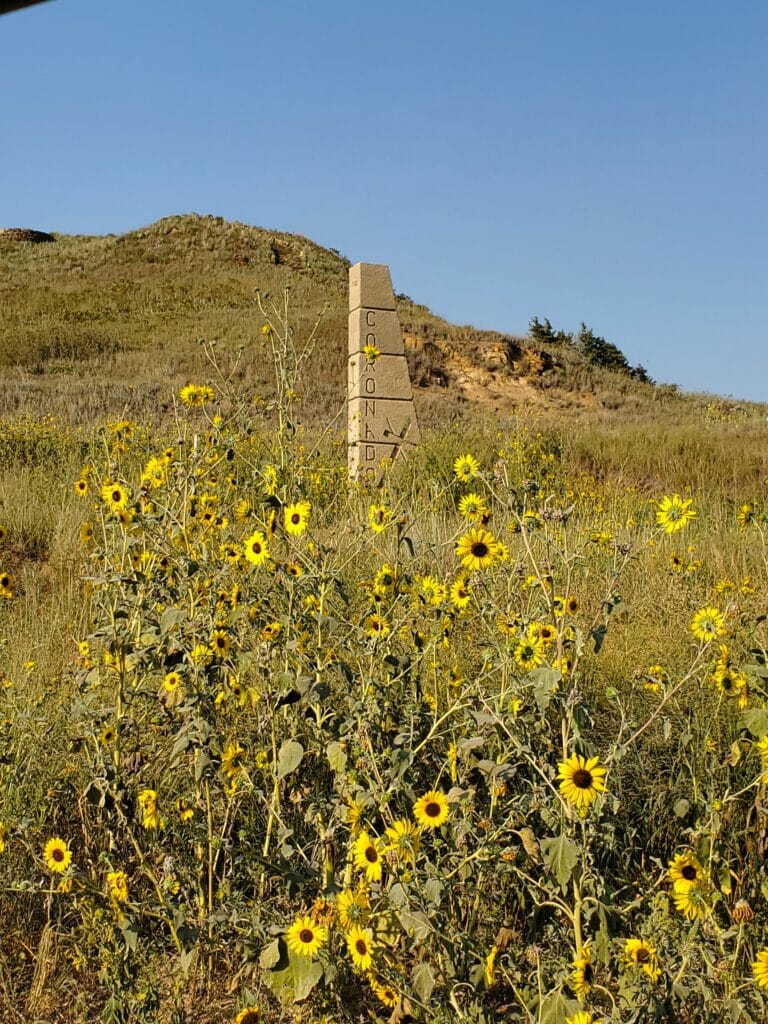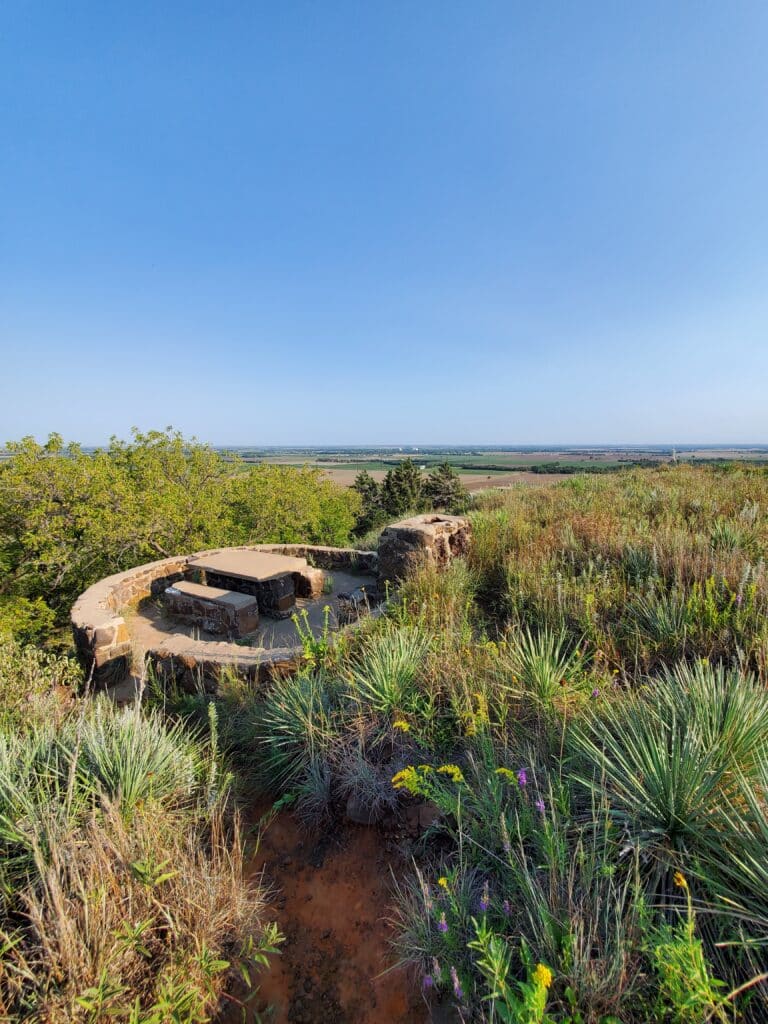 Visiting Coronado Heights is one of my favorite things to do in Lindsborg, Kansas. It's a unique outdoor attraction in the Midwest.
Unique Places To Stay In South Central Kansas
Wear a good pair of walking shoes, as the area is rocky. Bring a pair of binoculars to the summit for exceptional viewing.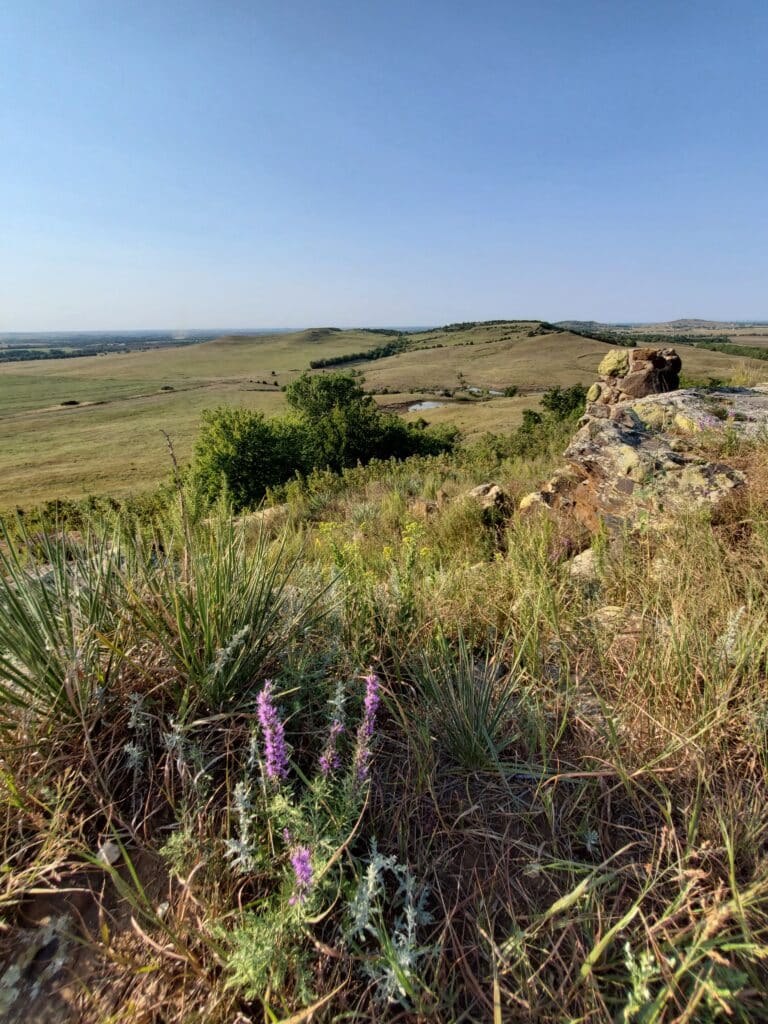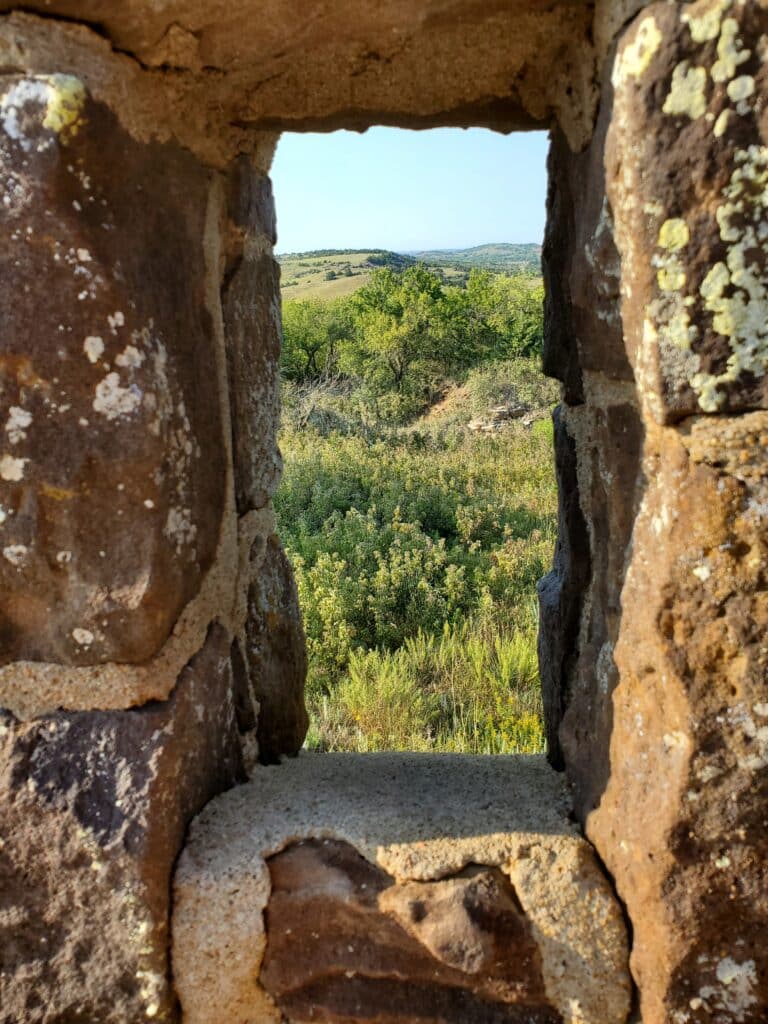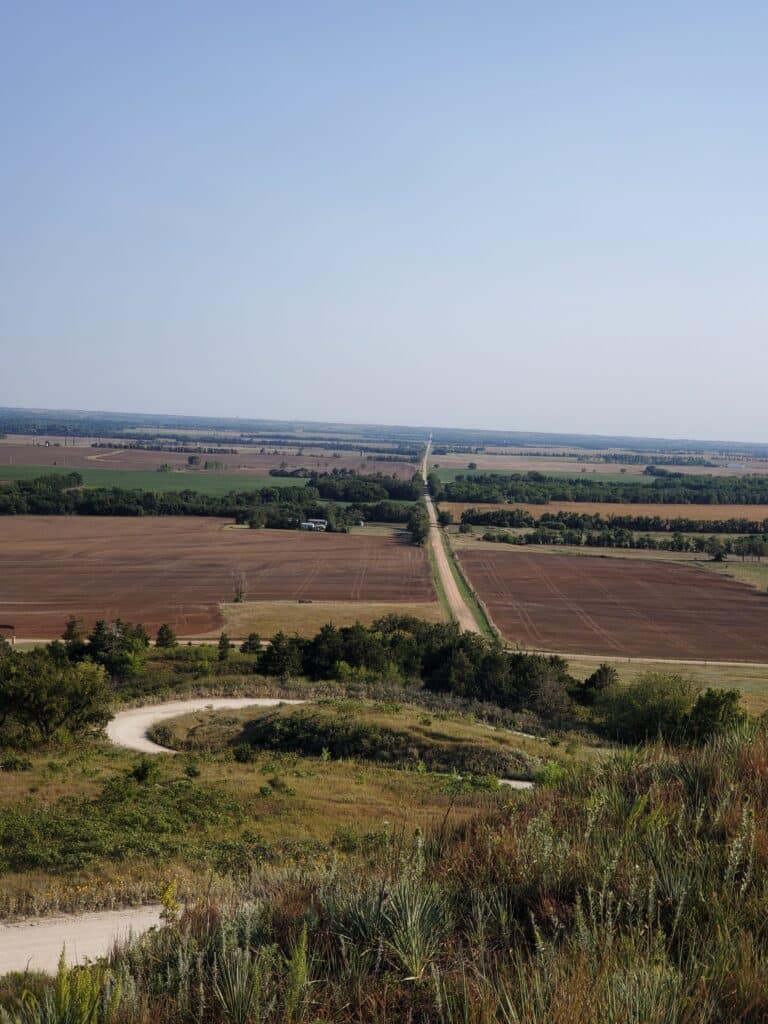 Springtime is when you can view the wildflowers and see "Spring" popping. Tip: As you travel along I-135, if you look to the west, north of Lindsborg, you can see Coronado Heights from afar.
Visit A World Class Art Gallery
Jim and Kathy Richardson are the proud owners of Small World Gallery. This incredible art gallery is on Main Street and is not to be missed. Jim is known for his photography with National Geographic Magazine and other publications. The Richardsons are some of the most welcoming people I have met in my travels.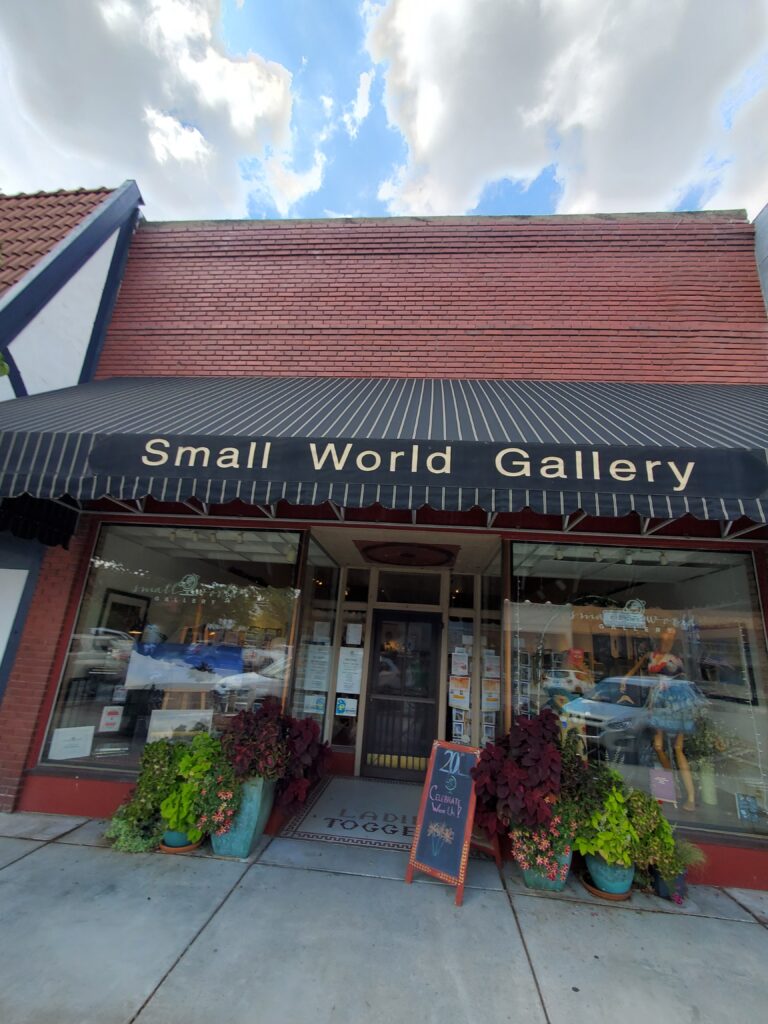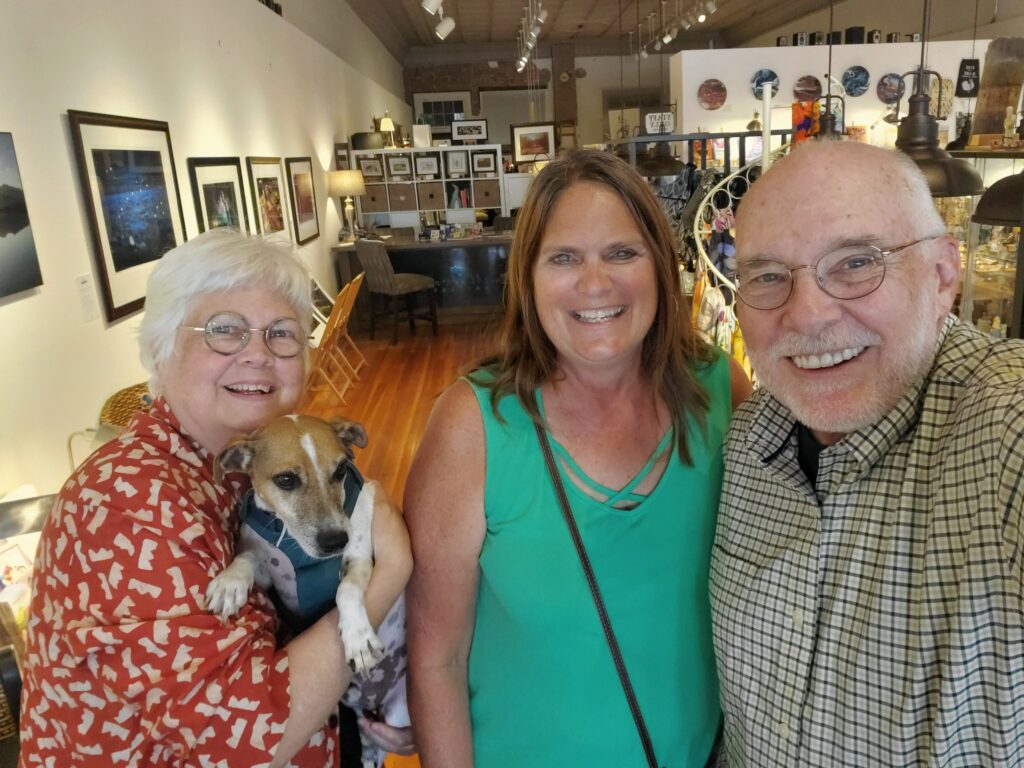 I loved their passion for the Midwest, Lindsborg, Kansas, and our world. This couple is proud that they live in Lindsborg, Kansas, as they fell in love with "small town USA." Step into their gallery, and you will feel the community's pride.
Imagine my excitement when I was able to make a connection to Cuba, Kansas. A few years ago when I visited North Central Kansas, I was introduced to Cuba. The residents of Cuba talked highly about being featured on CBS News Sunday Morning. I could not believe it; I was standing next to the man who put Cuba, Kansas on the map, Jim Richardson.
Small World Gallery is a "one of a kind" gallery featuring photography, jewelry, scarves, fine prints, home décor, and fun things for kids.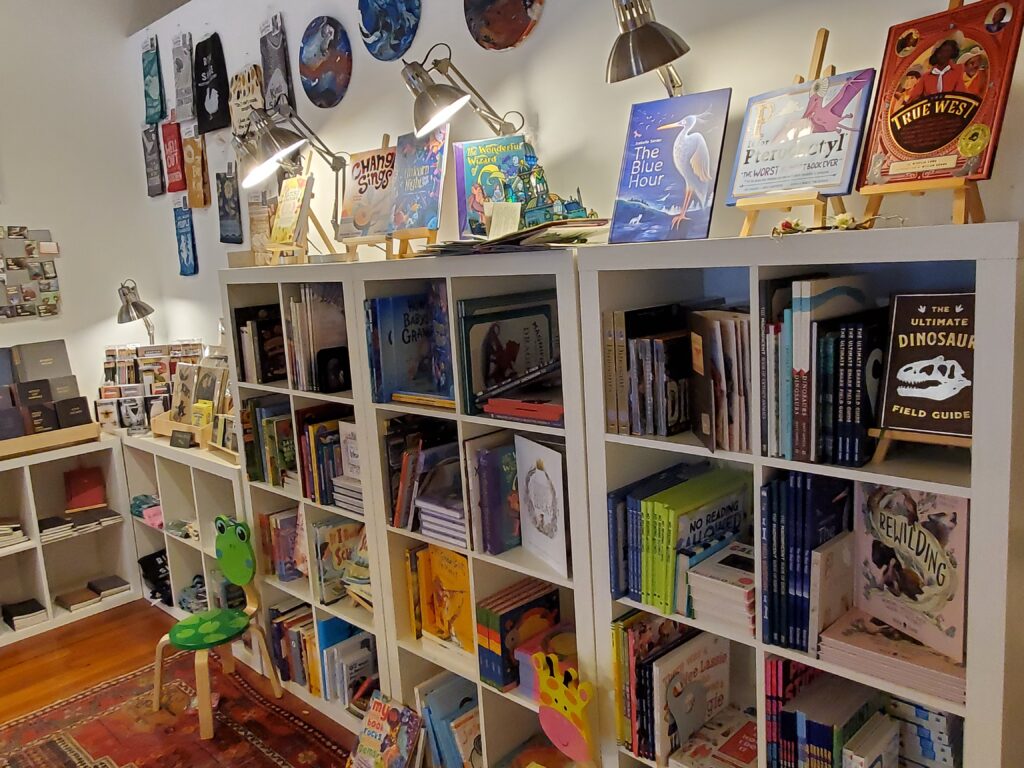 Spend an hour in this gallery, and you will see why Jim and Kathy are successful at what they do. The Richardson's have a gallery that plays big in small-town America.
Explore a Museum In A Red Barn
The Red Barn Studio is home to the works of Lester Raymer, an artist that resided in Lindsborg, Kansas. As I stepped foot into the "Red Barn," I was quickly taken back to a creative space. After all, I had stepped foot into a working art studio. Lester Raymer's art is unique, and each piece showcases his love of art.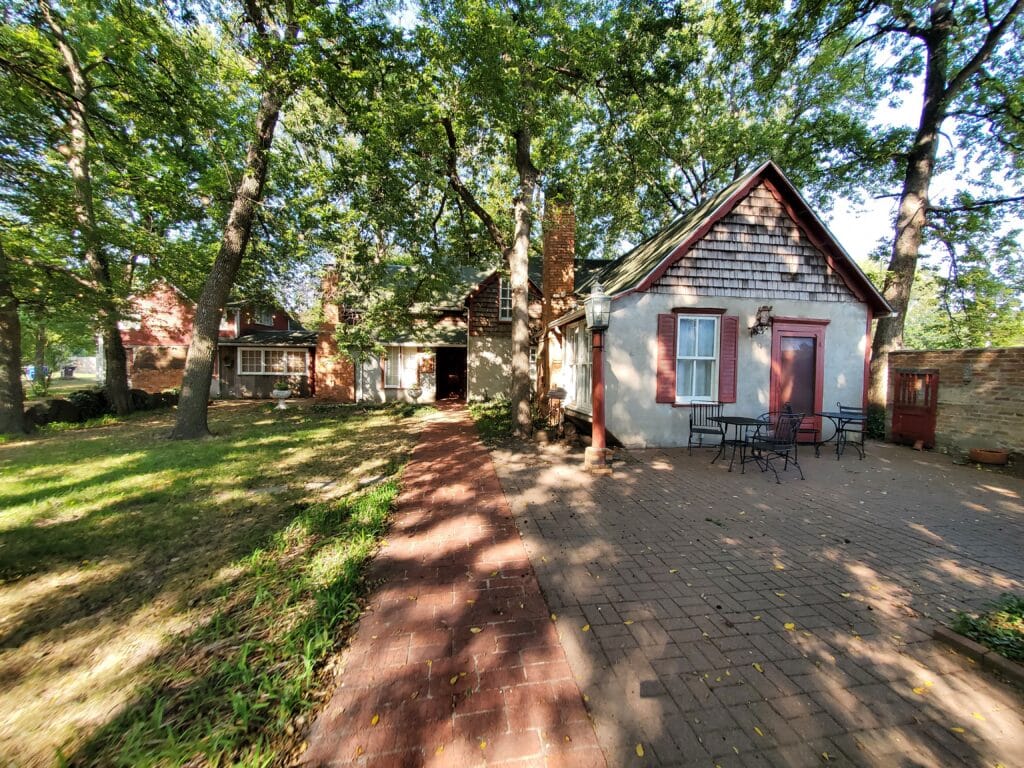 It was in 1960 that Mr. Raymer began making toys each Christmas for his wife, Ramona. These toys are in this museum and show how he took many "everyday" items and turned them into masterpieces of art.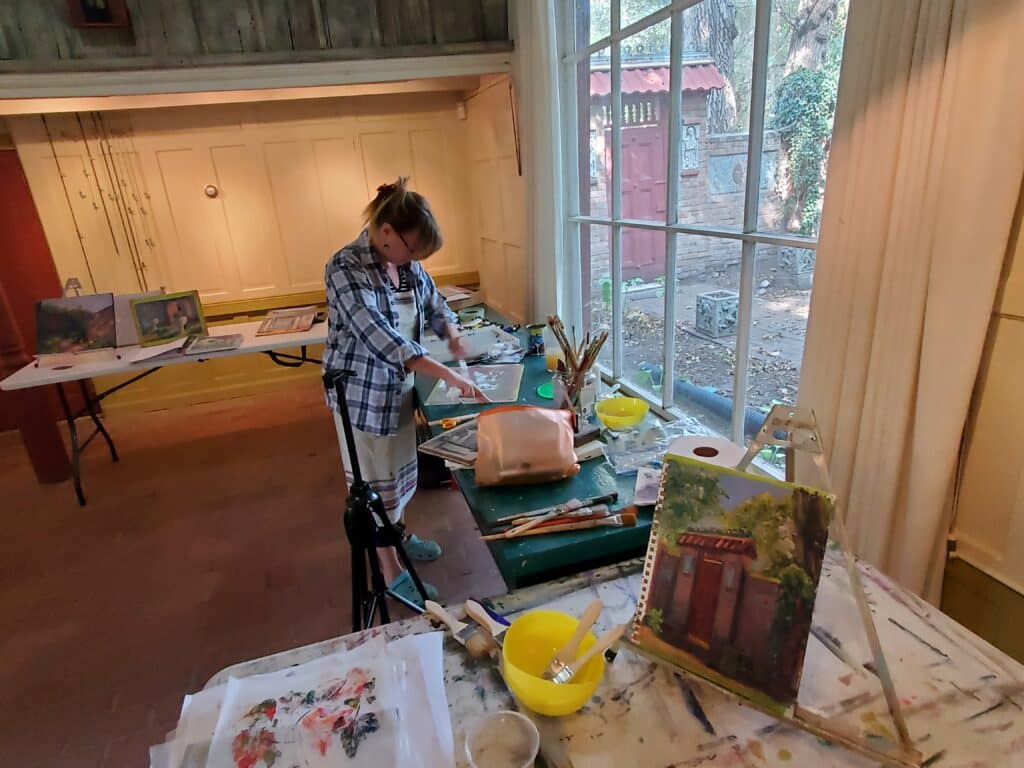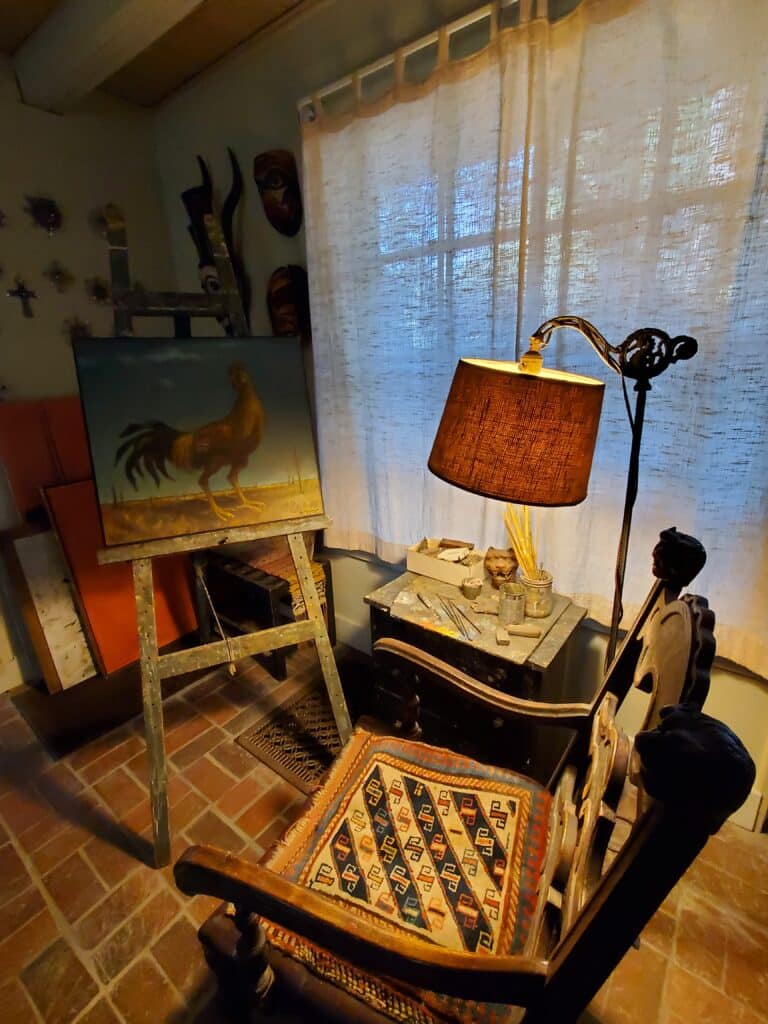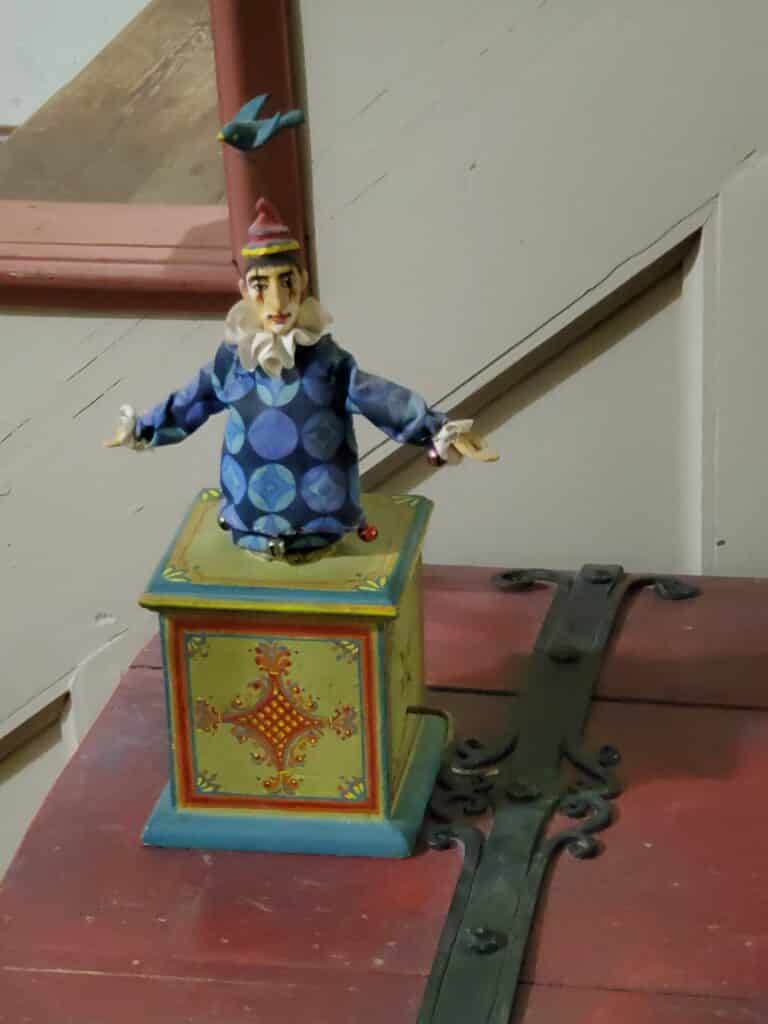 An "artist in residence" program is offered at the Red Barn Studio. I see why artists would want to create art in this unique setting, in the charming town of Lindsborg, Kansas.
Sleep In A Treehouse
Have you ever wanted to sleep in a treehouse? Tradhuset is a luxury studio apartment, shaded by large trees in Lindsborg, Kansas.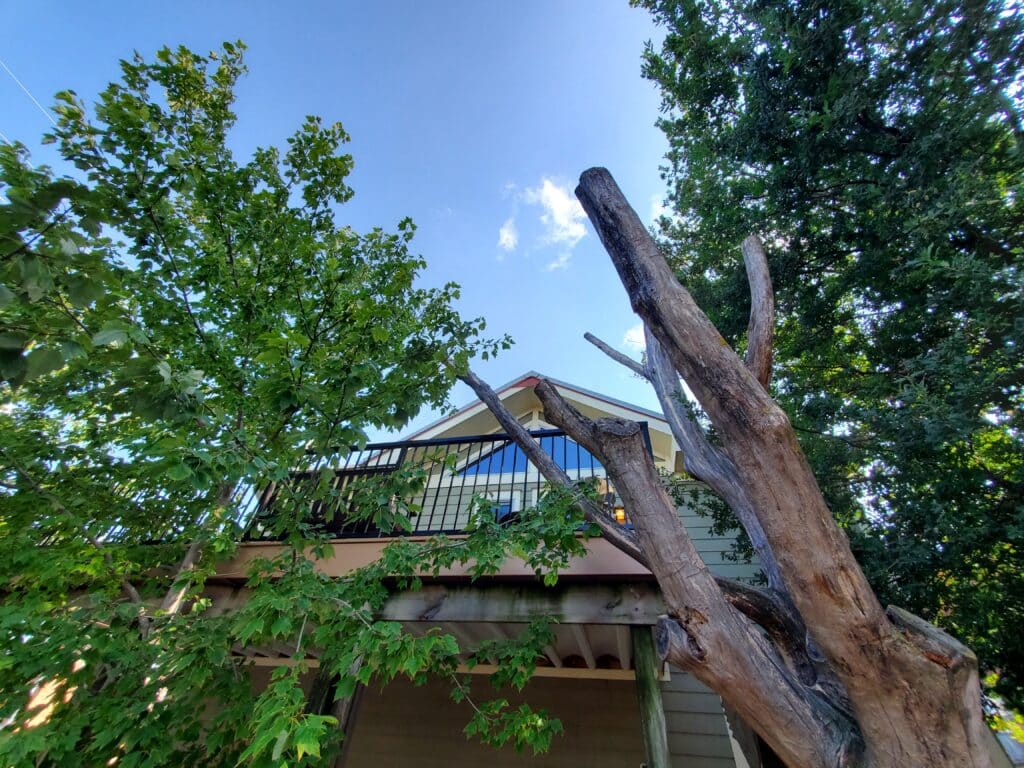 This luxury apartment is within walking distance to all of the incredible things to see an do in Lindsborg. I loved my stay here and would go back tomorrow, if I could.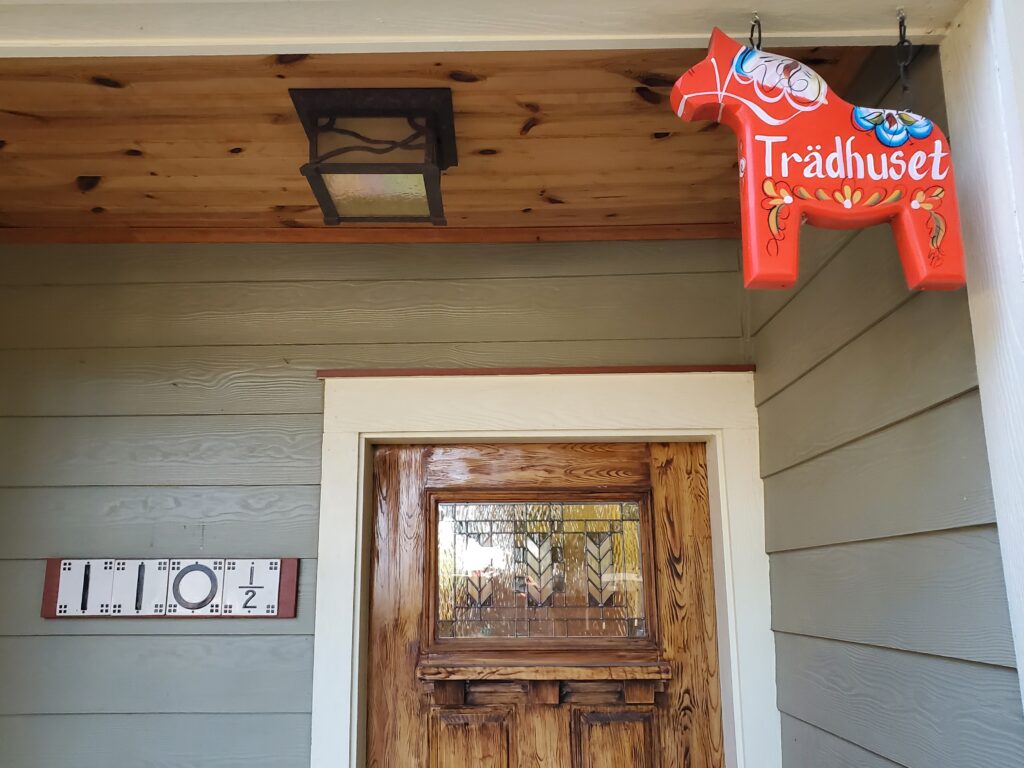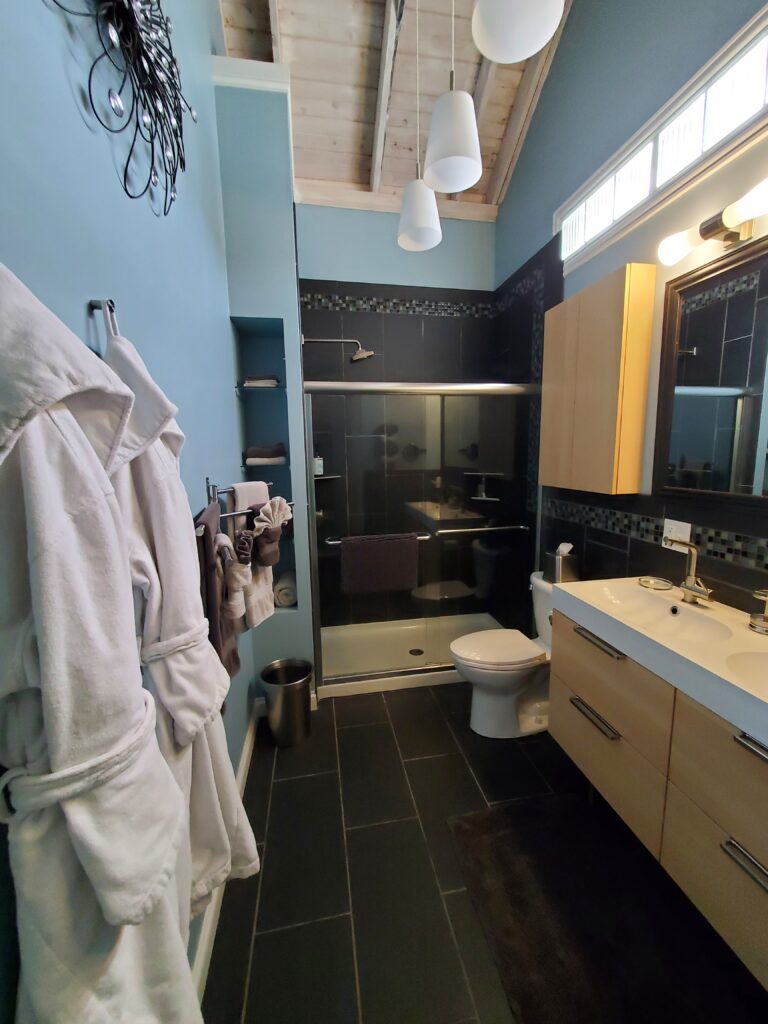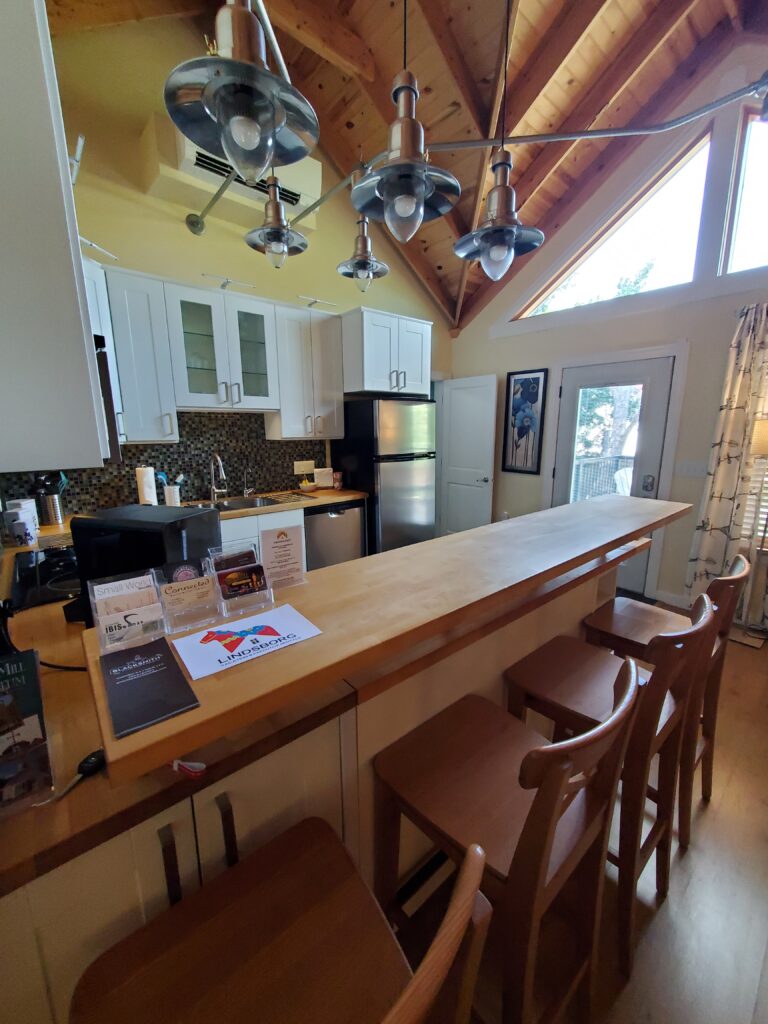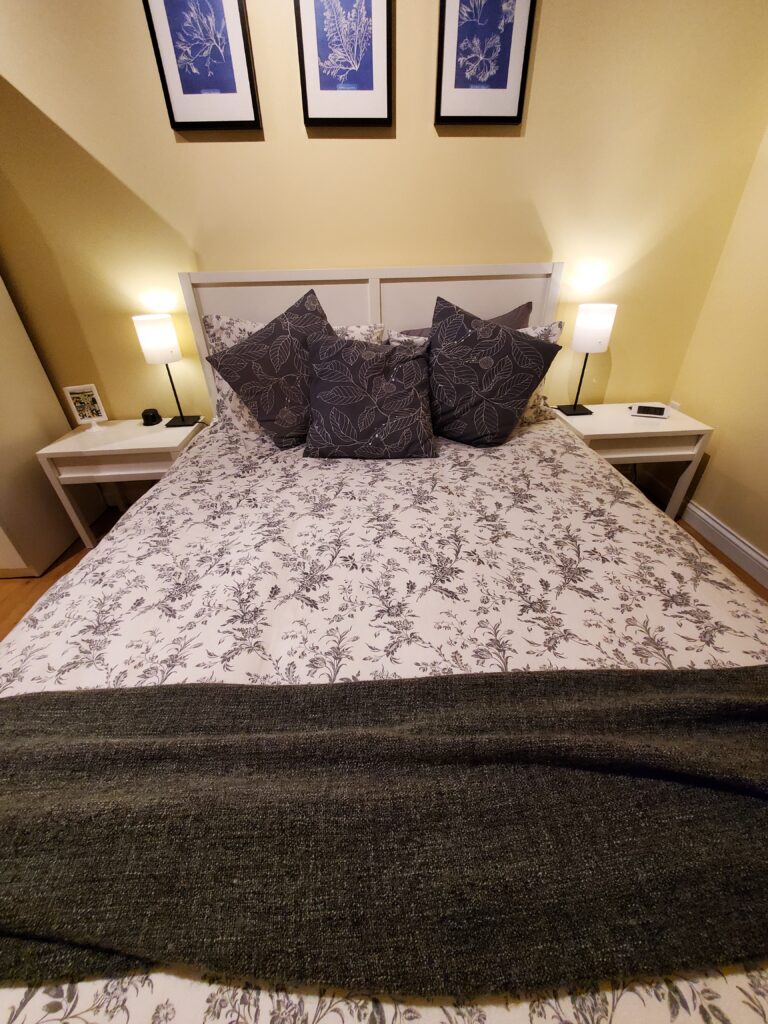 Pack light, as this tree house everything you need, including fluffy towels and bathrobes. A washer and dryer are on-site, with eco-friendly detergent provided. Parking is available for small vehicles. If you have a larger vehicle, you may need to park in front of the carport. Do you drive an electric vehicle and need an EV Charger, there's one in the carport ready for you. Tip: You need to be able to climb a long flight of stairs to stay in this unit that sits above the carriage house.
Lindsborg has more to offer. This list of five unique things to do in Lindsborg, Kansas, should inspire you to plan your visit. You can easily spend an entire weekend exploring this charming community of 3,500 residents. Bonus- You can become a Swede for a day and not need a passport.
The following two tabs change content below.
SaraB
Sara is a travel enthusiast that resides in North Iowa. You can find her traveling where the plane, train, ship, or car will go. Are you looking to take a road trip? Sara has solutions for you!