Bleuroot Restaurant: Farm To Table Experience
Farm to table experiences are becoming a favorite of mine. I recently had the opportunity to enjoy a meal at Bleuroot in West Dundee, Illinois. As with the majority of farm to table restaurants the menu changes, as the seasons change. Bleuroot's tagline is Good Food For the Soul, which explained the experience perfectly. In case you don't know, West Dundee is in the Elgin, Illinois area and sits approximately an hour from the heart of downtown Chicago. It's a train ride away from the hustle and bustle of the Windy City.
Our waitress was extremely knowledgeable and steered my friend, Lisa and I on the right path when it came to deciding on our meal choices. I often consider myself to be somewhat boring when it comes to trying new foods. Our waitress encouraged us to order an appetizer, the Bleuroot Flatbread; which contained fig preserve ( sounded interesting), carmelized onions, crumbled bleu cheese (yikes), arugula and sliced red grapes. Can you say interesting?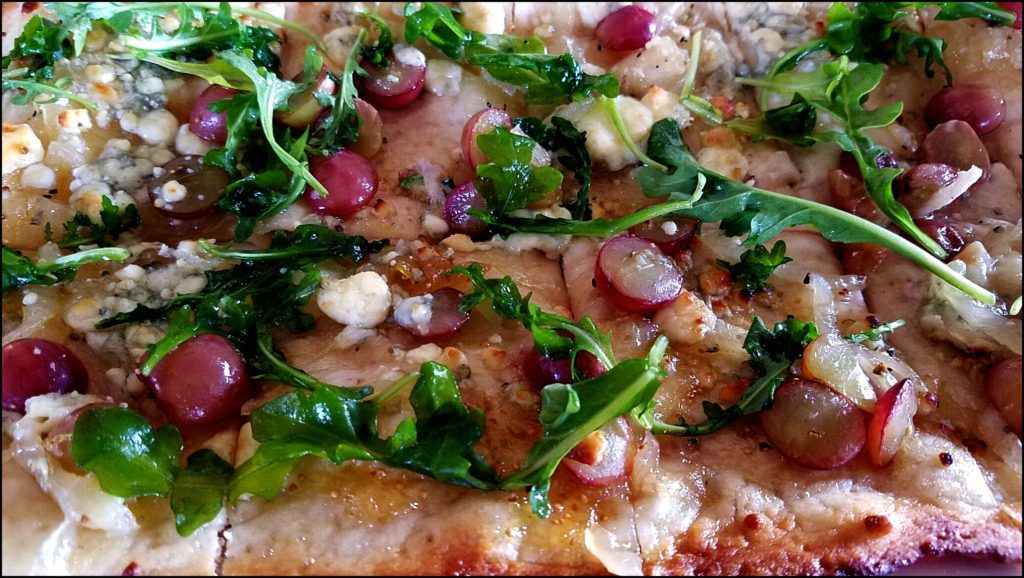 Our waitress explained that she thought we would find the flavors just right. She was spot on. Bite number one was ok, bite number two was good and by bite number three I was hooked.
For my main course I opted for the catch of the day. This catch of the day was so good! Topped with herb butter and white wine, what could possibly go wrong? Absolutely nothing. Lisa ordered the mouth watering Turkey Harissa Burger.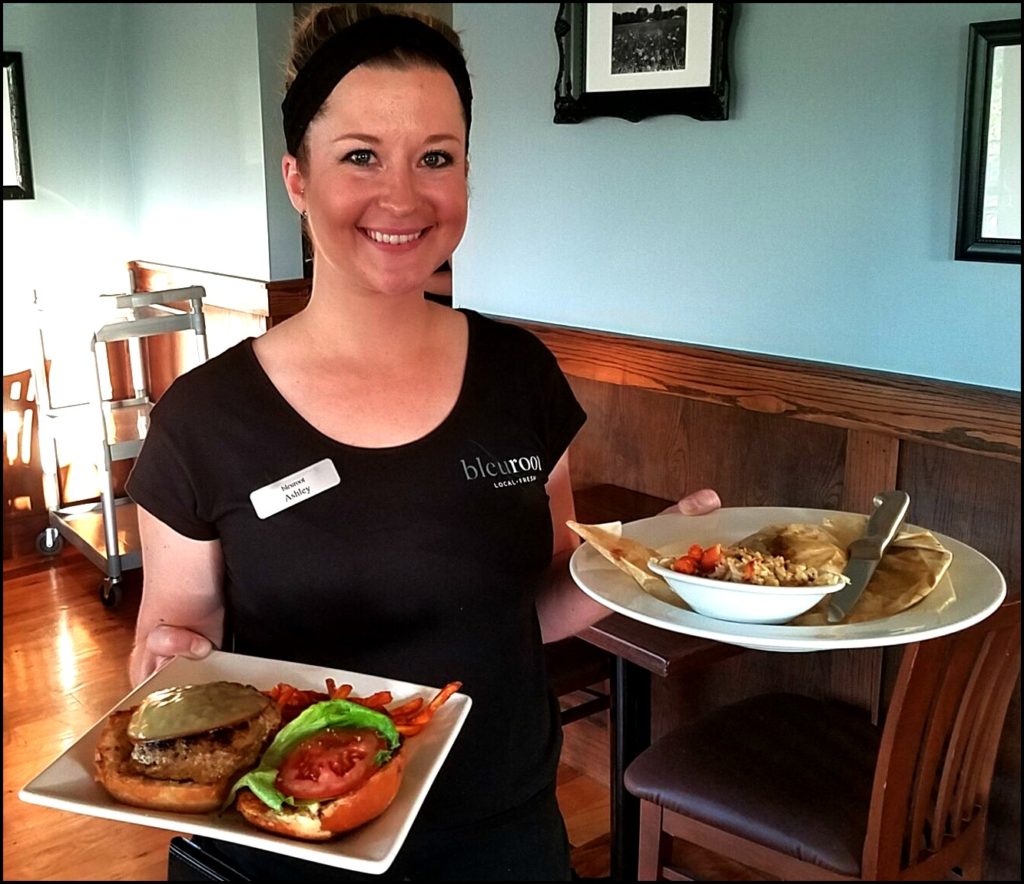 I was tempted to order the mac 'n cheese, as I had seen several plates heading to tables near us. The menu lists bacon in the mac 'n cheese, which in my eyes, makes it a winner before I would even order it.
One thing I noticed while spending time in the Elgin, Illinois area was the fact that a lot of restaurants serve parmesan roasted fingerling potatoes. I had not had these in several years, so of course, I ordered them as a side dish and savored every bite.
A farm to table meal would not be complete without dessert, right? The flourless chocolate lava cake came highly recommended from all of the staff in the restaurant. This cake was mouth watering, moist and was the perfect way to round out my meal at Bleuroot.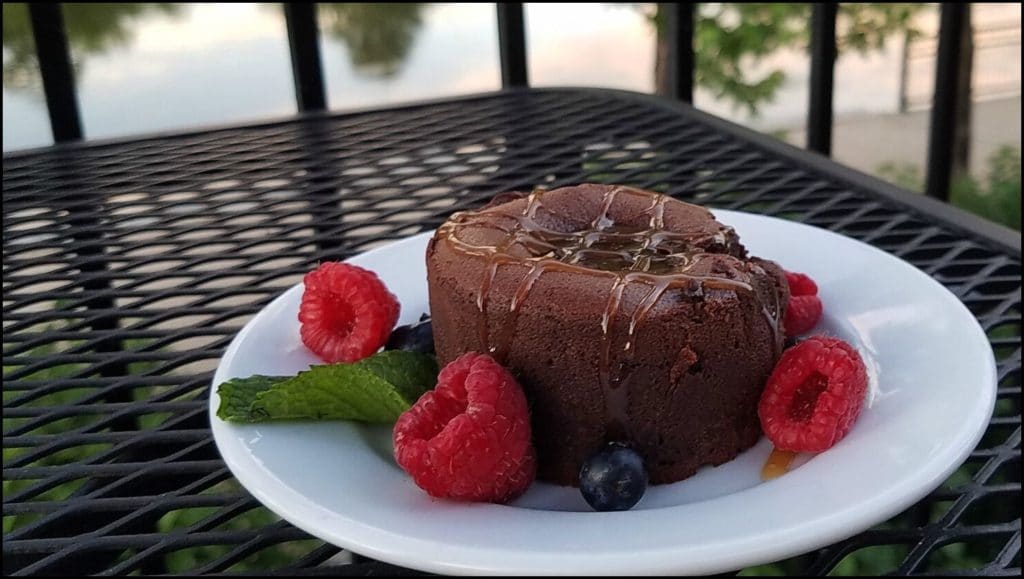 I loved dining at Bleuroot in West Dundee and would highly recommend the experience to anyone. I would make reservations ahead of time and if you would like to sit outdoors, make that request. Be flexible with your menu choices and know that the menu will change throughout the year. If you do find yourself ordering a meal at Bleuroot, let them know that Travel With Sara sent you and that I recommended the Bleuroot Flatbread!
Stay connected:
Website: Bleuroot
Facebook: Bleuroot Restaurant
Facebook: Elgin Area Convention & Visitors Bureau
Website: Northern Fox River Valley
*Thank you to the Elgin Convention & Visitors Bureau, along with Bleuroot for hosting me.
The following two tabs change content below.
SaraB
Sara is a travel enthusiast that resides in North Iowa. You can find her traveling where the plane, train, ship, or car will go. Are you looking to take a road trip? Sara has solutions for you!