Lucy Buffett's Lulu's In Gulf Shores A #1 Destination Restaurant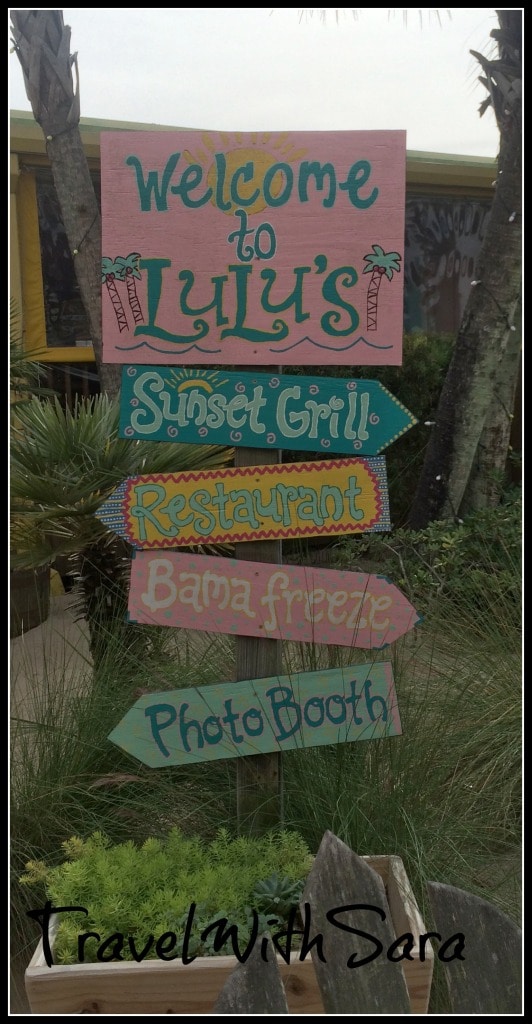 Alabama's Gulf Coast is a seafood lover's paradise! I found myself indulging in fresh shrimp over and over. A visit to Lucy Buffett's Lulu's (200 East 25th Avenue) in Gulf Shores, Alabama did not disappoint. I arrived from the South on Highway 59 and saw Lulu's as I crossed the bridge. Not knowing the exact location, it was a good guess. Lulu's is a gem that is "hidden" from the main drag. From the service, food, and atmosphere, this restaurant had it all.
Find A Seat By The Water at Lulu's In Gulf Shores
I visited in December and over all things in this area of the country are pretty quiet. I arrived for a late lunch and found several empty tables and was seated right away. Now, during the busy time, from March through September, the wait staff told me that people will wait 2-3 hours for a table. I learned this before I had even ordered my food, which told me that I was in for a real treat. I was seated at a table with a view of the Intracoastal Waterway and was fascinated with the fishing boats that cruised by.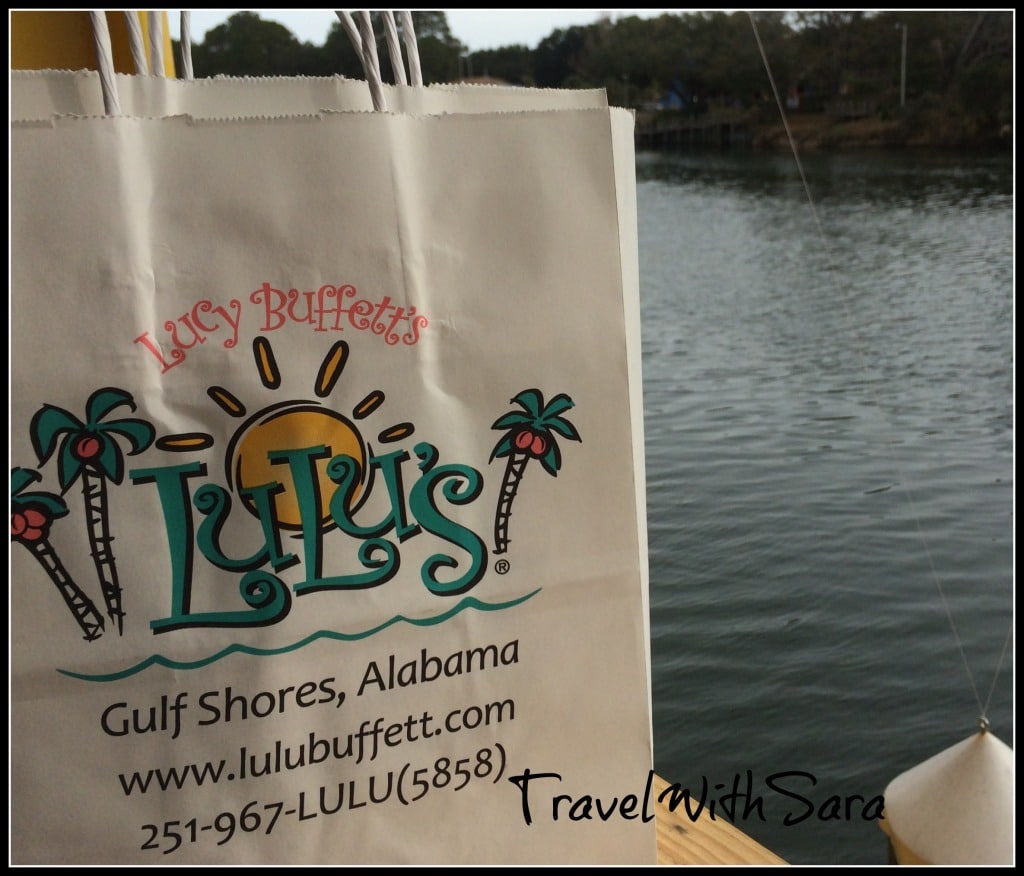 From the special events to live music, this is a happening place! Lucy Buffett's Lulu's in Gulf Shores, Alabama is a destination restaurant. Fun memorabilia is available for purchase featuring t-shirts, Jimmy Buffett cd's and much more! And the food, let me share my amazing meal with you!
Indulge in The Tuna Dip
The appetizers were numerous! The smoked tuna dip was AMAZING! If you like tuna, this is a must when you dine at Lulu's!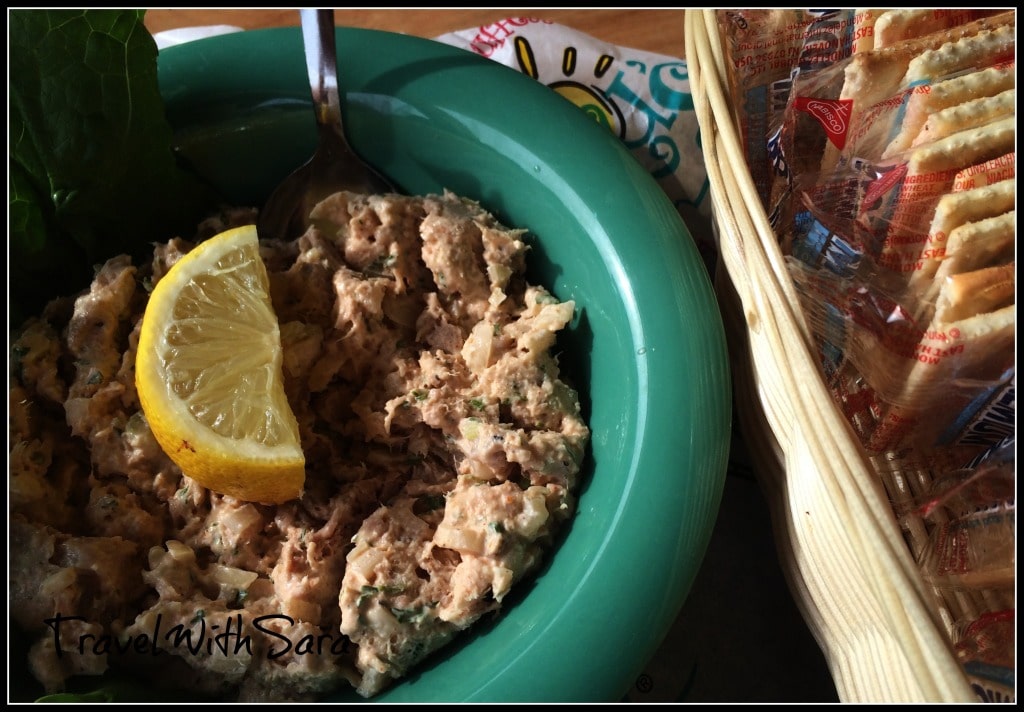 And just in case you are wondering what foods Lucy Buffett's Lulu's offers, check this out! I can speak from experience, you will not find a portion of food on here that is not cooked to perfection!
From the fresh, Gulf Fried Shrimp to the Fried Green Tomatoes (a first for me) every single dish rocked! How's this for fresh food?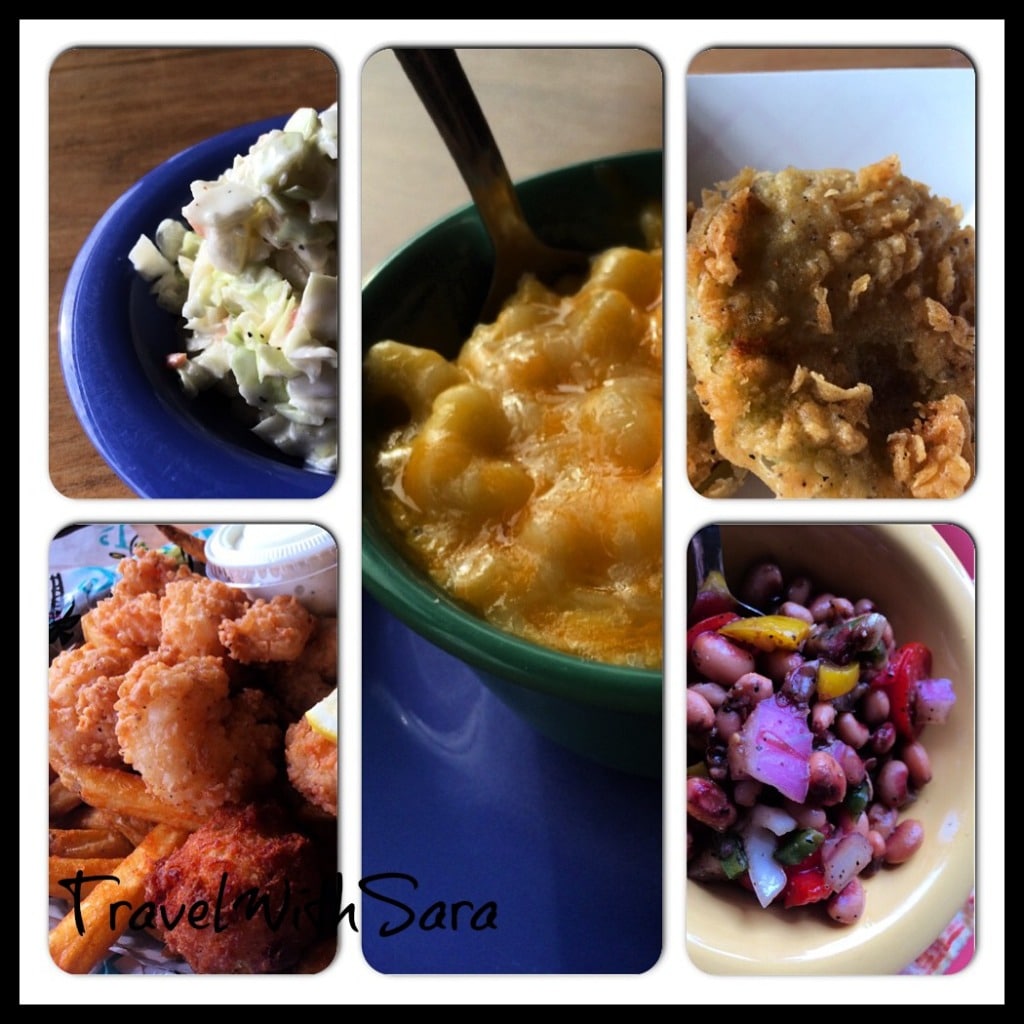 Another local favorite is the L.A. (Lower Alabama) Caviar. I quickly learned L.A. does not stand for Los Angeles while visiting the Gulf Shores of Alabama.
Friendly Staff At Lulu's Gulf Shores, Alabama
The staff was super friendly and made sure that the patrons were enjoying their meals. It was quite evident that the folks sitting near me were enjoying their food as there was not a lot of talking going on. If you head on up to one of the bar areas, you will be greeted by friendly faces!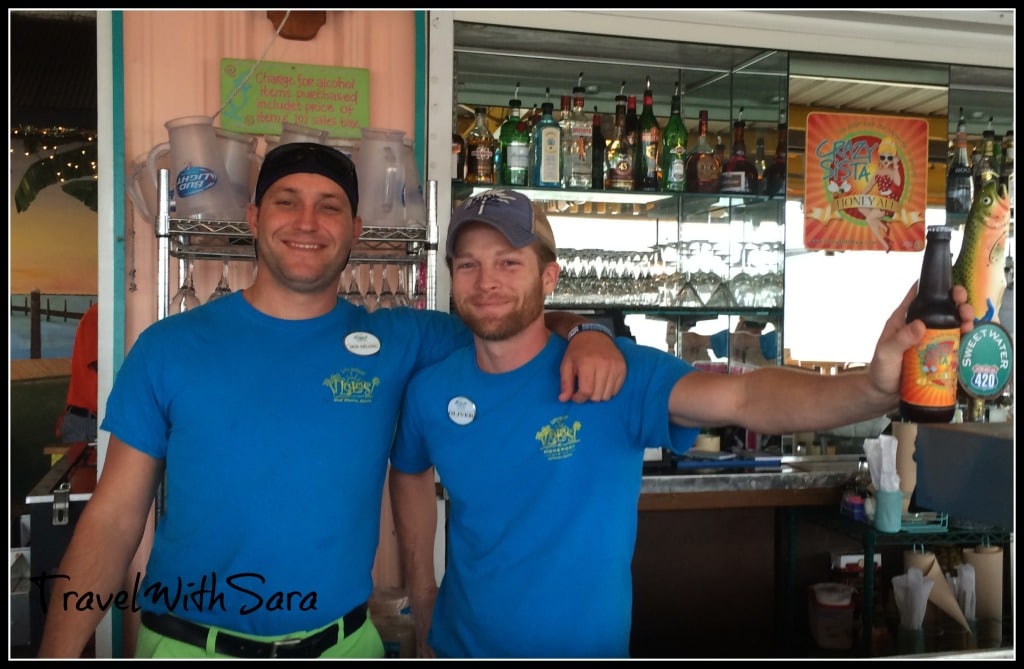 And then there was dessert! I was so full, but I found out that the amazing service staff at Lucy Buffett's Lulu's will gladly package your desserts to go. This bread pudding was amazing! The Key Lime Pie was also tempting, but I knew I only had room for so much, as I was stuffed.
Bread Pudding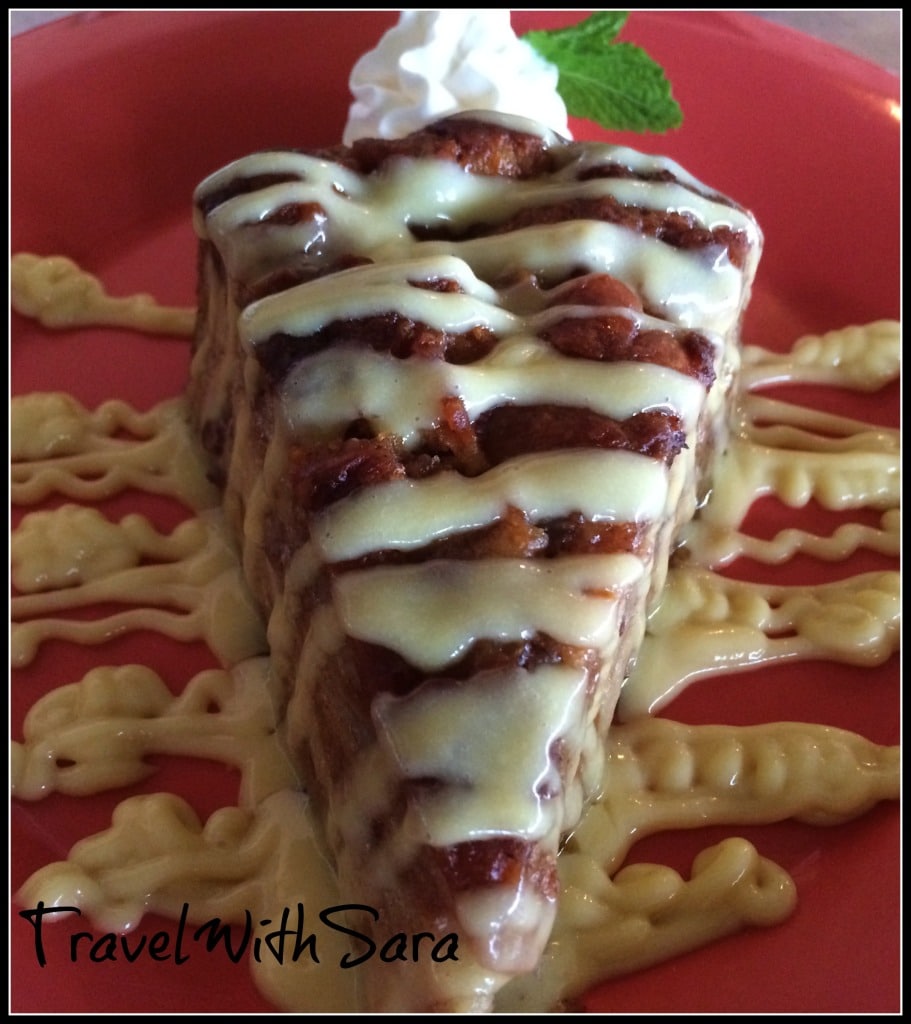 If a visit to Gulf Shores, Alabama is on your list ( if not, I highly recommend it) you need to dine at Lucy Buffett's Lulu's. You will not regret it. From the fresh, hot food, to the warm, friendly atmosphere, this is a win, win for your whole family!
*Thank you to Orange Beach and Gulf Shores, Alabama for hosting me. The opinions expressed in this post are mine and nobody else's. I did not receive any monetary compensation for this post.
The following two tabs change content below.
SaraB
Sara is a travel enthusiast that resides in North Iowa. You can find her traveling where the plane, train, ship, or car will go. Are you looking to take a road trip? Sara has solutions for you!