A Perfect Day At The Alabama Gulf Coast Zoo Includes Holding A Baby Kangaroo
Gulf Shores, Alabama, is where a piece of my heart lies. Each time I spend some time in the area, I find something new and exciting to experience. On my most recent visit, I had the opportunity to hold a baby kangaroo at the Alabama Gulf Coast Zoo. It was no surprise that this zoo was a destination experience all of its own. I was thrilled to visit this little zoo that plays big. On my last visit, the "old" zoo was closed and in the process of reopening in the new, current location. If you enjoy a small zoo, with different experiences, you will love this one. Here are some of the highlights from my visit and things that you want to have on your to-do list while visiting.
Want More To Do In Gulf Shores?
Dine At Safari Club
Many zoos across the country have stepped up their game when it comes to serving up high-quality food in their restaurants. The Alabama Gulf Coast Zoo has joined this club with the Safari Club. Gulf Shores is home to several award-winning restaurants, and I'm sure this one will be in no time at all. Their menu offers wood-fired pizzas, a variety of seafood, sandwiches, and salads.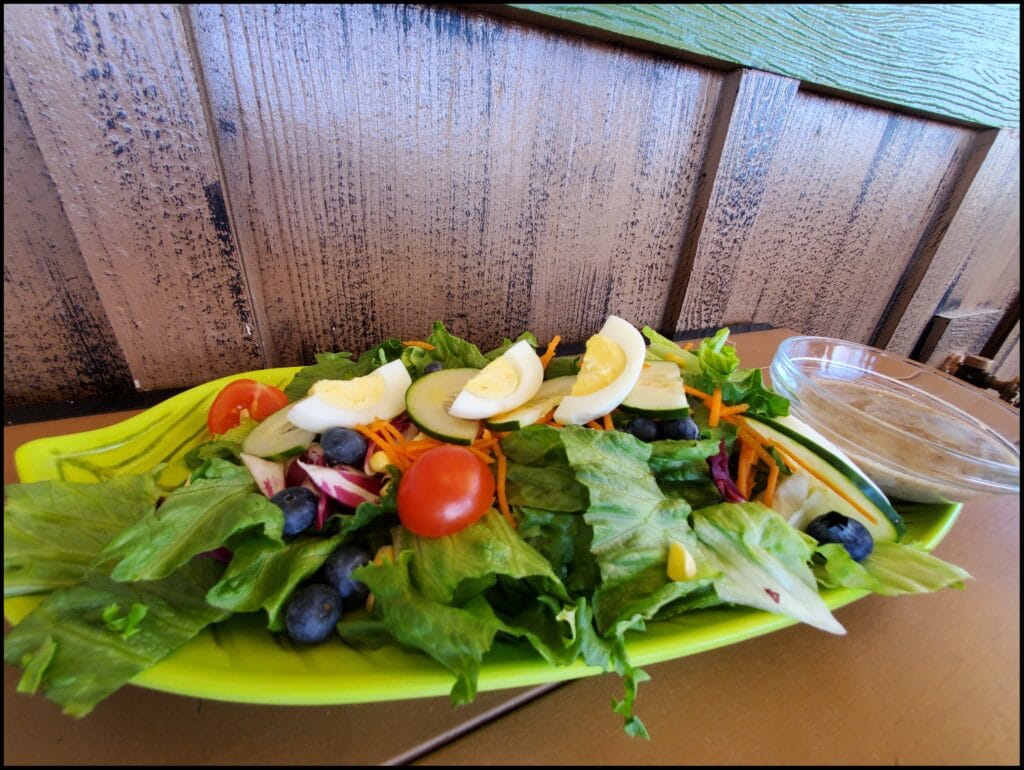 The indoor seating is safari-themed, with seating for groups of all sizes. Sunday is exceptional, as Sunday Brunch is served at the Safari Club. If you enjoy dining in the outdoors as I do, you will want to choose the outdoor dining experience.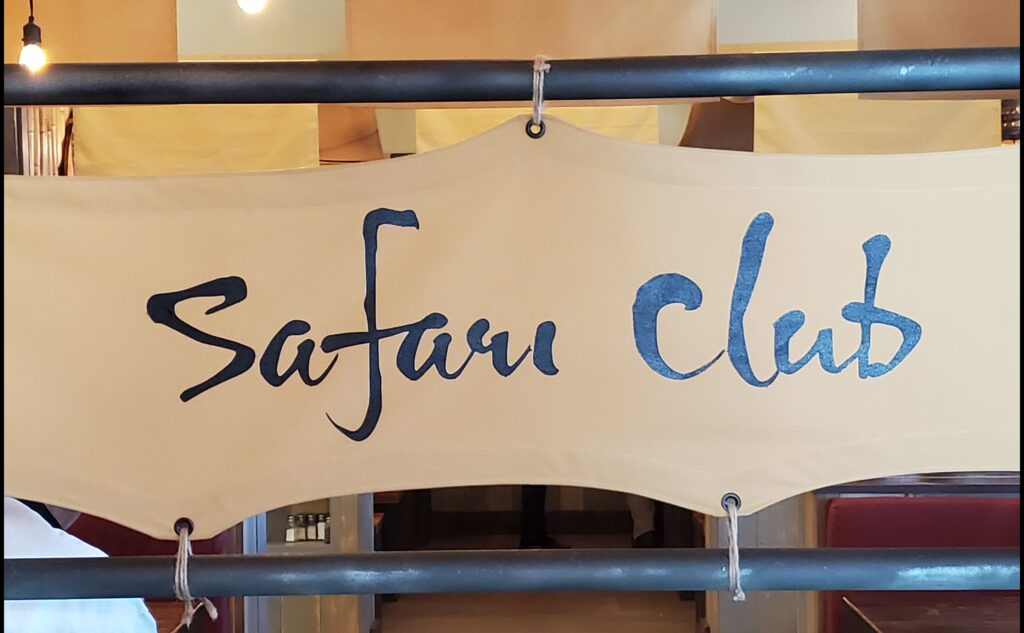 Dine before you begin your zoo visit or end your day in a cozy setting at the Safari Club. You will be glad that you made the time to enjoy a meal at the zoo. The zoo has partnered with local farmers, and they also have an on-site garden that grows fresh fruits, vegetables, and herbs. Fun Fact: Safari Club is Alabama's first certified "green restaurant." There are no plastic straws or styrofoam on site.
Best Beaches In U.S. Are In Alabama
What To Expect At The Gulf Coast Zoo
There are hundreds of animals, 199 sub-species, and 22 endangered species at the zoo. With a smaller number of animals and 25-acres of land, this makes it a perfect zoo for families of all ages. The walking trail is paved, and the zoo is handicap accessible. I would plan a minimum of 4 hours at the zoo, including your meal at the Safari Club. I have visited many zoos, and the one thing that I loved about this zoo is that it is small and the pace of visitors is slow. The views throughout the zoo are fabulous.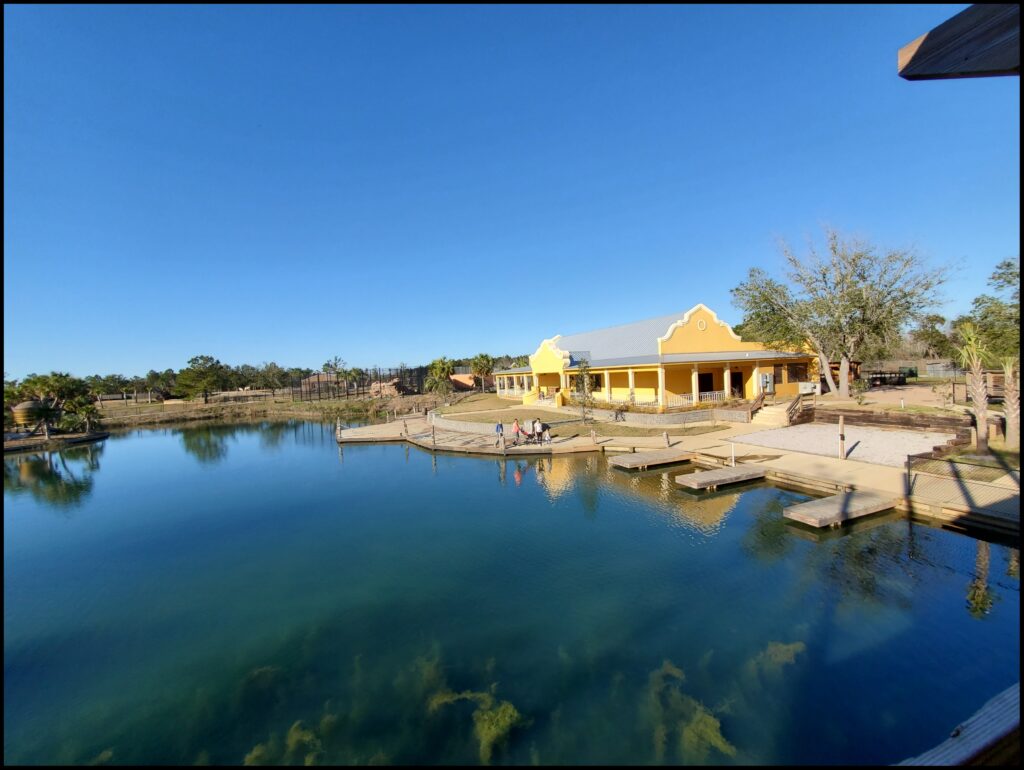 When you visit this zoo, you will not feel rushed and you will be able to enjoy everything close up. If you are like me, you will be able to spend hours watching a kangaroo at the Alabama Gulf Coast Zoo. Pro Tip: Visit during the week, when the zoo is less crowded.
An Award-Winning Zoo That Is Large and Fast-Paced: The Omaha Zoo
Fun Facts
The Alabama Gulf Coast Zoo may be small, but it is mighty. Toddlers can feed and pet goats, sheep, donkeys, and deer while visiting the Petting Zoo.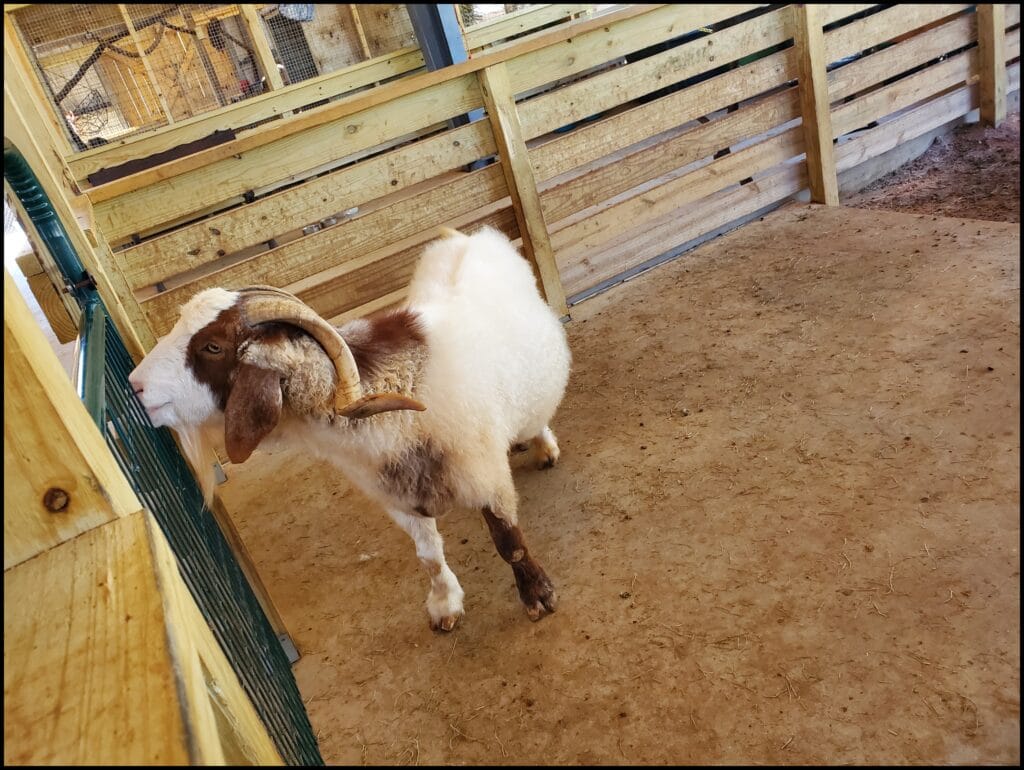 Several animal encounter exhibits are located throughout the zoo for an additional fee. Resident Bengal tigers, Rajah, Rani, and Omar, are some of the 22 endangered species at the zoo. Chuckie, the resident alligator, made national headlines when Hurricane Sally struck the gulf coast in the fall of 2020. Chuckie was swept into a neighborhood in Gulf Shores and was returned to his home at the zoo. You can see Chuckie in his fenced-in area while strolling around the grounds of the zoo. He is usually sunning himself and looks relaxed. And the last and final fact- Parking is free!
Animal Encounters At The Gulf Coast Zoo
There are several animal encounters that you can experience while visiting the zoo and I would encourage you to book one. I had the opportunity to hold a baby kangaroo at the Alabama Gulf Coast Zoo, and it's something that I will be talking about for years to come.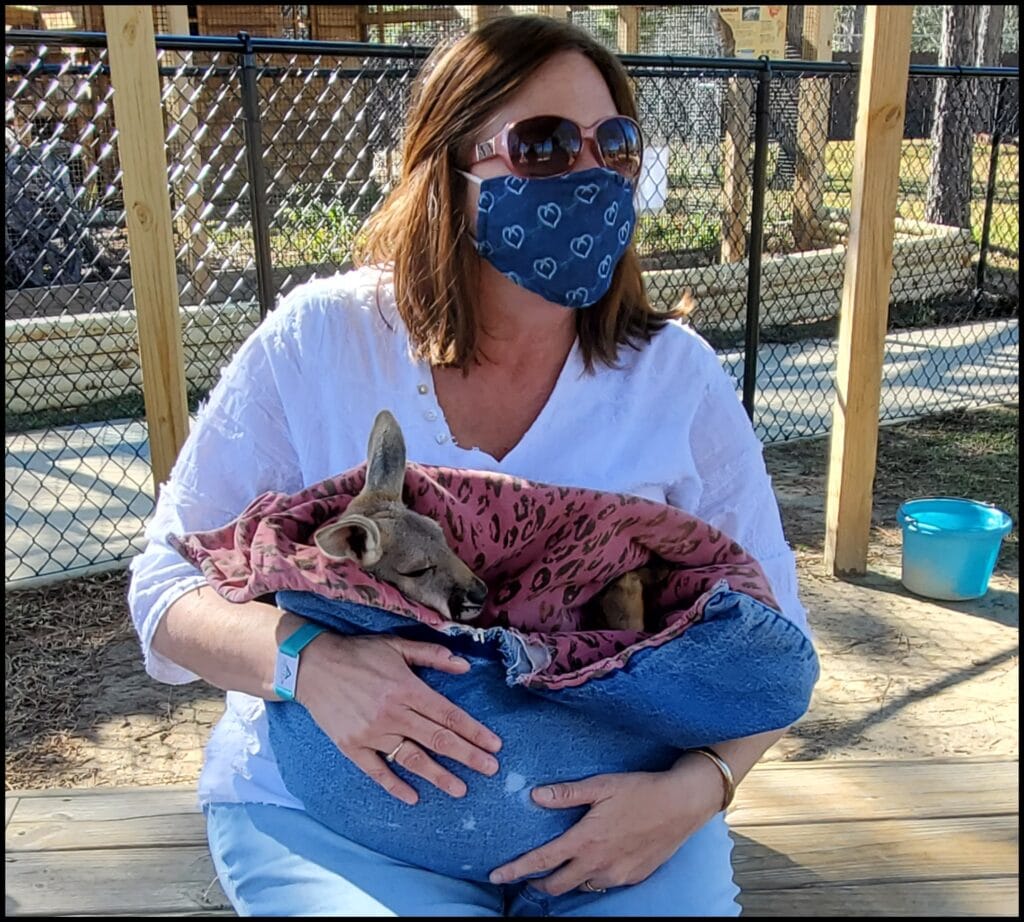 All visitors can view the kangaroos and watch them. But, if you want to get closer and hold a baby kangaroo, you will need a ticket to do so. Animal encounters are an opportunity to be closer to the animals and have a conversation with one of the zookeepers. All animal encounters are supervised and are in safe environments with a zookeeper nearby. I would highly recommend the baby kangaroo encounter, as it was a fantastic experience. When is the last time you held a baby kangaroo in a zoo? Pro Tip: Have a camera with you.
Anyday is a good day along the Alabama Gulf Coast. Wear a sun hat and sunscreen, as there are some wide-open areas where the sun can be hot. You will also want to lace-up your walking shoes and be ready to enjoy a fun day at the zoo. With several paved walking trails, you can get your exercise and zoo experience in one place. An epic ending to your day would be to enjoy the sunset on the beach, located approximately six miles from the zoo.
If you need lodging, I would highly recommend Turquoise Place and Lucky Bird Vacation Rentals. They are both conveniently located and offer amenities that you will appreciate. If you want to stay on the beach, stay at Turquoise Place. If you don't mind walking a little more than a block to the beach, Lucky Bird Vacation Rentals is a great option.
The following two tabs change content below.
SaraB
Sara is a travel enthusiast that resides in North Iowa. You can find her traveling where the plane, train, ship, or car will go. Are you looking to take a road trip? Sara has solutions for you!