Air Choice One Now Flies From Clear Lake, Iowa To St. Louis, Missouri
I recently had the opportunity to fly on Air Choice One, out of the Mason City Municipal Airport, to Lambert – St. Louis International Airport with the North Iowa Bloggers and the Clear Lake Chamber of Commerce.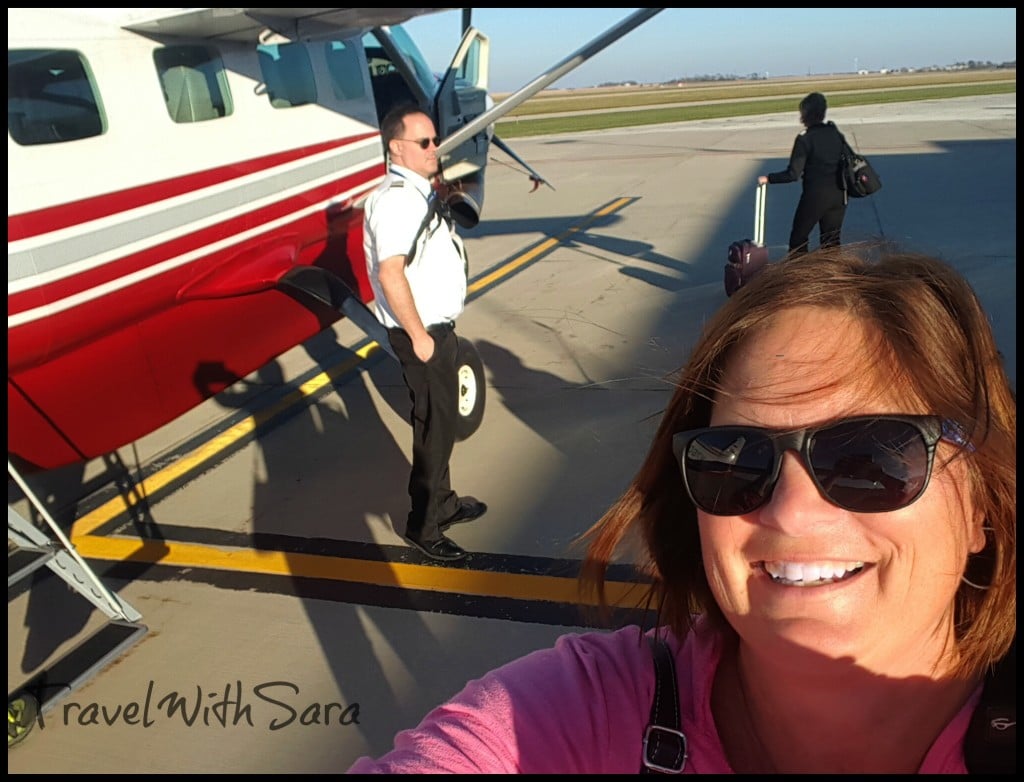 Our adventure started in Clear Lake, Iowa and we spent two nights in St. Charles, Missouri at the Country Inn & Suites, after we landed at the Lambert- St. Louis International Airport.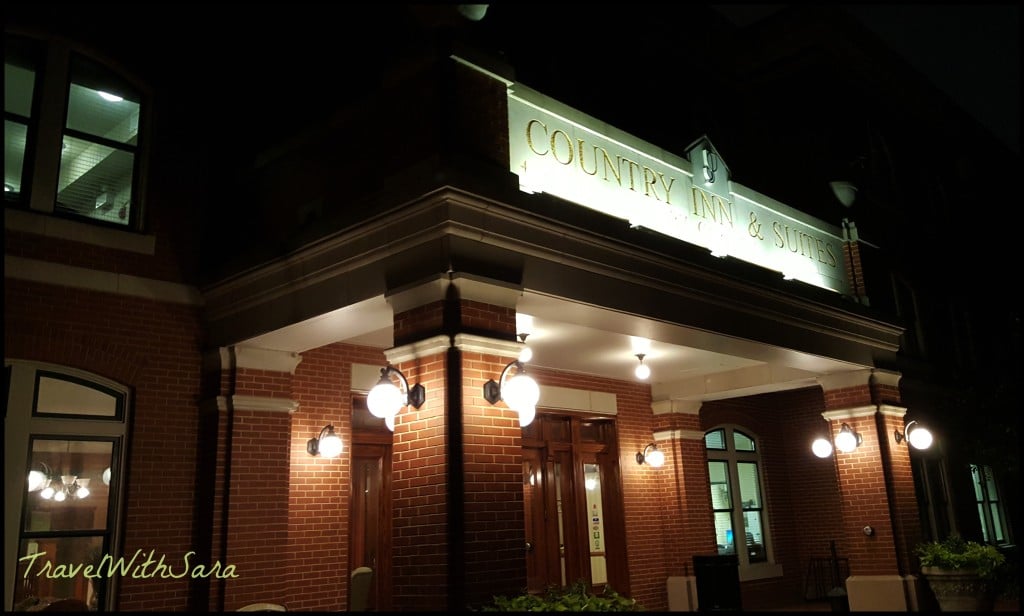 We learned, through our travels, that the best way to get from the airport to St. Charles was to call the hotel. The Country Inn & Suites will call a local St. Charles cab to transport you from the airport to the hotel. By doing this, your cab fare will be approximately 1/2 price. We learned by not doing this upon our arrival.
I had visited St. Louis several times before, but I had never set foot in St. Charles, Missouri. Boy, was I pleasantly surprised, as St. Charles, Missouri was home to a Main Street unlike any other. From the historical store fronts to the people, this community had it all. And then there was the food. This was a Main Street where it would not take long to blow a diet in an hour. From the fudge to the cookies at Grandma's Cookie shop, there was something to fill the appetite of everyone.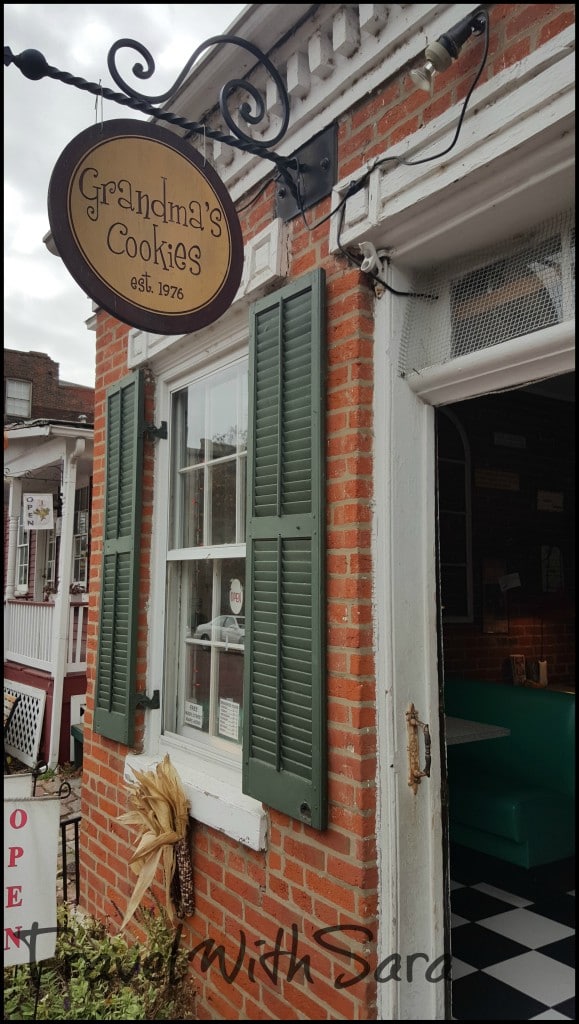 It's quite evident that St. Charles, Missouri is proud of its heritage. The buildings have been preserved and the community is vibrant. Christmas Traditions is coming very soon to St. Charles and we were told by the Chamber of Commerce office and several locals that there is nothing like a traditional Christmas in St. Charles, Missouri. Christmas Traditions runs November 27- December 24. I was blown away by a fall visit, so I can only imagine how awesome this event is. Have you been?
And a view off of Main Street looked something like this!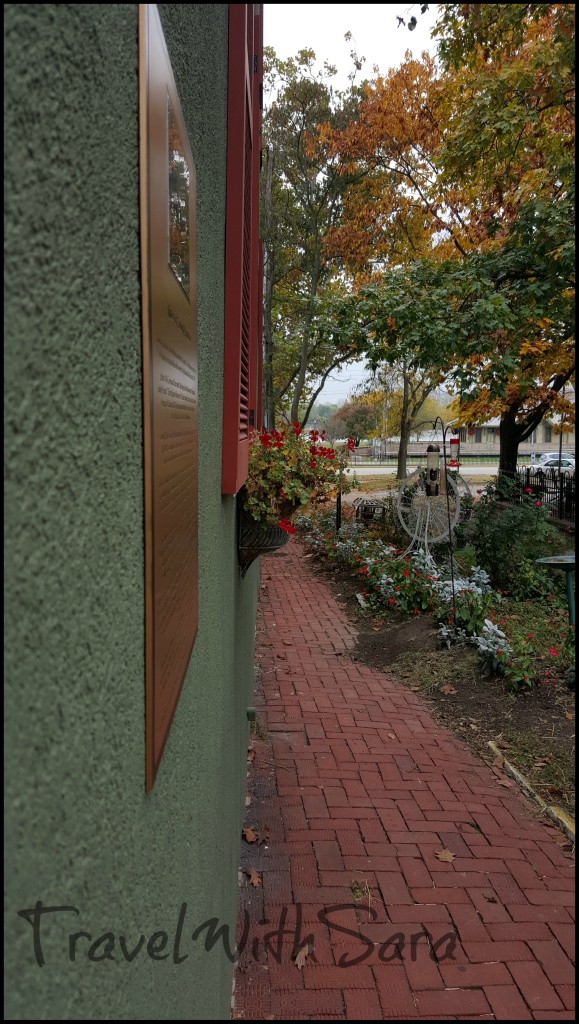 And if you happen to live in St. Charles, Missouri, I would encourage you to hop on Air Choice One and visit Clear Lake, Iowa. Christmas By The Lake is December 5th, with festivities all weekend long. If you can't visit this season, Clear Lake is open 365 days of the year and has something going on all the time. From the Kite Festival to an amazing 4th of July Celebration, known as the BEST in the midwest.The Mason City Municipal Airport is easy to fly in and out of. The Best Western Holiday Lodge in Clear Lake, Iowa also offers free transportation to and from the airport.
Stay tuned… we also explored St. Louis when we were in town.
*Thank you to the Clear Lake Chamber of Commerce for organizing this event, Kinseth Hospitality for lodging and to Air Choice One for the transportation.
The following two tabs change content below.
SaraB
Sara is a travel enthusiast that resides in North Iowa. You can find her traveling where the plane, train, ship, or car will go. Are you looking to take a road trip? Sara has solutions for you!