The Gateway Arch In St. Louis: An Experience In Itself
I have traveled through St. Louis several times and not stopped to explore the area. I recently had the chance to explore St. Louis with the North Iowa Bloggers, and we had the opportunity to go up in the Gateway Arch. It had been several years since I had went up in the capsule that seats five people, so I was ready to head up.
The Gateway Arch is a National Monument, which commemorates Thomas Jefferson and his role in opening the west in the United States of America. A fun fact: The Gateway Arch is the tallest monument in the U.S. at 630 feet.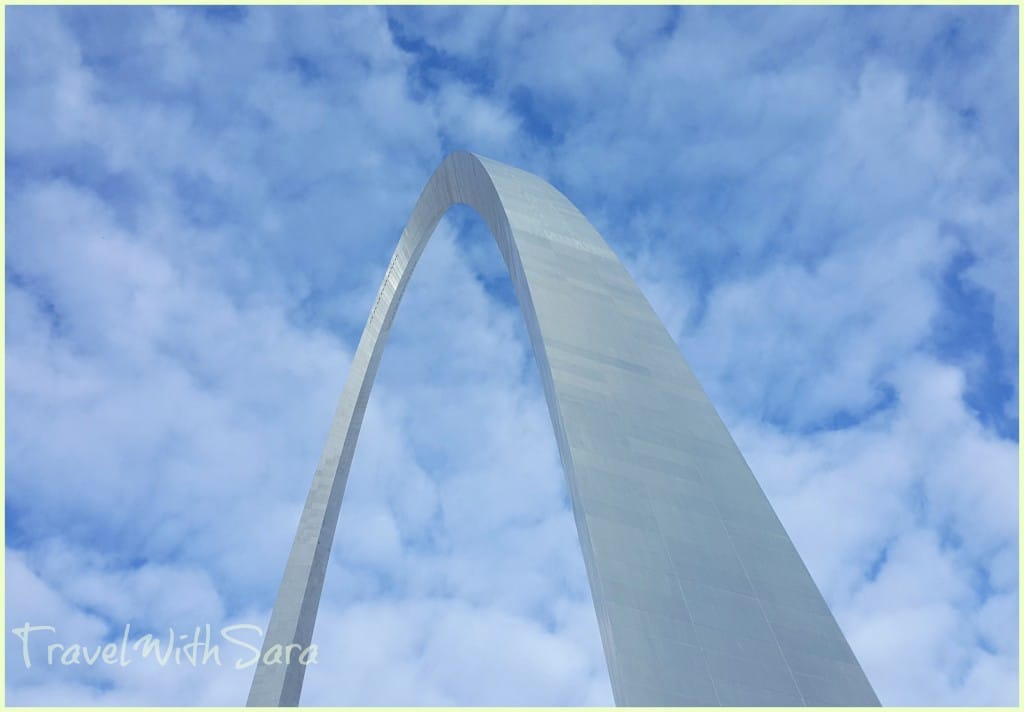 Something to take note of is the fact that your personal items can and will be searched before entering the Gateway Arch. One of our bloggers had mace in her purse and she had to dispose of it before entering. Make note: No firearms, knives, pepper spray, mace, or electronic weapons are allowed. Think of it like security at the airport and your entry will be smooth.
Inside there are two sets of trams. On our particular visit, there was one set running. During the summer, both are running and long lines do prevail. Our wait, the first week of November, was short and our visit was fun! Check out this view.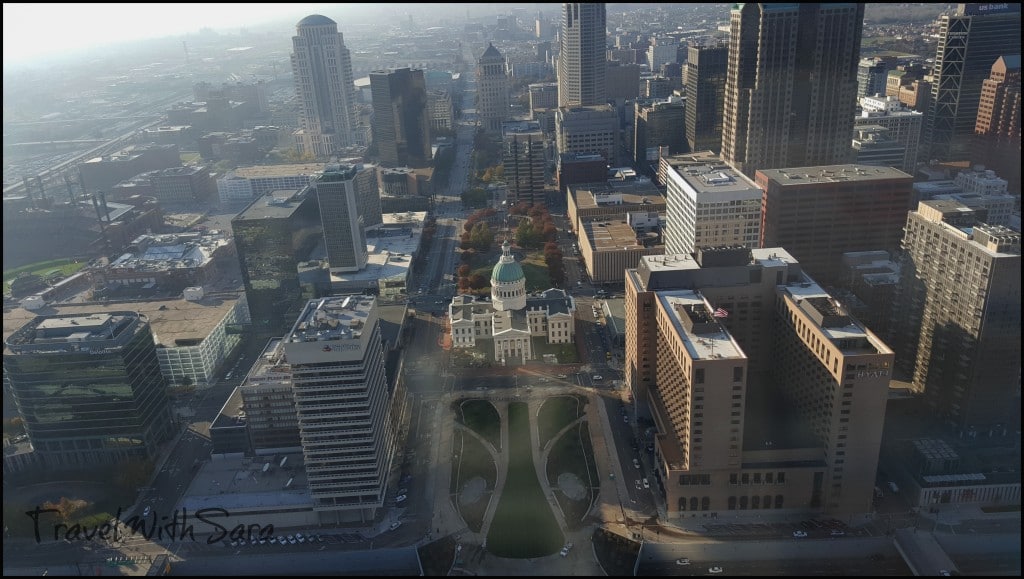 The area at the top is not large, but it does hold 160 people and there are 16 viewing windows on each side. Plan to spend a minimum of 45 minutes, on a quiet day, exploring the Gateway Arch in St. Louis. If you really want to get a good look out the windows, plan a little more time.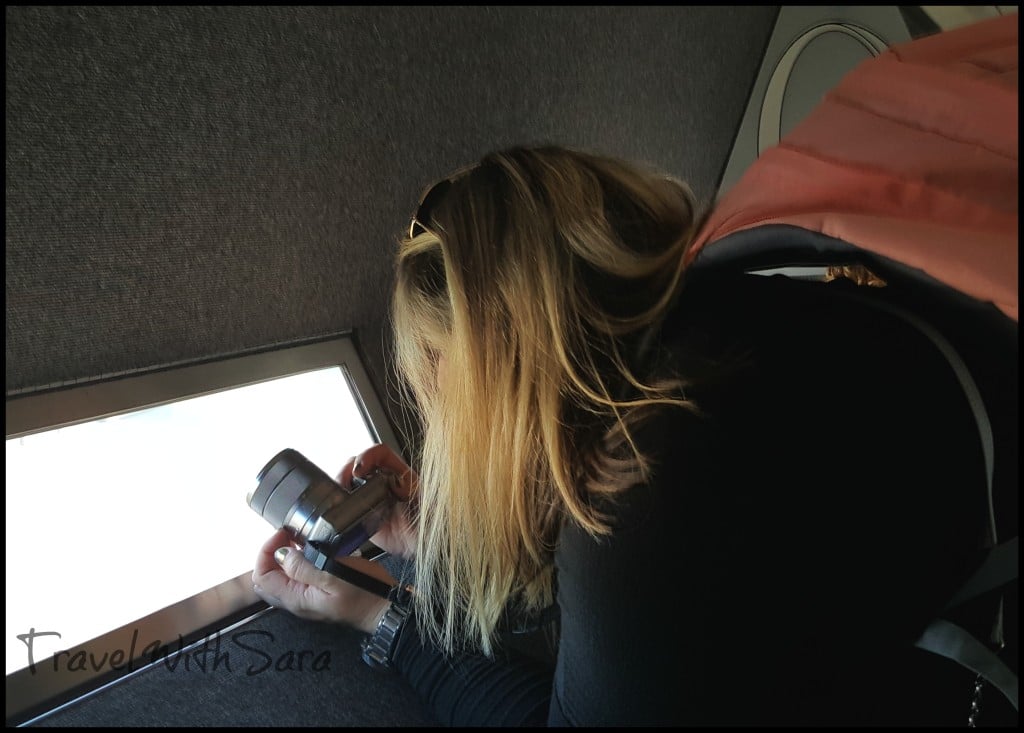 We explored and had a great time riding the tiny five person capsule to the top of the Gateway Arch. Once we were down, we checked out all the finds in the Gift Shop and headed on over to Ballpark Village, which is located next to Busch Stadium. We spent a couple hours enjoying appetizers and a few drinks before we headed back to St. Charles, Illinois. When we left the stadium area, we were greeted with this view.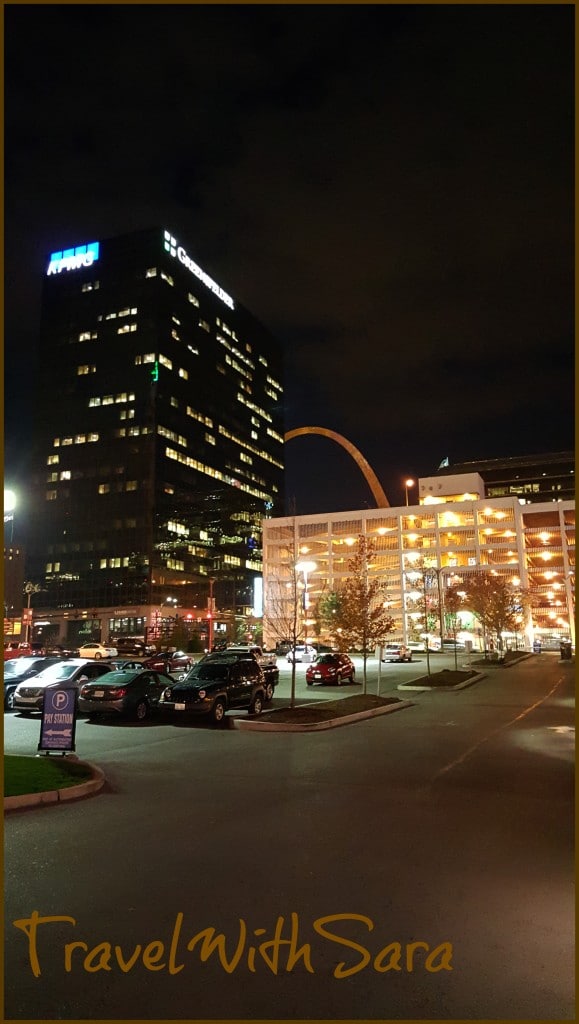 A contrasted view from the daylight, but well worth the view. The Gateway Arch is a fun place to visit while in St. Louis and it's also a great place to reflect on how the founders of our country traveled from east to west. Have you visited the Gateway Arch? If so… I'd love to hear about it!
* A thank you to the folks at the Gateway Arch for the ticket I received to visit. The opinions here are mine and nobody else's.
The following two tabs change content below.
SaraB
Sara is a travel enthusiast that resides in North Iowa. You can find her traveling where the plane, train, ship, or car will go. Are you looking to take a road trip? Sara has solutions for you!