How To Rock Your National Park Vacation And Not Make The Front Page News
Rocking your national park vacation is easy when you remember to plan early and use some common sense. It's never to early to begin the planning process. If you can, visit before Memorial Day or after Labor Day. These national park safety tips will help your vacation be fun and safe. When you have a plan and have some direction, you will have an enjoyable experience in a national park.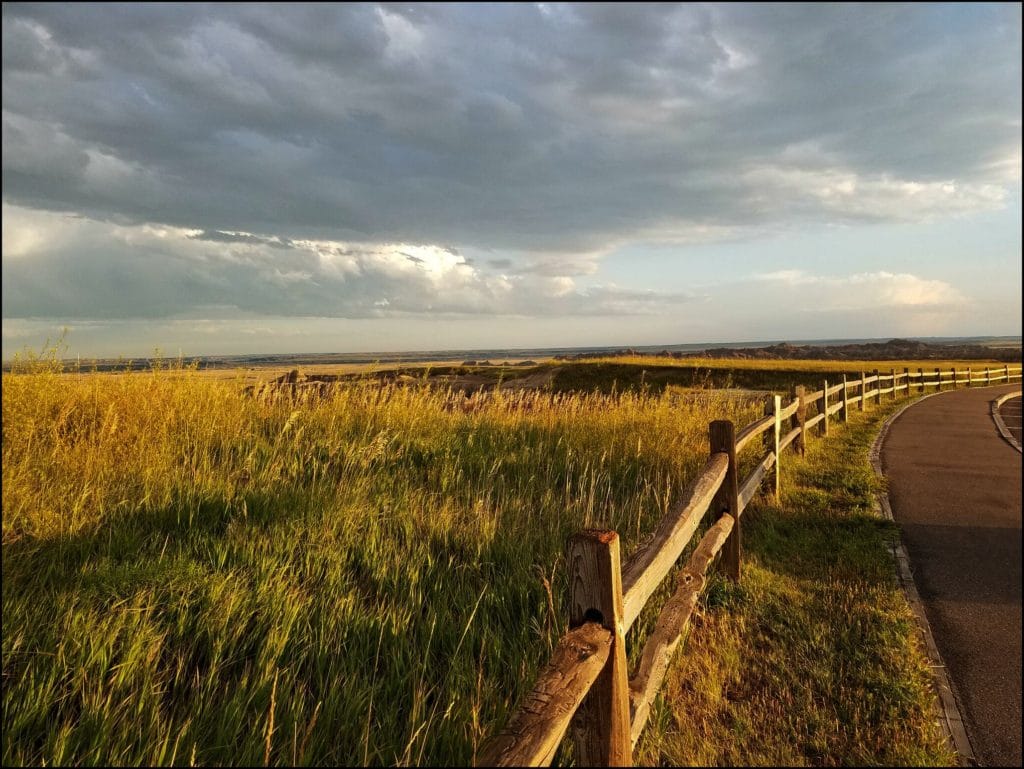 Plan To Visit During Shoulder Season
The weather is nice and the crowds are much smaller than they are during the peak summer travel season.
Rocky Mountain National Park is home to beautiful mountain tops, hiking trails and a lot of wildlife. If there's one tip I can give you, it is to educate yourself as to what animal is what. While hiking on the Bear Lake to Fern Lake Trail, we came upon a large herd of elk. We were waiting for the 50+ herd to cross the trail, when a couple young ladies came up behind my husband and I on the trail and said, "Oh, those deer are no problem and kept on walking." "Um, yeah! Those elk are a problem and you need to stay back." They did stop. You will see a lot of wildlife throughout the park and remember that is never ok to approach elk, or any wildlife to get that photo.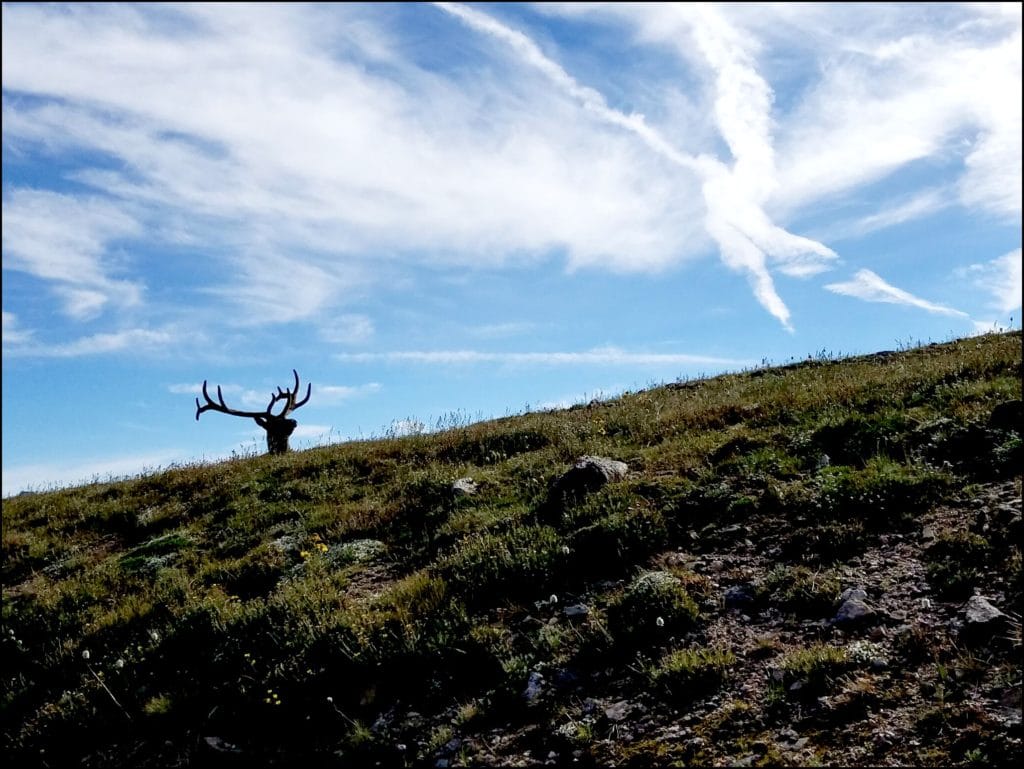 Tourists Not Being Smart In Rocky Mountain National Park
What you don't see in this photo, are tourists about five feet from this elk on the other side of the hill. As you can tell, you don't have to be five feet from an elk to take a great photo. This photo was taken from a parking area on Trail Ridge Road. There are signs that tell park visitors to not walk off the trails, as the tundra is precious in this area of Rocky Mountain National Park. If only visitors would respect the wildlife and the tundra, the national park experience would be better for all of us in the long run.
Pack Your Binoculars
Pack your binoculars and your viewing window will become even wider. National parks offer stunning views, and it's a simple safety tip when it comes to national parks. After all, your binoculars may be what helps you spot the wildlife ahead on the trail.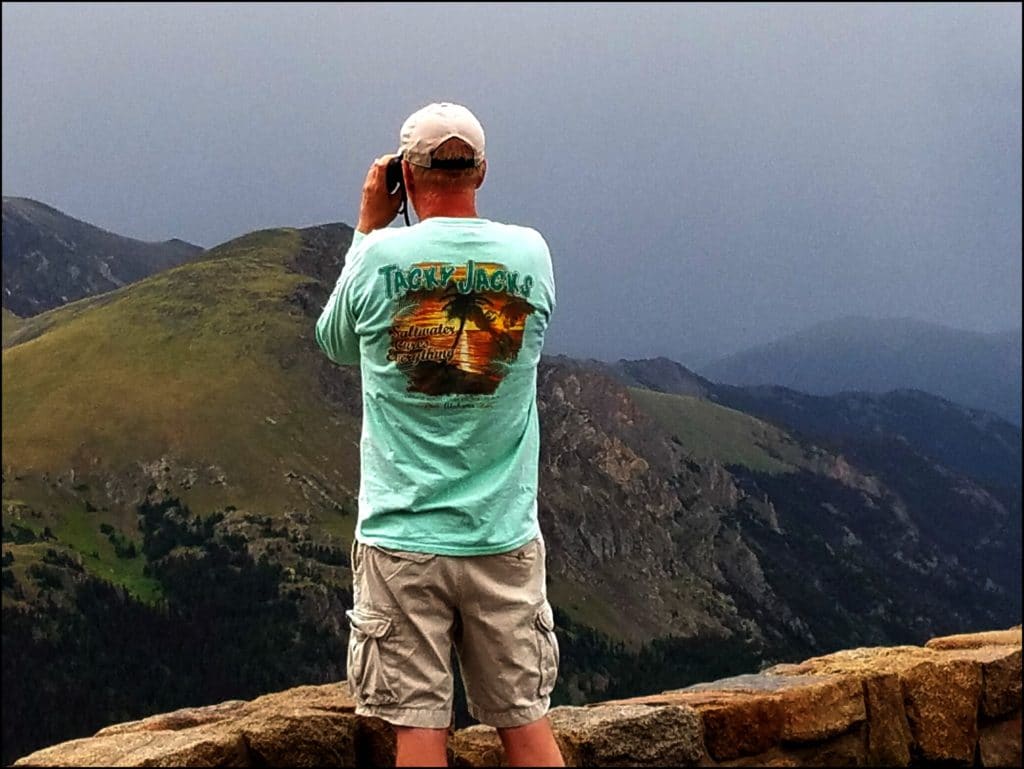 Camp At The KOA In Estes Park
Lodging in Estes Park is abundant, but if you want to stay at a particular place, book your stay now. The Estes Park KOA offers camping and a unique cabin experience in their camping cabins. Cabin K2 offered plugs ins for electronics and a nice place to call home for a couple of nights.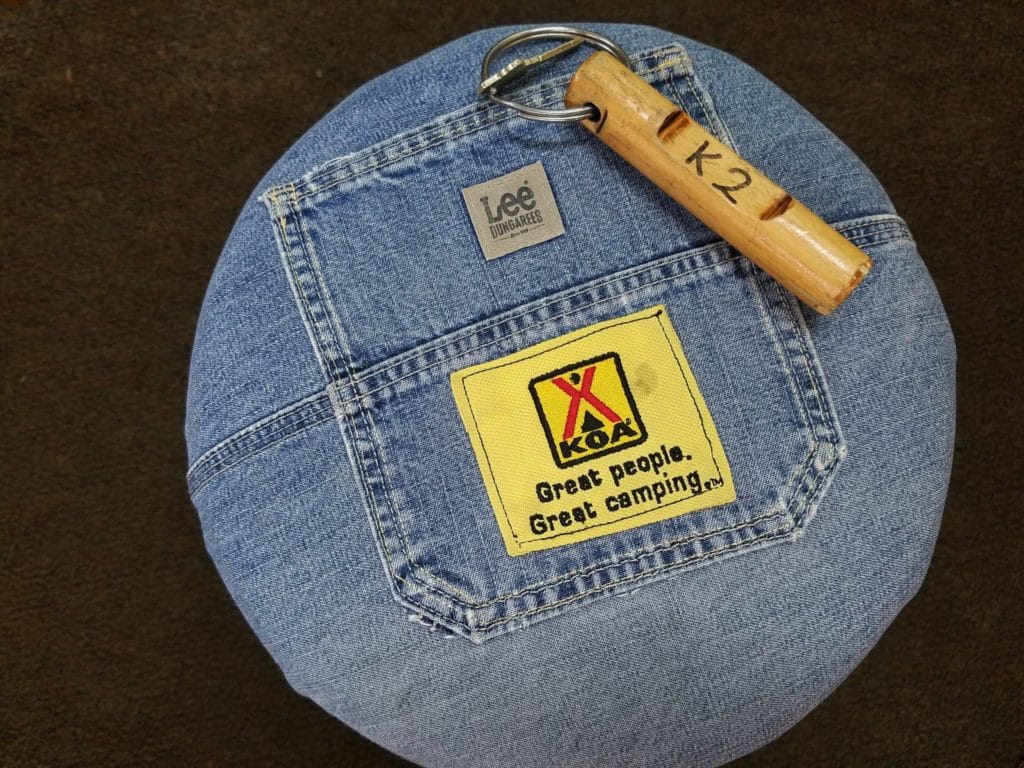 Wildwood Inn Offers Lodging In Estes Park
If you are looking for a more luxurious lodging experience near the entrance to Rocky Mountain National Park, I would recommend the Wildwood Inn. This inn offers relaxation at its finest after a day in the national park.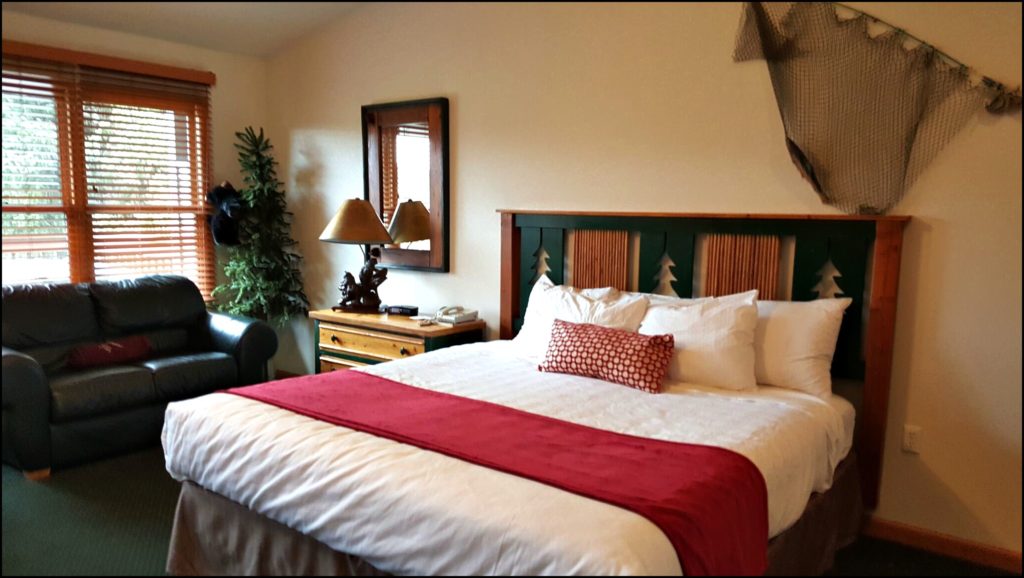 Most importantly, once you have your dates for your national park vacation, book your lodging. There's nothing more frustrating than to arrive at a destination and find your choice of lodging is booked. I speak from experience on this, so do not disappoint yourself and book ahead.
Respect The Bison In Theodore Roosevelt National Park
Theodore Roosevelt National Park is the easiest park to visit with kids. While cruising through this park, you will not have to look very hard to see wildlife. Again, remember, you need to stay back, as all wildlife is wild. While approaching a parking area in this national park to take a photo of a beautiful overlook, my plans were quickly changed, due to the presence of this bison.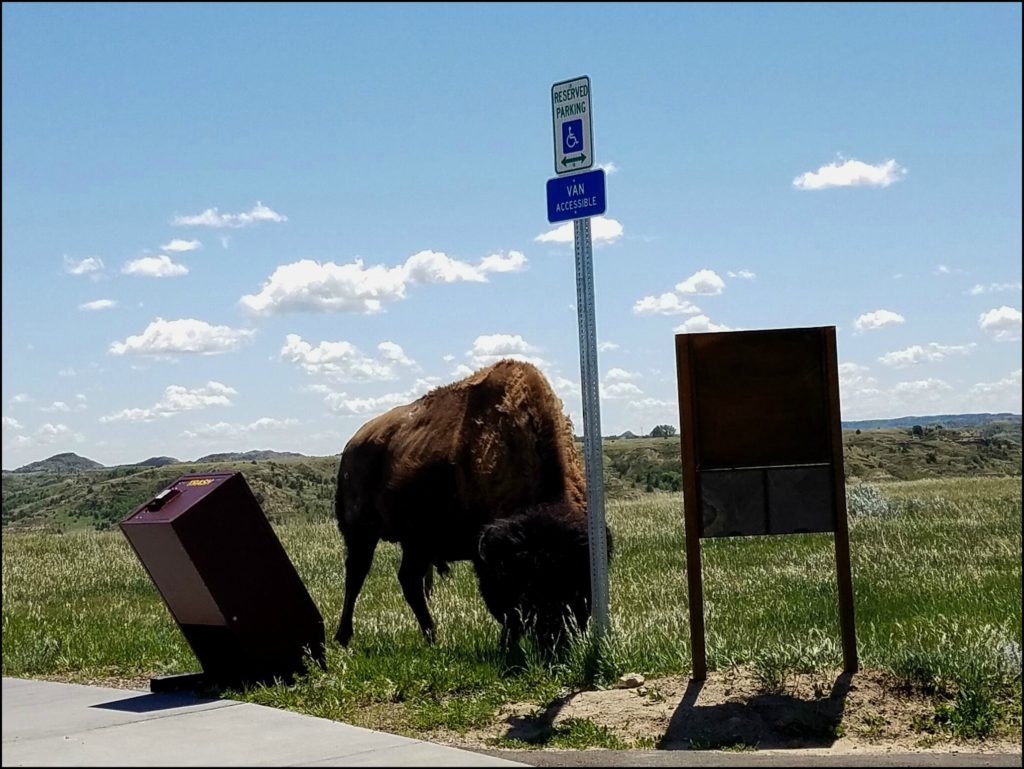 As you can tell, the bison do not care that there is a parking lot and a trash can nearby for tourists to use. This is not the place to get out of your car and get a close-up photo for your photo album. I snapped this photo from my car and drove on by. These national park safety tips are designed with the average visitor in mind. Bison may appear calm, but they can turn on you in a second.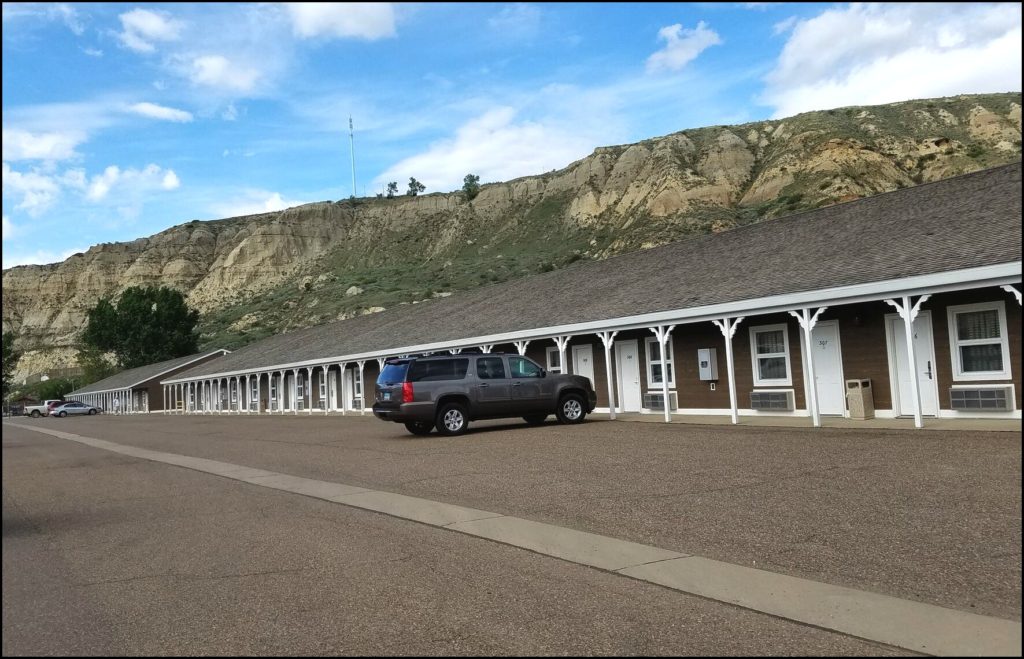 Family-Friendly Lodging In Medora
The Badlands Motel in Medora offers affordable, up to date rooms for a family, fun lodging experience.
Keep The Bears Behind Your Binoculars In Glacier National Park
Glacier National Park offers stunning views along the Going To The Sun Road. If you are planning a hike back to the most popular hiking trail in the park, Avalanche Lake, find your parking space around sunrise.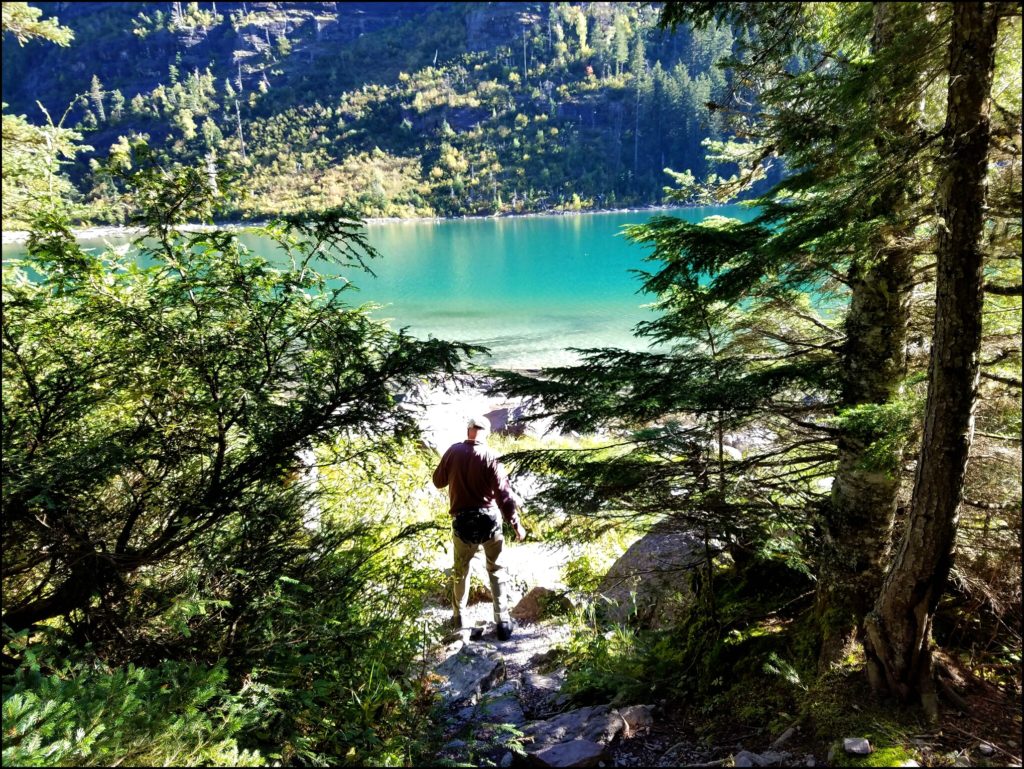 The lot fills fast and you will not be hiking on a crowded trail. Pay attention to the signs on the trail, as they will keep you updated as to bear activity and any washed out areas on the trail. There is an outhouse on this trail, so plan accordingly and pack some tissue in your pack. I would highly recommend dining at Norm's in Kalispell after a long day of hiking in the park.
Read The Signage On The Hiking Trails In Badlands National Park
Badlands National Park in South Dakota offers views that you simply cannot experience anywhere else. Most importantly, pay attention to the signs on the hiking trails.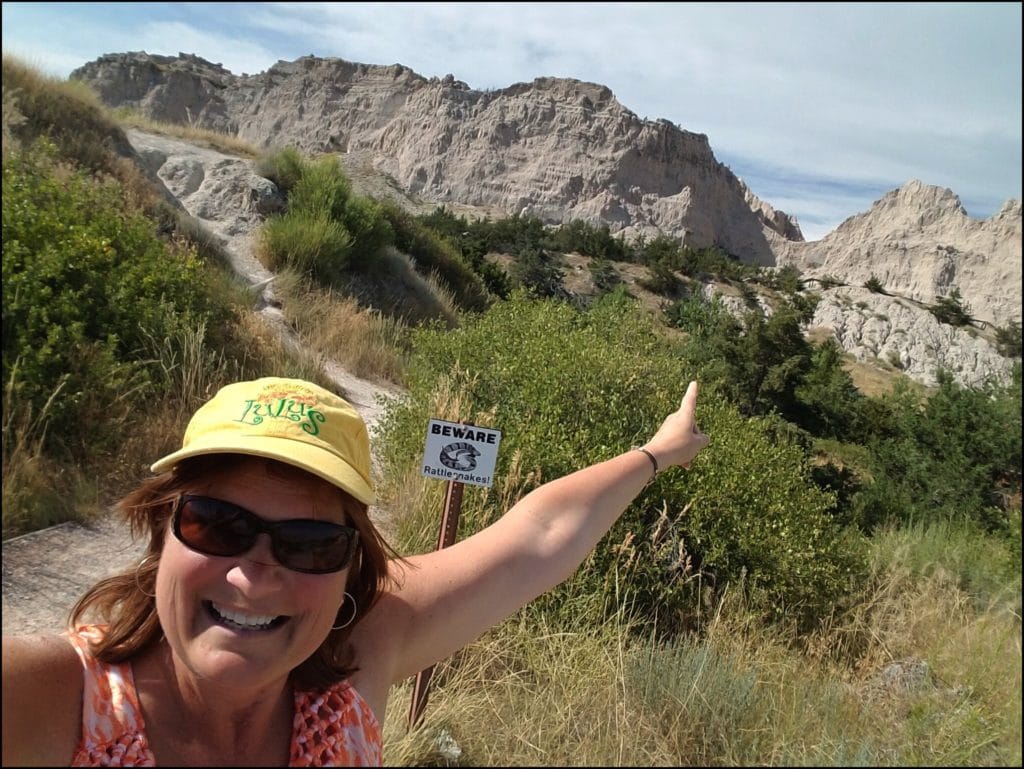 To get the most out of wildlife viewing, I would suggest driving through the Badlands near sunrise and sunset. The wildlife is moving around and the views of the sun along the skyline, are views that will be forever embedded in your brain. If you are lucky, the wildflowers will be in bloom on your visit.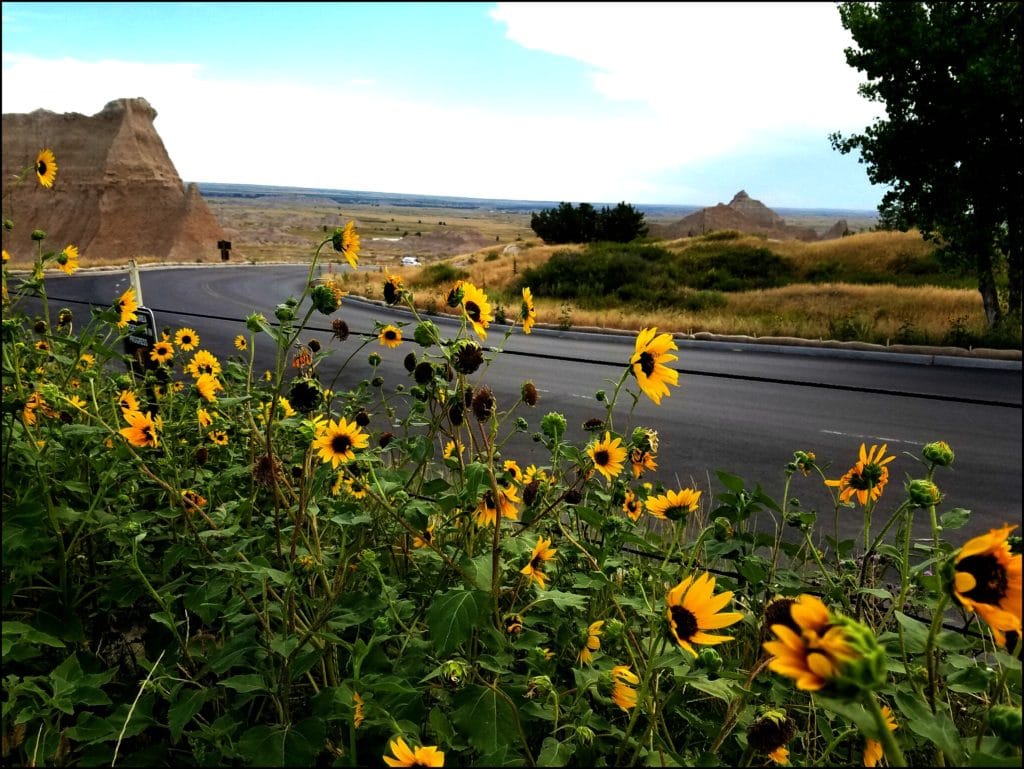 Camping Near Badlands National Park
The Badlands/White River KOA offers campsites and camping cabins, with a convenient location near the national park.
Make your national park vacation your best vacation ever. These national park safety tips will help you have an epic national park vacation in the beautiful outdoors in America. Start planning now and bring your dream vacation to life. Remember to follow the park rules, pay attention to the signage, and be smart when it comes to approaching wildlife. These simple steps can keep you from becoming a part of a national news story and help you rock your national park vacation.
Happy Traveling~ Sara
The following two tabs change content below.
SaraB
Sara is a travel enthusiast that resides in North Iowa. You can find her traveling where the plane, train, ship, or car will go. Are you looking to take a road trip? Sara has solutions for you!