John Deere Engine & Tractor Museum: Waterloo, Iowa
The John Deere Engine & Tractor Museum in Waterloo, Iowa, is one that you will want to put on your road trip list. Museum enthusiasts will love this museum and all it has to offer. Located right off of the main road that runs through Waterloo, it's easy to find. Parking and entrance into the museum are also free, along with a large parking lot. If you are driving a motorhome or pulling a trailer, parking is ample. With a nice warm welcome, it's not hard to remember you are in a " green" facility!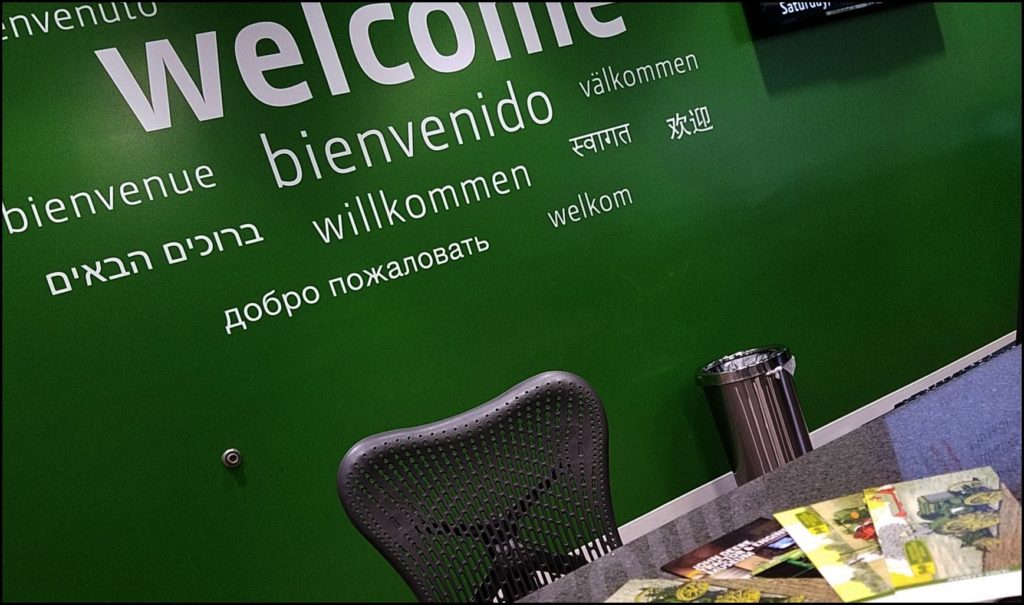 We received our time cards upon entering and an opportunity to ask questions. The staff was very friendly and knowledgeable, which is not always the case when a museum offers free admission. I was impressed with the friendly welcome and a reminder to view the short video before we toured the museum. Half way through the museum, we were able to stamp our time cards. Have you ever stamped a time card?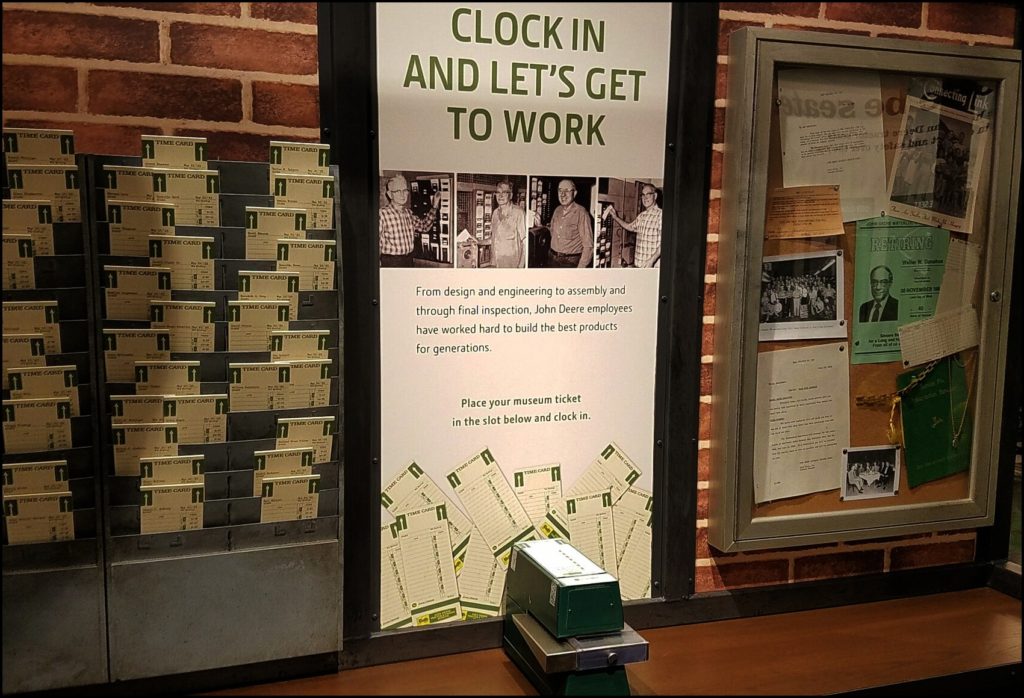 I'm an Iowa farm girl and grew up around red tractors, and through the years I have learned to embrace John Deere green.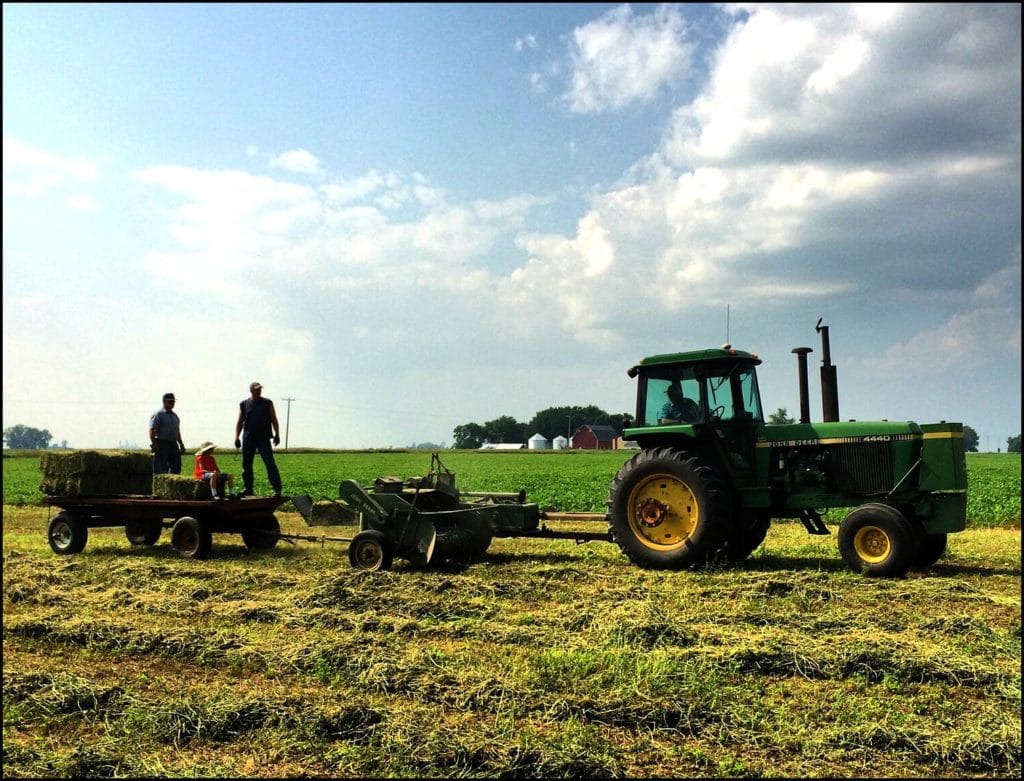 I knew that John Deere was a leader in tractor safety, but I was surprised to learn that John Deere was the leader in the industry when it came to rollover protective structures. I had never given it much thought until I was strolling through the museum.
It's evident that agriculture has evolved over the years. From the entrance to the exit, it's almost as though you are farming and growing with the changes. The equipment was smaller early on and as time progressed, the equipment became larger. The metal wheels are something that I still try to wrap my head around.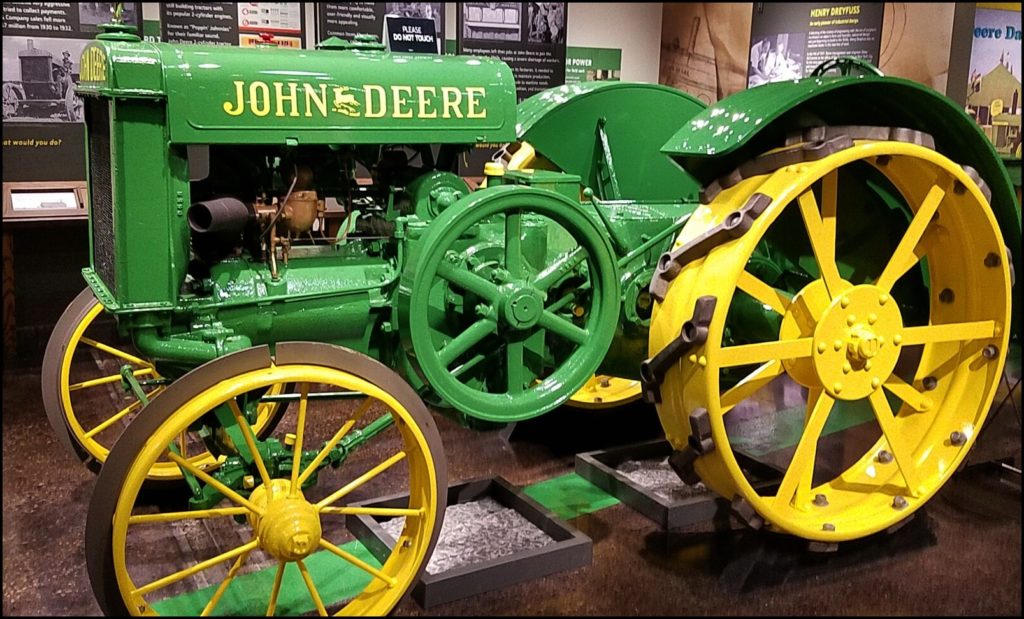 Different hands on activities are throughout the museum. I liked how these activities varied and offered something different in each display area. When you lined up the tractor here with the yellow arrow, a video began to play describing how the John Deere equipment worked.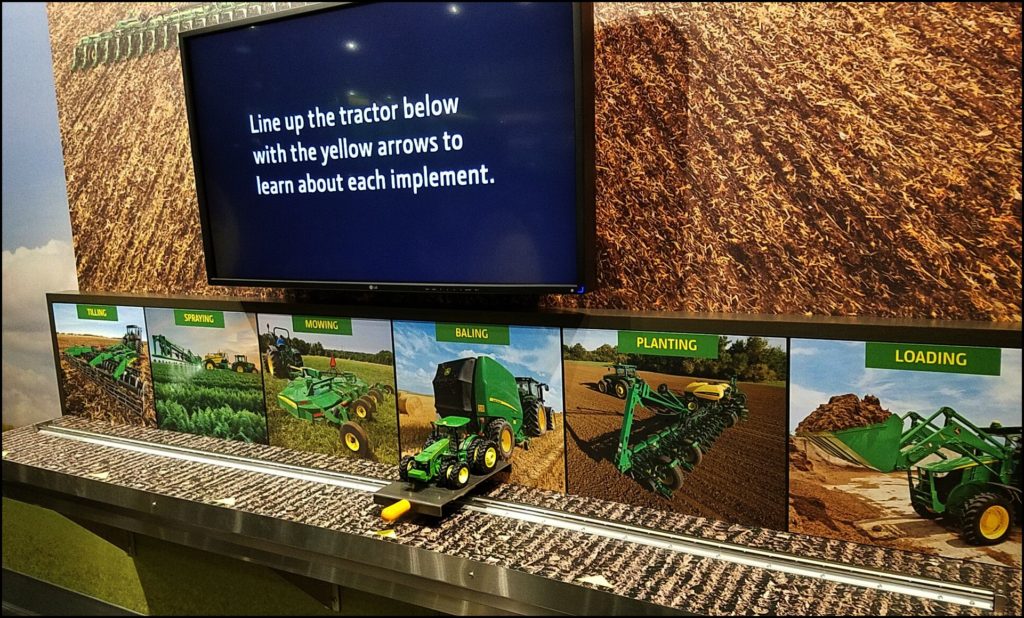 From tractor safety to the assembly process, each area of the museum has something unique to offer. I thought this was a great comparison for everyone to see.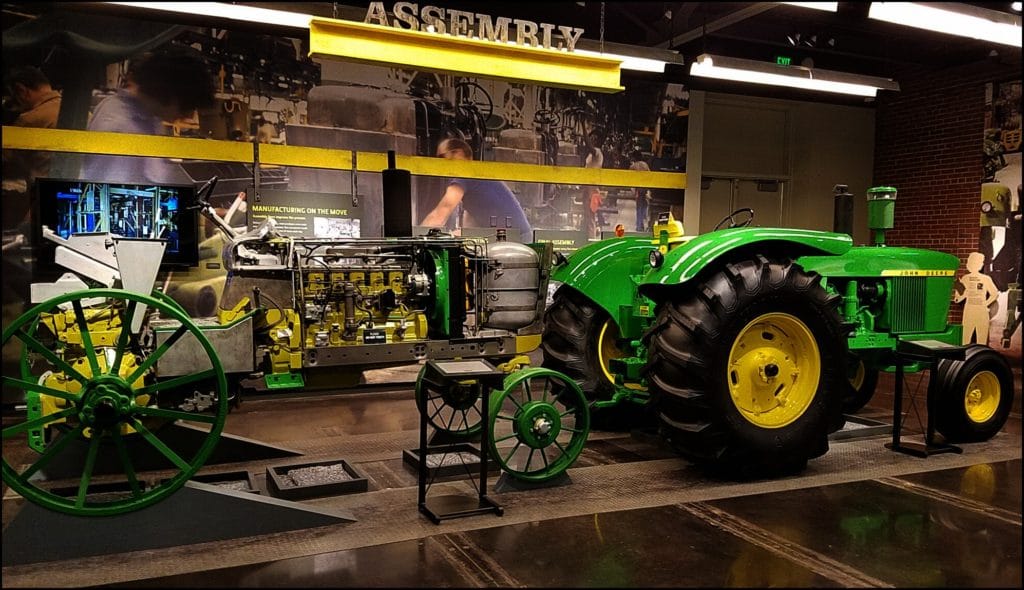 If you want to experience a little agriculture while exploring the midwest. Why not swing into the John Deere Tractor & Engine Museum in Waterloo, Iowa?
The museum is closed on Easter, Thanksgiving,Christmas Eve, Christmas Day, New Year's Eve and New Year's Day.
"Like" Travel Waterloo on Facebook to stay up to date with current happenings in the area.
The following two tabs change content below.
SaraB
Sara is a travel enthusiast that resides in North Iowa. You can find her traveling where the plane, train, ship, or car will go. Are you looking to take a road trip? Sara has solutions for you!