Celebrating 40 Years In Mason City With A Fall Festival And More
Some of you know that Mason City, Iowa is my hometown. It's an architecture lover's hot bed and more. There's a big street party coming up on October 14th. If you are looking for a "new" fall festival, this is where the fun is.
Oak Leave Comics & Collectibles is having a party in Mason City, Iowa. Are you from the Scooby Doo era, as I am? The Mystery Machine is always a good conversation starter when it comes to Saturday morning memories. If you have not stepped foot in this North Iowa establishment, this is your opportunity. The fun will be held on Saturday, October 14th. If you are a comic book lover, collector or looking for some good old fashioned family fun, this is your event. From face painting to Super Heroes, you will find something to entertain you.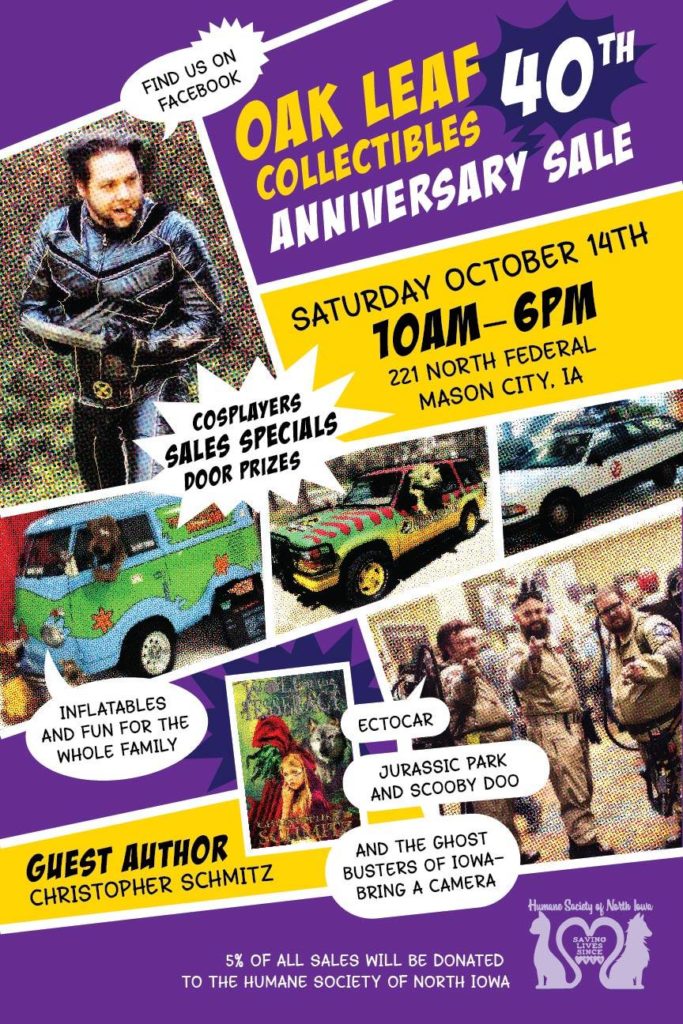 There is even a pet costume contest this year during the celebration of 40 years in business. Here's a little more information if you'd like to participate. "We're excited to sponsor the 1st Annual PET COSTUME Contest along with Lucy & Olive, Oak Leaf Comics & Collectibles and Main Street Mason City on Oct. 14th at the 1st Annual Fall Fest on Federal. Registration is required to this juried contest. Judging at 2:30, awards at 3:00."
And in case you didn't know, there's a Fall Festival all wrapped up into this huge celebration at Oak Leaf Comics & Collectibles. Main Street Mason City is hosting the pet costume contest, vendors, food and live music. Main Street in Mason City will be hopping on Saturday, October 14th.
There's, even more, going on, as The Quarry & Tapas Bar Oktoberfest starts at 11 am with a bean bag tournament and five different live music options throughout the day.
If you are looking for something a little different to do on a fall weekend in Iowa, Mason City has the fun lined up on Main Street. I don't know about you, but an afternoon with the Ghost Busters sounds like fun, don't you agree?
Spend some time in Central Park and appreciate the amazing architecture that Frank Lloyd Wright has provided for your viewing pleasure.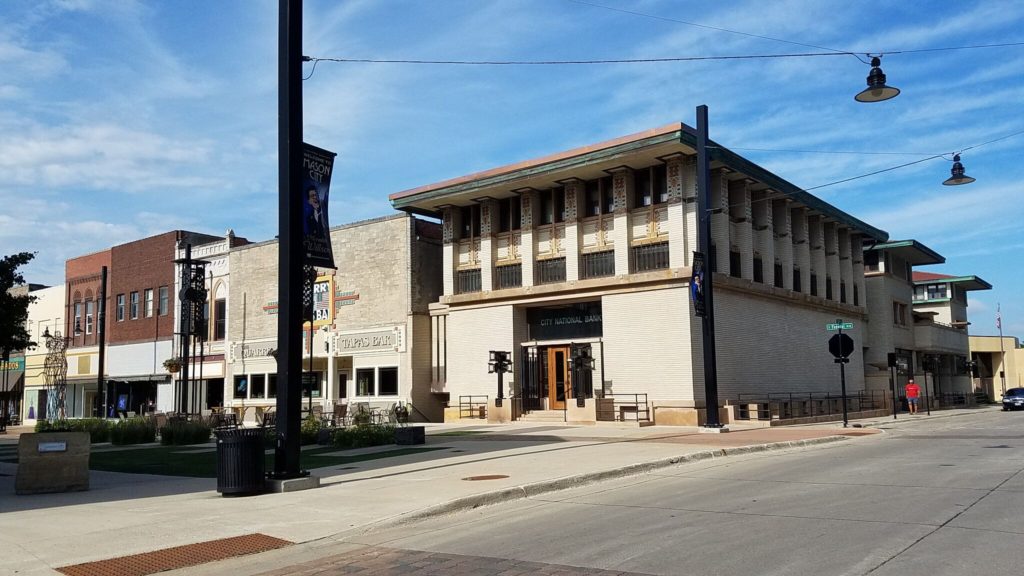 If you need a hotel room in the heart of Mason City, this is your place!
The following two tabs change content below.
SaraB
Sara is a travel enthusiast that resides in North Iowa. You can find her traveling where the plane, train, ship, or car will go. Are you looking to take a road trip? Sara has solutions for you!