Hampton Inn & Suites: Kenosha, Wisconsin
Many of you know that I am a fan of a hotel that offers a user friendly business center and the Hampton Inn & Suites in Kenosha, Wisconsin, did not disappoint me.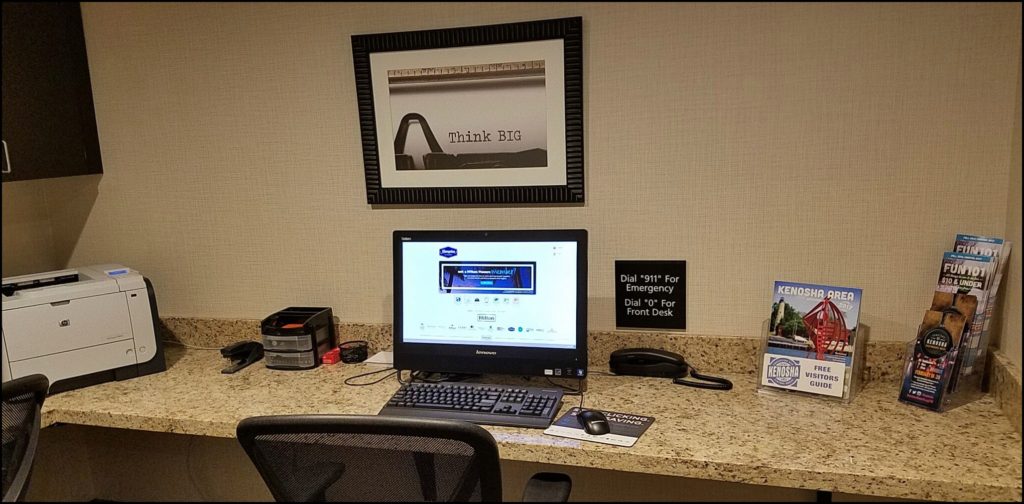 It not only had a nice business center, it had a spectacular area for breakfast and more!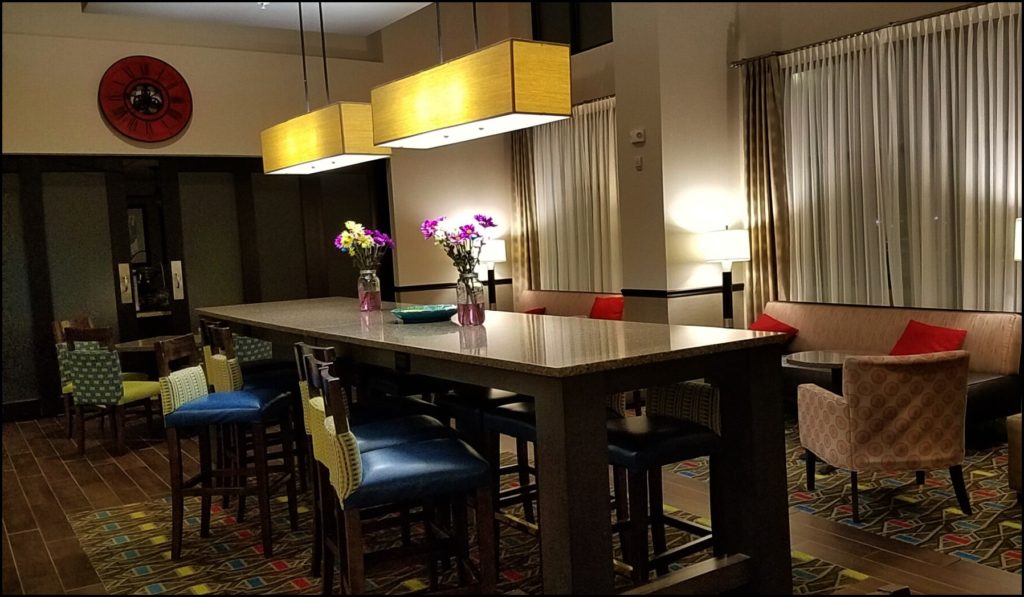 This property was similar to the Hampton Inn & Suites in my hometown of Mason City, Iowa.
On a recent stay in Kenosha, Visit Kenosha; hosted my stay and I was pleasantly surprised to learn that this Hampton Inn & Suites is a Kinseth Hospitality property. I have learned that hotels that are owned and/or managed by Kinseth, offer the best possible service you will find when it comes to hotels.
Kenosha surprised me in several ways, as I had no idea that Kenosha was seriously a foodie town! Who knew? Obviously, not I! Breakfast was served up hot and fresh at the Hampton Inn & Suites in Kenosha, which filled me up for a day of exploring in Kenosha.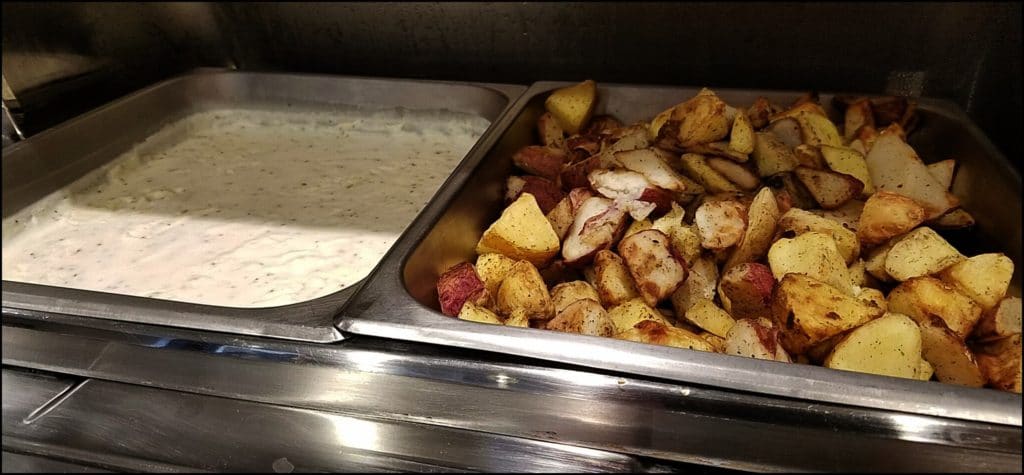 In case breakfast is not enough, you can hit up Mike's Donuts & Chicken for a mouthwatering donut that will leave your mouth watering and clammering for more. How does this Chubby Hubby Cyclops look?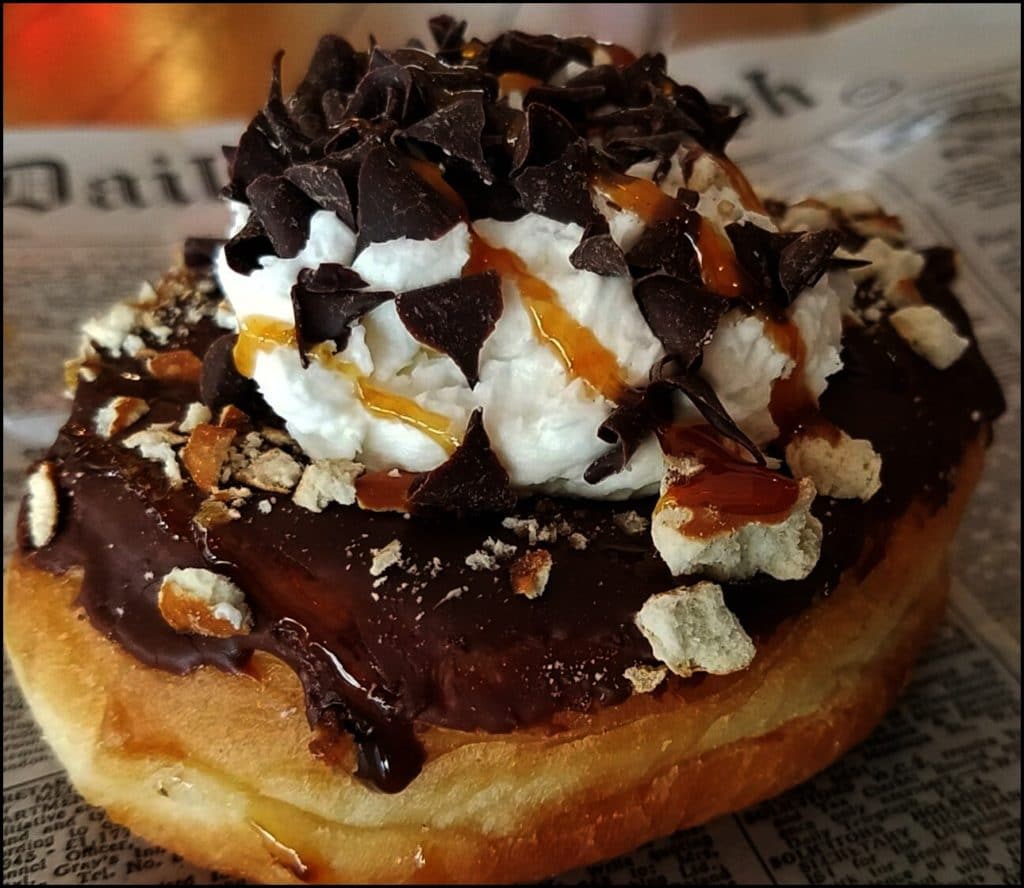 One thing that I appreciated was the fact that there were several types of pillows to choose from. Do you like a soft and squishy pillow or a stiffer one? This hotel in Kenosha has all of your pillow needs covered.
An indoor pool and fitness center are also offered on this property. And of course, this travel writer appreciated the free connection to the world wide web. For those travelers wanting to stay connected, the Hhonors mobile app offers the ability for you to choose your room and the view that you want. And let's face it, the hallways offer an upbeat feeling and offer a desire to stick around.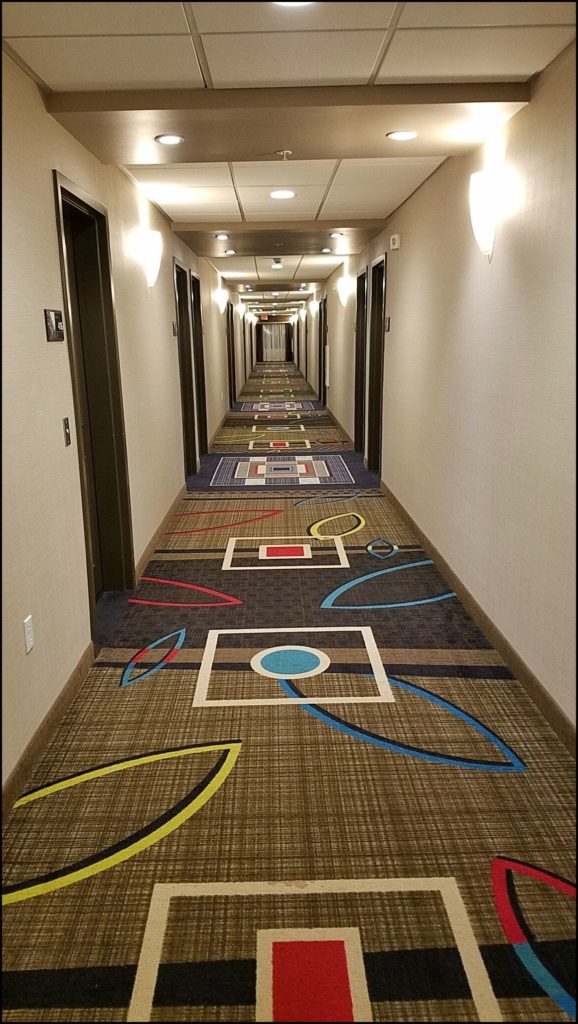 You can also open your hotel room with your smart phone when using this app. If connectivity is your thing, this hotel will win you over. This friendly reminder, in the elevator, that selfies are OK, made me smile!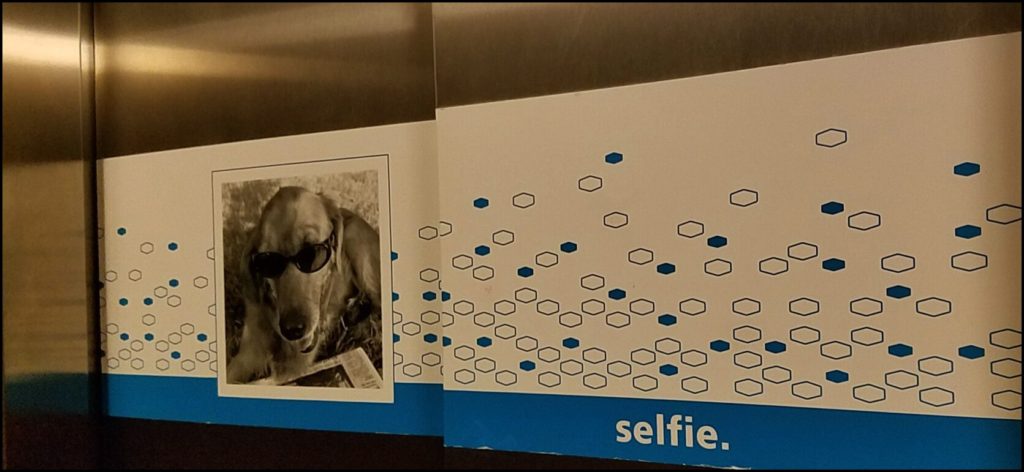 Two things about this property really stood out with me. The parking lot was very clean and due to the fact that this property is new, there's a lot of open area around the property. Therefore, you will not find people "wandering" around the parking lot. The shared common areas in this hotel were very clean, welcoming and a place where I would not have minded staying all day.
It isn't everyday that I find a hotel that offers a place for me to want to rest my feet and enjoy a whole day in a commons area. The Hampton Inn & Suites in Kenosha is a property that I would highly recommend to anyone looking for a warm, welcoming place to stay while in Kenosha.
Tell me, when are you planning to visit Kenosha? Stay tuned, as I have several ideas on how you can spend your time while exploring this town in the midwest.
Stay Connected:
"Like" Hampton Inn & Suites Kenosha on Facebook: https://www.facebook.com/HamptonInnandSuitesKenosha/
"Like" Visit Kenosha on Facebook:
https://www.facebook.com/VisitKenosha
"Like" Mike's Donuts & Chicken on Facebook:
https://www.facebook.com/MikeLikesDonuts
*Thank You To Visit Kenosha For Hosting My Stay in Kenosha
The following two tabs change content below.
SaraB
Sara is a travel enthusiast that resides in North Iowa. You can find her traveling where the plane, train, ship, or car will go. Are you looking to take a road trip? Sara has solutions for you!