Highlights Of The Amelia Earhart Days In Atchison, Kansas
The Amelia Earhart Festival is an annual event that is held in Atchison, Kansas. Attendees come from all around the globe, to honor their hometown hero, Amelia. When I was invited to attend the festivities this year, I jumped at the opportunity. As a young girl, I loved reading about the life of Amelia Earhart. She was the first female passenger to cross the Atlantic by airplane in 1928. And then in 1932, she took the controls of a Lockheed Vega 5B to complete a nonstop solo transatlantic flight. To this day, fans flock yearly to Atchison to relive Amelia's achievements.
My weekend kicked off as a special guest at a dinner where Amelia's family and friends gathered. I had the opportunity to meet Julie Clark. Julie is a retired Northwest Airlines Captain and she has logged more than 31,000 accident-free hours in the air. Julie is an inspiration to all women pilots.
Much to my surprise, Amelia Earhart's niece, Amy sat next to me for dinner. Never in my wildest dreams did I think that I would eat a meal sitting next to Amelia's niece in Atchison, Kansas.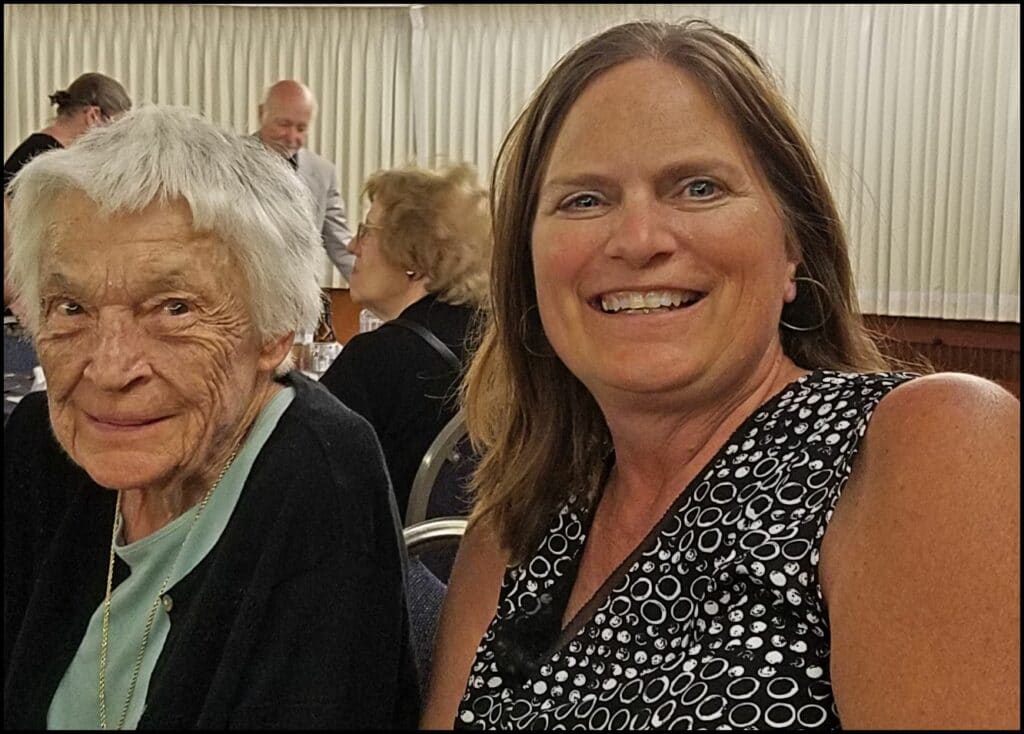 LAKE FEST KICKS OFF THE CELEBRATION FOR THE AMELIA EARHART FESTIVAL
America's finest country music stars headline this annual event, where folks gather on Lake Warnock. Bring your lawn chairs and enjoy a wonderful summer evening in the park with live music.
ANNUAL AMELIA EARHART FUN RUN
If music is not your thing, there is an event for you at Amelia Earhart Days in Atchison. A family, friendly race is held in conjunction with the Amelia Earhart Festival, which begins and ends at the Atchison YMCA.
The airport is also home to several activities, with a fly in and the opportunity to view Muriel, a 1935 Lockheed Electra L-10-E.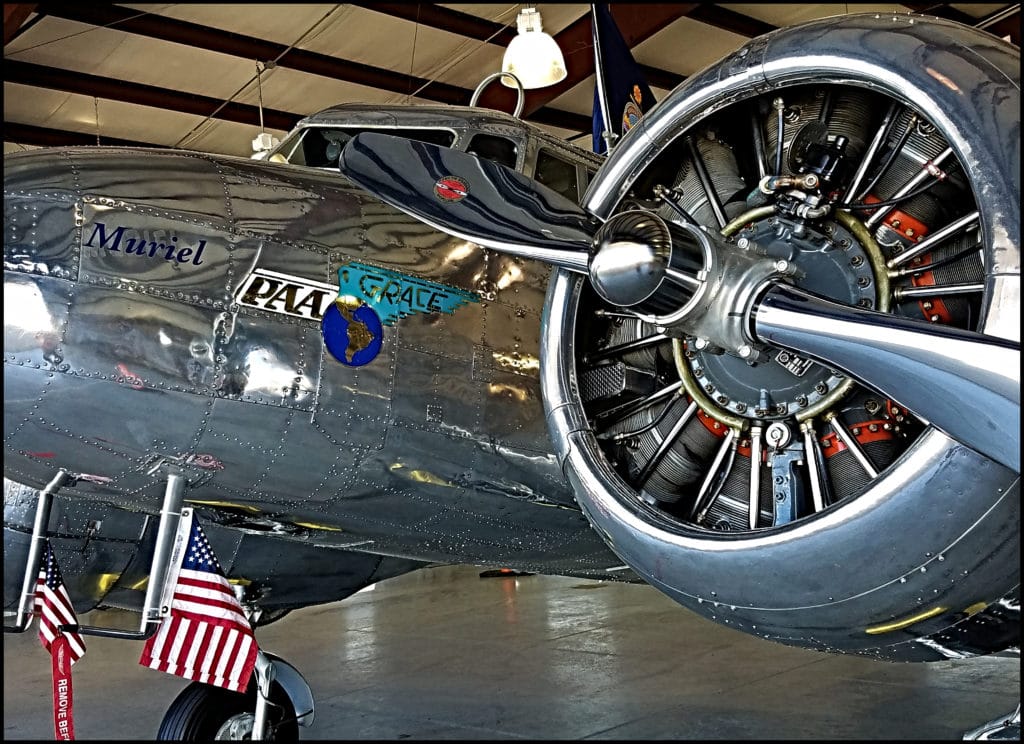 This is the last remaining airplane that is exactly like the one that Amelia flew 80+ years ago, in her attempt to circumnavigate the globe. Children's activities, as well as pancakes, are available for attendees.
FAMILY FRIENDLY CARNIVAL FOR ALL AGES
The carnival is located at Main and 4th Streets in Atchison and has a little bit of something for everyone. The usual funnel cake was also very impressive.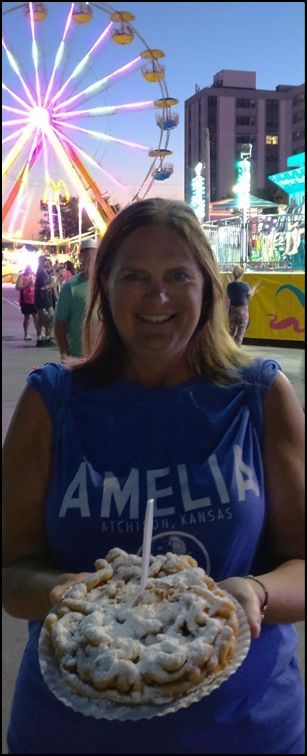 I was pleasantly surprised by how friendly the Wagner Carnival employees were. This was the first time, in my 52 years, that a carnival employee personally thanked me for visiting. That speaks volumes!
The Pioneering Achievement Award Luncheon is also open to guests. it's important to note, that tickets need to be purchased ahead of time.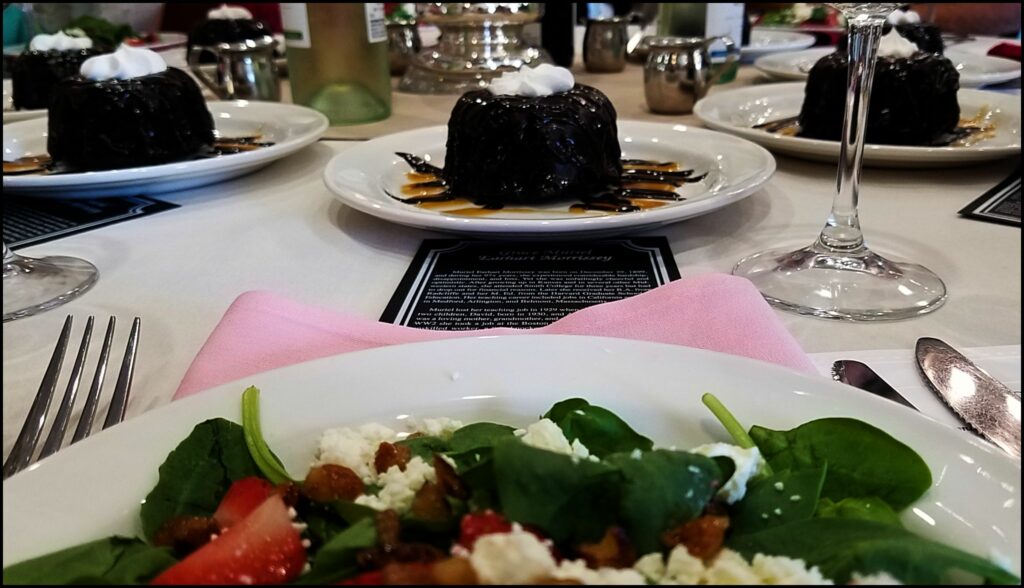 This is also where visitors can get insight into the family of Amelia and all she continues to inspire today. I was honored to attend.
AEROBATIC PERFORMANCES AND CONCERT IN THE SKY
This was the first time that I have attended an air show with aerobatics. Julie Clark, an air show veteran, flew over the Missouri River with quite a show!
The fireworks show rounded out the Amelia Earhart Festival and all I can say is, "Wow!" Atchison, Kansas knows how to throw a party and keep the spirit of Amelia alive.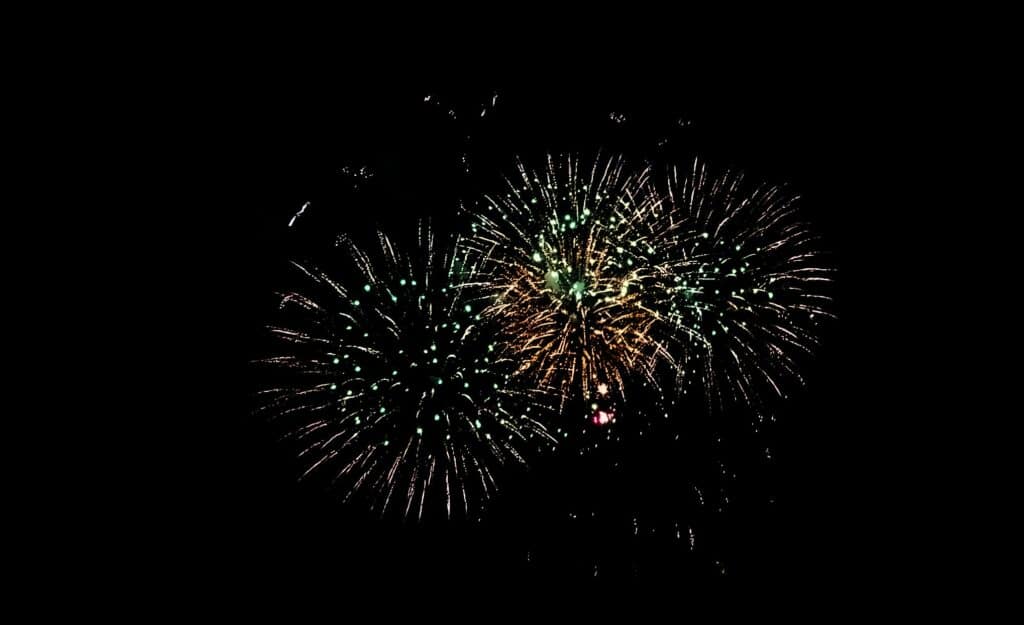 My fondest memory from this event will be how this event brings people together from all around the globe. Amelia Earhart lives in the heart of many, particularly those in Ireland.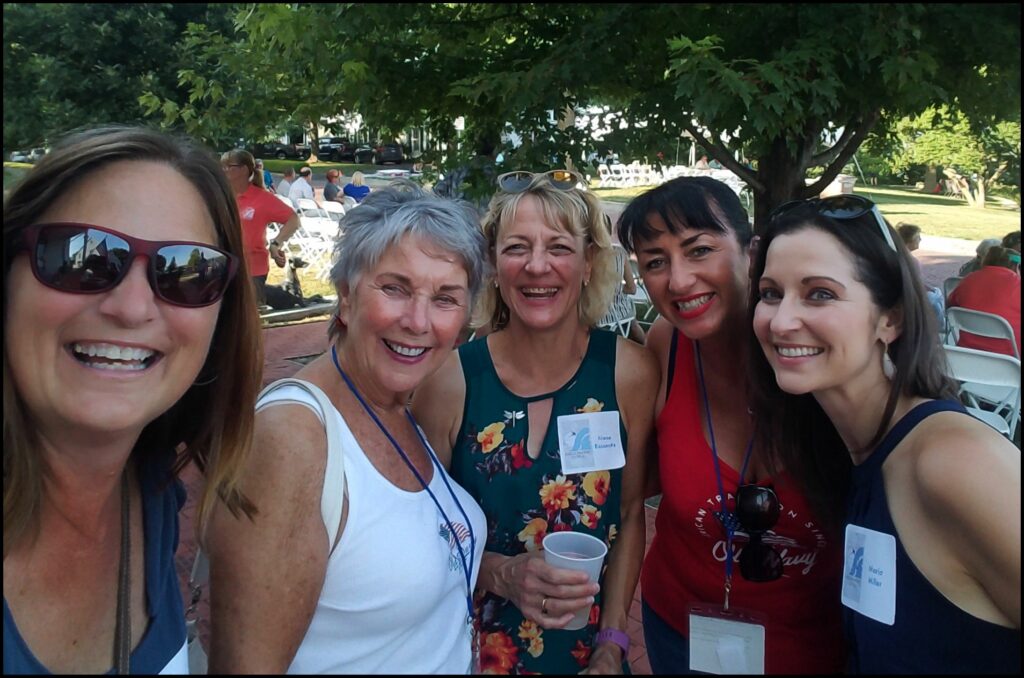 It was on May 21, 1932, that Amelia landed in Ireland on a small hill near Derry. Here we are 87 years later, celebrating Ireland, America, and Amelia. Life does not get much sweeter than that!
I hope you will plan a visit to Atchison for this fantastic celebration. Stay tuned here, to learn about the happenings for the Amelia Earhart Festival 2020. You will not regret it, as you will be inspired by someone that you meet while in Atchison.
*Thank you to the folks of Visit Atchison for hosting me, as I loved this event.
The following two tabs change content below.
SaraB
Sara is a travel enthusiast that resides in North Iowa. You can find her traveling where the plane, train, ship, or car will go. Are you looking to take a road trip? Sara has solutions for you!