Six Pumpkin Patches & Apple Orchards That You Must Visit In The Midwest
Fall is upon us and the apple orchards and pumpkin patches are coming to life. If you are looking for a family, friendly experience this Fall, these venues will not only provide fresh, locally grown produce; but they will also offer hours of good old fashioned family fun.
BEASLEY'S ORCHARD – DANVILLE, INDIANA
Did you know that you can launch an apple when you visit Beasley's Orchard? I speak from experience, when it comes to the weather and apple launching. Rain or shine, it's a memorable time.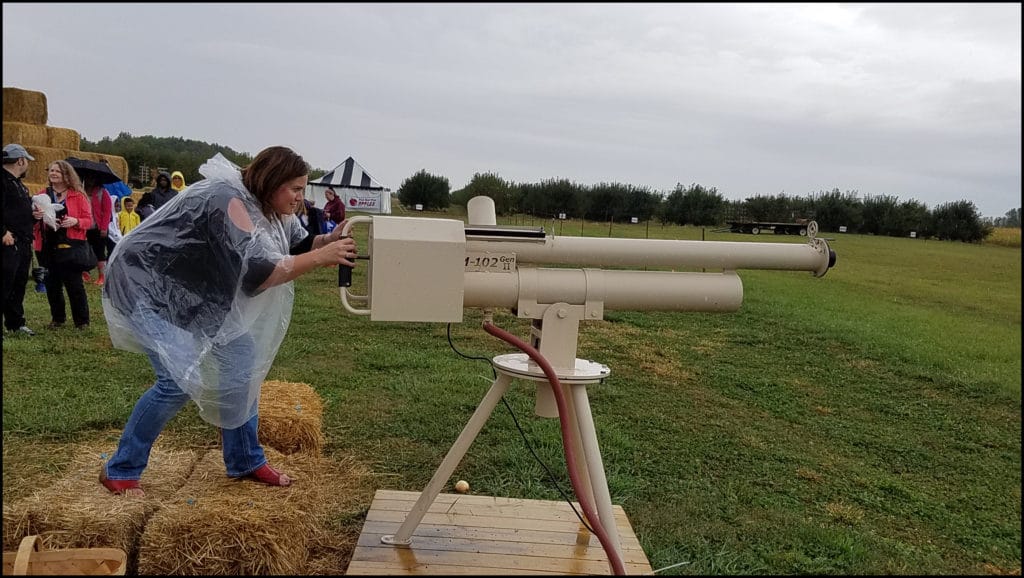 From the hayrides to the pumpkin patch to a stroll through the apple orchards to pick the "one" apple that you have your eye on, Beasley's has you covered. I would also highly suggest that you stroll through their store, as you never know what you will find. I can guarantee you will find "Beet Balls" and fresh apple cider! Note: UPick apples is now open and the Corn Maze opens on September 21, 2018.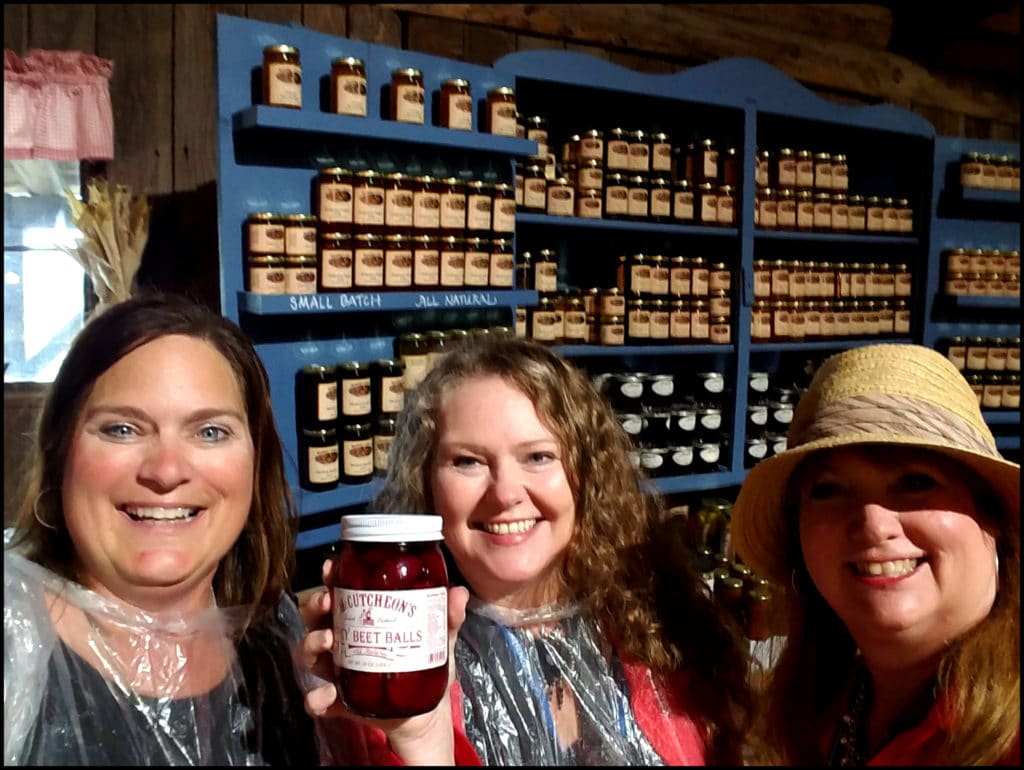 ENCHANTED ACRES- FRANKLIN COUNTY, IOWA
Enchanted Acres features fall fun on the farm. Here you can pick your own pumpkins, create something with your hands, plan your own event at the patch, meet "Wilbur", let your kids play on the playground in a safe environment, and enjoy a day on the farm. Located right off of I-35 in North Central Iowa, it's super easy to get to.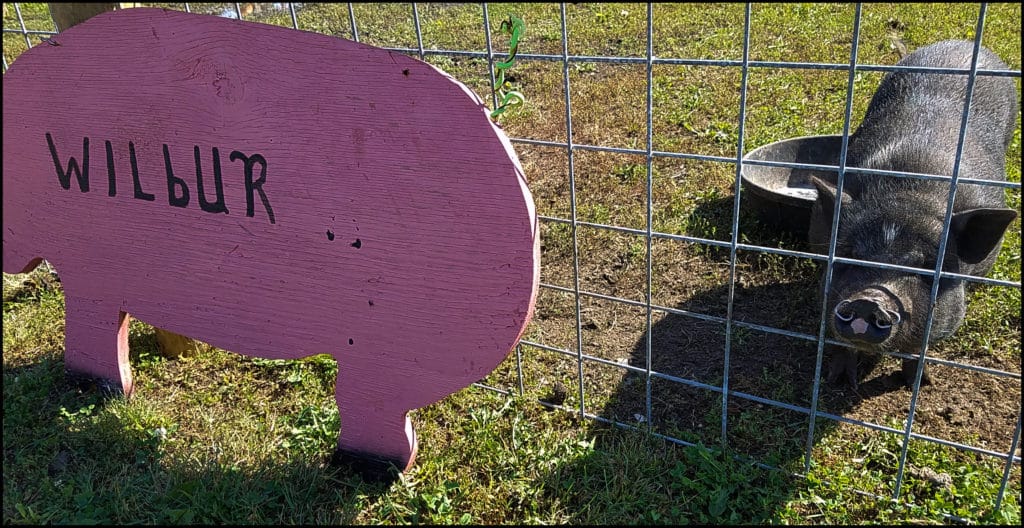 The setting here is beautiful and reflects on life on an Iowa farm, which is good for the soul. Parents can kick back and enjoy the view and watch their kids play, as it's small enough, yet provides hours of family entertainment for families of all ages.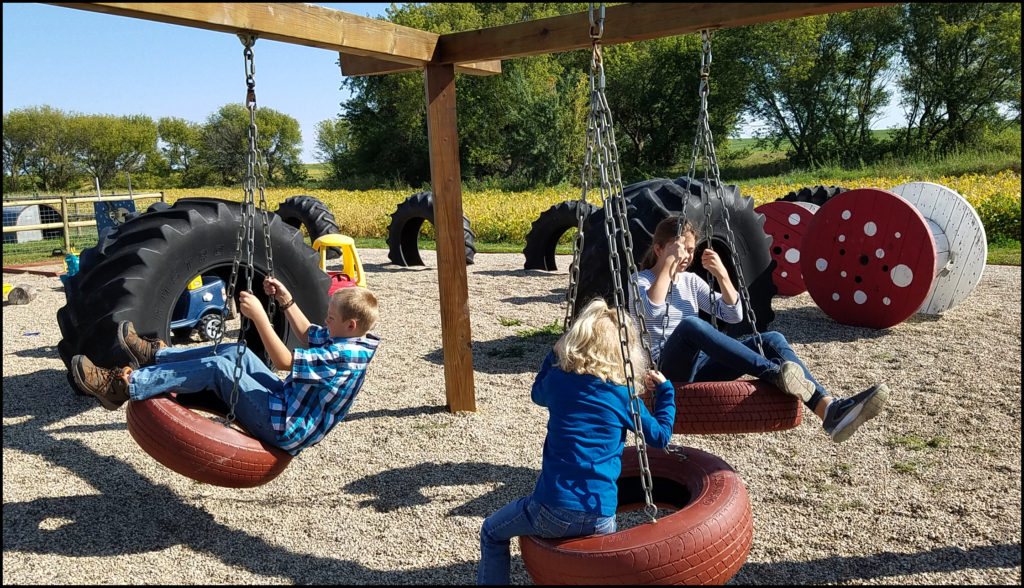 Craft projects and classes are also very popular. When is the last time your kids sat down and created their own creation to share during the Fall season?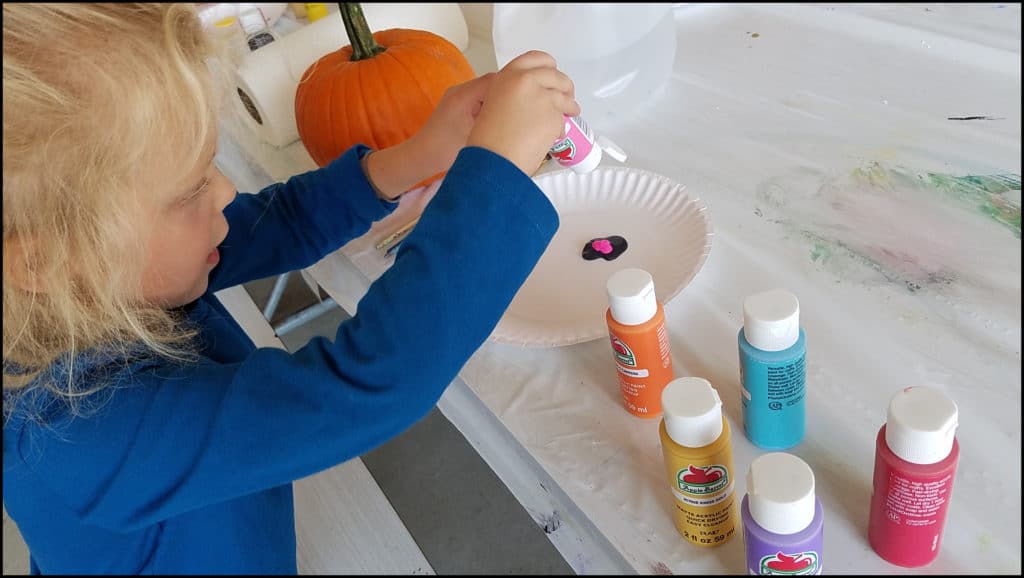 Enchanted Acres is known for adding new experiences every year. It's been fun to personally watch this pumpkin patch grow in popularity and activities over the course of the past five years. This pumpkin patch is a family affair and a true labor of love. Did I mention they also have goats?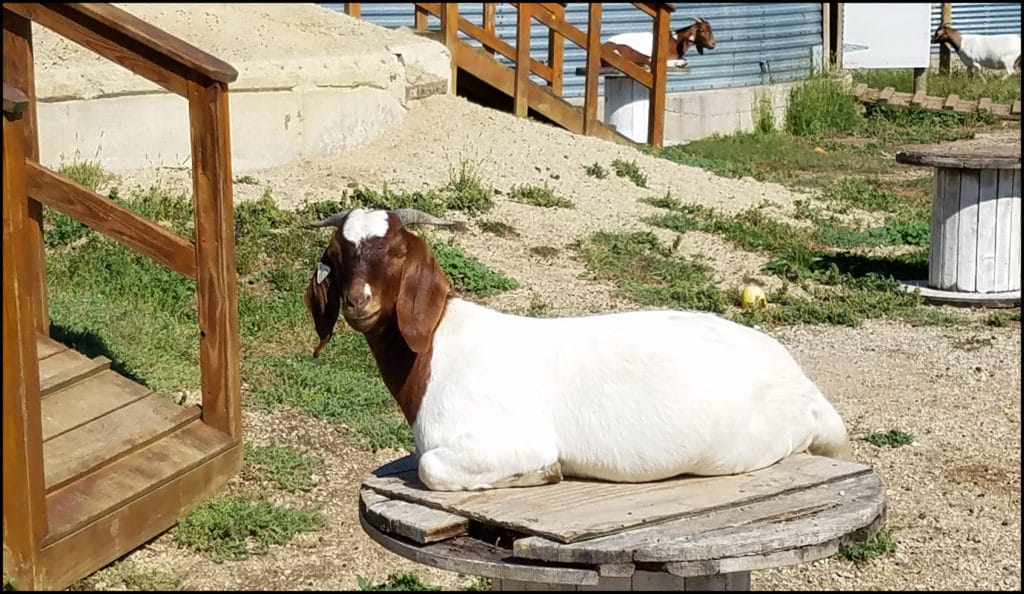 Goat Yoga is coming to Enchanted Acres in 2018. You can sign up here to enjoy Goat Yoga on September 22, September 29th and October 6, 2018. A small fee of $5 is all it costs to enjoy North Iowa's premier pumpkin patch. Note: Enchanted Acres opens for the season on September 15, 2018.
ACKERMAN FAMILY FARMS, LLC – MORTON, ILLINOIS
Ackermann Family Farms offers a corn maze, farm-grown produce, pumpkins, animals and a day full of fun for the whole family. This pumpkin patch is located near the metropolis of Peoria, which makes for a fun family stop. If you have not experienced the Caterpillar Visitor's Center, incorporate these two attractions into one trip.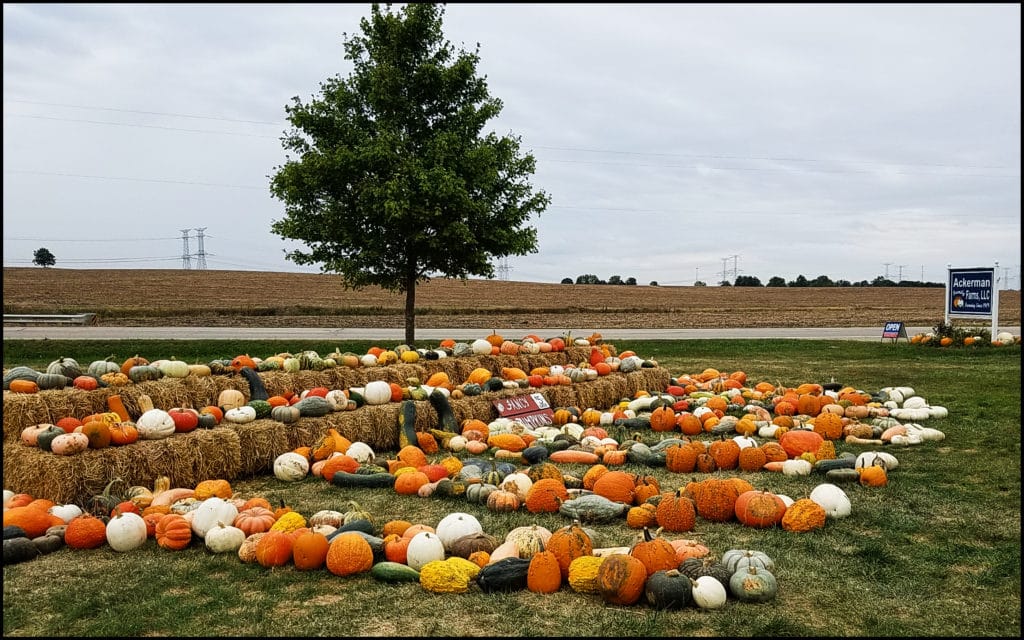 Be sure to stroll through the shop, which features local products and freshly grown produce. Are you looking to book a private event? You can book an event that meets your needs for your Fall get-togethers. This farm stands out to me as an animal lover's paradise in the heart of America. Trenton brought a smile to my face and I know he will bring one to yours, as well. Note: Hours of operation are Monday- Friday from 9 – 6 pm and Sunday from 12 -5. The last ticket to the corn maze is sold an hour prior to closing.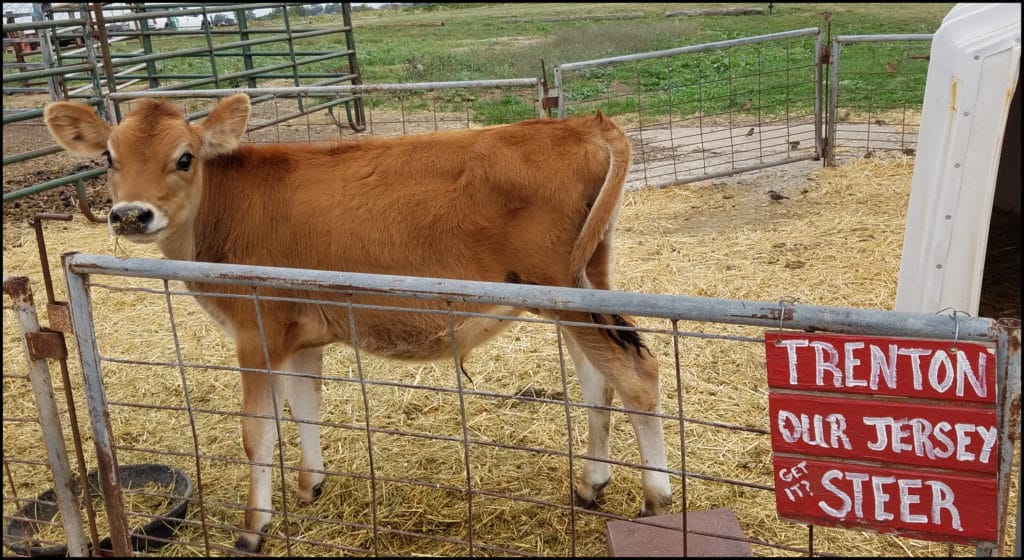 DOUGHERTY ORCHARD- CAMBRIDGE CITY, INDIANA
Dougherty Orchard is Indiana's oldest family-owned orchard. On a recent visit, I had the pleasure of meeting some of the family. I met Andra, 6th generation involved in this apple orchard, pictured here with her daughter, Isabella. I felt the passion that Andra shared of her love of the business and her desire to welcome all families to the farm.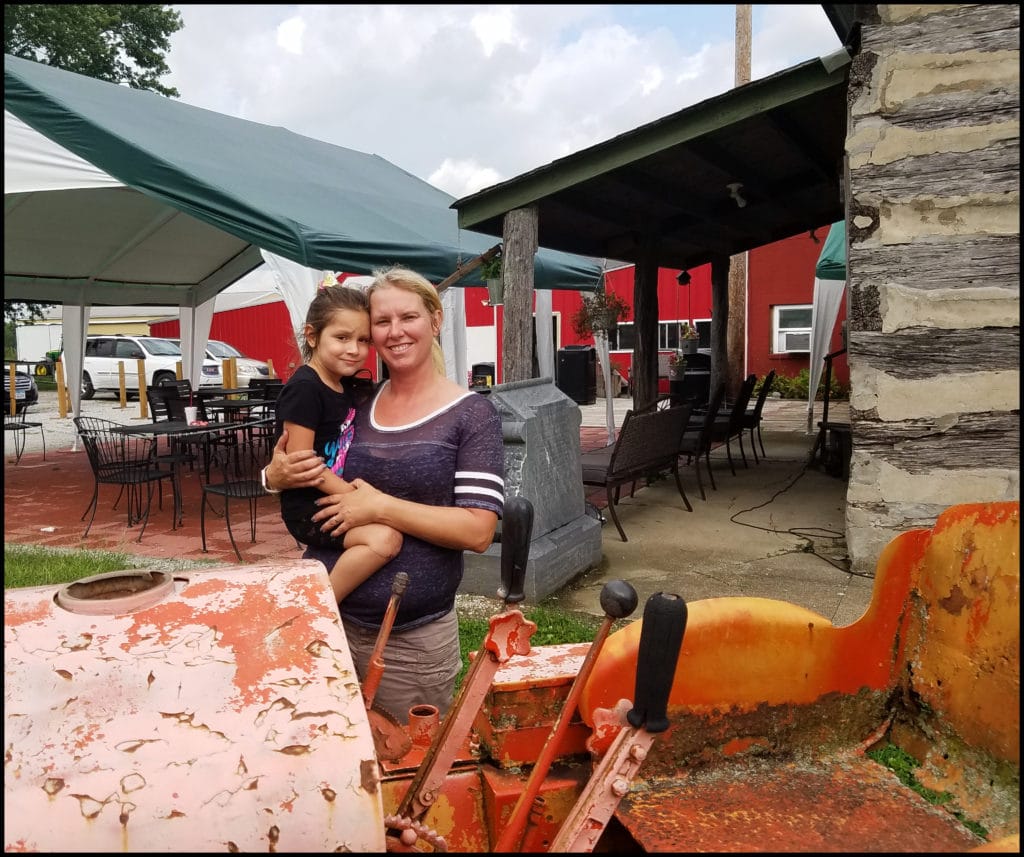 Apple picking season is officially open and if there is one thing that I can say about this particular orchard, it's the fact that it is a beautiful drive to get to this sliver of paradise.
They not only offer locally grown produce along with wagon rides, kiddie train rides, caramel apples, apple cider dumplings and events throughout the season to keep you coming back again and again. Oh yeah, and did I mention the petting zoo? Note: Dougherty Orchard is open Monday-Saturday from 10-6 pm and on Sundays from 12- 6 pm.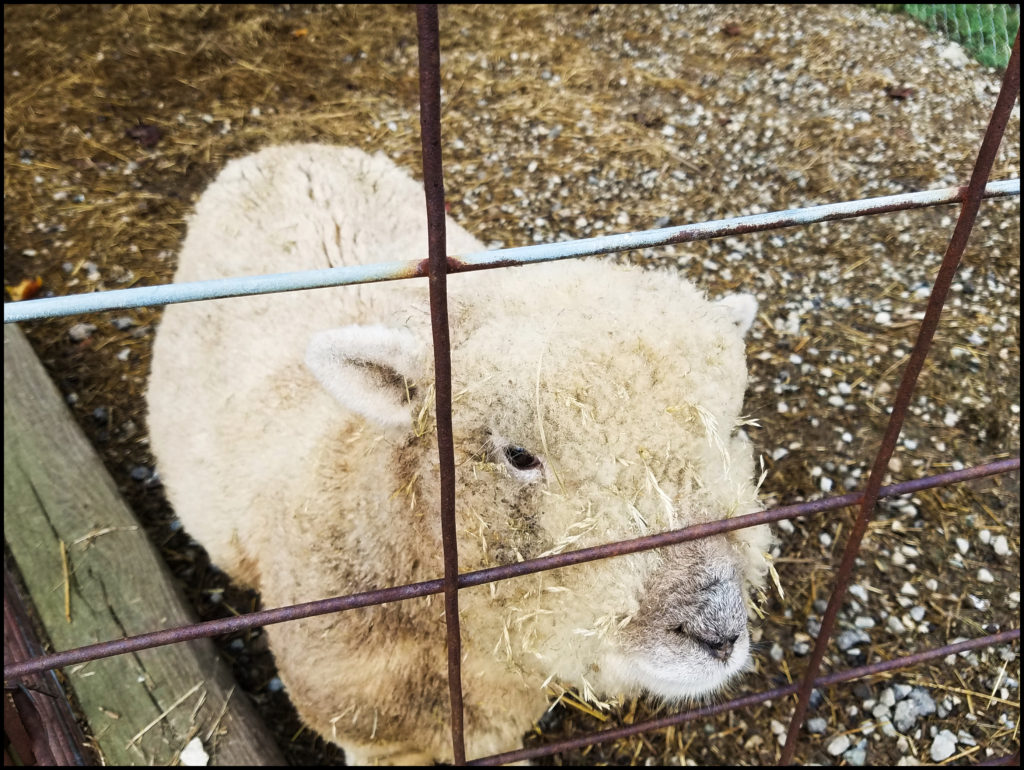 PINTER'S GARDENS AND PUMPKINS- DECORAH, IOWA
Pinter's Gardens and Pumpkins is a destination that many families stop at along Highway 9 in Decorah, Iowa. From pumpkin bowling to chalk drawings, this has been a staple for many families the past several years.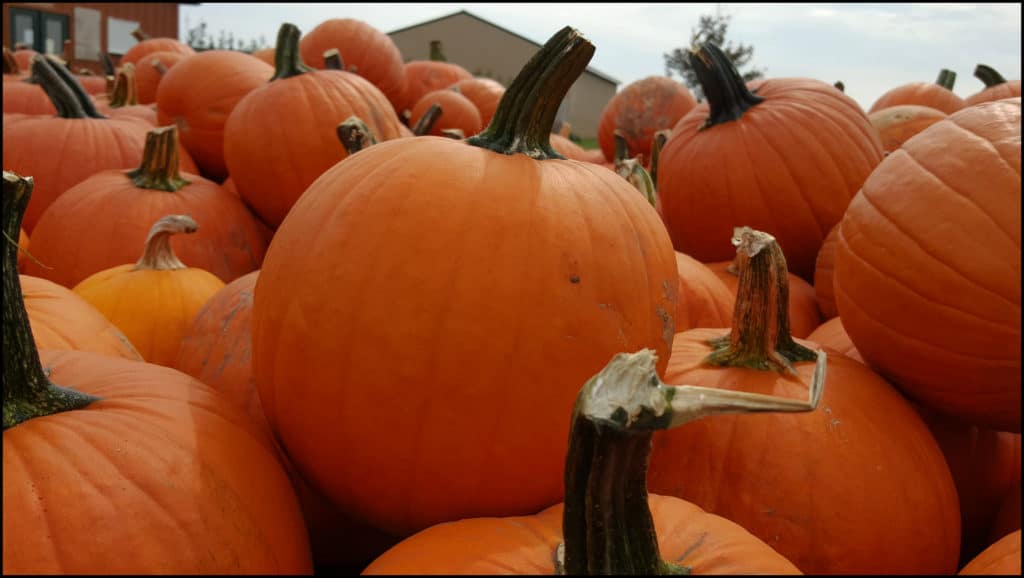 This particular pumpkin patch offers season passes, as well as day passes. Be sure to swing into the store for concessions and baked goods. Note: The pumpkin patch is open weekends only in 2018. Saturdays 9-5:30 pm and Sundays from 10-4 pm.
RICHARDSON ADVENTURE FARM- MCHENRY COUNTY, ILLINOIS
This farm comes to life during the months of September and October. Here you can experience pig races, a corn bin cabin, a pumpkin patch and hours of endless entertainment. I had the pleasure of meeting the Richardson family in June of 2018 and I loved their story. Can you see the passion for their business?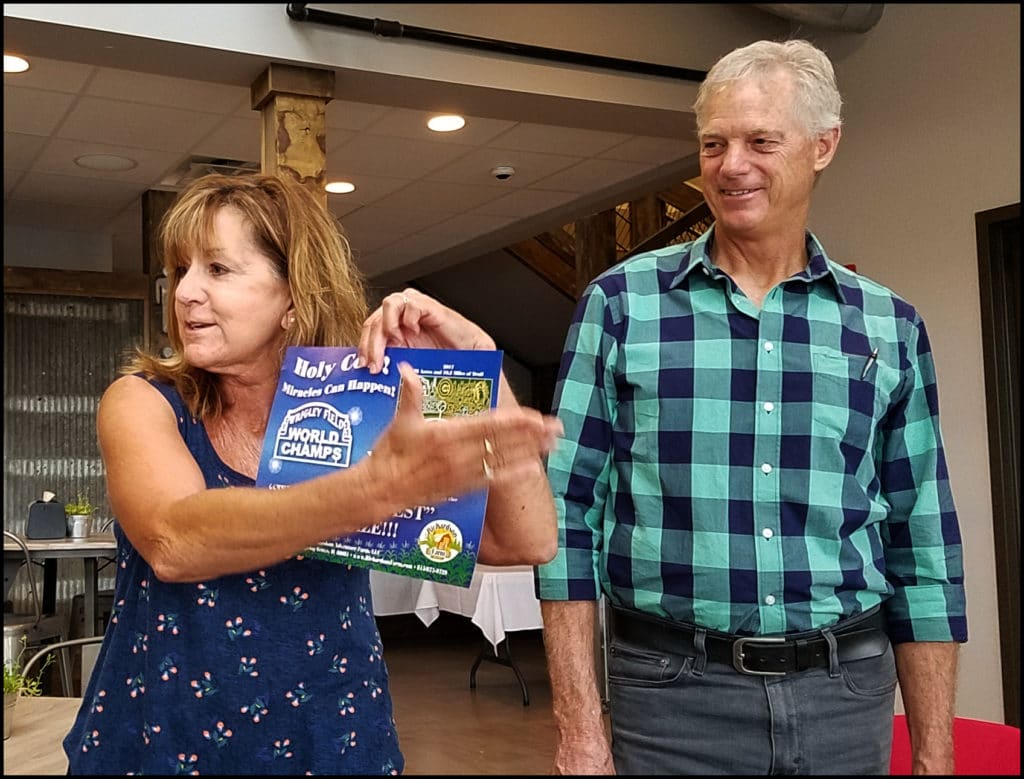 This farm has been in existence since 1836. The 28-acre corn maze is a "hot" attraction each year at this family-friendly fall destination. If there's one thing I can say about this pumpkin patch, this is one that will keep everyone in the family busy from opening time until closing time. Note: Hours of operation are as follows- Closed on Monday and Tuesday, Open for pre-registered school groups on Wednesday, 3-10 pm on Thursday, 10-11 pm on Friday, 10- 11 pm on Saturday and Noon- 10 pm on Sunday. The last admission is sold two hours prior to closing.
If there is one thing for certain, each of these apple orchards and pumpkin patches brings something unique to their area of expertise. Plan to visit at least one of these and I can guarantee you that you will find yourself immersed in Fall 2018.
The following two tabs change content below.
SaraB
Sara is a travel enthusiast that resides in North Iowa. You can find her traveling where the plane, train, ship, or car will go. Are you looking to take a road trip? Sara has solutions for you!