Abilene, Kansas: A Presidential Experience
On a recent road trip to Abilene, Kansas I stopped at a rest area in Nebraska and was asked where I was headed. I responded with, "Abilene, Kansas." The lady at the guest services booth said that she hadn't heard that one before. I then proceeded to tell her that she should be traveling to Abilene as it's home to the Dwight D. Eisenhower Presidential Library, Museum, and Boyhood home.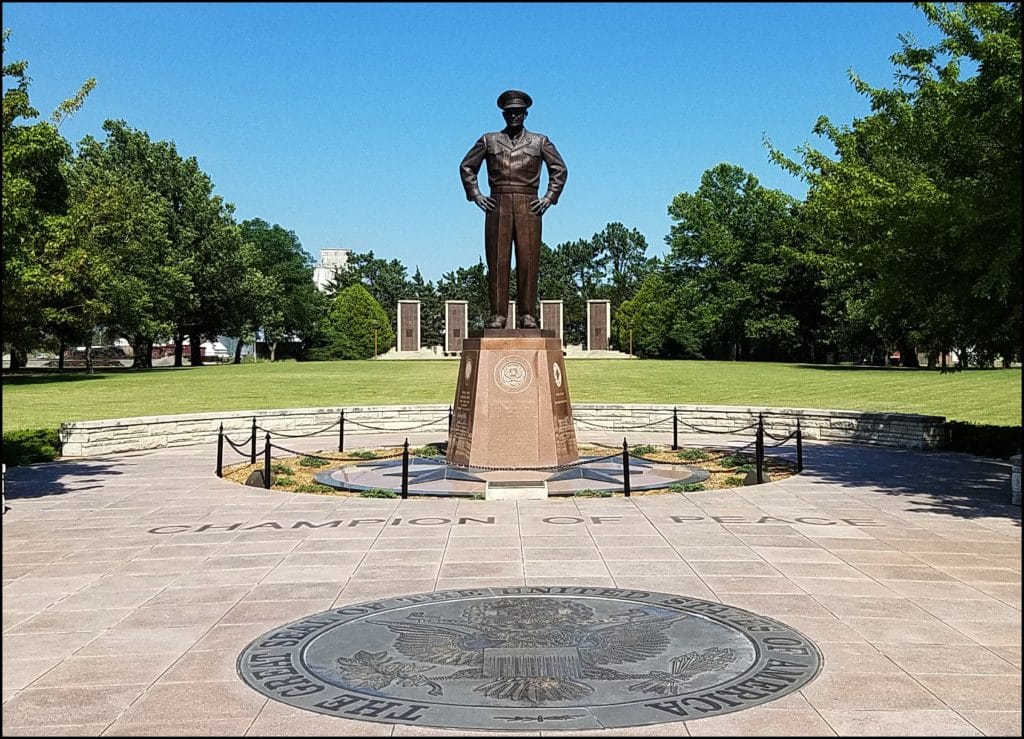 Now, I will admit it. It had been several years since I had been in Abilene, but I was excited to check it out. Dwight D. Eisenhower was the 34th President of the United States from 1953-1961 and I was quickly reminded that he served during a time of war in our country. The other thing to keep in mind as you stroll through the grounds is to look at the architecture in all of the buildings. They each have something unique to offer to the historic site.
Tours are available through the Boyhood home every 15 minutes throughout the day. Whereas, the museum is a go at your own pace type of tour.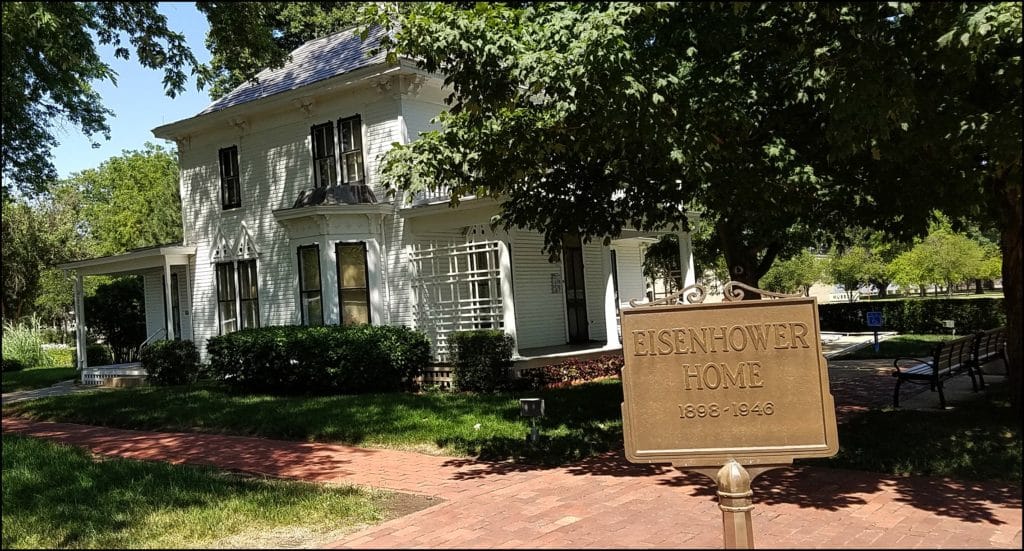 A fun fact that I had forgotten about. On June 29, 1956, President Dwight Eisenhower signed the Federal-Aid Highway Act of 1956. The bill created a 41,000-mile "National System of Interstate and Defense Highways" that would, according to Eisenhower, make our roads safer.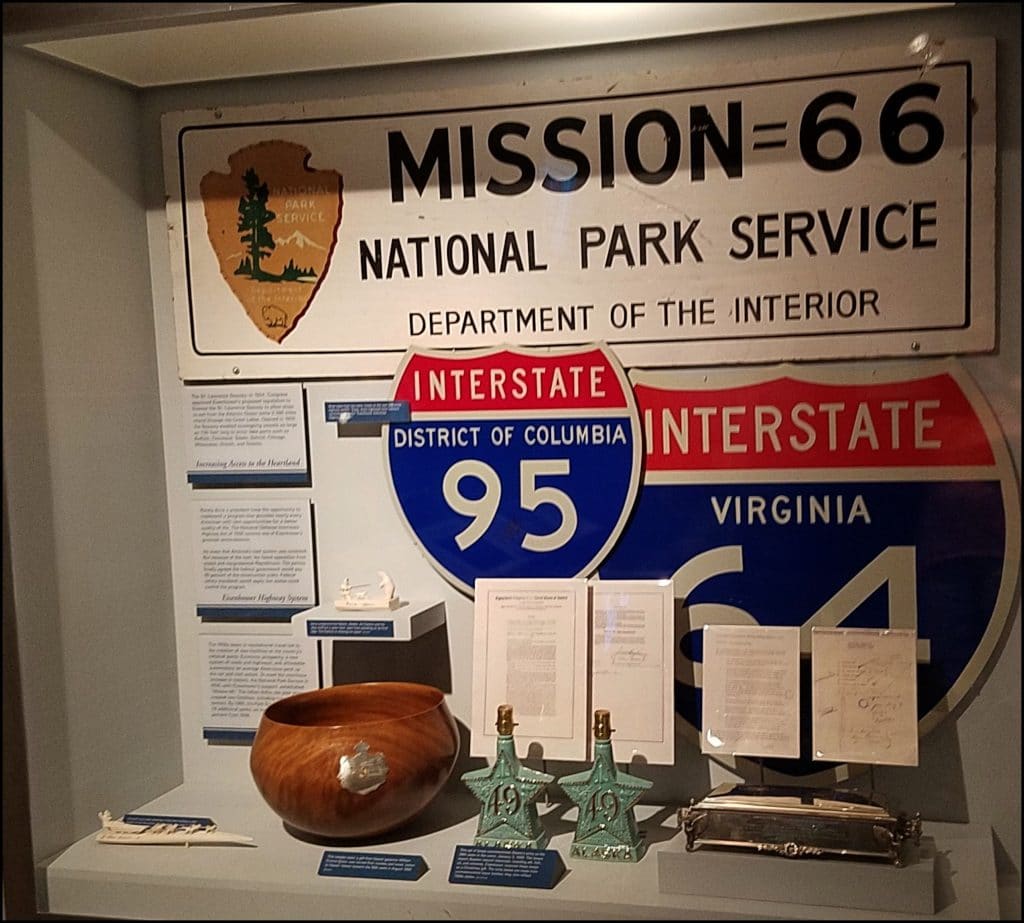 I would allow a minimum of one hour to spend in the museum. The museum is slated to undergo a major renovation in the next year. I'm looking forward to seeing what the museum looks like once the renovations are completed. It's important to note that the Presidential Library and Boyhood Home will remain open during the period of renovations.
The Dwight D. Eisenhower Museum is home to 26 million pages of historical records, as well as thousands of photographs. Visitors can explore part of the library, but are not allowed into the areas where Presidential records are stored. I did appreciate the "glimpse" of these historical records, as one of the historians shared her expertise on the Dwight D. Eisenhower Presidency.
The grounds themselves are well groomed and worth strolling around. A stop in the Place of Meditation is one of solitude, as it offers a time and space to reflect on the life of Dwight D. Eisenhower.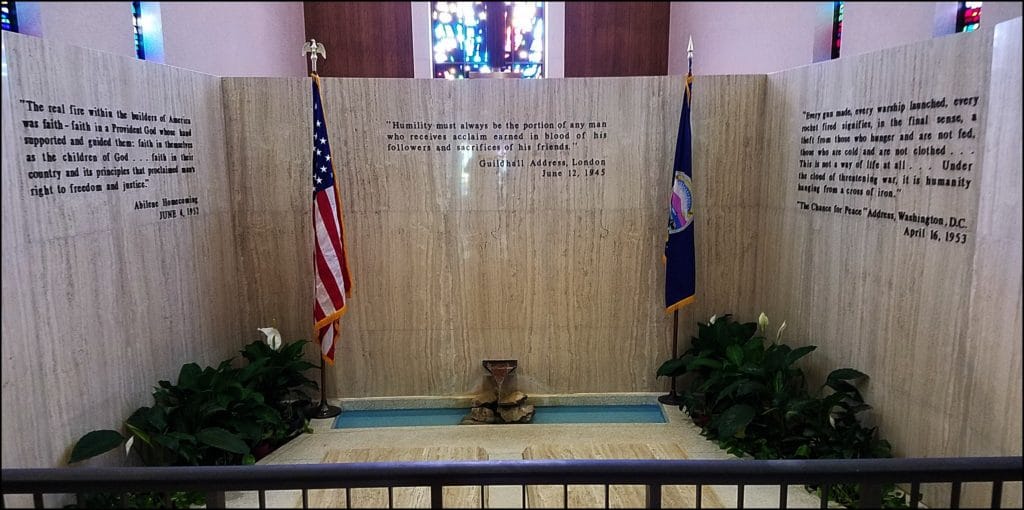 He, his wife and first-born son are buried here.
Next door is the Dickinson County Heritage Center, which offers a carousel ride. Abilene, Kansas is one of those places you will fall in love with. It's small town America and proud of it's Presidential heritage, as well as the history that surrounds the Chisholm Trail.
To keep up with what's happening in Abilene, "like" their Facebook page and stay in the know.
https://www.facebook.com/visitabilene/
*Thank you to the Abilene, Kansas tourism office for hosting me.
The following two tabs change content below.
SaraB
Sara is a travel enthusiast that resides in North Iowa. You can find her traveling where the plane, train, ship, or car will go. Are you looking to take a road trip? Sara has solutions for you!