Tanking In North Platte, Nebraska
Tanking in Nebraska is something that I have had my eyes on for a few years. I recently experienced this true Nebraska experience and let me tell you, it is an over the top experience. Where else can you float down a river in a cattle tank and take in all the beauty that Nebraska has to offer? The North Platte River in North Platte is where my tanking adventure took place.
TANKING IS A NEBRASKA THING
I was greeted by the good folks of Dusty Trails and my tanking adventure was underway.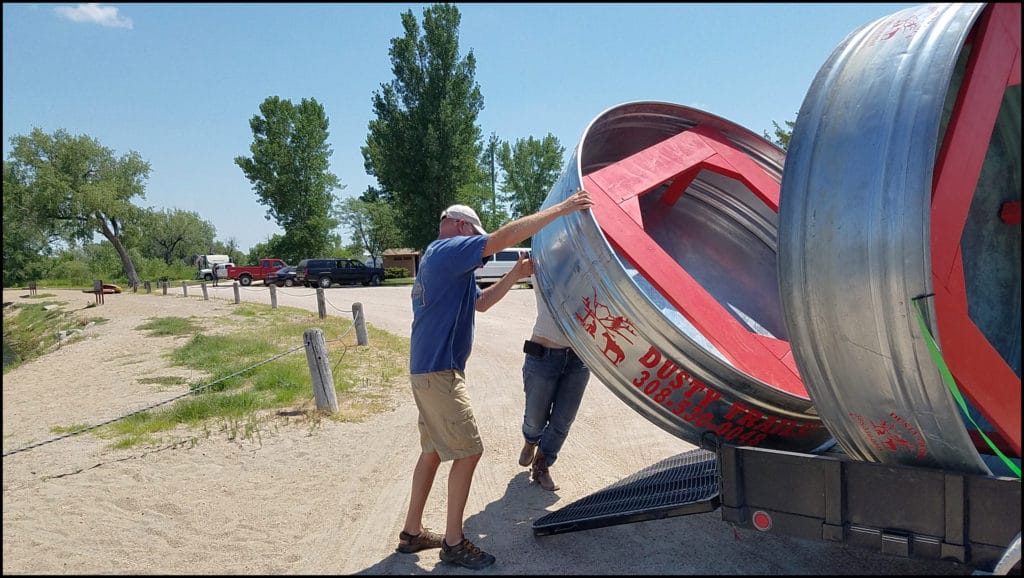 My husband and I were the only two in our tank, which would have easily held five-six people. The water was flowing fairly slow, but somehow and someway; we were able to make it through every low spot on the river without having to get out to push our tank over a sandbar. Keep in mind, you will be floating in a cattle tank on a river, so you will get wet!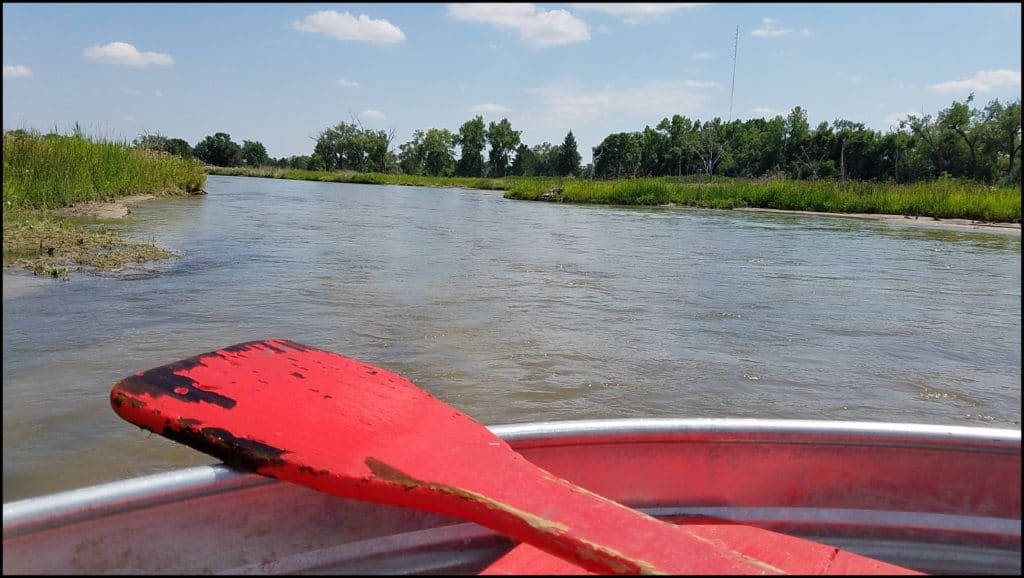 Nebraska is one of those states that people often refer to as "boring."
TANKING IS NOT BORING
I will tell you that tanking is anything from boring. Anytime you hop off of a major Interstate Highway, an adventure awaits and the North Platte area is no exception. The views along the North Platte River were beautiful as we floated along. From the wide open skies of the plains to the quiet of a river, Mother Nature wrote her own song for us during this tanking experience.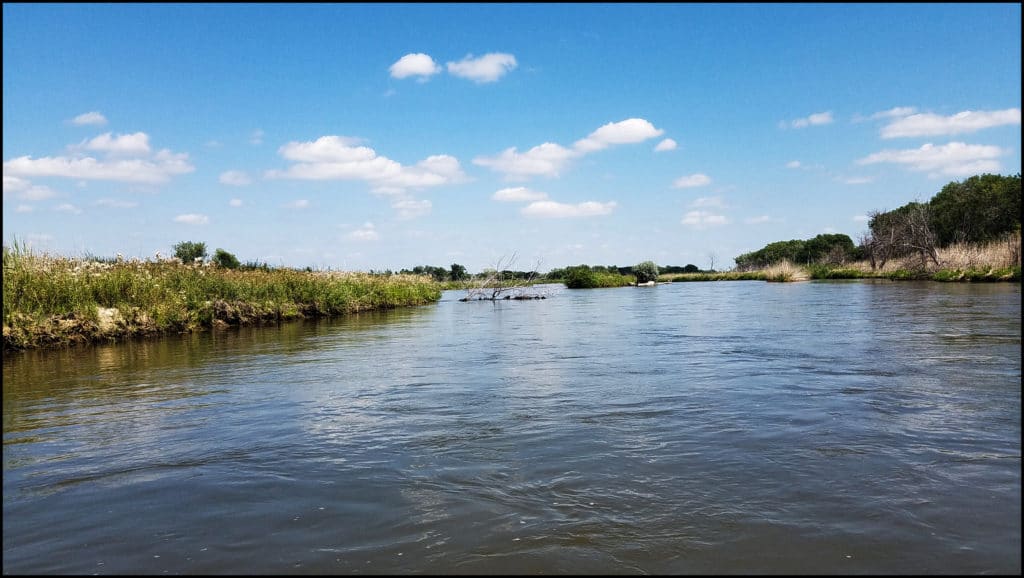 Our guide who helped launch our tank was very helpful.
DUSTY TRAILS OFFERS TIPS FOR TANKING IN NEBRASKA
She offered tips on where to stay left and where to stay right on the river. For the most part, we were able to follow what she had told us. The other nice part of our two-hour tanking adventure was the fact that transportation is provided where you need it along the river. The team at Dusty Trails will make sure to launch you by providing transportation to the launch area and let you know where to exit the river and be on your way after your tanking experience.
TANKING TIPS
Wear your swimsuit
Wear water shoes
Bring a loaded cooler
Wear sunglasses
Wear a hat
Pack sunscreen and bug spray in a waterproof bag
Protect your cell phone in a waterproof bag
We had a fun afternoon tanking on the North Platte River. We did the short tanking experience, which was two miles long and it took us approximately two hours. The tanks do move slower than kayaks and canoes, which make it an experience where you can relax in a whole new environment.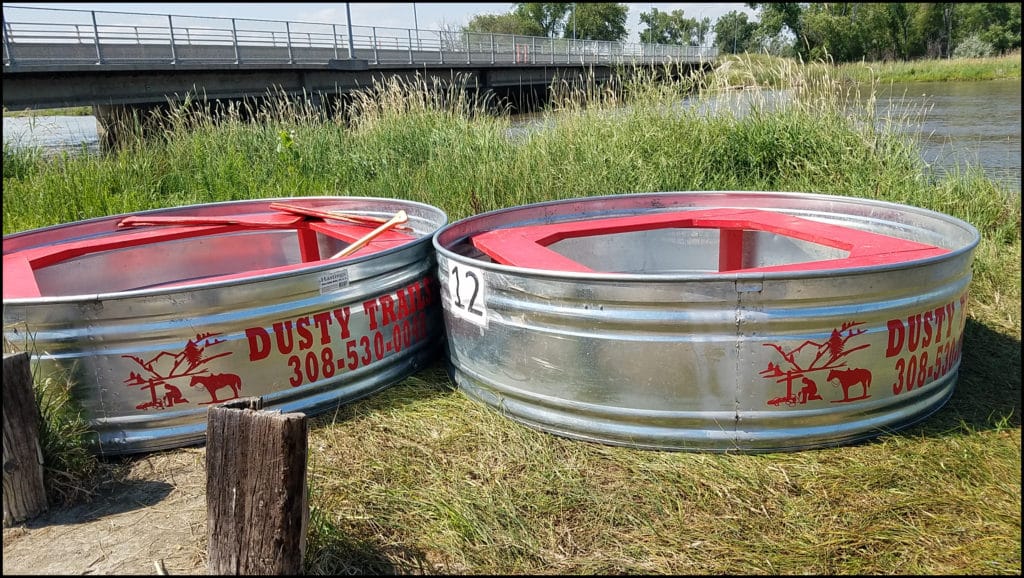 Sitting in a cattle tank on the North Platte River was a new experience for me and I'm excited to return, as I know that I have several girlfriends that would love to tank with me. My husband thought the experience was OK, while I am ready to hop in and do it all again. I'm thinking North Platte needs to be on my radar for a girlfriends getaway, who's in with me? Call (308) 530-0048 to reserve your tank and experience "Tanking in Nebraska."
*Thank you Dusty Trails for hosting us, as we had the time of our lives floating down the North Platte River.
The following two tabs change content below.
SaraB
Sara is a travel enthusiast that resides in North Iowa. You can find her traveling where the plane, train, ship, or car will go. Are you looking to take a road trip? Sara has solutions for you!