Exploring Jackson, Wyoming Is A "Bucket List" For Many
The National Parks in the United States are a "Bucket List" item for many of you. Jackson, Wyoming, is a great area that makes a great home base when you are exploring Grand Teton National Park. On your first visit, you will wonder why it's taken you so long to make the trip. The beautiful scenery and snow-covered mountain peaks will take your breath away. Your visit can be fun, enjoyable, and over the top when you plan before you travel to Jackson, Wyoming. Sponsored Post: Hotels.com has asked me to share what I love about this town and how you can have an enjoyable time exploring Jackson, Wyoming.
"As travel today remains uncertain, please keep your safety and the safety of others in mind at all times. If you are comfortable with traveling, please travel responsibly, such as wearing a mask, and within regulations, as any travel is at your own risk."
Return Of The Great American Road Trip
Where To Stay
There are several properties to choose from in the Jackson, Wyoming area. Motels, hotels, luxury resorts, cabins, and hotel chains are all options in the area. Grand Teton National Park area is one area that many opt to stay in. Most of these places of lodging are 15-25 miles to Grand Teton National Park. The City Center is another area that many people like to stay in. If you want to be near the town and the happenings of the town, you will want to stay in this area.
You do have choices, as there are other options if you want to stay further from the town. If you want a resort with incredible scenery in the heart of it all, I'd highly recommend the Snake River Lodge & Spa. You can unwind after a long day of hiking in the park and come back to relaxation at its finest. You will love your cozy accommodations after an enjoyable time exploring Jackson, Wyoming.
Explore The Town Of Jackson
George Washington Memorial Park is referred to as the "Town Square" in Jackson. The four main entrances to the square are highlighted by large arches that are made from elk antler sheds.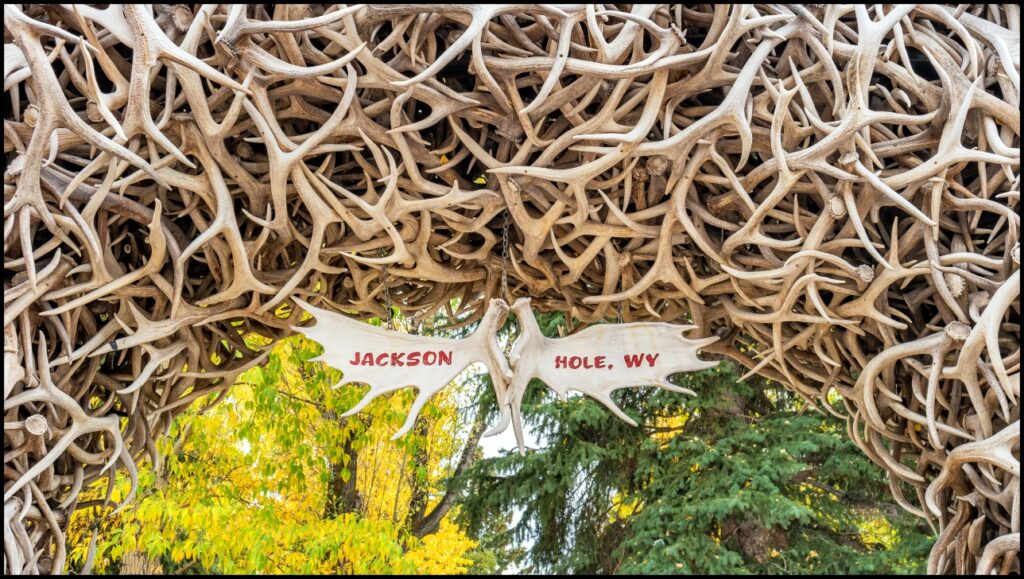 The Town Square is surrounded by shops, restaurants, art galleries, and beautiful views of the area. You can spend an hour here or a full day. Depending on how much you like to eat and shop, will determine how long you stay in the Town Square area. The Jackson Hole Historical Society & Museum offers free guided walking tours of Jackson. These tours begin in Town Square. You can inquire at the museum for more details about where the tours begin.
If you find yourself hungry, there are many great food choices. From steak, BBQ, Mexican, and a sandwich for your hike, you will find something delicious to eat in Jackson. Several restaurants have outdoor seating and offer great views of the surrounding mountains. Take advantage of this opportunity. As it's not every day that you will be able to dine with a view of the snow covered peaks.
Outdoor Experiences In Jackson, Wyoming
There are numerous outdoor experiences in Jackson, Wyoming. Grand Teton National Park offers a full day of outdoor activities. The best tip that I can give you is to begin your day early in the morning. The wildlife is active, and the crowds are smaller. Jenny Lake is where most everyone visits that set foot in Grand Teton National Park.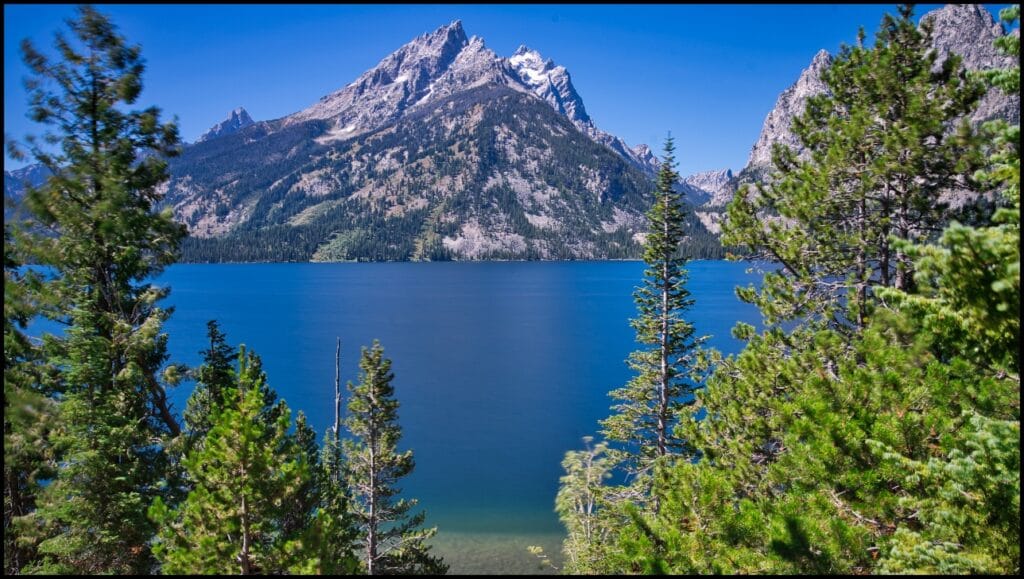 Numerous hiking trails begin at Jenny Lake, making this an exceptional lake to start a day of hiking. From the west shoreline of Jenny Lake, you can look back across the lake and see the valley of Jackson Hole. Ride a boat, begin your hike, or stroll around the lake. Jenny Lake is a fantastic place to connect with nature. I have always had an enjoyable time exploring Jackson, Wyoming, and its surrounding areas.
Jackson, Wyoming, is one of several beautiful places, "out west." Make the most of your visit and enjoy every moment.
The following two tabs change content below.
SaraB
Sara is a travel enthusiast that resides in North Iowa. You can find her traveling where the plane, train, ship, or car will go. Are you looking to take a road trip? Sara has solutions for you!