Explore Iowa's Scenic Byways With The Iowa Scenic Byway Passport
This post is sponsored by Travel Iowa. However, all thoughts and opinions are my own.
My home state of Iowa continues to show me incredible places that I had no idea existed. Each time when I hop on one of Iowa's Scenic Byways, I am captivated by what I find. A little windshield time can provide hours of beauty, as opposed to hours sitting on a plane. To sweeten your experience, The Iowa Scenic Byway Passport is your ticket to discovering the beauty of Iowa's miles of scenic byways.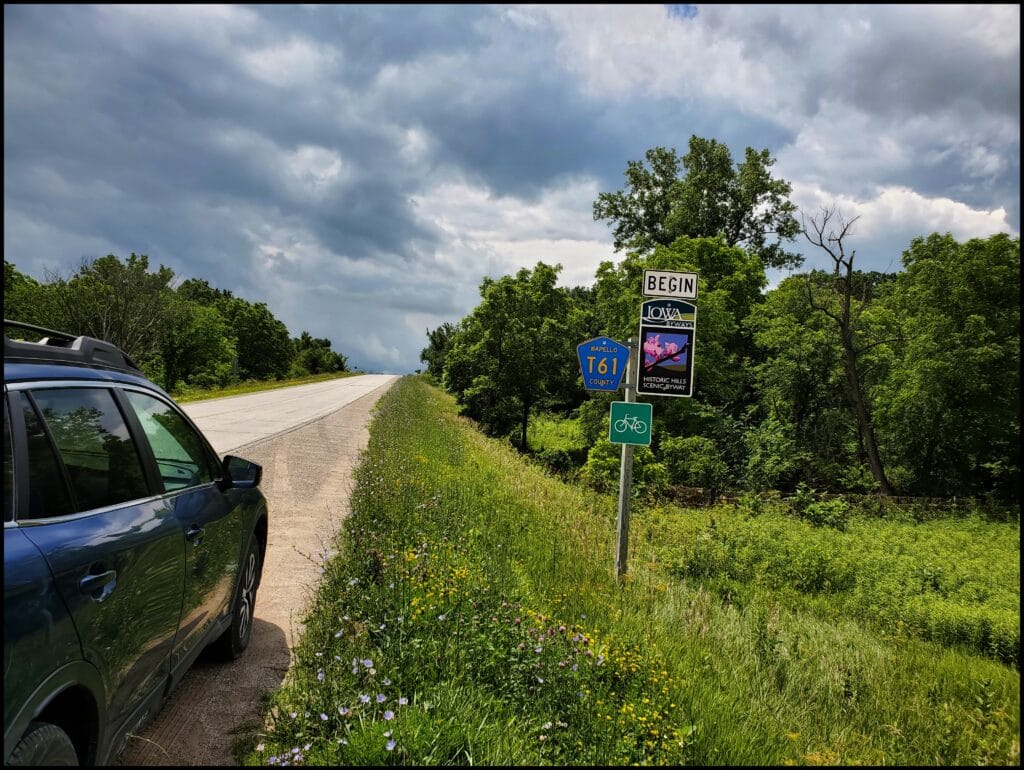 You'll experience small-town America, diverse landscapes, historic sites, and unique restaurants, shops, and attractions, I recently partnered with Travel Iowa and I experienced the Historic Scenic Hills Byway in Southeast Iowa Those who are looking for safe ways to travel by car and experience all that small-town Iowa has to offer can sign up for the passport here.
Each month in 2021, one byway traveler will win a Byway Prize Package valued at approximately $200 which will include gift certificates for hotels, restaurants, attractions, and more. Each check-in to a location on the passport earns you one entry into the monthly sweepstakes drawing. Here are some highlights of the Historic Scenic Hills Byway. I challenge you to experience this byway and enter to win an opportunity to win some amazing prizes. Iowa's scenic byways will lure you in.
Where To Play On Iowa's Scenic Byways
The AirPower Museum offers an aviation experience unlike any other that I have found in Iowa. Did you know that Iowa has an incredible aviation museum?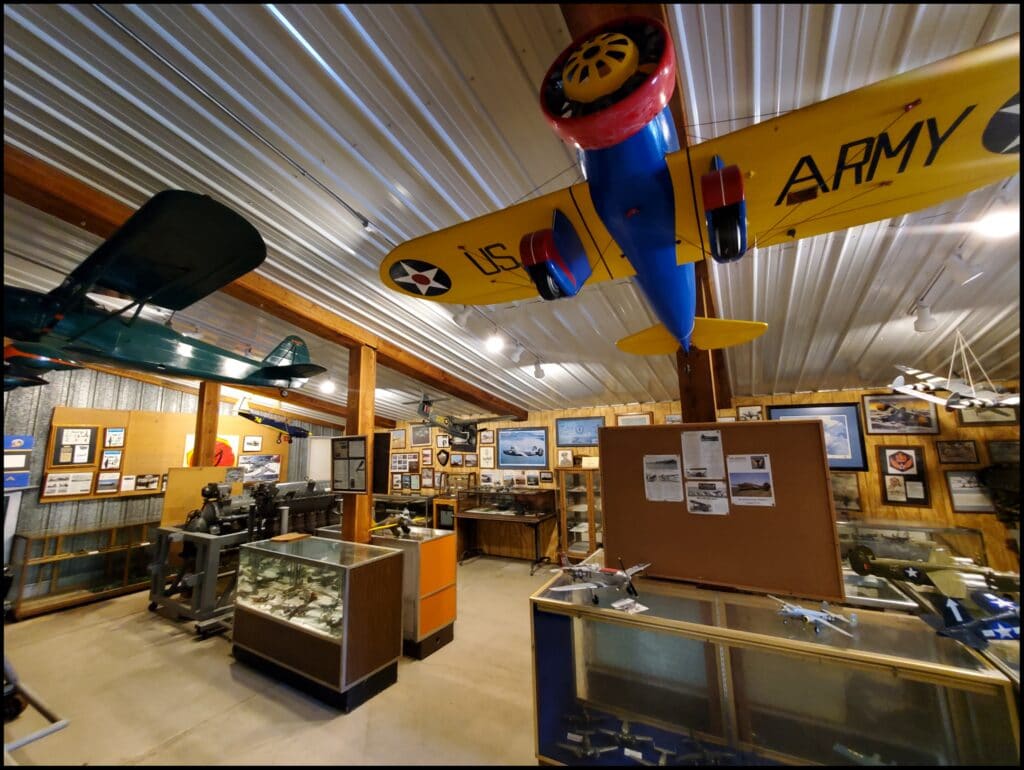 Explore this Iowa treasure and "check-in" upon your arrival. Boom- You will be entered into the fantastic campaign that the Iowa Byways have going on. Traveling a little further on the byway, visit the American Gothic House & Center. Explore the museum and the house, and don't forget to "check-in" and receive 10% off a purchase in the gift shop. Bloom and Bark Glass Blowing Studio & Natural Farm is a magical place where you can blow glass and enjoy bountiful fresh garden produce. Receive a free glass blown squiggly when you "check-in." Meet Kim and Tim of Bloom and Bark Glass Blowing. Their smiling faces will win you over.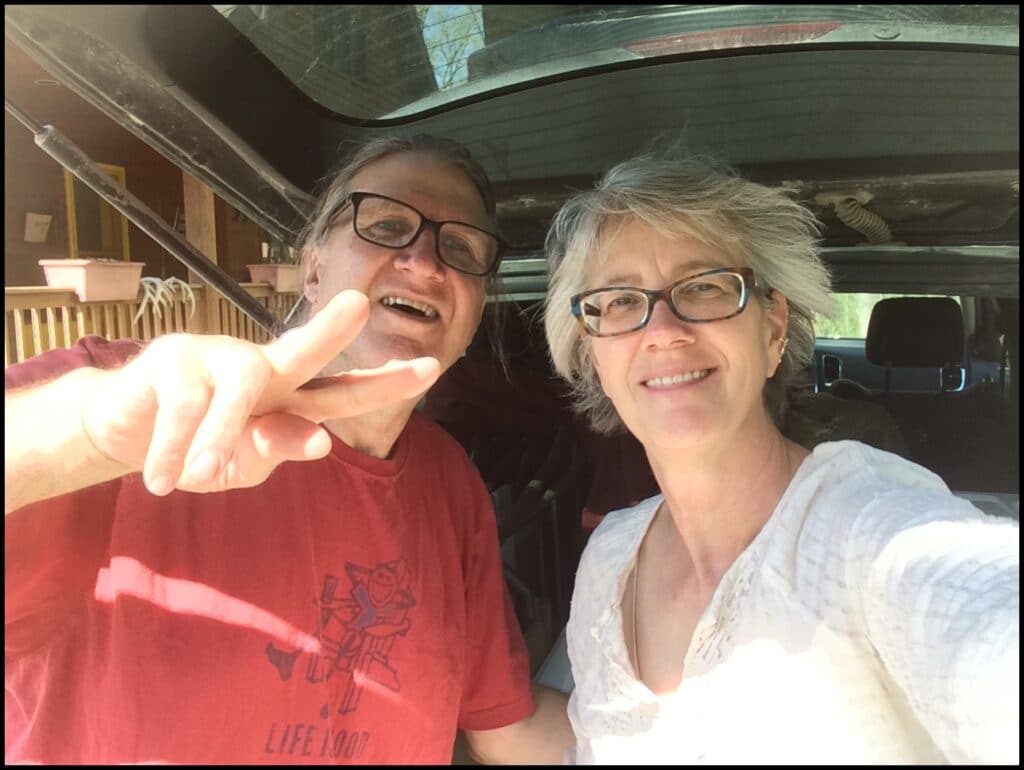 As you continue exploring the Historic Hills Scenic Byway, make a garden detour at Harvestville Farm, a 5th generation farm, located in the heart of farm country in southeast Iowa. Farm-to-table dinners, fresh garden veggies, and seasonal activities on the farm make this an epic stop along this byway.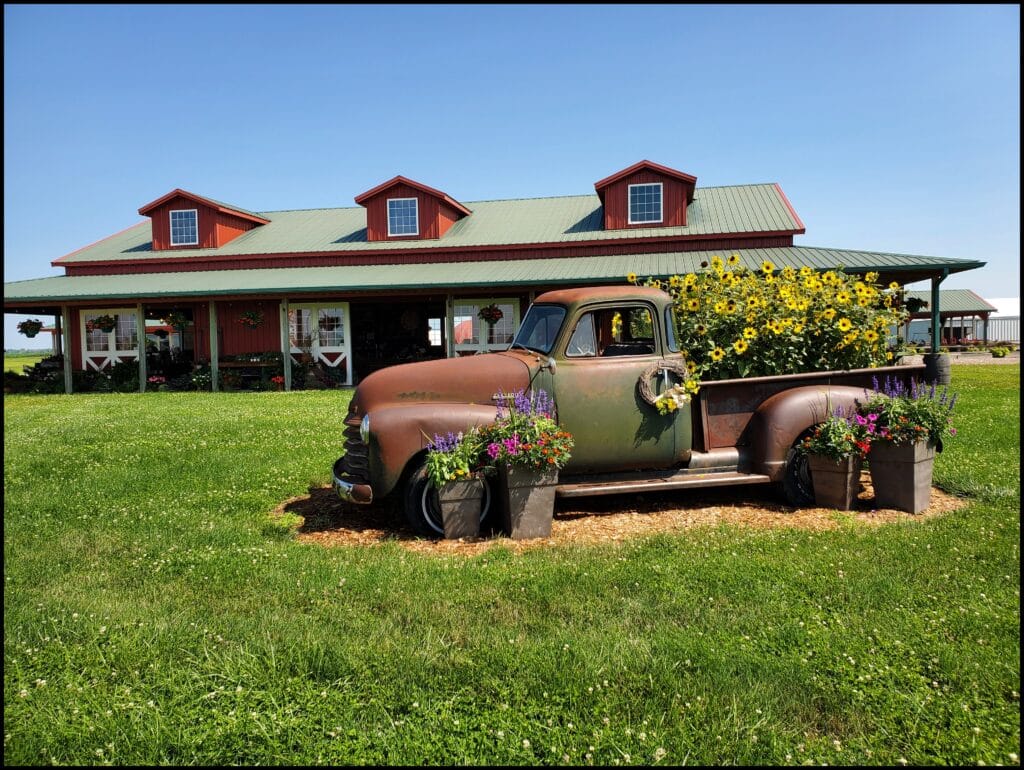 When you "check-in" you will receive $5 off your $50 purchase. As you travel the byway, enjoy the sights and sounds along the byway. The rolling hills will lure you into the beautiful countryside.
Explore Iowa State Parks As You Explore The Scenic Byways In Iowa
Where To Stay Along Iowa's Scenic Byways
Hotel Manning, one of Iowa's historic hotels, in Keosauqua, Iowa makes for an ideal spot to stay while exploring the byway.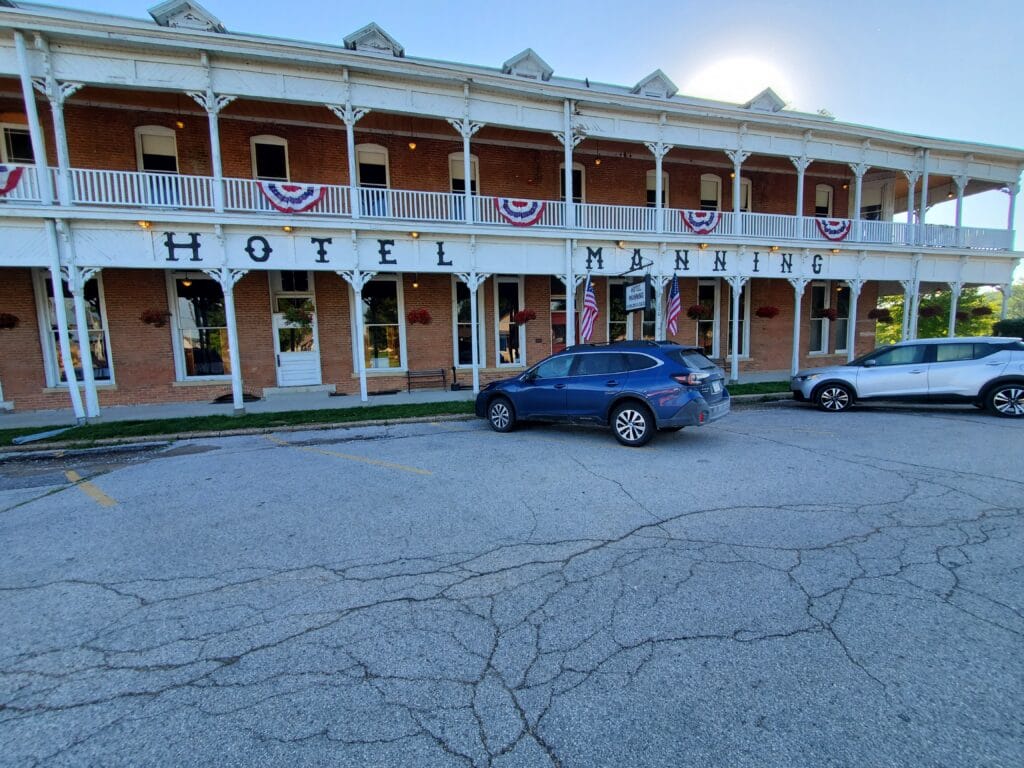 Enjoy the river views, as you settle in for a restful night of lodging. For an up-to-date contemporary experience, stay at the Longview Lodge in Stockport, Iowa. This lodge is in an old school and has been repurposed into lodging and apartments. The rooms in this lodge are incredible.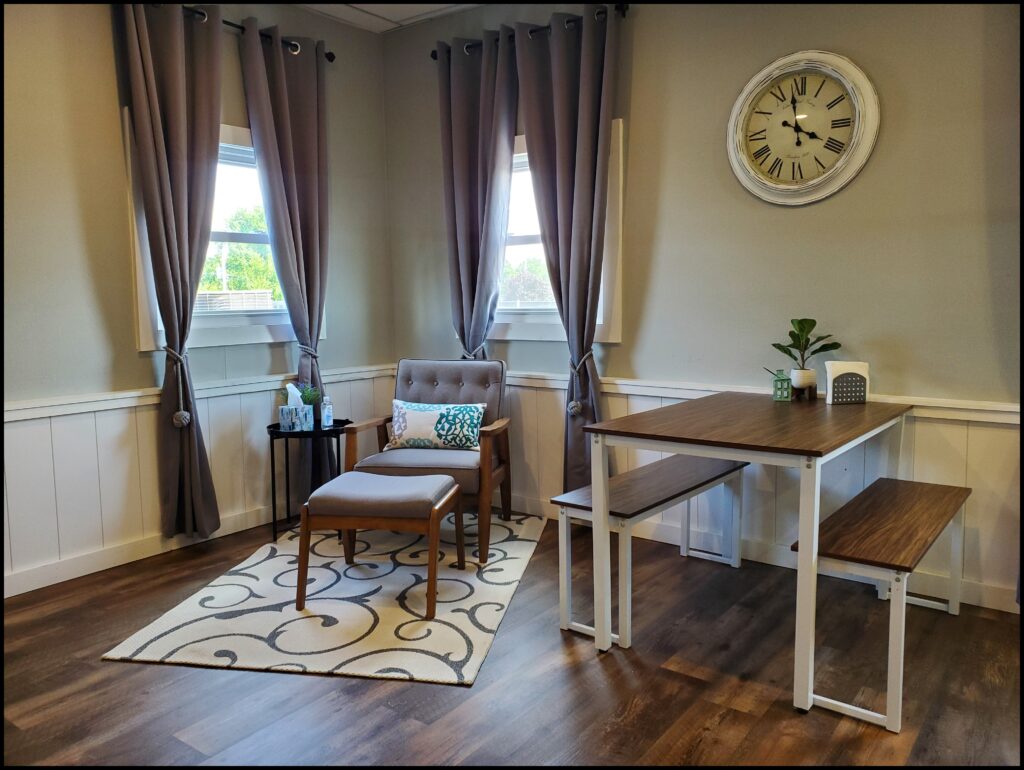 The rooms offer comfortable bedding and a safe, quiet place to call it a night while exploring the Historic Hills Scenic Byway.
Where To Dine On Iowa's Scenic Byways
Plan ahead as you travel this byway, as you will not find any fast-food restaurants along your route. Several of the small towns have local diners that serve up terrific food. Misty's Malt Shop in Keosauqua, Iowa, serves up burgers, tenderloins, taco salads, malts, and her famous black raspberry ice cream.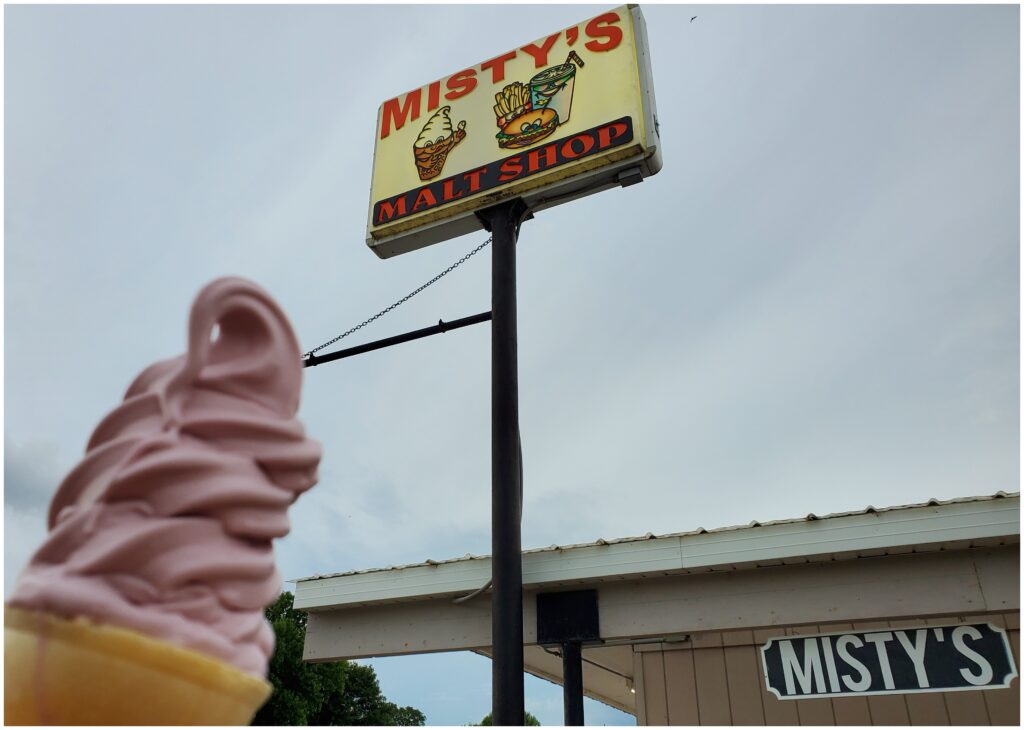 Misty's Malt Shop is a short one block walk from Hotel Manning. Don't forget to "check-in" at Misty's Malt Shop for an entry into the monthly drawing through the Iowa Byways Passport. Several other restaurants can be found along the byway. The hours vary and it's important to call ahead before you plan to dine. Load up a picnic basket and enjoy many of the parks along the byway for a picnic lunch of your choosing.
Tips For Success Driving Iowa's Scenic Byways
The Iowa Byways Passport is the perfect mobile guide for your next adventure. Simply click the "Sign Up Now" button and fill out your information to receive your mobile-exclusive passport full of check-in locations. This program is 100% free, so why not? After you sign up, Grab your pass! There is no app to download. If you want one-tap access to your pass, you have the option of saving it to your phone's home screen. Check-In for a chance to win. There you go. Your Iowa adventure is calling your name. Plan now and let the road trip fun begin.
The following two tabs change content below.
SaraB
Sara is a travel enthusiast that resides in North Iowa. You can find her traveling where the plane, train, ship, or car will go. Are you looking to take a road trip? Sara has solutions for you!