The Ultimate Camping Experience In A National Park
Camping in Theodore Roosevelt National Park had been on my radar for a long time. I finally made it happen and am so glad it all worked out.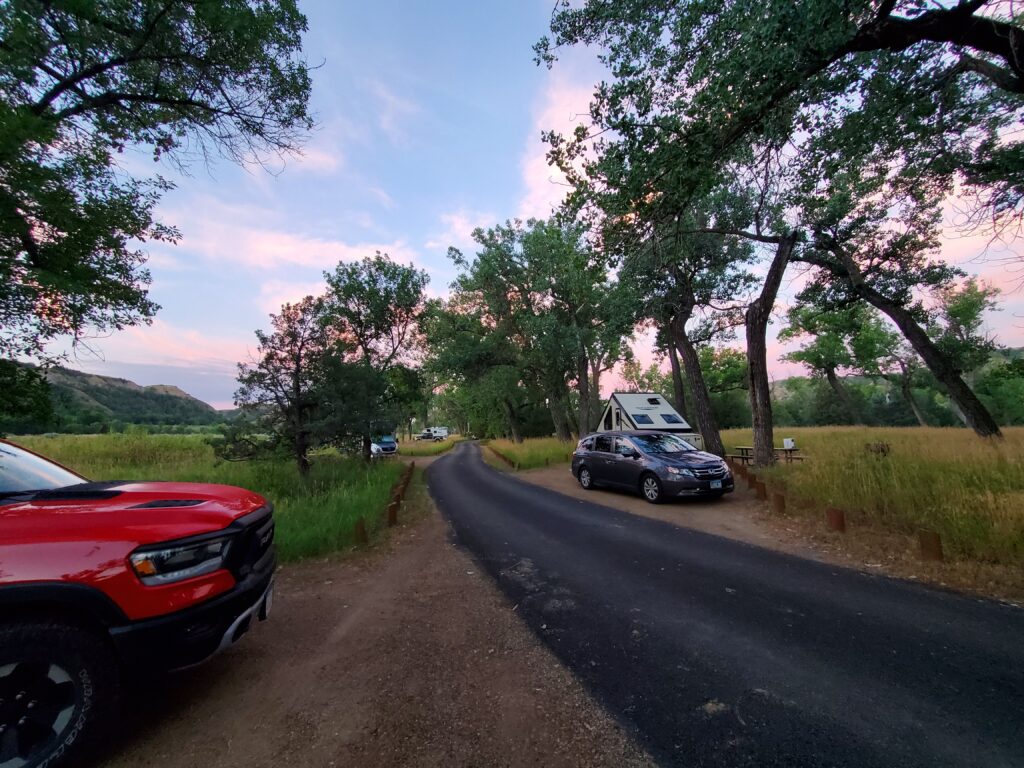 The weather forecast was not in our favor many times before, but this time it was. Here are the best reasons to camp at Cottonwood Campground in Theodore Roosevelt National Park.
Best National Park For Families
Sleep Under The Stars
Who doesn't love a good campground under the stars? At Cottonwood Campground, you will not have light pollution, only the bright, shiny stars to brighten your night. If you listen, you will hear the sounds of the night skies. It may be fire crackling, or it may be the bison trampling near your campsite.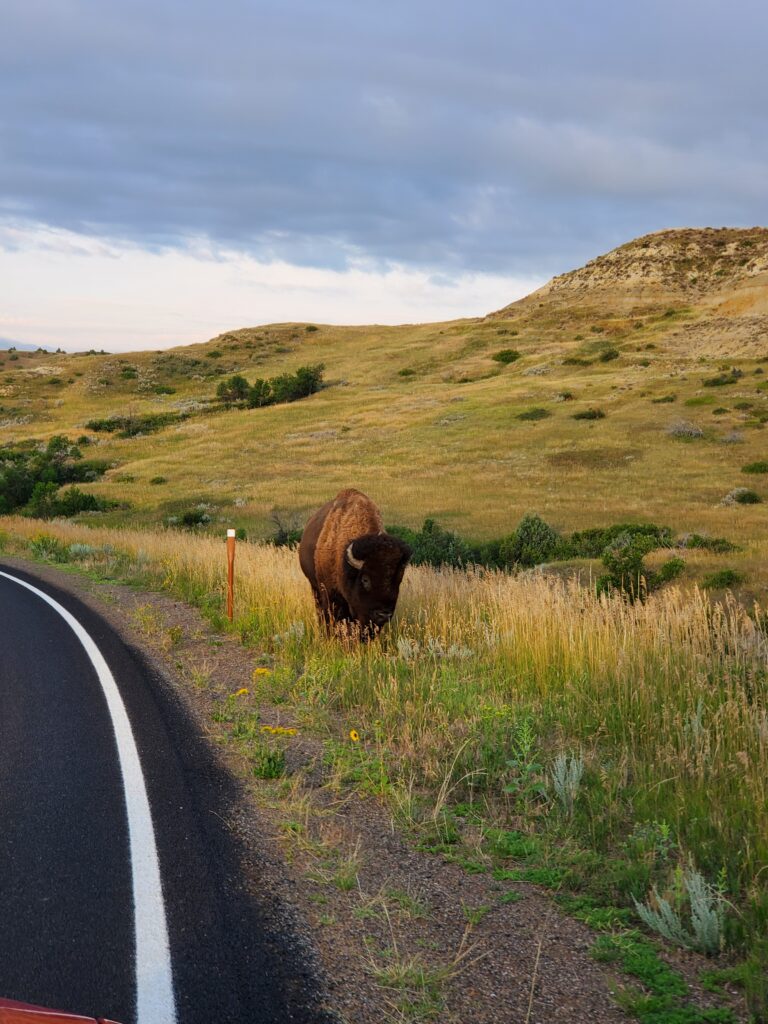 On this particular camping trip, we packed our truck tent. We left our travel trailer at home, allowing us to experience smaller campsites on this camping trip out west. Theodore Roosevelt National Park was the ideal campground to sleep in a truck tent. It felt good to tackle my bucket list by checking off camping in Theodore National Park.
Sleeping In A Truck Tent
If you have yet to sleep in a truck tent, I challenge you to try it! We had our air mattress and bedding, making the truck bed as comfortable as possible. Set up was relatively easy, but you want to be in your campsite for the remainder of your stay before setting up your truck tent.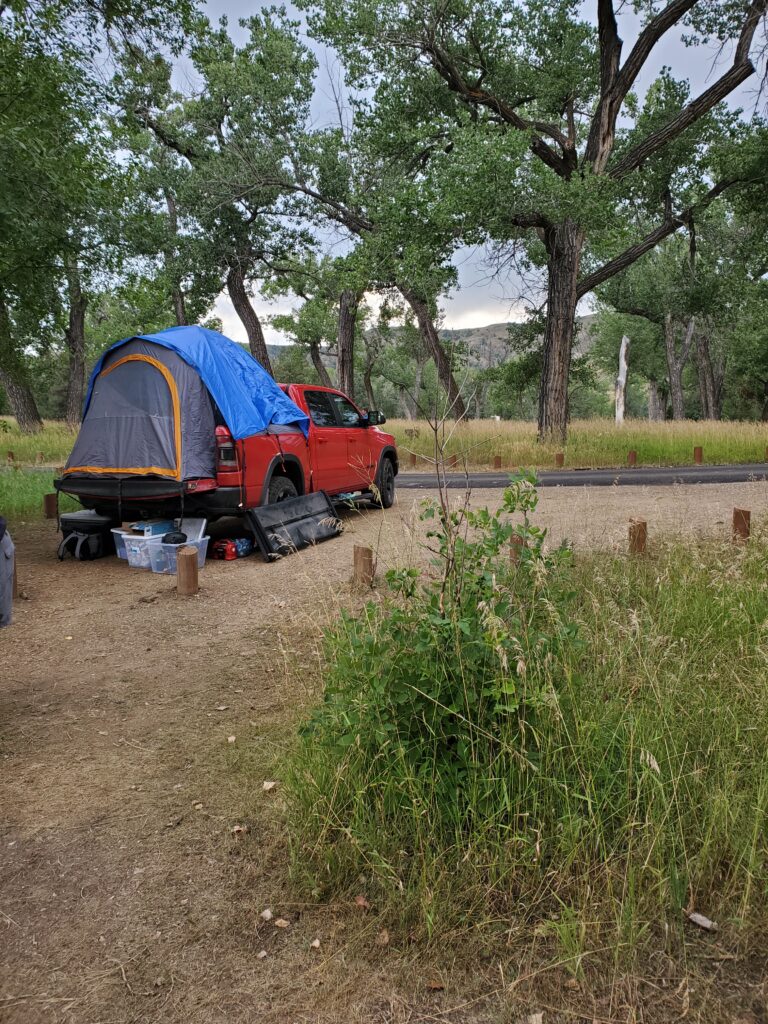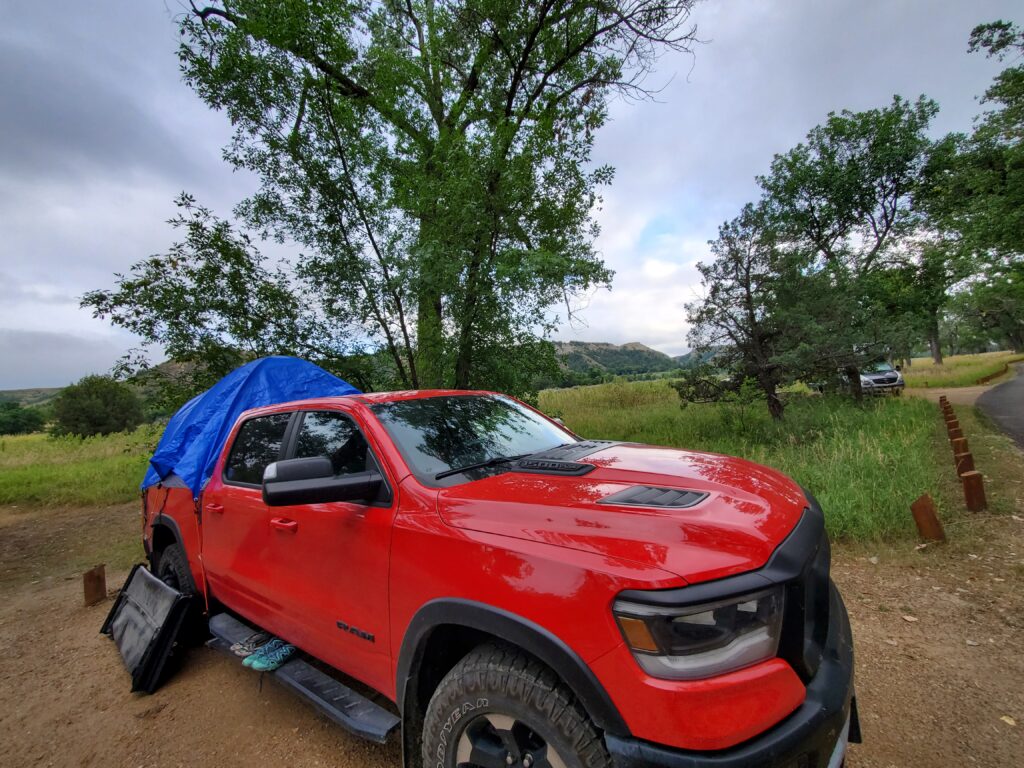 We had a campsite that opened to the Badlands of Theodore Roosevelt National Park in Cottonwood Campground. The back of our truck, where we crawled out of our truck tent, offered views of the Badlands and a prairie area home to bison, wild horses, and coyotes.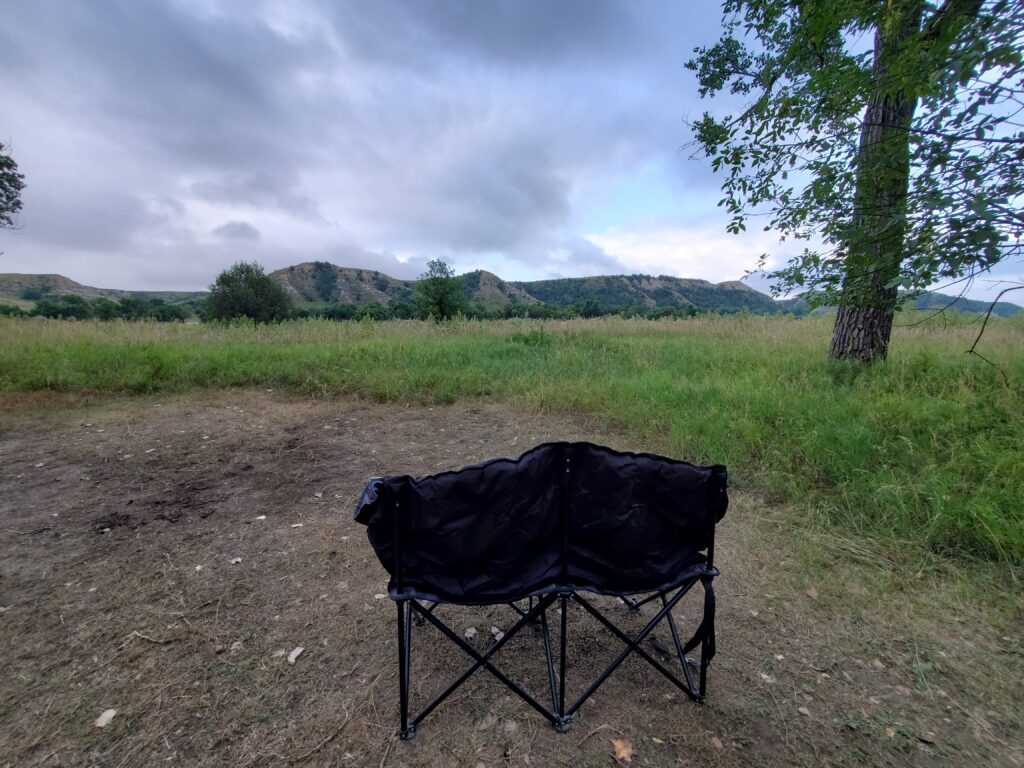 We did not wake up to bison roaming nearby, but the wild horses were visible from our campsite at first light.
Things To Do In Bismarck, North Dakota
Finding Your Campsite At Theodore Roosevelt National Park
Cottonwood Campground is in the South Unit of the national park, five miles from Medora. This campground is open all year round. You cannot rely on cell phone service and internet connectivity. Bring in everything you may need to stay in the national park campground. Trash receptacles are on-site, as is potable water. Flush toilets are available during the warmer months.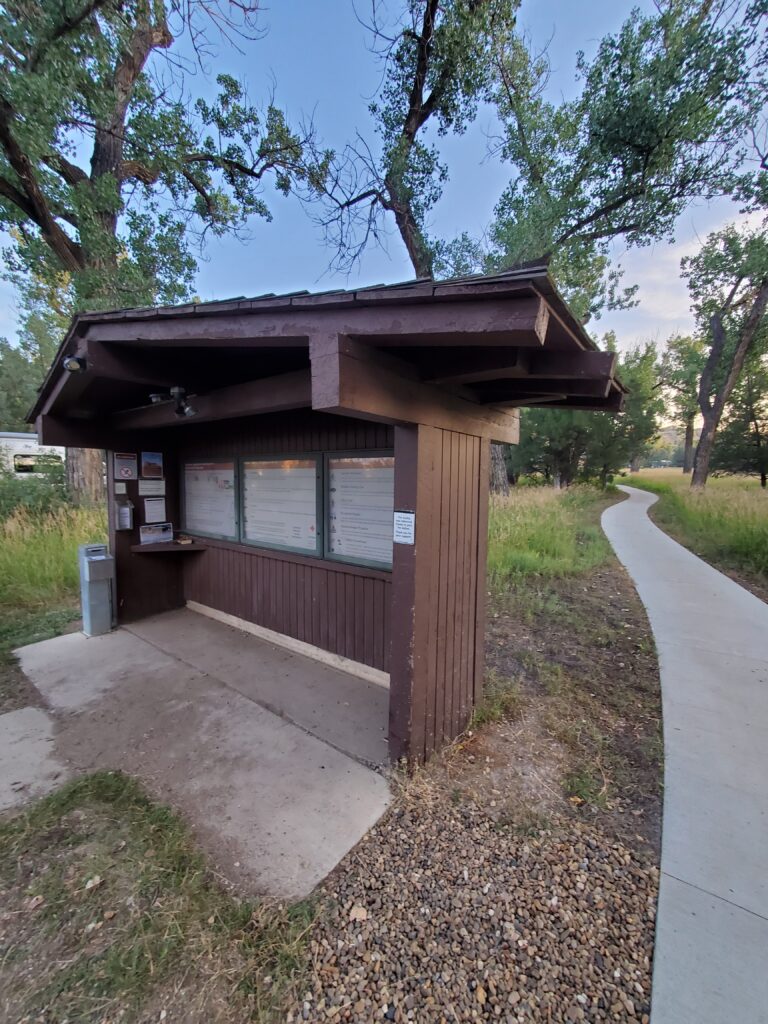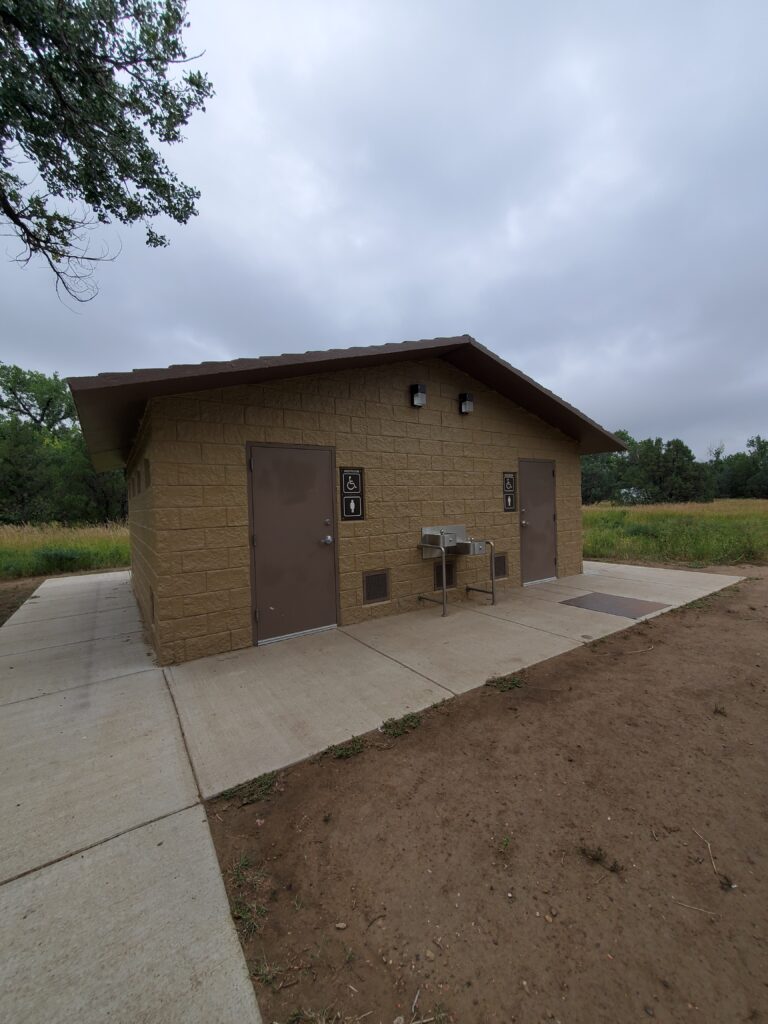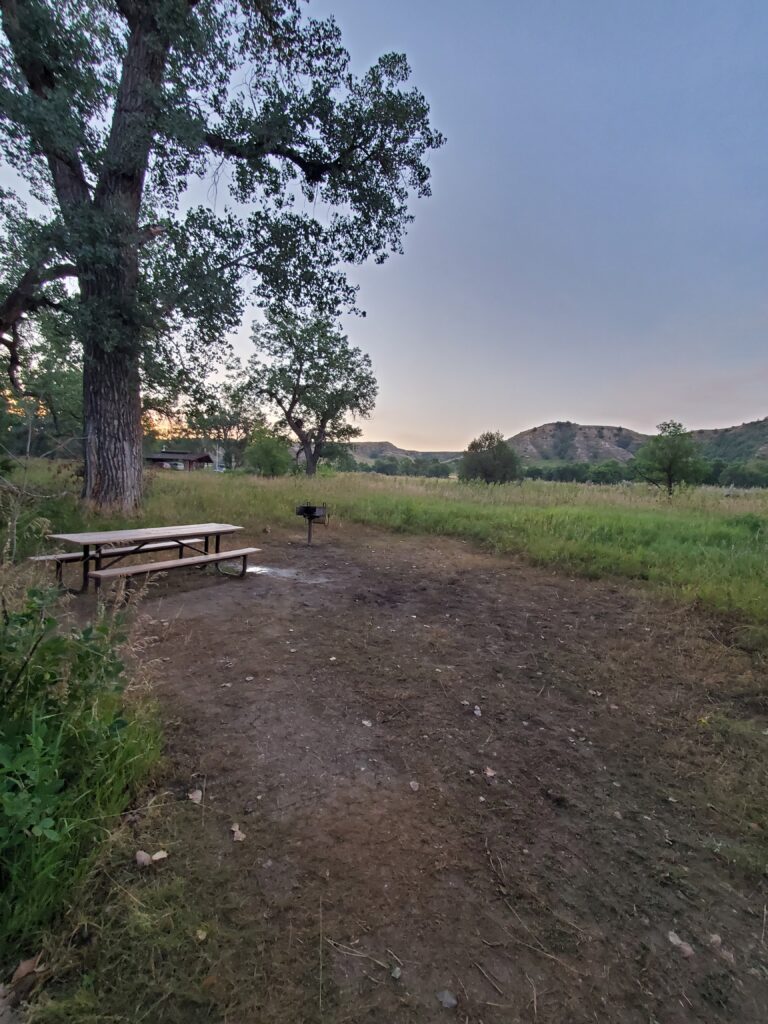 Half of the campsites are reservable, and the other half are available first come, first serve. We did not reserve a campsite and entered the park mid- afternoon to claim our campsite for the night. The campsites are level and offer a scenic place to camp in a national park. There is no electricity or water at the campsites, so plan accordingly.
Planning Your Camping Trip
If you are new to camping, accept that you may not get the "perfect" campsite. Not having reservations for campsites makes our camping trips more adventurous and exciting. And who wants to be at a campsite all day long when you can experience views like this in Theodore Roosevelt National Park?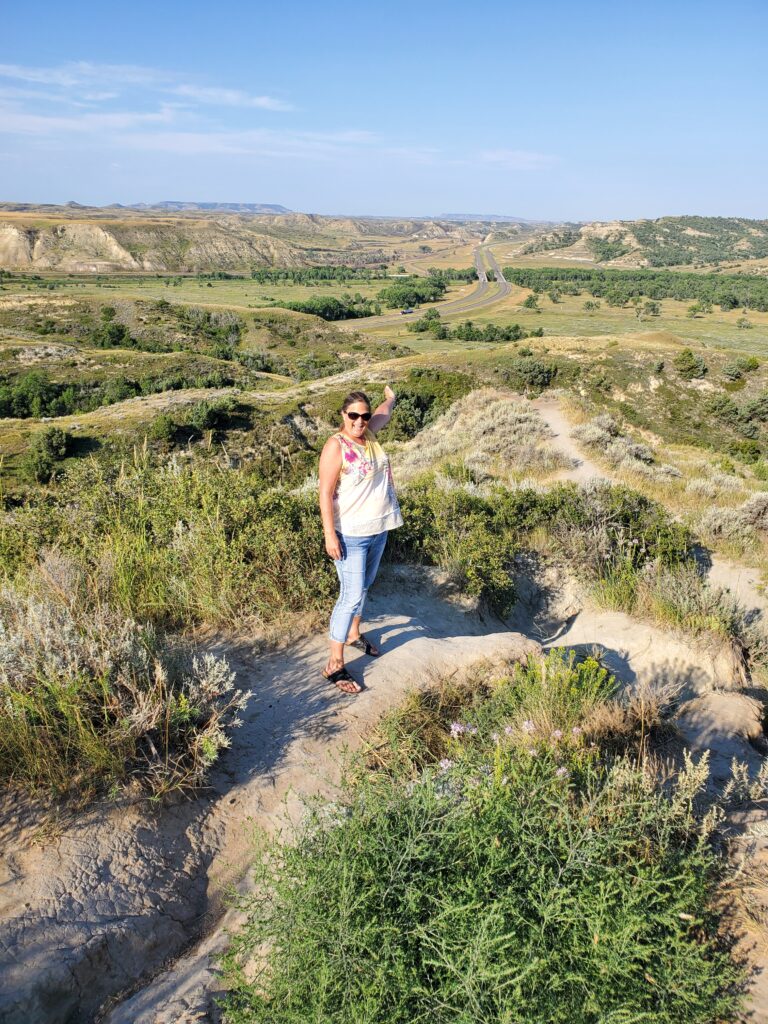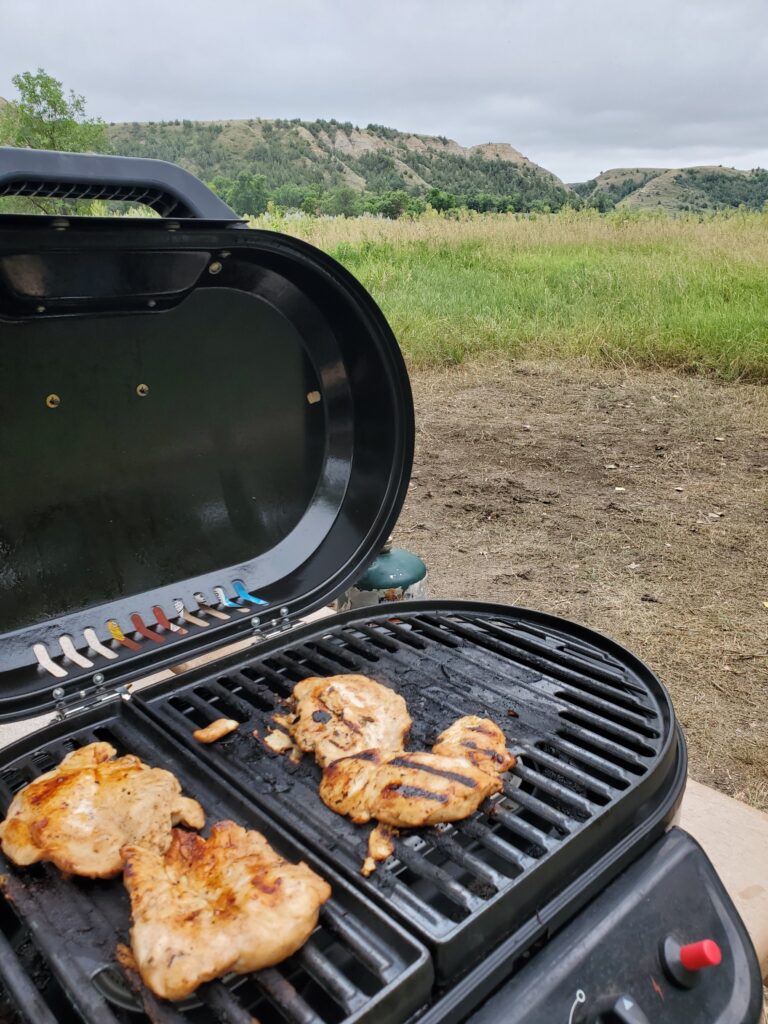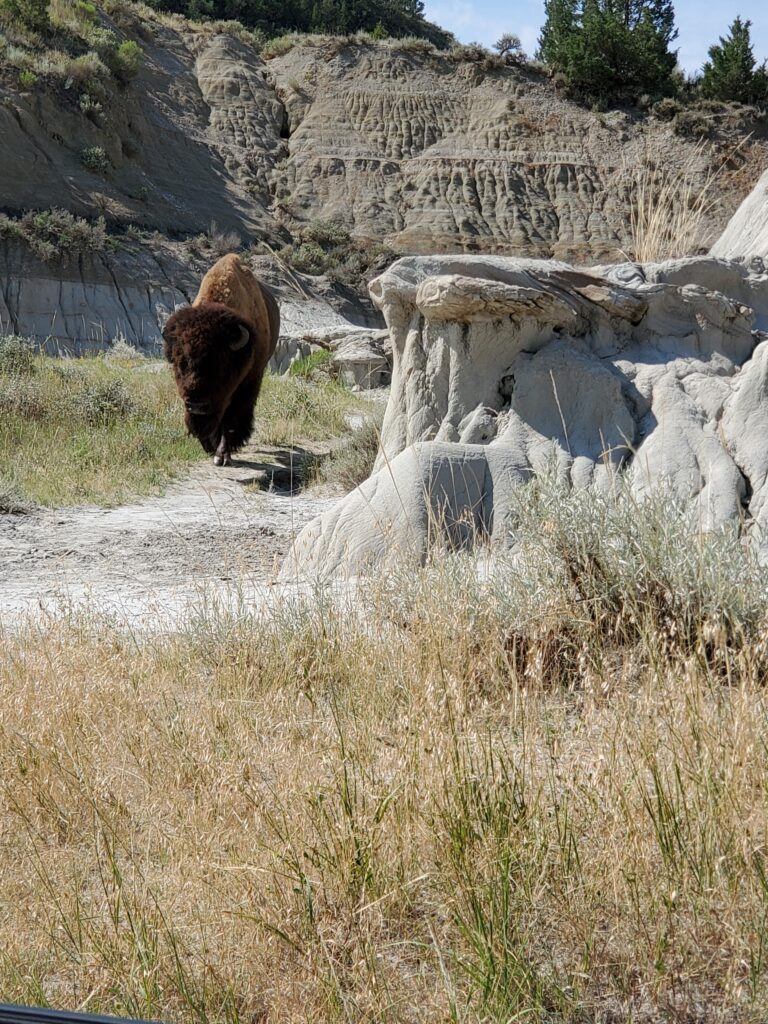 If the weather is not cooperating, we can change our travel plans. I don't want to be stuck in a truck tent in extreme heat, cold, or rain. Not making reservations, we have the flexibility to experience other things and enjoy our camping trip.
Lodging In Medora
Book a night of lodging in Medora if you find your camping trip in Theodore Roosevelt National Park is going to be rained out. You can stay at the AmericInn or Elkhorn Quarters. The AmericInn is an excellent family-friendly hotel with spacious rooms and an indoor pool.
Elkhorn Quarters is a clean property to place your head for the night.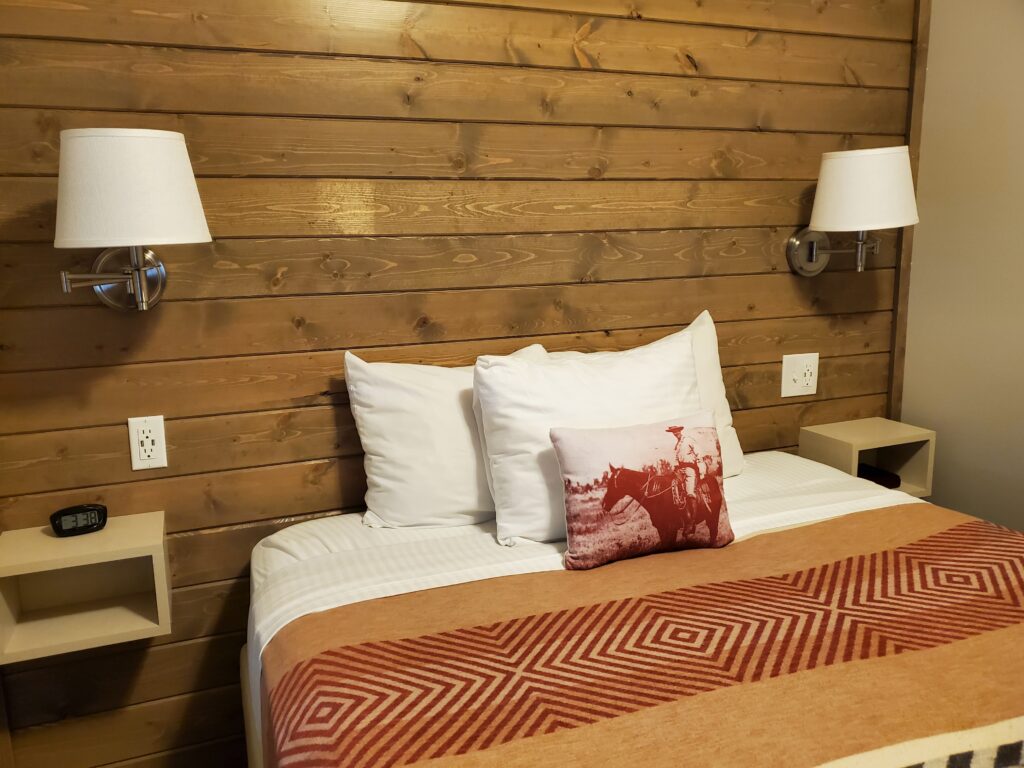 Family Units, and a bunkhouse-style room, Elkhorn Quarters, cover you for a night in Medora.
If camping in a national park is on your radar, make Theodore Roosevelt National Park your camping playground. Cottonwood Campground in the South Unit of Theodore Roosevelt National Park will not disappoint you. My husband and I did not wake up with a bison at the back of our truck, but we did wake up to the beautiful sound of "quiet."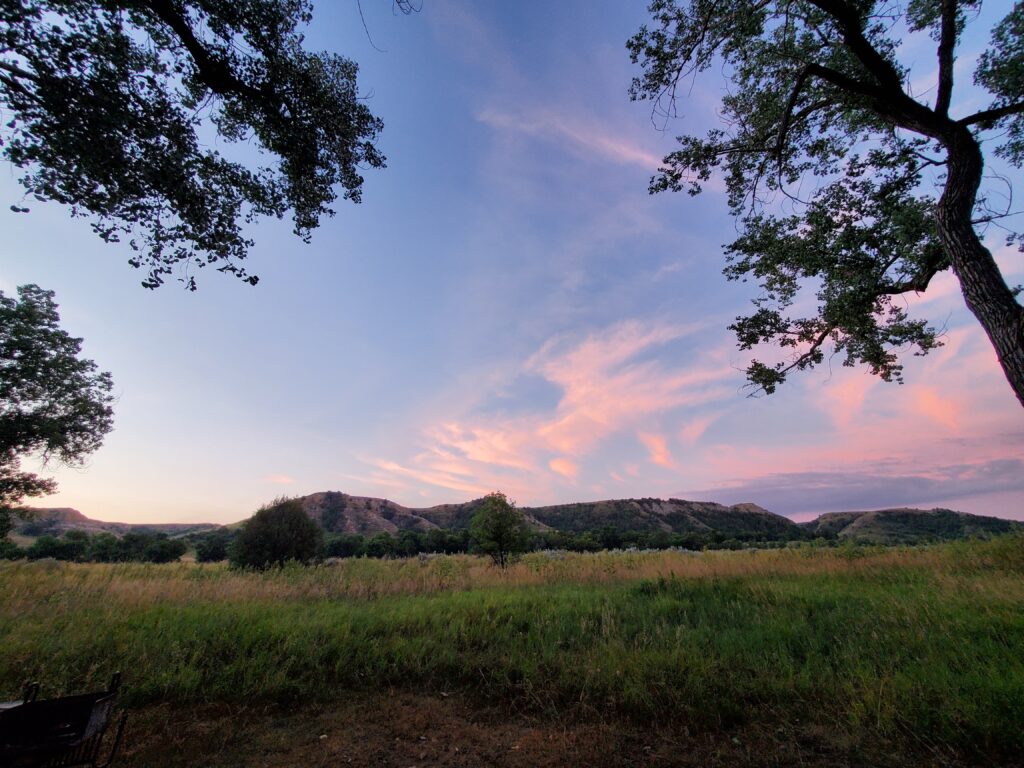 The following two tabs change content below.
SaraB
Sara is a travel enthusiast that resides in North Iowa. You can find her traveling where the plane, train, ship, or car will go. Are you looking to take a road trip? Sara has solutions for you!