Benefits of Booking an All Inclusive Vacation
There are many different options to choose from when it comes to booking a trip abroad and to the United States. Each trip has some advantages and disadvantages. The best thing you can do is determine what kind of trip you want and know what your budget is. When you plan, your vacation will be the dream of a lifetime. Cruising is my favorite way to experience an all-inclusive vacation.
Pros and Cons of a Havana Cabana Room With Carnival Cruise Lines
All-inclusive vacations came about in the 1900s and have quickly become one of the most popular ways to travel. All-inclusive vacation packages usually include everything from accommodations, meals, and activities. They are a great package for anyone looking to indulge or travel with kids. With a plethora of options to choose from, it is best to contact a travel agent or reputable company like Lifestyle Holidays Vacation Club.
Here are just a few of the many benefits of booking an all-inclusive trip.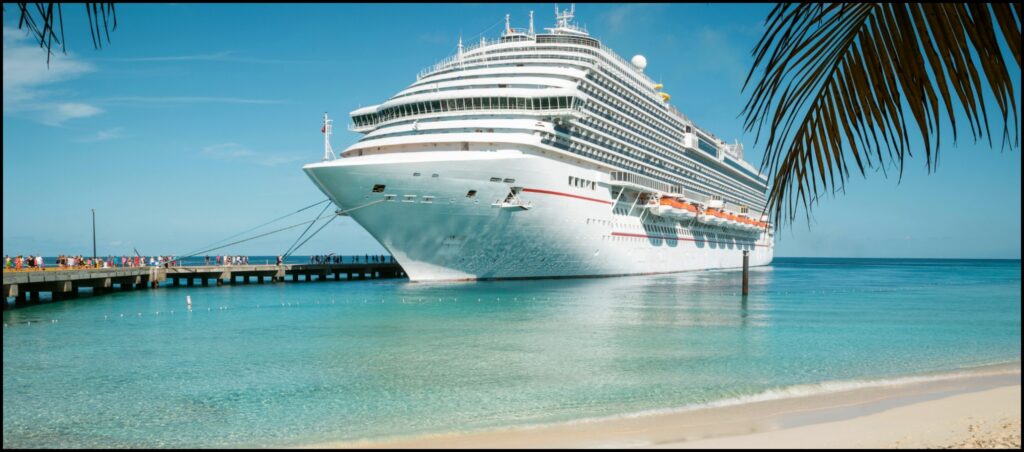 #1 Great value
On the basis that you have picked a good company, the all-inclusive package will provide you with all you need for an incredible vacation. You will not have to think about money or your budget every day. It can work out much cheaper, too. All-inclusive vacations save you time hunting around for the best offers on flights, accommodation, and excursions and provide you with a holiday that is safe, reliable, you know you can enjoy.
#2 Stress-free
When choosing to go all-inclusive, you eliminate the stress of finding places to eat for breakfast, lunch, and dinner, planning activities or finding the cheapest airline tickets and transport to the accommodation. All-inclusive packages cover it all, leaving little for you to deal with.
#3 Lots of options
Whether you prefer a resort by the beach, a 5-star cruise, or a romantic getaway, all-inclusive packages are meticulously put together for you to easily choose from. There is usually a wide range of options to, to meet all types of vacation, budgets, and family needs.

#4 Above and beyond
All-inclusive packages are exactly that – all-inclusive. Most packages will go above and beyond, so you can experience everything at your fingertips. Luxury accommodation, onsite entertainment, organized trips, sporting events, recreational activities, comedy shows, music nights, swimming pools, and wellness facilities. If you enjoy staying at the resort, an all-inclusive resort is ideal for you. Relaxation and an opportunity to explore new sights every day are also a nice choice.
#5 Social
All-inclusive vacations tend to be full of other people and families with the same interests as you. How social you are will depend on which particular vacation you choose. Many vacation goers like to stay in the resort. This allows you to make new friends and spend time with other vacation goers. Alternatively, if you opt to explore the country, there are many opportunities to organize activities with like-minded people. Regardless of the type of holiday that you prefer, an all-inclusive holiday can be a great way to be more comfortable while traveling. An all-inclusive vacation is also an easy way to also take you out of your comfort zone. You can choose what style of vacation you would like when everything is in front of you.
#6 Stay Within Your Budget
When you book an all-inclusive holiday, you can rest assured that your accommodation, food, and drink are all paid for in advance. This gives you complete peace of mind when budgeting for your trip, as you won't have any unexpected expenses popping up. In addition, all-inclusive holidays are a great way to maximize your value for money, as they often include activities and excursions.
So, not only will you have everything taken care of in terms of your accommodation and food, but you'll also have plenty to keep you entertained throughout your stay. To top it all off, many all-inclusive resorts offer exclusive deals and discounts to guests, so you can be sure that you're getting the best possible value for your money. With all of these benefits, it's no wonder that more and more people are choosing to book all-inclusive holidays. Read lifestyle holidays vacation club reviews for more information on what to expect if you book an all-inclusive holiday.
Luxury at an affordable price is not something you get to experience every day. Affordability is the reason why many travelers decide to opt for the all-inclusive package. With everything at your fingertips, it can be the perfect vacation for you. It may not be for others, and that's what makes our vacation choices so much fun.
The following two tabs change content below.
SaraB
Sara is a travel enthusiast that resides in North Iowa. You can find her traveling where the plane, train, ship, or car will go. Are you looking to take a road trip? Sara has solutions for you!