Why Everyone Is So Obsessed With Maui Travel
Are you obsessed with travel to Maui? The Hawaiian island of Maui is part of the US, though you hardly think about it when you visit. I have never visited the islands, but have visited through the eyes of my friends. Through their travels, I have learned a thing or two. This beautiful volcanic island thousands of miles out into the Pacific has just about everything the budding tourist could ever want, from tropical sandy beaches to mountain-top observatories.
In this post, we take a look at some of the reasons why people are literally obsessed with Maui. This beautiful island continues to attract hundreds of thousands of visitors to its shores every year.
The Pipiwai Trail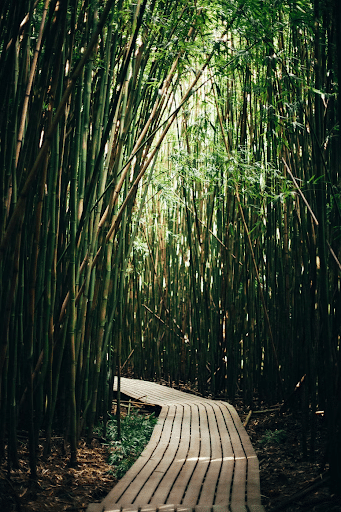 Walking through a bamboo forest is an utterly unnerving experience. There's nothing quite like it. In some ways, you feel like you're in an artificial environment, but you're not. Being obsessed with Maui can be time consuming, yet fun.
If you take the Pipiwai trail on the road to Hana, you'll walk through a dense bamboo forest on elevated boards while also getting up close and personal with several waterfalls, including 'Ohe'o Gulch, Waimoku Falls and Makahiku Falls.
Before you travel, make sure that you prepare yourself properly – it's a tough climb and there are relatively few restrooms on the route. Everyone loves a good road trip, including you and being obsessed with Maui.
The Snorkeling
Scuba diving and snorkeling in Maui is big business. Tours run from the island's many beaches and take budding tourists into the coastal waters of the Pacific. Here, you'll explore coral formations on the seafloor and swim alongside all manner of tropical fish and turtles. Don't worry: you'll always have a guide with you to keep you safe, even if the waters get a little choppy.
Makena Beach State Park
Makena Beach State Park is one of the largest and least developed segments of coastline in the US. You won't find any hotels, bars, restaurants or shopping malls here. Instead, it's the place to go if you long for nature, away from the usual hustle and bustle of human activity.
Haleakala National Park
Despite its small size, Maui is home to several stunning national parks, dedicated to maintaining its unique character and ecological heritage. Haleakala is among the most impressive and features one of the largest dormant volcano craters anywhere in the world. The mountain at the center of the 30,000 acre preserve is more than 10,000 feet above sea level and is so tall that you can see it from every point on the island (unless you're hiding behind a wall).
Wailea Beach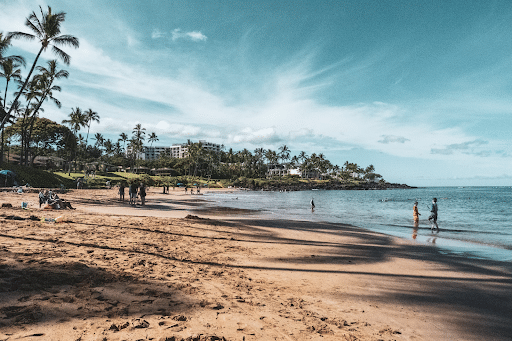 If it's relaxation you're after, then you might want to pay a visit to the famous Wailea beach. Along the shoreline, you'll find several well-managed resorts which all cater to tourists thronging the sands. There are plenty of places to eat, a palm-lined walkway, and shops to keep you entertained all day.
The Road Trips
While Maui might not be the biggest place in the world, it packs a lot in. And that's what makes the road to Hana so appealing. This scenic highway (Highway 360) takes you through lush rainforest and past multiple waterfalls before depositing you at the island's eastern share. Be warned, though: if you're a new driver, the going can get a little rough, thanks mainly to the steep inclines and hairpin turns.
The following two tabs change content below.
SaraB
Sara is a travel enthusiast that resides in North Iowa. You can find her traveling where the plane, train, ship, or car will go. Are you looking to take a road trip? Sara has solutions for you!