How To Make The Most of 24 Hours In Dubuque
24 Hours in Dubuque, Iowa, make it your best visit ever. Dubuque, Iowa, sits on the eastern side of Iowa and it is where Iowa began. This is Iowa's oldest city and it is among the oldest settlements west of the Mississippi River. It should not be a surprise that the first permanent settler to the area was French-Canadian fur trader Julien Dubuque. This explains why Dubuque is named Dubuque.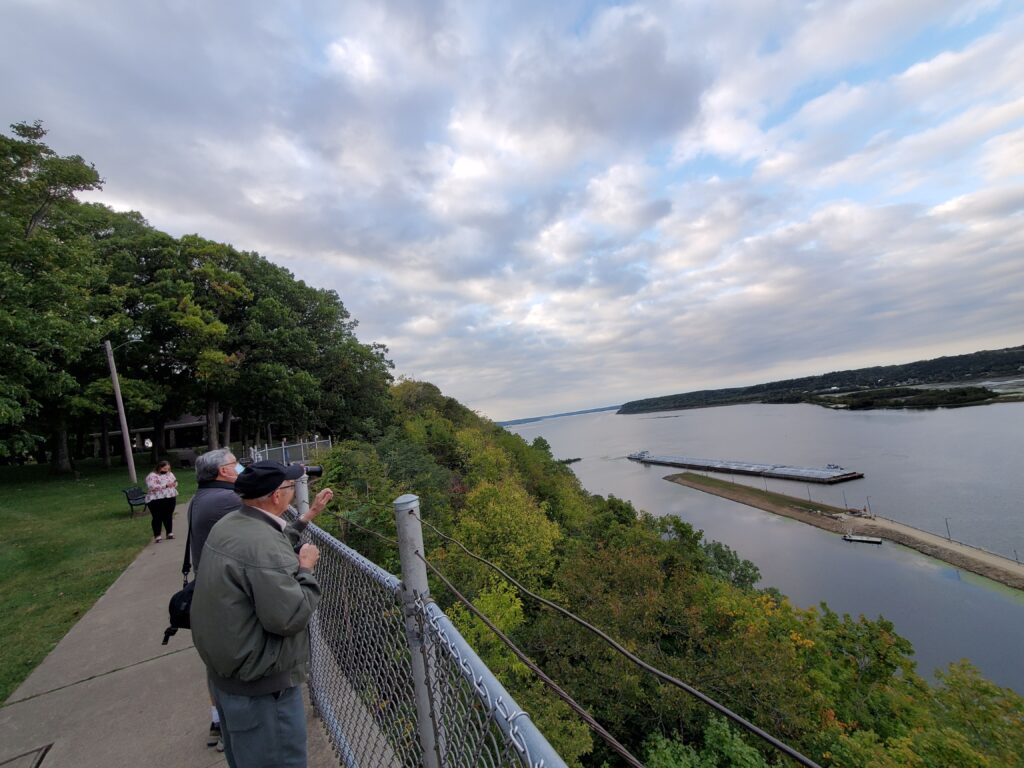 There is something for everyone in this eastern Iowa town, so come along and experience Dubuque in 24 hours. On my recent visit I had a mix of weather, but that's to be expected at anytime of year. Thank you to the team of Travel Dubuque for hosting me, as I was in town for a Writer's Workshop with the Midwest Travel Network.
Request your travel quide to Travel Dubuque.
Eagle Point Park
A highlight of any visit to Dubuque is Eagle Point Park. With a small fee of $1 per car, this park is worth every penny spent. If you are on a bicycle or walking, there is no fee. A rock garden, fish pond and a handicapped-accessible walkway is a favorite of many that visit Eagle Point Park.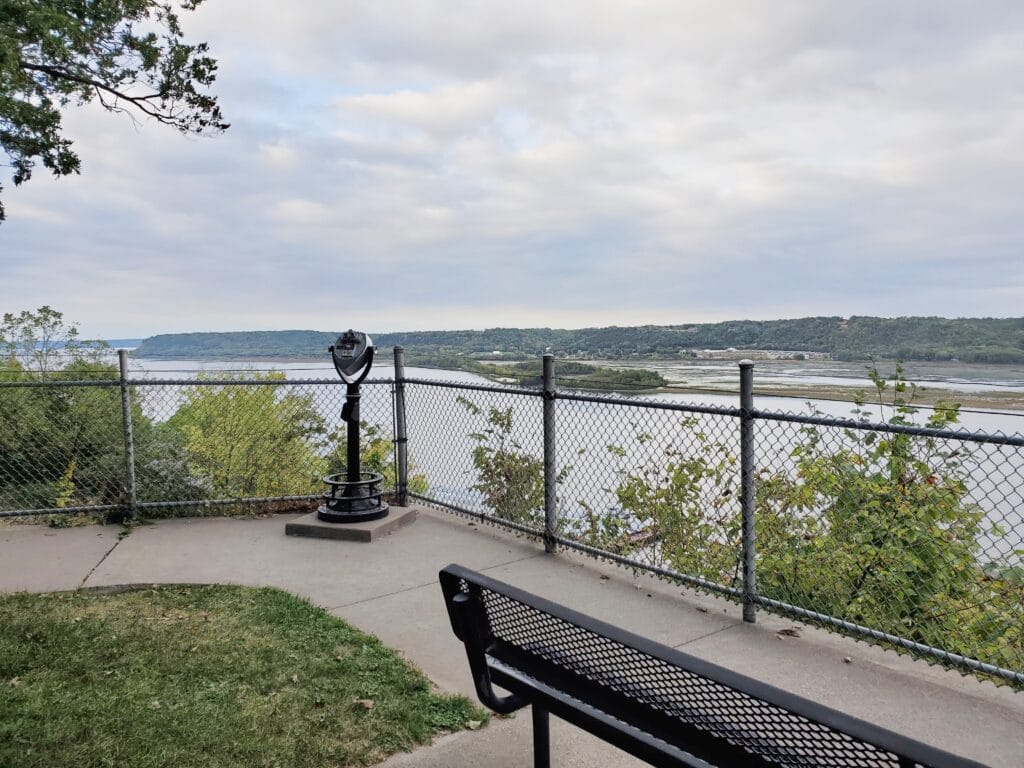 Eagle Point Park is family friendly and my favorite thing about this park is the incredible view that it offers of the Mississippi River. It's not uncommon to see a bald eagle soaring above, but during the winter months it's high season for America's favorite eagle.
10 Best State Parks In The Midwest
Dubuque Shot Tower
I have visited Dubuque several times and on my last visit it was the first time that I have seen the Dubuque Shot Tower. You may be wondering why it is called a shot tower. In earlier times, this 120 foot tower was used to make lead shot ammunition.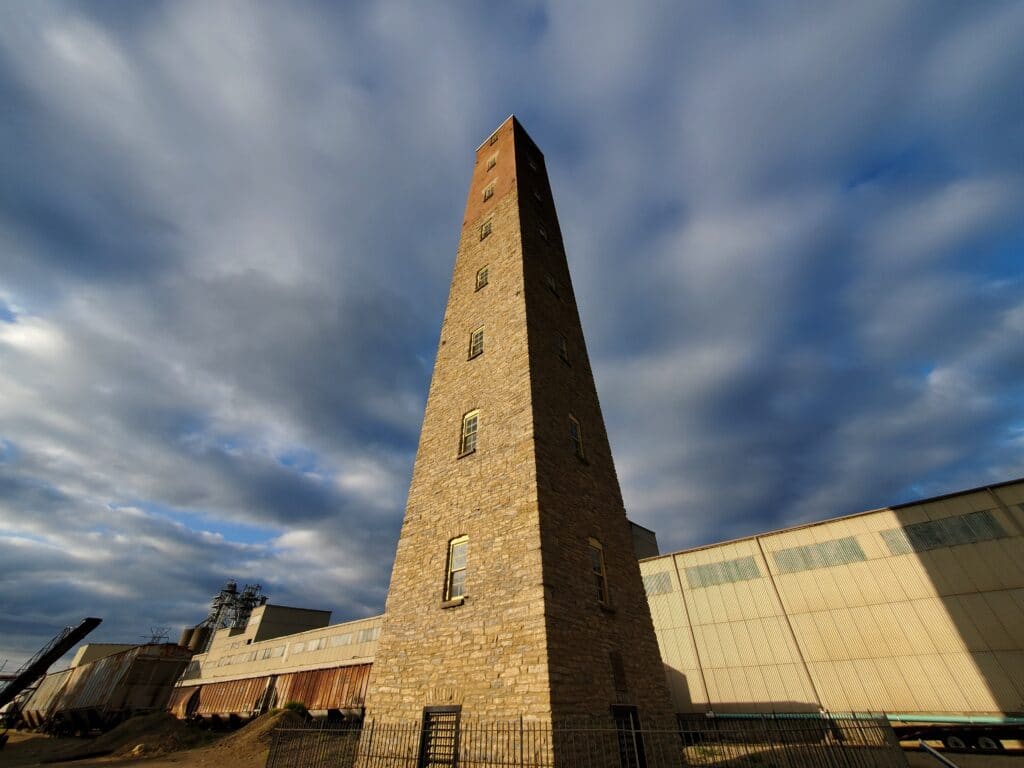 The Dubuque Shot Tower is one of a few remaining shot towers in the United States. This incredible tower is listed on the National Register of Historic Places and is highly recognized within the city. There is no fee to visit and this historic site is a short drive from the Mississippi Riverwalk.
Stroll The Mississippi Riverwalk
The Port of Dubuque is home to the Mississippi Riverwalk. You can stroll this part of the Heritage Trail, a trail that connects Dubuque with Dyersville. Several pieces of art can be seen along the river, offering smiles as you explore Dubuque in 24 hours. The art changes out annually, which gives you reason to visit Dubuque often.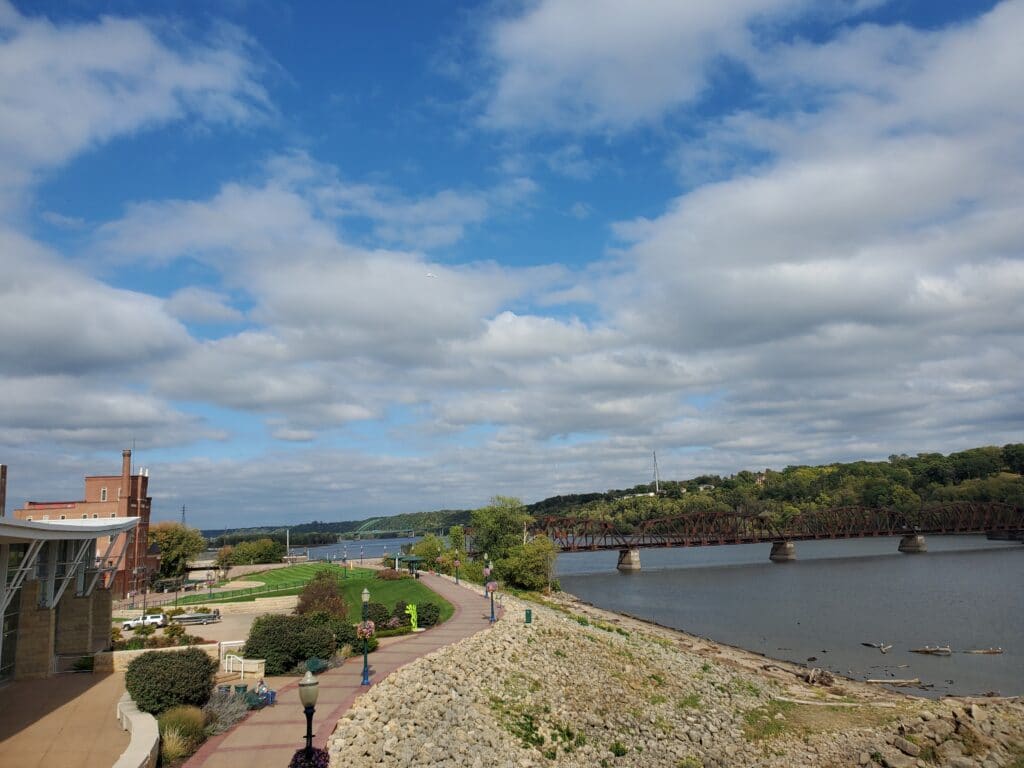 The marina and a convenience store is at the start of Dubuque's Mississippi Riverwalk. I'd suggest grabbing an ice cream treat if you are visiting on a hot summer day in Iowa. Public restrooms are available for your use at the convenience store, as well. Sunrise and sunset bring a beautiful view to this walk, so plan accordingly.
Ride The Fenelon Place Elevator
Ride the world's steepest, shortest scenic railway at Fourth Street, the Fenelon Place Elevator. Passengers board the elevator at Fourth Street and take it to the top of Fenelon Place.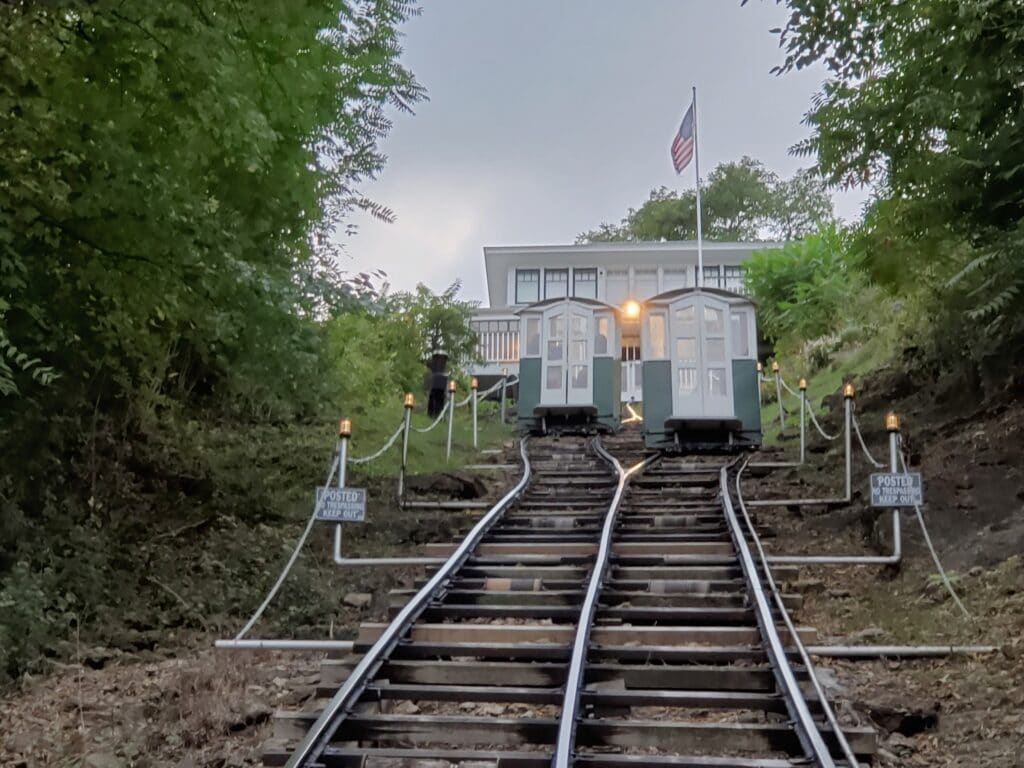 There is a small fee to ride the elevator and you pay after you have rode to the top. You can purchase a one way ticket or a round trip ticket. It's also important to note, that no debit or credit cards are accepted. Have cash on hand, as you travel to the top for a magnificent view of Dubuque.
Experience Grand Harbor Resort

The Grand Harbor Resort is an ideal location to stay when exploring Dubuque in 24 hours. Tony Roma's Restaurant is on site and an indoor waterpark offers hours of entertainment for everyone in your party. For an incredible sunrise and a view of the Mississippi Riverwalk, request a room that overlooks the Mississippi River.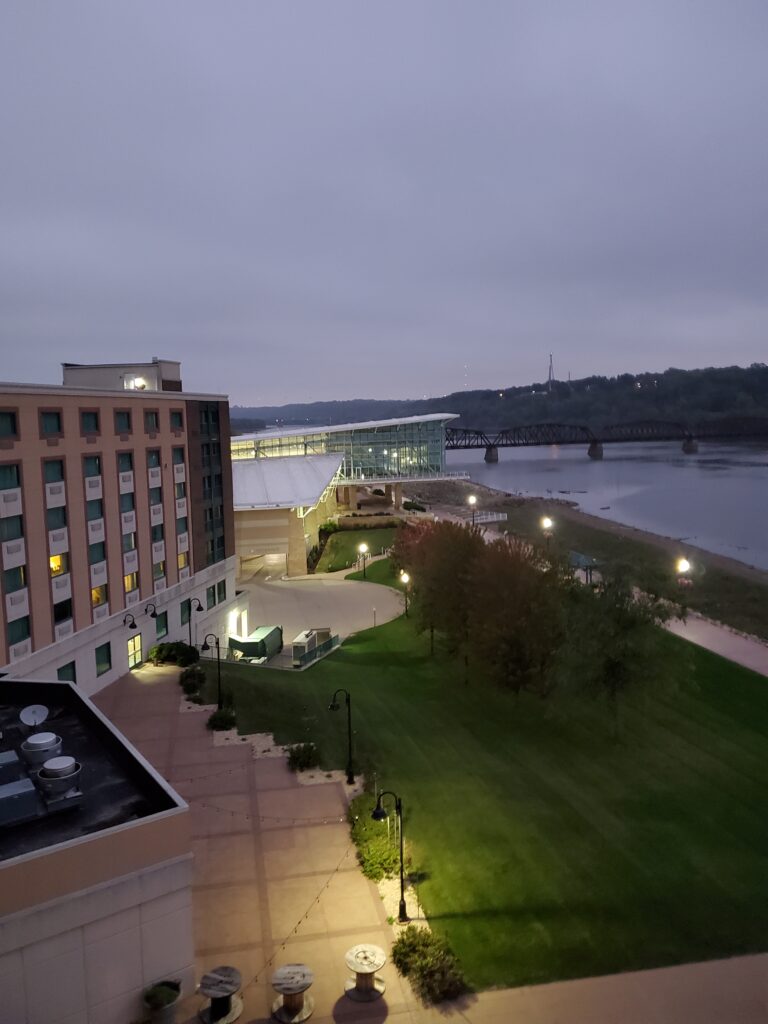 This recaps a relaxing, fun 24 hours in Dubuque, Iowa. With many more things to see and do, you will find yourself planning a return visit. Why not plan to spend a day at the National Mississippi River Museum? Iowa's first city is ready for you, so plan your visit today.
The following two tabs change content below.
SaraB
Sara is a travel enthusiast that resides in North Iowa. You can find her traveling where the plane, train, ship, or car will go. Are you looking to take a road trip? Sara has solutions for you!