July 4th and Clear lake Iowa Go Hand In Hand
Clear Lake, Iowa, is a small town located in North Central Iowa, which lies parallel with I-35. A small town with fun, flair, and a Big Boom bring out the very best once the 4th of July rolls around. Clear Lake is home to one of the best July 4th celebrations you will find anywhere in the United States. Let me give you a quick glance as to some of the fun opportunities that will await you while visiting Clear Lake, Iowa.
The Lady of The Lake offers cruises around the lake throughout the summer. If you are looking for a really unique way to watch fireworks on July 4th, this is where you want to be! Clear Lake is America's Hometown and more.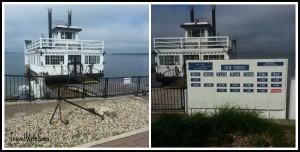 If boating is your thing, Clear Lake offers boating, fishing, water skiing, sailing, canoeing, and just about any water activity you can imagine. A fairly new activity to Clear Lake is Walk On Water Stand UP Paddle, located at PM Park on South Shore Drive. Here you can try walking on water! Give it a try, you may surprise yourself.
For families that enjoy camping, Clear Lake is home to Clear Lake State Park. With hundreds of campsites available, you will find one that meets your needs. The beach is a hop, skip, and a jump from the campground. The kids will have ample opportunity to run and enjoy the great outdoors. Hiking and biking trails are also nearby. The state of Iowa has done a nice job of providing clean, family friendly state parks. Clear Lake State Park, is no exception.
July 3rd-July 7th is when the 4th of July festivities will be held in 2013. The carnival opens on July 3rd with Mid-Way rides and carnival fun for families at 5:00 p.m. July 4th kicks off at 10:00 a.m. with a parade "Hometown Heroes" featuring Clear Lake's own Gene and Bobbie Madson. Downtown Clear Lake is filled with activities all day, which conclude with a huge display of fireworks over Clear Lake at 10:00 p.m. The seawall is a great spot to view fireworks and it fills up quickly with people early on in the evening. It's a good idea to find your spot by 7:30 p.m., as a lot of people gather to view this amazing display of fireworks. July 3-7th is filled with family, fun activities and so much more!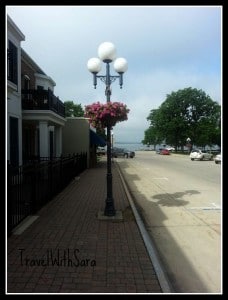 The Central Gardens of North Iowa is a must see. We took a stroll through the gardens and we think you will agree, the gardens speak for themselves!
Plan a summer visit to Clear Lake, Iowa and I promise you, you will not be disappointed. Oh yeah, I almost forgot to share this with you. The famous Surf Ballroom is also located here. Now that is another post in itself! A small town with a lot of boom- plan your get-a-way today!
The following two tabs change content below.
SaraB
Sara is a travel enthusiast that resides in North Iowa. You can find her traveling where the plane, train, ship, or car will go. Are you looking to take a road trip? Sara has solutions for you!