Decorah Is All About The Food
Decorah, Iowa is all about the food. From the farm to table concept to the farmer in the field, this community is a progressive community when it comes to farm to table meals. It all starts at the Oneota Food Coop. Here is where you will find before school cooking classes, yes, you read that right! How many communities offer cooking classes as a before school program? In my home area, none. The Oneota Food Coop receives much of its fresh produce from local growers, which in turn introduces kids to the farm to table concept.
We dined at La Rana and when my plate appeared, my jaw dropped!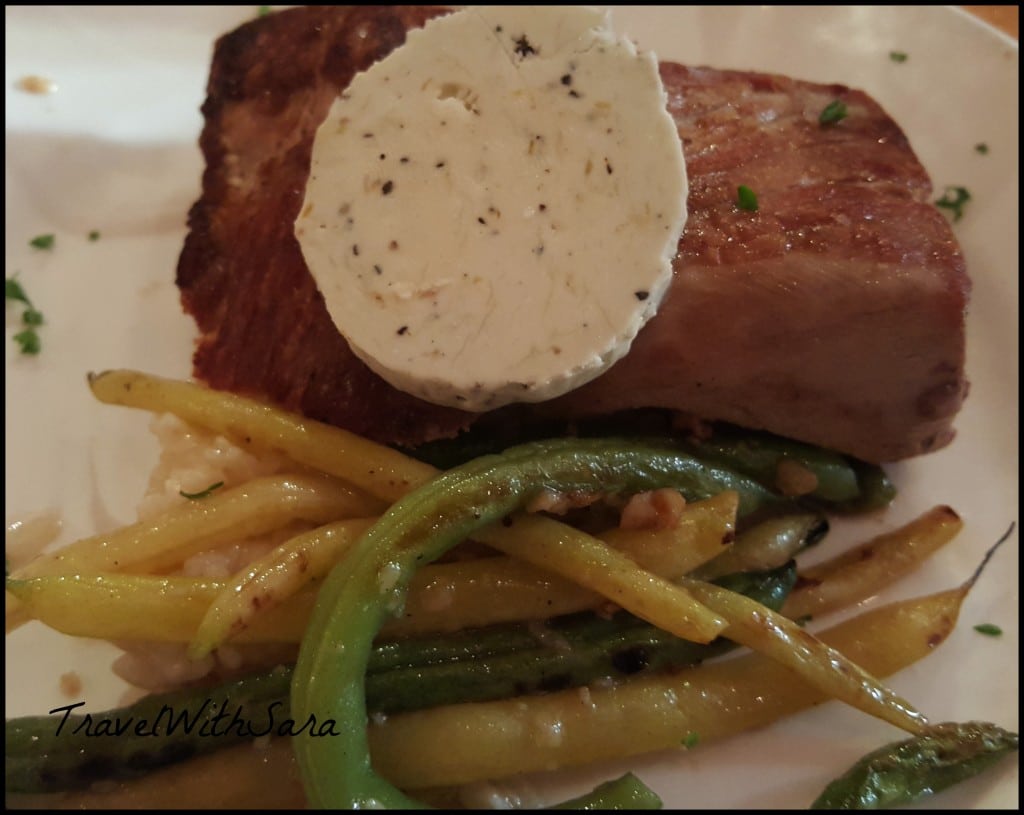 This was as delicious as it looks. The green beans were extra fresh, crisp and crunchy. They were drizzled in garlic butter and partnered with the meat that I had, it was the ideal farm to table meal. The best part about this meal was the fact that I was able to meet the farmer that grew these green beans, the next day.
Meet Erik of Patchwork Green Farm. Erik grew the green beans that I had enjoyed for supper. I thought it was pretty neat to see where he grew what I had eaten the evening before. He and his family grow more than 200 varieties of annual vegetables on their five acres of annual vegetable garden production.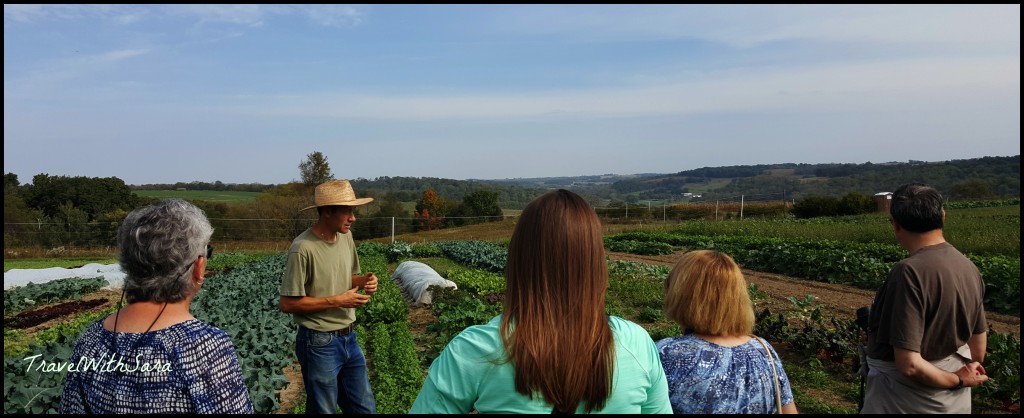 Erik of Patchwork Green Farm markets his produce to local restaurants and folks in Winneshiek County. We visited the Winneshiek Farmer's Market in Decorah and we saw Erik on a busy Wednesday afternoon with his produce for sale at the market.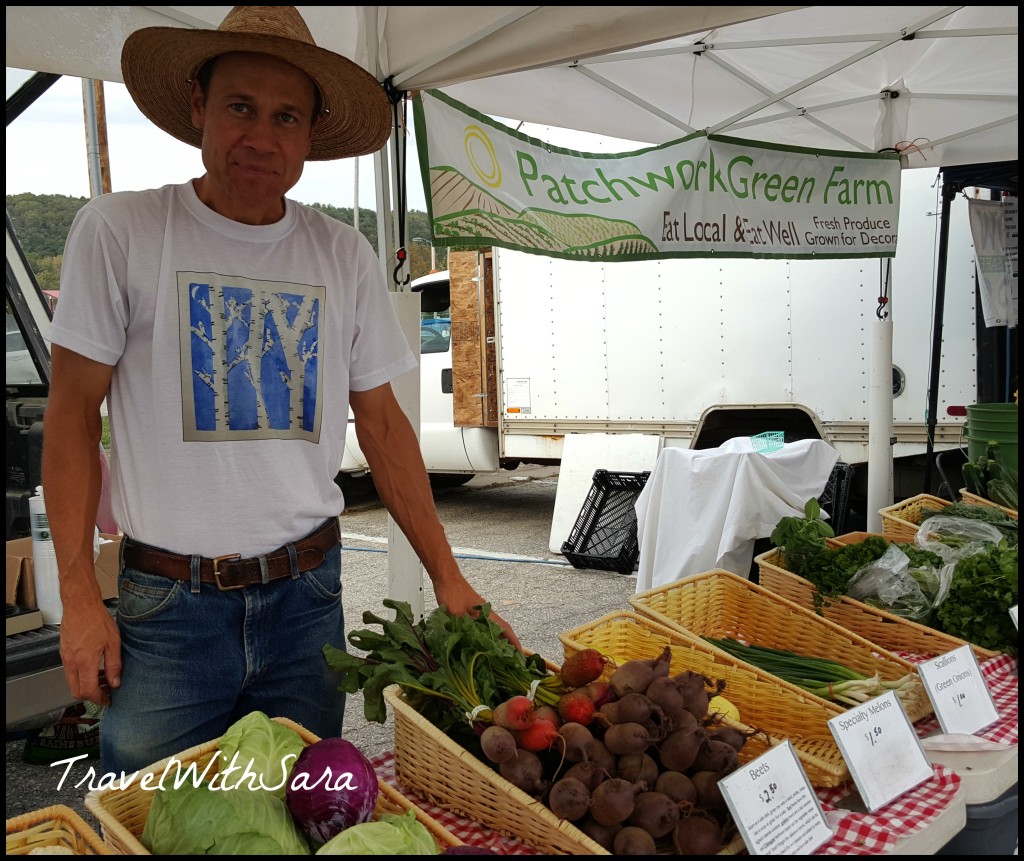 As with all farmer's markets, depending on the season, is what you will find available for purchase. There are typically 40 vendors on site and it's not uncommon to have a musician or two performing. Decorah, Iowa showed me that the farm to table concept is thriving and as far as I can see, this concept is only going to get bigger and better. I'd love to see other communities show the enthusiasm and embrace the farm to table concept, as Decorah has.
Stay tuned.. my visit to Decorah was a whirlwind tour and featured a lot of fun! From the world famous Whippy Dip to the historic Winneshiek Hotel, I've got more to share in the following weeks. I'm curious, how often do you frequent your local farmer's market, if you have one?
*Thank you to Visit Decorah, Winneshiek County and Travel Iowa for organizing such a wonderful Fall fam/foodie tour of Decorah.
The following two tabs change content below.
SaraB
Sara is a travel enthusiast that resides in North Iowa. You can find her traveling where the plane, train, ship, or car will go. Are you looking to take a road trip? Sara has solutions for you!