Penny's Diner: North Platte, Nebraska
Traveling along I-80 in Nebraska can be one really long drive, if you make it out to be. There are many amazing things to see while traveling through Nebraska on I-80, so it's definitely worth building in extra time for stops along the way. We recently spent a couple days in North Platte, Nebraska; and found this town to be a very fun community!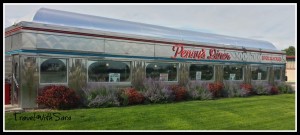 Of course, food was on our list! We have driven by this diner several times and never made the time to stop. I am so glad we were forced to drive on over to this fun, local diner! Penny's Diner is located right off of I-80 at Exit 177. Upon entering we found a fun restaurant that took us right to the 1950's!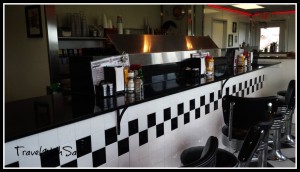 Top this fun décor off with a great waitress and awesome food, you have yourself a winning restaurant. The American Cuisine featured here at Penny's Diner includes old-fashioned sundaes, milkshakes and malts from scratch, burgers and crispy fries! This is American Cuisine that you will appreciate after a long day on the road.
The food was reasonably priced and in a matter of 10 minutes we had our food in front of us. Check this out!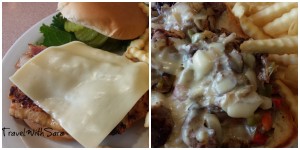 Our food was freshly made, tasty, and hot. We will definitely stop at Penny's Diner the next time we are traveling through I-80 near Exit 177 in Nebraska. Penny's Diner prides itself on the fact that it is open 24 hours and is trucker friendly, as well as biker friendly. Each and every person that walks into Penny's Diner in North Platte will be welcomed! A big cheer to our waitress Sue. She provided us with prompt, efficient service and made us feel right at home. Do you enjoy eating at local diners? If so, I'd love to hear about your experience and your favorite menu item!
For up to date information on what is going on in North Platte~ Like their Facebook page, as the CVB in North Platte does a fantastic job of letting folks know of all the events, festivals, and happenings in the community.
The following two tabs change content below.
SaraB
Sara is a travel enthusiast that resides in North Iowa. You can find her traveling where the plane, train, ship, or car will go. Are you looking to take a road trip? Sara has solutions for you!