Lou Malnati's Chicago Pizzeria Offers Deep Dish Pizza And More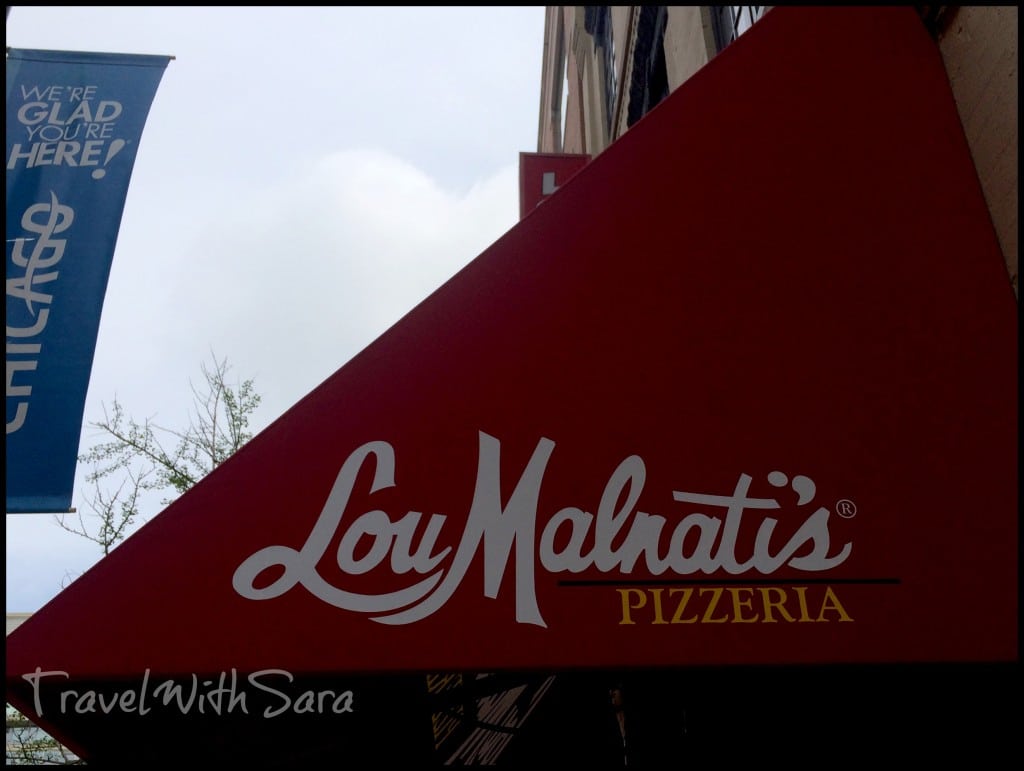 Our North Iowa Blogger trip to Chicago would not have been complete with out a stop at Lou Malnati's. Lou Malnati's provided our group with a gift certificate to cover a portion of our meal. I'd also like to give a special Thank You to the Clear Lake Chamber of Commerce for making this Chicago trip possible.This was my first visit to this well known pizzeria and I can tell you that I'm ready to go back. The deep dish pizza that we had was simply out of this world!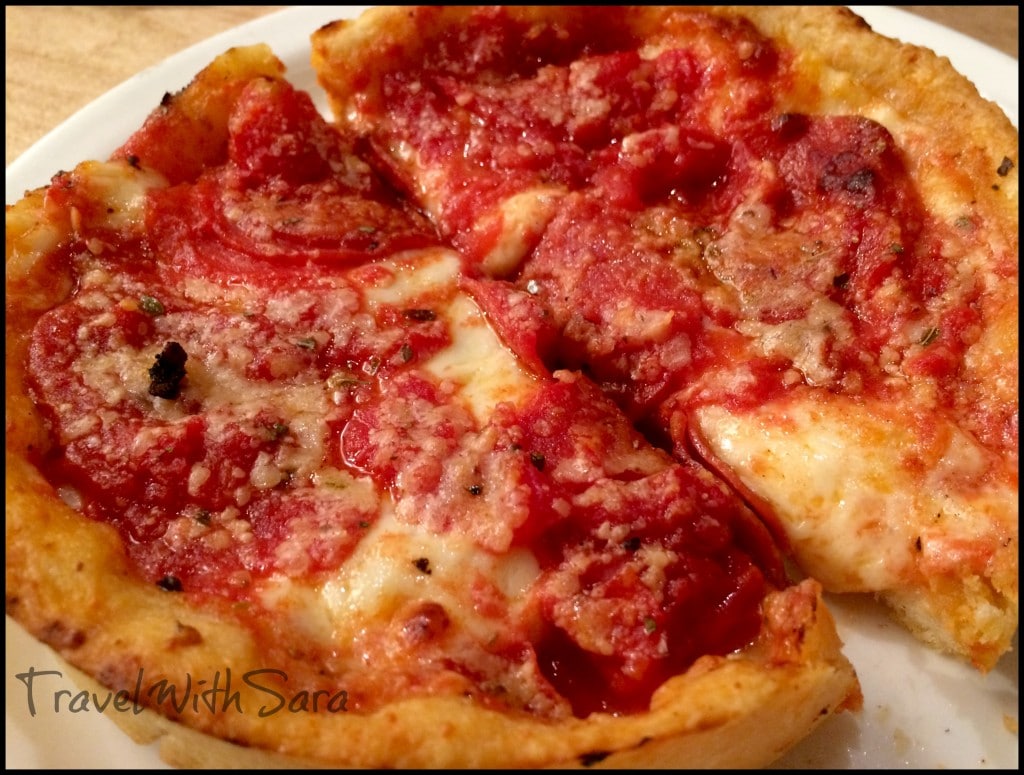 We were greeted with a smiling face and an enthusiasm of the Windy City, Chicago , through our waiter Jason. It was quite evident that Jason had a passion for Chicago and Lou Malnati's, as he knew the menu like the back of his hand. The menu here is very large and can be overwhelming, so it was perfect that Jason knew exactly where to direct our group.
We had salads and appetizers to kick off our meal and then our pizza arrived!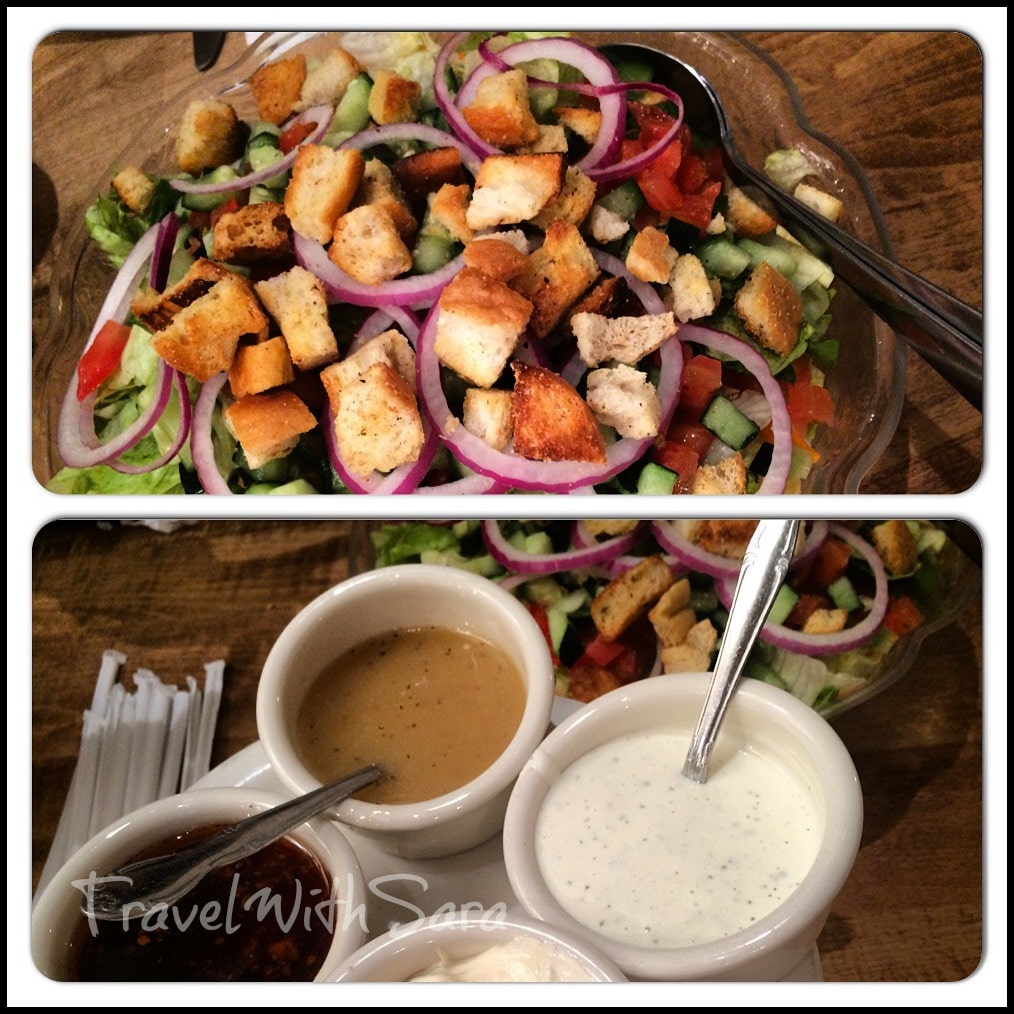 I will add that I am not a huge lover of a deep dish pizza, but I can tell you that the deep dish pizza at Lou Malnati's is something I will definitely go back for. And you know what? If I don't get back to Chicago soon through Air Choice One, I may find myself ordering Lou's pizza online. Did you know you can do that? Now you do!
Sure, it's all about the pizza and the food, but it's also about the atmosphere. You will not find another restaurant with the style and design that you will find here.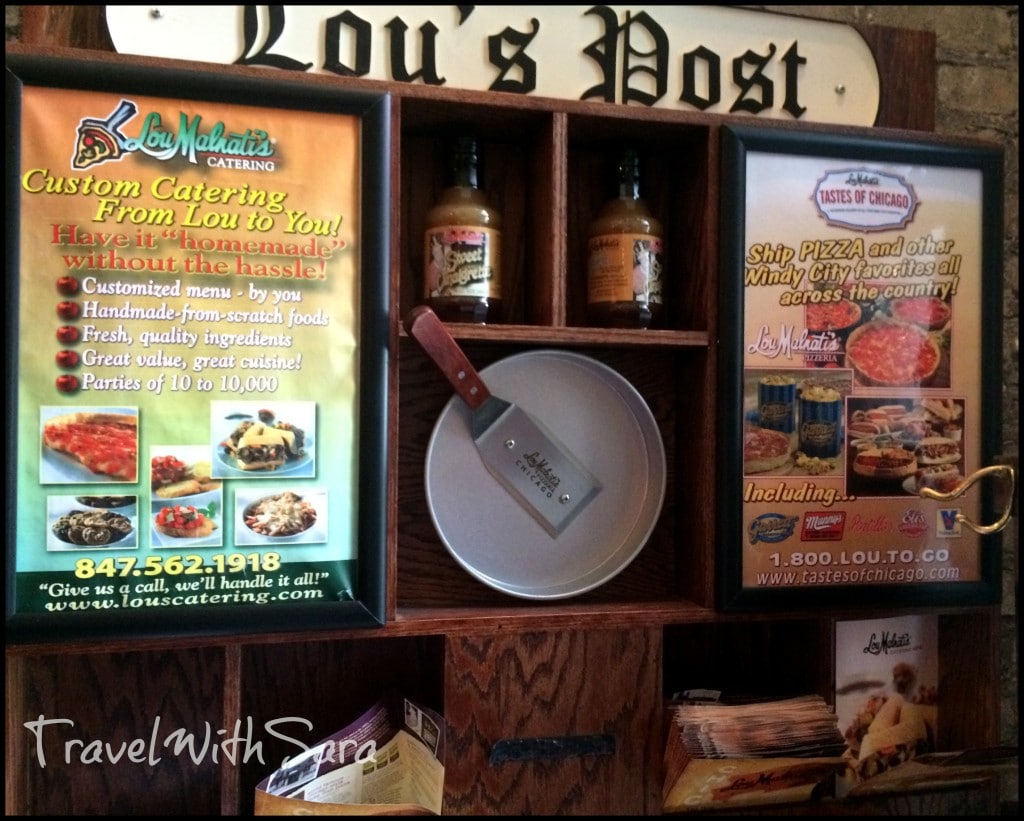 With outdoor seating and several different places to dine indoors, there's an experience calling your name at Lou Malnati's in Chicago.
And then there was dessert!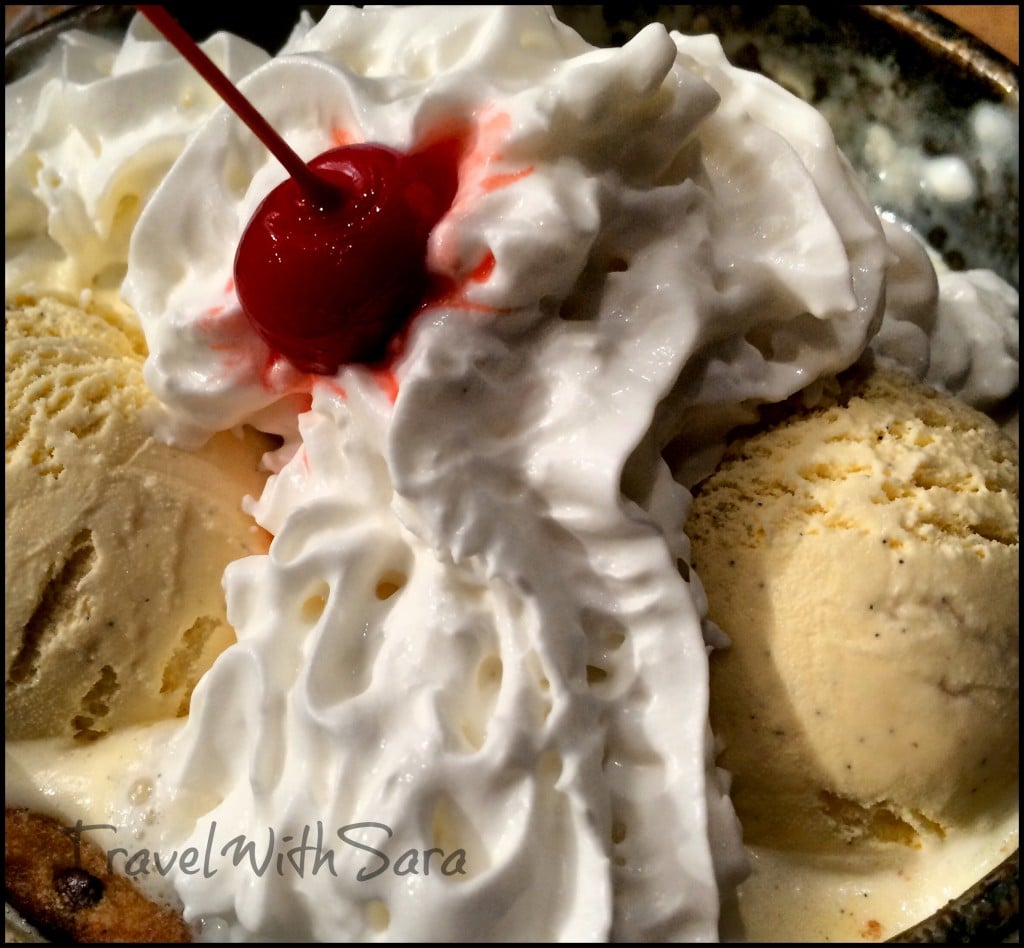 Yes, you can even order dessert at Lou Malnati's. With several locations throughout the Chicago area, be sure to check out if the location you are wanting to dine at offers full restaurant services. Some locations offer carryout and delivery only. Depending on the type of meal you are wanting, Lou Malnati's Pizzeria has you covered!
The following two tabs change content below.
SaraB
Sara is a travel enthusiast that resides in North Iowa. You can find her traveling where the plane, train, ship, or car will go. Are you looking to take a road trip? Sara has solutions for you!