Why Cruising With Carnival Cruise Lines Is A Great Value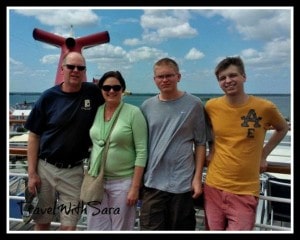 We cruised on the Carnival Sensation in March of 2013 and are looking forward to another Carnival Cruise in October of 2013. We found cruising to be a fantastic value for all types of cruising families. We happened to be on an extended family cruise in March of 2013. We traveled in a party of 10, which included 3 teenage boys and one young adult male. We never heard, "I'm bored!" That in itself speaks volumes.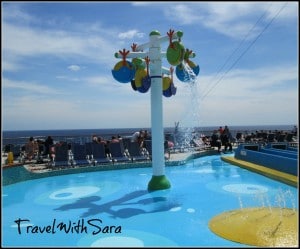 When families vacation they are looking for unique, fun opportunities for everyone in their party. We docked for one day in Freeport and another day in Nassau. Both of these ports offered off and on shore activities. Depending on your budget, that may determine what you experience along the way. In my opinion, there are no right or wrong choices; as any option is going to be a memorable one. If you opt to stay on the boat, you can be assured there will be ongoing activities; as well as great food with short lines.
Dinner is an exciting time when cruising. Our boys loved our waiter, Joseph. By the end of our first night of dining, he knew all 10 of us by first name.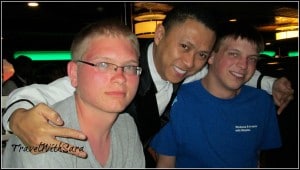 By night number two, he also knew that our 14 year old would order two main courses. One being a hamburger ( he knew that was a safe choice) and one other featured main course item. Guess what? He always liked his choices and ate it all! Keep in mind, we had four boys that ate a lot. Talk about value- all the food we could eat! And it was usually a couple hours after his huge meal that we would find them at the ice cream machine! Talk about value…. Where else can you feed boys all the food they can eat?
Carnival Cruise Lines provided hours and hours of onboard entertainment! From the BINGO parlor to the CASINO, there was always something going on. My Mom happened to be a lucky winner when it came to a drawing in a jewelry store! Yep, out of oodles of entries, her number was drawn. The miniature golf course, swimming pool, and table tennis areas were popular hangout spots for our four boys. My husband and I enjoyed the hot tub area, which is for adults 21 and over.
We cruised out of Port Canaveral in March of 2013 and will cruise out of Port Canaveral again in October 2013. Ron Jon Resort: Cape Caribe will be our base camp. It's a convenient place to stay while in this area. Stay here the night before you cruise and the night after you cruise; and your parking is free! Yes, free parking with super easy, affordable transportation over to board your boat.
In case you were wondering what all this awesome food was about, here ya go!
I will have a different view of cruising in October of 2013, as it will be just my husband and I. Who knows what our new adventures will entail, but I am sure they will be fun! Carnival Cruise Lines is a great value and I'm excited to experience Cruise #2 in a few months. If you have been putting off booking that cruise, I'd do it today! It's a great value and a fun way to travel.
The following two tabs change content below.
SaraB
Sara is a travel enthusiast that resides in North Iowa. You can find her traveling where the plane, train, ship, or car will go. Are you looking to take a road trip? Sara has solutions for you!