Tuckaway Shores: Quiet and Beautiful In The Fall
Fall is in full swing and Florida offers sunshine and warm temps. Fall break is a great time of year to head South with your family. The crowds of Summer are no longer present, and the weather is balmy. Florida sunshine with ocean views are what you will experience when you plan your get-a-way to Tuckaway Shores Resort in Indialantic, Florida. I think most families would agree, that Florida offers great family travel experiences 365 days of the year.
Reserve any suite today and this is your view at sunrise!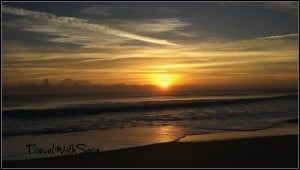 Clean, family friendly suites await you and your family. Tuckaway Shores Resort is proud of the fact that they have earned the Superior Small Lodging White Glove Award every year since 2009. Yes, the White Glove Award is a prestigious award when it comes to a clean lodging experience. I don't know about you, but I know my house would have a hard time passing this test!
Once you plant your feet on Tuckaway Shores, you will feel relaxed and refreshed. The feel of "Old Florida" surrounds you, as you kick back near the pool or head to the beach. Each two room suite offers space and amenities that will make you feel at home. Keep in mind, this is not a high rise hotel, or a large, pricey resort. With a total of 27 suites to choose from, life is simple when you stay at Tuckaway Shores.
Each suite offers a view of the ocean and all suites are literally a hop, skip, and a jump from the beach. There are no long boardwalks to walk on, just a few steps and you can sink your feet into the fine sand that will sink between your toes. The beauty on the beach is astounding.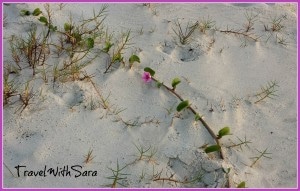 Tuckaway Shores is a nice way to unwind after the hustle and bustle of the Orlando theme parks. For families looking for a little down time and a visit to the ocean, Tuckaway Shores is the ideal place to book your stay. And of course, what kid (all ages) wouldn't like to dig into the sand with some of these beach toys?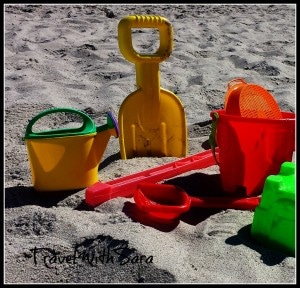 This is just the start of what Tuckaway Shores has to offer…… I have more inspiration for you, so stay tuned!
The following two tabs change content below.
SaraB
Sara is a travel enthusiast that resides in North Iowa. You can find her traveling where the plane, train, ship, or car will go. Are you looking to take a road trip? Sara has solutions for you!