Tuck U Inn At Glick Mansion Bed & Breakfast In Atchison, Kansas: Award Winning Hospitality
I'm all about a memorable stay at a beautiful bed and breakfast, which is exactly what I experienced at the Tuck U Inn at Glick Mansion Bed & Breakfast in Atchison, Kansas. North 2nd Street is lined with beautiful historic homes, including this one.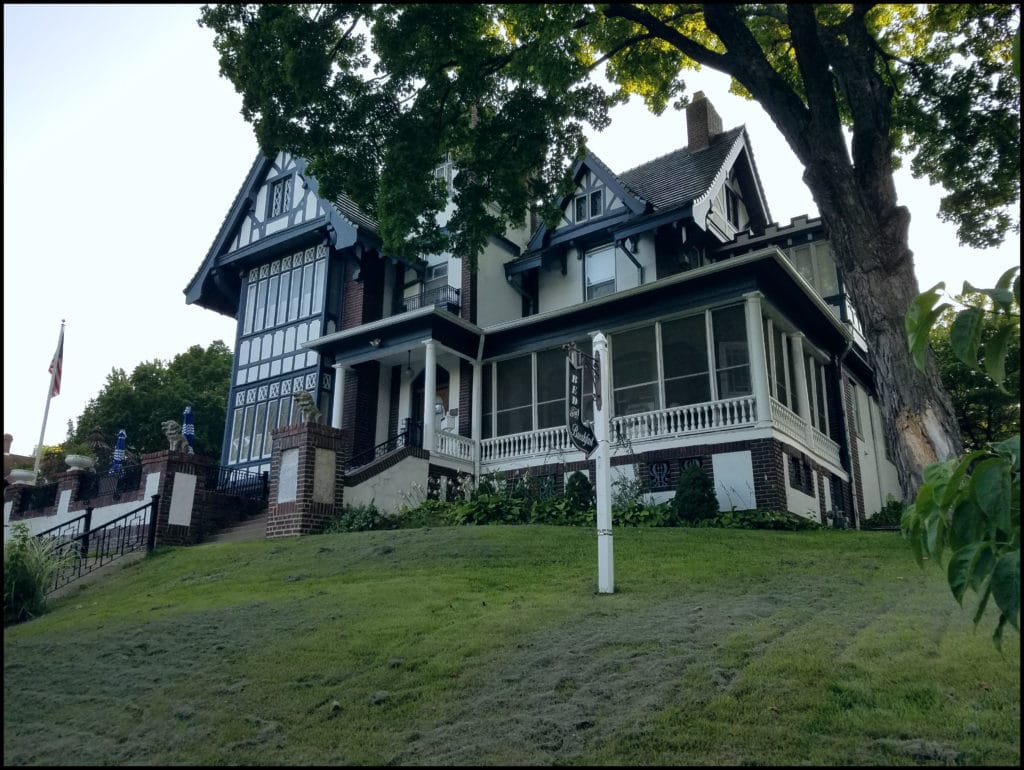 Upon my arrival, I quickly took note of the brick streets.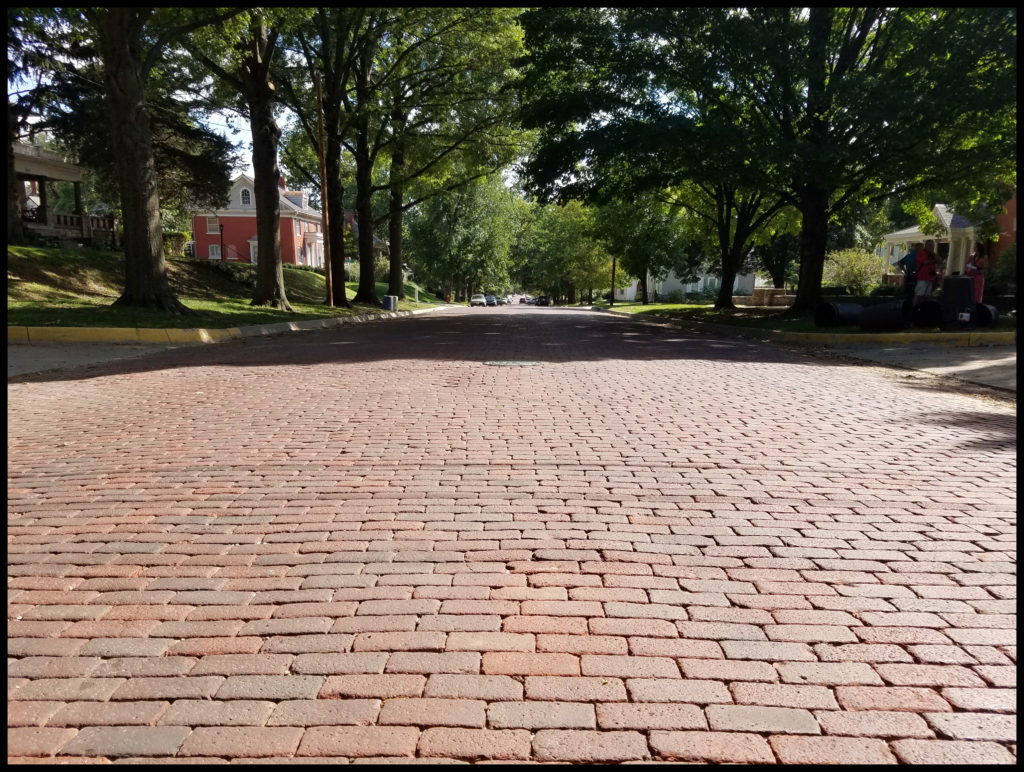 This charming town rolled out the welcome mat before I even checked into my room at this stunning B & B. Atchison, Kansas is home to a few ghosts, historical buildings, trolley tours, Amelia Earhart, and much much more.
I was greeted by Loman and I immediately knew that I was in for a wonderful stay. He and his wife, Chris have owned this property for the past fourteen years and their passion shows through all that they do for their guests. In fact, I left two necklaces in my room at this B & B and Chris was kind enough to call me and mail them to me. Now that, my friends, is top notch service!
Breakfast was served up with a smile or two with a mouthwatering experience.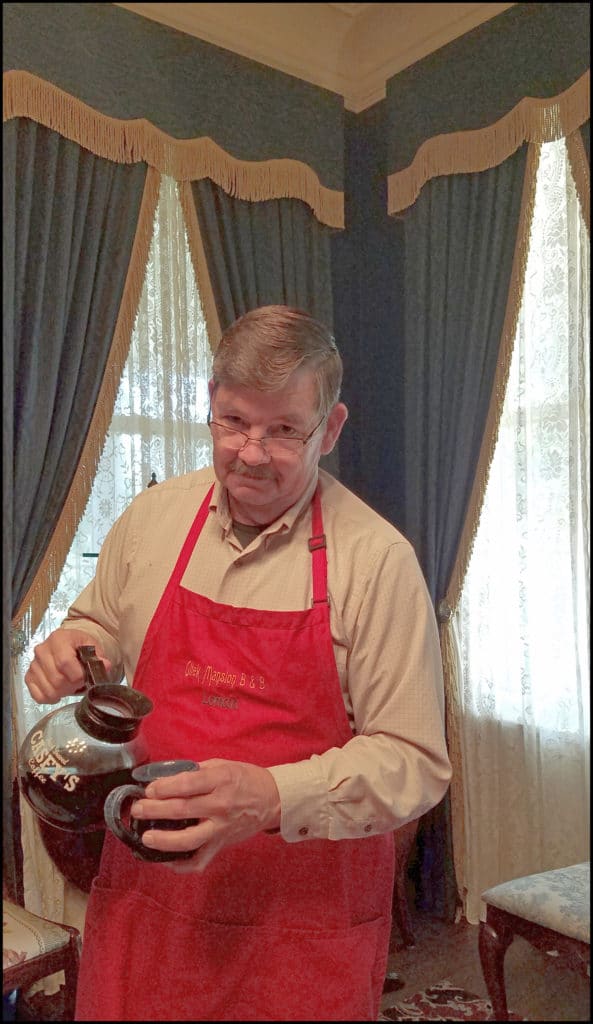 This was a full course breakfast. From the appetizer to dessert at breakfast, this couple has it all covered!
This was the first time I have ever been served a watermelon sorbet at breakfast and this was out of this world!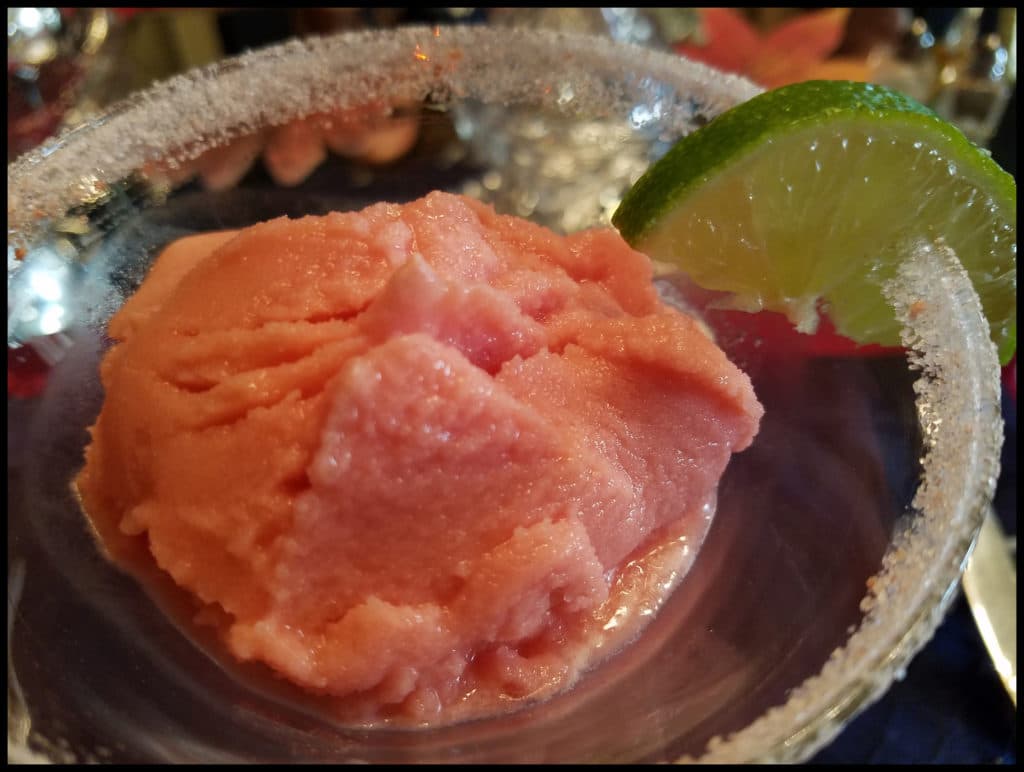 The main course was a super tasty way to start the day. This was as delicious as it looks. Unfortunately, I am not eating like this for breakfast while back home in Iowa.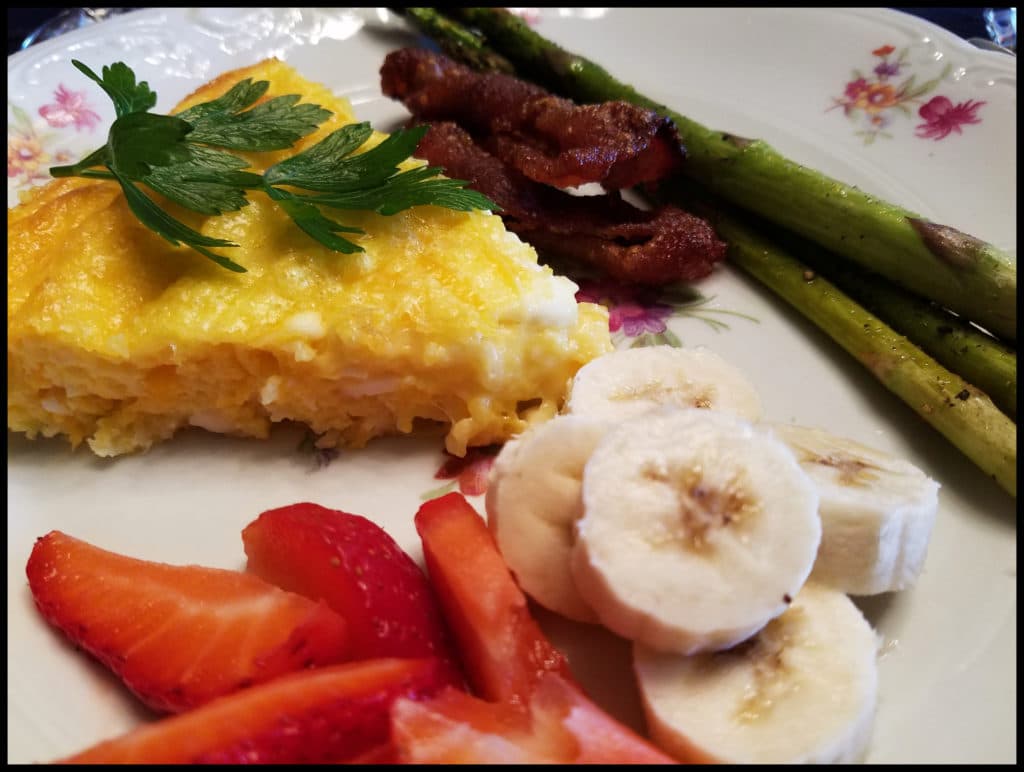 My friend Thena of Hodge Podge Hippie cannot eat gluten and our hosts Chris & Loman made her meals as delicious as the rest of ours. In my opinion, that speaks volumes to the meals that they serve. She was served colorful, delicious food like everyone else.
After having a somewhat haunted experience across the street at the world famous Sallie House, I had to ask Loman if he is a believer. Well, he had to admit that early on he was not. Due to three different parties of guests through the years having had "life-changing" experiences, he is now a believer. What's fascinating to me is the fact that one of the world's most haunted houses is across the street from this property and this one is not.
The Glick came to be, as Governor Glick and his wife resided here for more than 40 years. His claim to fame is that he was the first Democratic Governor in Kansas. It is also listed on the National Register of Historic Places. The rooms here are all decorated to a simpler period in time. The porch near the entrance to the Bed & Breakfast is a glimpse of what is to come, it's all about a little r & r at The Glick in Atchison, Kansas.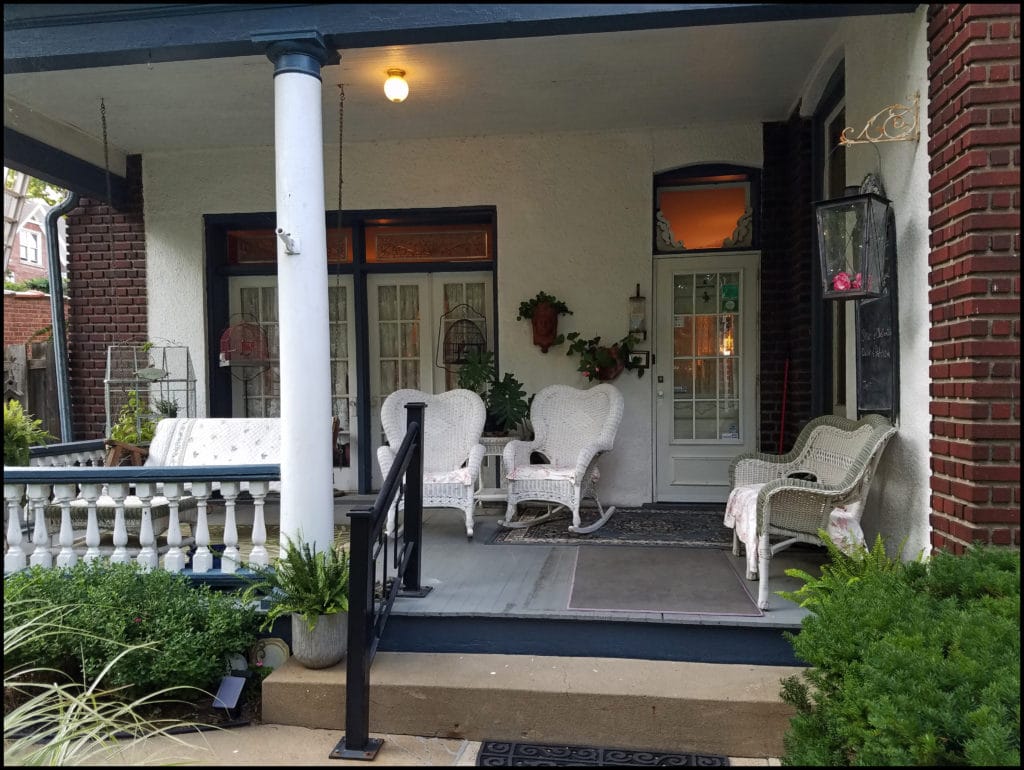 I stayed in the President's Suite. My suite was spacious with a queen bed, sofa, dresser space and an ensuite bathroom with a shower. The posh robes were a nice added touch which came as a surprise to me.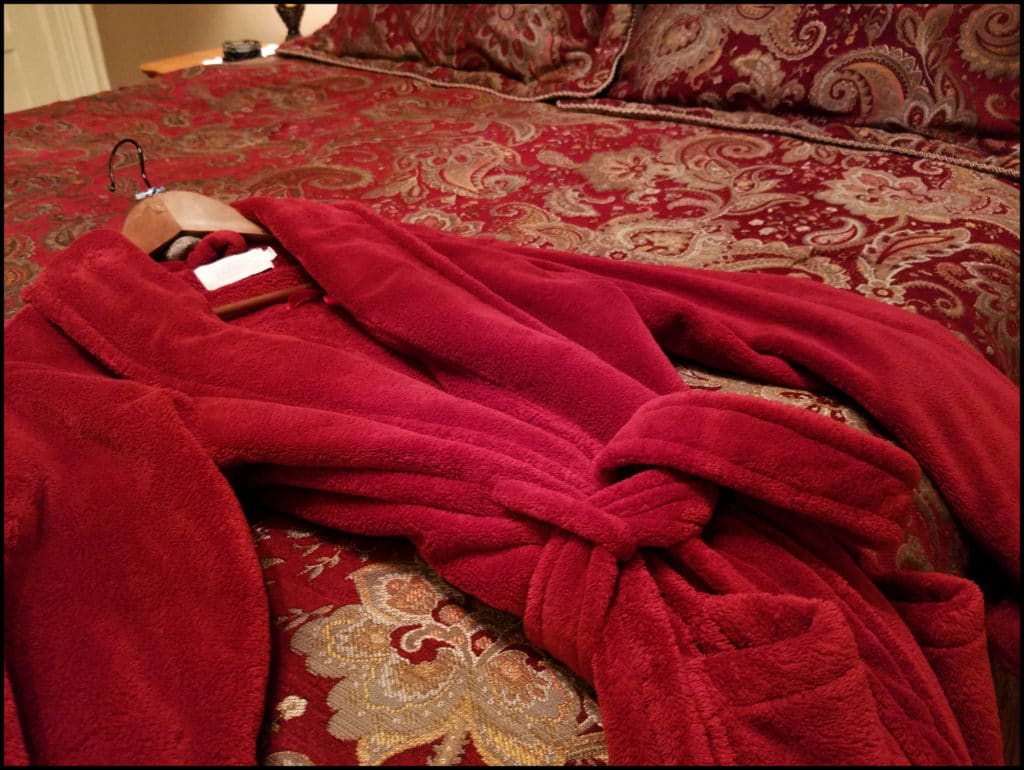 I stayed here as a guest while on a Haunted Atchison FAM tour, but I would also highly recommend this B & B for a couples romantic getaway.
Located in the heart of Atchison, this is a great place to call home while in the area. From the friendly staff to the cozy accommodations, you will not regret your stay at the Tuck U Inn at Glick Mansion Bed & Breakfast.
*Thank you to Chris & Loman for the top-notch hospitality and to Atchison, Kansas for hosting me during my time in Atchison, Kansas.
Be sure to "like" Tuck U Inn At Glick Mansion Bed & Breakfast on Facebook
Reserve your room through their website here.
The following two tabs change content below.
SaraB
Sara is a travel enthusiast that resides in North Iowa. You can find her traveling where the plane, train, ship, or car will go. Are you looking to take a road trip? Sara has solutions for you!