Three Must See Holiday Experiences in Hendricks County Indiana
I recently returned from a whirlwind tour of Visit Hendricks County in Indiana. Having never spent much time in Indiana, I was excited to see what this county is all about. Hendricks County is located West of Indianapolis, and very close to the airport. Speaking of Christmas and the airport, check this out! This greeted me shortly after I hopped off the airplane in Indianapolis.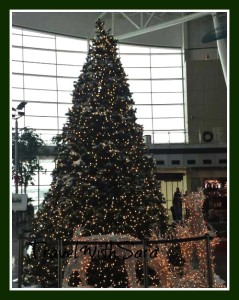 And let me tell you, Christmas is a fantastic time of year to visit! We were blessed with white, fluffy snow while we toured Hendricks County, which put us all right into the Christmas spirit.

Frazee Gardens was all decked out for the holidays and offered a nice variety of holiday décor and holiday fun. Frazee Gardens is not only a home interior designers paradise, it's also the garden lovers dream. Landscaping for all seasons, as well as classes where you can learn a few tricks of the trade for those DIY projects.
One Saturday in December each year, Gingerbread Christmas is held at Plainfield High School. The crafters that are set up at Gingerbread Christmas apply to participate and are chosen from a committee. The homemade crafts that were featured in this field house were stunning!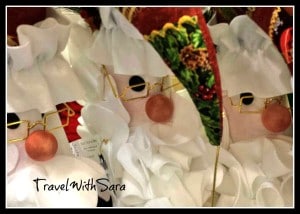 More than 100 crafters showcased their talents and attract people from hundreds of miles! This is known as one of the premiere holiday and fine arts craft shows around the Mid-West. If you reside in Indiana, you know about Gingerbread Christmas!
Beasley's Orchard and Gardens offers that warm, feel good feeling of an old fashioned "Country Christmas!"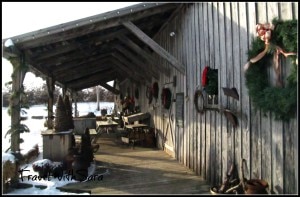 Need to schedule a private tour? Here's the information you need! Apples, holiday gift baskets, cider, and all sorts of delicious over the top bakery items are what you will find at Beasley's Orchard & Gardens. The fireplace and mantle are all decked out for the holidays and offer a fantastic back drop for a holiday family photo. Be sure to follow Beasley's Orchard on Facebook for the up to date happenings around the orchard.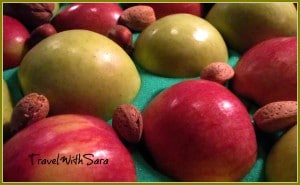 Hendricks County Indiana offers this and so much more! I will be sharing more throughout the next few weeks, so stay tuned! These are only "three" of several fun things to experience while visiting Hendricks County.
We also experienced amazing chocolate, candy, tasty New Orleans Style Cooking, pottery, painting, as well as a little dining experience featuring Andy Griffith and his gang!
The employees of Visit Hendricks County are some of the friendliest folks you will meet in the Mid-West. Reach out to them, as they can help you plan your next get-a-way to Hendricks County Indiana. If you have questions about where to stay, eat, play or shop give the folks of Visit Hendricks County a holler , as they will be more than willing to point you in the right direction.
*A Thank You To Visit Hendricks County For Hosting Me For The Ho Ho Holiday Tour The First Week-End of December 2013.
The following two tabs change content below.
SaraB
Sara is a travel enthusiast that resides in North Iowa. You can find her traveling where the plane, train, ship, or car will go. Are you looking to take a road trip? Sara has solutions for you!